On 29 December 2020 in Neuilly-sur-Seine, France, legendary fashion designer Pierre Cardin passed away at the age of 98.
The French designer was known for his distinct geometrical style, Space Age designs, as well as the pioneer who introduced the first designer ready-to-wear collection for men.
In memory of Cardin and his achievements in the world of fashion, here's what you need to know about the couturier.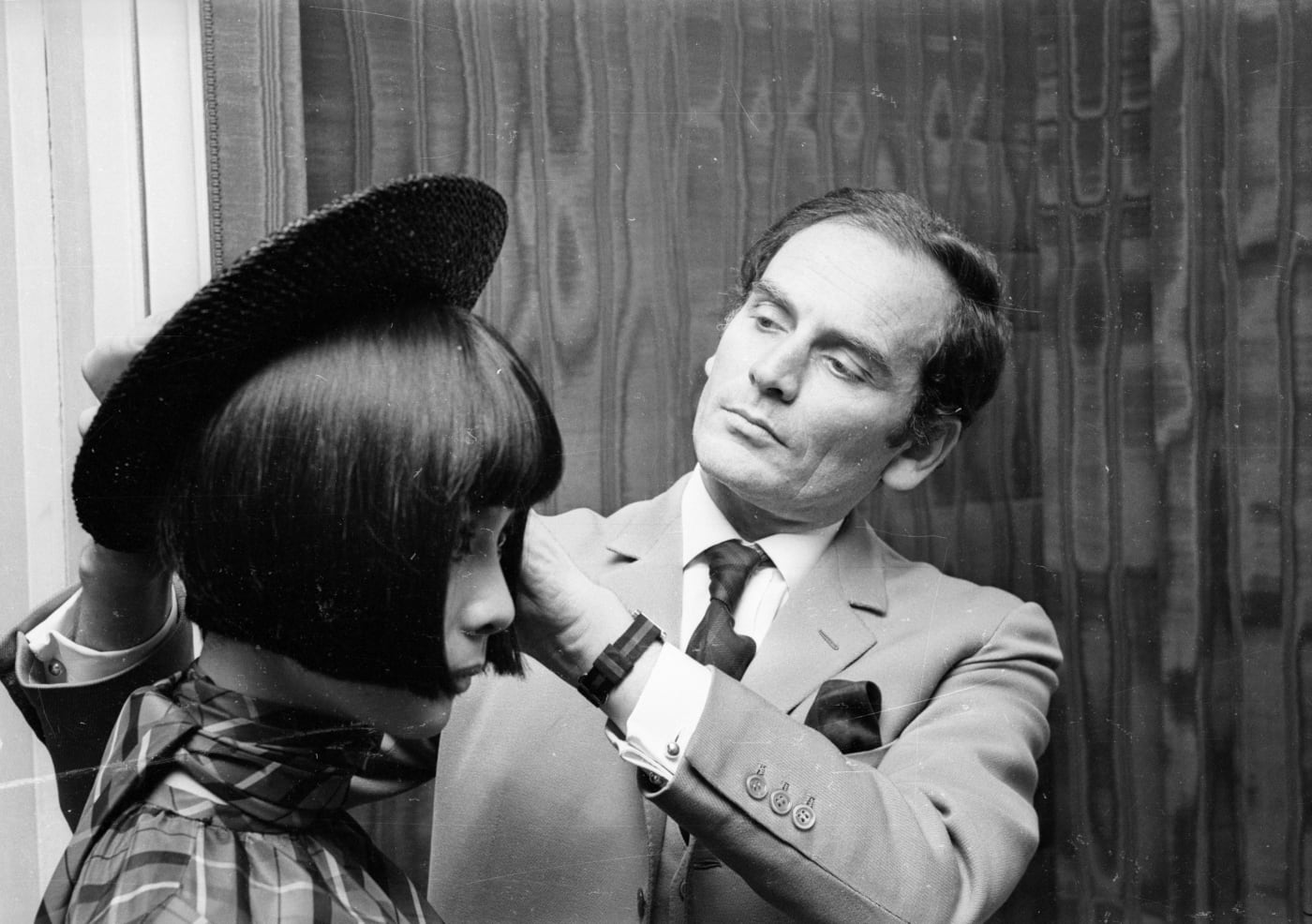 Cardin was born Pietro, but became known as Pierre after his family moved to France to escape fascism.
While Cardin's father initially wanted him to study architecture, his interest was rooted in dressmaking since childhood.
After World War II, Cardin joined the Paquin fashion house in Paris, where he assisted in the costume design with Jean Cocteau and Christian Bérard for Beauty and the Beast.
He helped to create the "New Look" collection of 1947 when he was working as a tailor for Christian Dior, and impressed the latter who would later call him "the future of haute couture".
His breakout design was the bubble dress in 1954 – named after the rounded, bubble-like shape of the area between the hemline and the waist. It was a worldwide commercial success, which helped pave the way for fashion innovations.
Cardin opened his first men's shop in 1957 called Adam, as a companion to his Eve boutique.
In 1959, he launched his first ready-to-wear collection at the Printemps department store in Paris. It was part of his effort to make designer clothing more accessible, and the move was so unheard of at the time that he got expelled from the Chambre Syndicale, the body that governs French haute couture.
When he unveiled his first men's collection in 1960, his models were all comprised of students from the University of Paris.
Cardin is one of the first foreign designers to open shops in Japan, Russia, and China. He was also a pioneer in modern branding and the capitalisation of his name by lending it to a wide variety of products – from perfumes and cigarettes, to sunglasses and frying pans.
He invested greatly in real estate. Among his purchases included a Provence castle that once belonged to the Marquis de Sade, and the Maxim's restaurant in Paris which he transformed into a global chain.
In the mid '60s, he created his famous Space Age look with the launch of short tunics, use of vinyl, helmets, goggles, Cosmocorps suits, and Porthole dresses.
Pierre Cardin is the only civilian to ever put on a NASA space suit. He donned on the Apollo 11 space suit in 1969.
In 1987, Cardin was named a Grand Officer of the Order of Merit of the Italian Republic, and in 1991, was made an Officer of the Legion of Honour by France. UNESCO also made him a goodwill ambassador in the same year.
Photos: Getty