Diego Maradona, who is known as one of the world's greatest footballers, passed away on Wednesday at the age of 60 due to a heart attack.
He had been battling health issues and had to undergo emergency surgery for a subdural haematoma several weeks ago. According to acquaintances, he suffered the heart attack at his home in the outskirts of Buenos Aires.
The Argentina government has declared three days of mourning in honour of Maradona.
In a tweet, President Alberto Fernandez said: "You took us to the highest point of the world, and made us immensely happy. You were the greatest of all. Thank you for having been with us, Diego. We will miss you all our lives."
Pelé, Brazilian football star and Maradona's rival, also provided a brief statement through a representative: "Certainly, one day we'll kick a ball together in the sky above."
In memory of the Argentine football player, here are some quick facts about the star who scored the iconic "Hand of God" goal.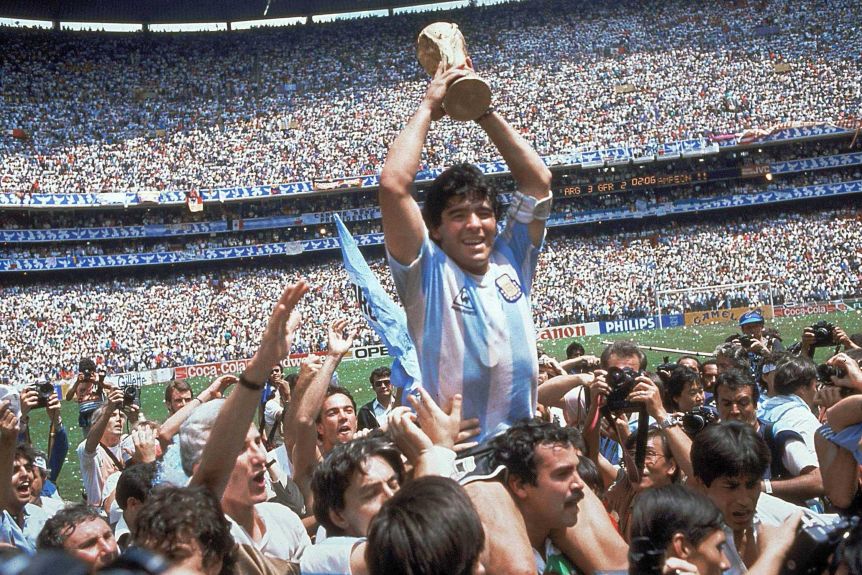 Maradona made his professional debut at the age of 15 on October 20, 1976 for Argentinos Juniors.
He was part of the Argentina youth squad that won the 1979 Youth World Cup in Japan.
Maradona capped 91 times for Argentina, scored 34 goals, and was featured in 4 FIFA World Cup competitions for Argentina.
On 27 February 1977, Maradona made his international debut at age 16 against Hungary at the Bombonera stadium in Buenos Aires.
In 1982, he helped Boca Juniors to the league championship, before moving to Barcelona for a record US$3 million. In 1984, he transferred to Napoli and helped them win their only two Serie A titles in 1987 and 1990.
Maradona holds the record for making the highest number of appearances as captain of any country in a World Cup.
In the 1986 World Cup quarterfinals, Maradona scored the epic "Hand of God" goal when Argentina defeated England 2-1, and led Argentina's 3-2 victory over Germany in the World Cup final.
He holds the record for receiving the most number of fouls during the 1986 World Cup at 53 times. He also holds the record for the highest number of fouls in one match, in 1982 against Italy where he was fouled 23 times.
Four minutes after the "Hand of God", Maradona's second goal saw him dribble past opposition defenders, eventually beating Peter Shilton to make the winning score 2-0. It was called the Goal of the Century by FIFA.
Maradona began hosting a talk show on Argentinean television in 2005 called La Noche del 10, with Pelé as the main guest on his very first show, despite them being rivals.
He was made the manager of Argentina's national team in October 2008. His managerial debut for the country was on 19 November 2008, where his side went against Scotland at Hampden Park and emerged victorious with a 1-0 scoreline.
Argentinos Juniors named their stadium after Maradona, calling it Estadio Diego Armando Maradona.
A documentary on Maradona was made by Serbian filmmaker Emir Kusturica, which premiered at the Cannes Film Festival in 2008.
According to ex-England defender Phil Neal of 18-year-old Maradona in 1978, he said: "The kid is just unbelievable – he is the best I have ever seen."
He passionately defended Lionel Messi after Argentina lost against Germany in the 2010 World Cup, stating "Anybody saying he didn't have an incredible World Cup is stupid."