Fashion is the second biggest polluter of our planet after oil. This is how 4 women are using their love for it to help the planet and the less fortunate.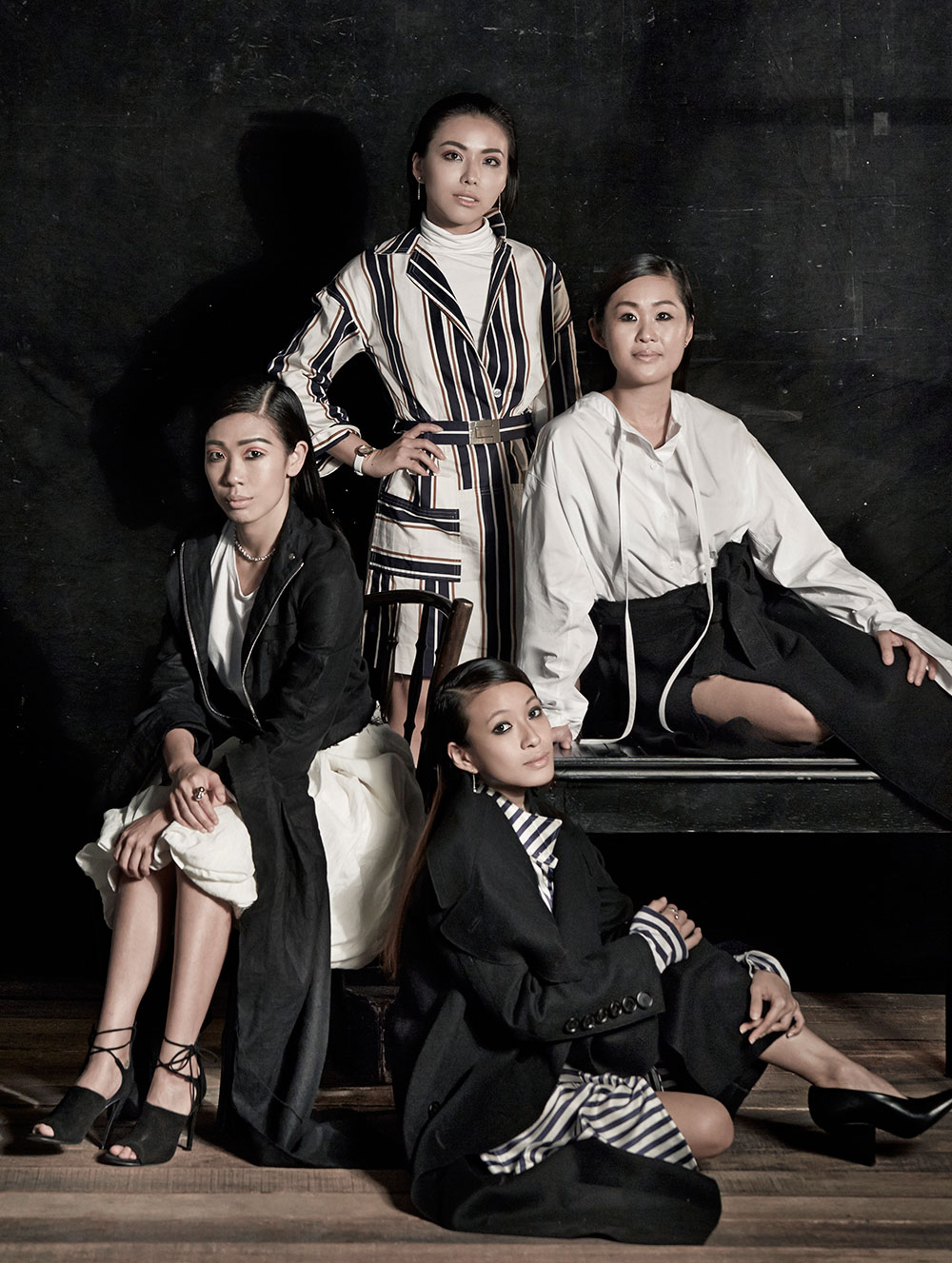 The world today consumes about 80 billion pieces of clothing a year. That translates to about US$3 trillion, according to data collected by Fashion United, contributing to 2 whole percent of the world's Gross Domestic Product.
This is more than 400% of the rate recorded just 20 years ago, a result that is a direct reflection of the boom in fast fashion that sees us discarding clothing as quickly as new collections are released, often within a matter of days. Clothing, once something we used to hold on to for a long time, has become as disposable as plasticware, and is presenting an environmentally pressing issue that's just as costly, as they end up in landfills or the black market, where they choke up land, rivers and seas.
"Fashion is actually the second biggest polluter in the world, after oil," tells Ruth Yeoh, executive director of YTL Group Singapore Pte Ltd and the Head of Sustainability of YTL Corporations. "Designers don't hide the fact that this is happening – a lot of them are actually very conscientious about it. We need to ready people for the worrying future of fashion that's already here."
Hand in hand with sister Rebekah and friends Teo Yi Ping and Melissa Yang, the four have come up with their small way of reducing their fashion footprint on the environment – Recyclothes.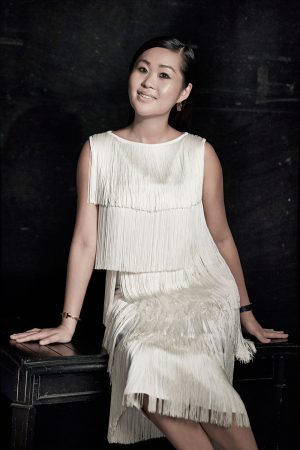 "Every woman probably has a closet that's bursting at the seams, so let's start from there"
A social enterprise born from all four ladies' love for fashion and an innate awareness to do something about its negative impacts, Recyclothes came about after many bouts of guilt, three meetings, two dinners and a year of planning.
"I didn't like the idea of just consuming clothes for just a season and then throwing it away the moment the next collection comes out," tells Ruth. "It sparked a thought that maybe we can do something charitable with it."
The group accepts donated clothes and resells them for up to 90% off the original pricetag, with 90% off the proceeds going to various charities on rotation.
"The 4 of us came together as a team to discuss what we could do," she shares further. "Every woman probably has a closet that's bursting at the seams, so let's start from there.
Sustainability isn't a topic that's new to Ruth, having been a champion for it since she was 24. She didn't only publish a book on it called 'Cut Carbon, Grow Profits', she also came up with the 'Climate Change Week' campaign that is today the flagship educational campaign for YTL Group.
"I subsequently started a team focused on sustainability reporting and also growing this area," she elaborates. "I feel that sustainability has to be the heart of the company. It's not just about caring for the planet and wildlife. The environment is also about the people."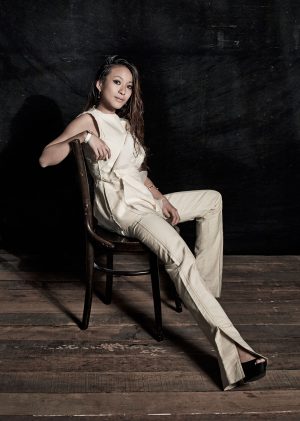 Recycle, reinvest, redistribute
How do they choose which charities to work with? In steps Rebekah, Ruth's younger sister who is the corporate finance manager at YTL Corporation, as well as the treasurer of Global Shapers Community KL and regional ambassador of the Dignity for Children Foundation. Charity work is something she grew up doing.
"When people give to charities, they often have a specific sentiment so I'm the one who consults them and help them match to which charity they want to give to and in exactly what ways," she says. "When Recyclothes gives, we try to not just give money – we reinvest the money into something."
From their most recent round of fundraising, the proceeds were channeled into buying new uniforms for the kids under Dignity for Children. Giving in kind helps donors better monitor how beneficiaries use the money and whether they are deliverable to it.
"We chose uniforms because it's clothes-related and it links to our goal to champion sustainable fashion," explains Rebekah. "Also, it gives the child a sense of appreciation. They feel looked after, they feel recognised."
As much as Recyclothes is Rebekah's way of helping people find new lives for their old clothes, it is also one that helps her personal goal to build the lives of the less fortunate.
"I realise I am very blessed to be born into this family that is so financially secure; I was born with a silver spoon," she reflects. "It was my dad who told me that I needed to recognise that there are people in this world a lot less fortunate and we, as stewards of God, have to help redistribute these resources. Yes, family comes first, but we also need to do whatever we can to be a blessing upon others, and be a blessing by example."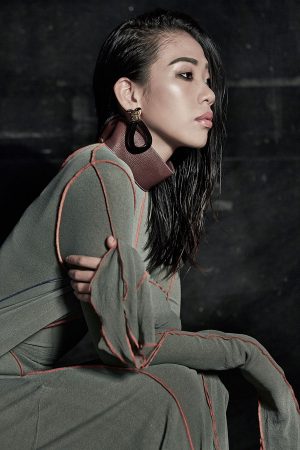 Bridging the divide
As a firm advocate for pursuing what you're really passionate about, chemistry graduate Teo Yi Ping had worked a few jobs in varying industries before realising where her real interest lies – in fashion.
"I think my biggest inspiration has always been my mum. She has very interesting fashion sense, which caught my attention at one point. After I graduated and did a bit of PR and marketing, I realised that I actually really, really like fashion," she shares.
While working part time as an instructor with FlyCycle, she found herself yearning for a new passion project. Recyclothes cropped up just in time to let her turn her love for fashion into something that also benefits charity.
"All of us had the same problem: We had so much clothes and no idea what to do with them," she recalls on how she got involved in the non-profit enterprise. "I used to donate my clothes two to three times a year to charity but then I would feel bad because I didn't know what charity homes did with the clothes."
"Can you imagine giving clothes to children at my age, where the clothes I wear probably wouldn't match their lifestyles?" she points out.
Despite some fashion brands taking the initiative to get people to recycle their clothes, Yi Ping believes there's still much to be done to educate Malaysian consumers on the fashion industry and sustainability.
"Sometimes when people trade in their clothes, they expect something in return. For Recyclothes, we're not going to give you that. It's for you to keep the clothes you purchase and for us to give back to the kids so they can be happy too," she tells.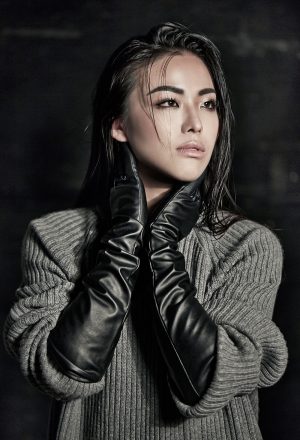 Passion-driven
A living example of petite girls living huge dreams, Melissa Yang is set to take on the world not just as part of her career, but a greater individual passion as evident by her life motto "to inspire and be inspired."
Filled with a love for fashion and travel, the zealous fashionista recently added 'fashion blogger' to her portfolio with the launch of her online fashion site, Lady in Loubs. On top of that, she juggles two full-time jobs as Project Consultant at FM Global Logistics and Managing Director at Coffea Coffee Hartamas; while also being a co-founder of Recyclothes.
"Recyclothes came up first before I decided to start my blog and it kind of taught me to enjoy fashion, but at the same time think of being sustainable," tells the multi-tasker. "Now I've shifted from a regular shopper to looking for items that I feel may relate to my brand and personality – I smart shop instead of just buying anything."
Melissa plays an active and imperative role in ensuring the the smooth operation of the group. Utilising her strength from her logistics background, she helps to receive the clothes, filter through them and perform quality control on the front-end, while managing the stocktake, orders and delivery on the back-end.
"If people want to contribute their clothes, they can send us an email and when we can get back to them, we will get in touch. Right now, we have a waiting list because we're trying to manage the intake of clothes," she says. "Even though we're selling secondhand items, we still strive for quality."
The pressure doesn't start nor end there. From her avid travelling, Melissa is led to believe that people in Europe and America are used to thrift shops, but in Asia, people tend to have a negative connotation towards secondhand clothing.
"We want to incorporate the actual shopping experience with the idea and awareness of sustainable fashion here in Malaysia," she explains, in light of her insight. "There's really a lot of waste in fast fashion and we're continuously educating ourselves to be more sustainable, so what we hope is to educate others as well through Recyclothes."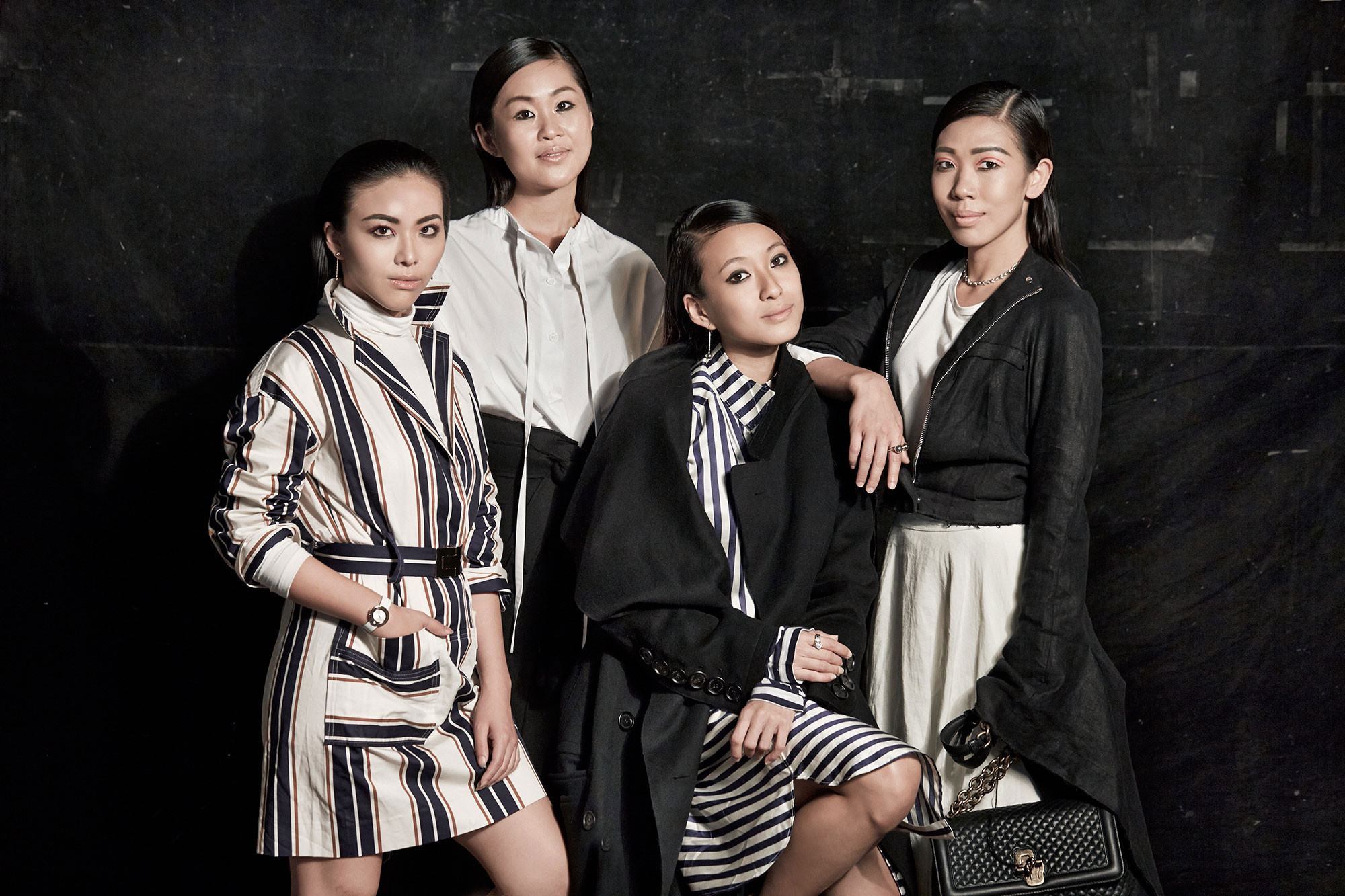 "Every little action counts"
Being only about 2 months old, the group admits to being but minor ripples in the big ocean of fast fashion. However, Ruth reminds us that "every little action counts, no matter how big or small."
"All the projects that I've worked on, they're all small in size, but one thing that they are is that they're scalable," Rebekah adds. "If there are investors and funds, it can grow. The best thing is that the deliverables can also be monitored. That's the check and balance behind every charity – being transparent is everything to me."
It's not going to solve the immediate problem fast fashion is creating but it is a small nudge in the right direction.
"What we're really pushing for is circular economy," Ruth says. "We want people to think about their consumption habits and create a push in terms of ethical fashion. It's already happening so we just want to ride on the wave of that movement just to be there and be present."
Photography: Soon Lau of Awesome Image
Art direction and styling: Yew Chin Gan
Video: Zac Lam
Makeup: Gavin Soh
Hair: Cody Chua