Ahead of her New York Fashion Week show yesterday, Rebecca Minkoff announced that the brand will join OnlyFans to engage with its consumers. The American designer is the first well-known luxury brand to jump on the platform, which has amassed over 50 million users and 450,000 content creators since it was established in 2016.
"As a company, we always want to be a part of emerging platforms to better connect with our customers. Joining OnlyFans offers a new way for us to leverage our loyal fan base as a brand and provide exclusive content that otherwise may not be available on other platforms," Minkoff said about the decision.
While her intentions may be to engage with existing customers, the news no doubt raised many questions (and eyebrows), given the platform's reputation. For the uninitiated, OnlyFans is a London-based content subscription service that has become quite notorious for promoting creators that offer adult content. A majority of its early adopters consisted of sex workers and adult entertainers.
However, that image is slowly shifting as more celebrities jump on the bandwagon to share exclusive content with their loyal followers, among which include Amber Rose, Bella Thorne, Cardi B and Michael B. Jordan. Models, musicians and TikTok influencers have also created OnlyFan accounts to generate extra revenue.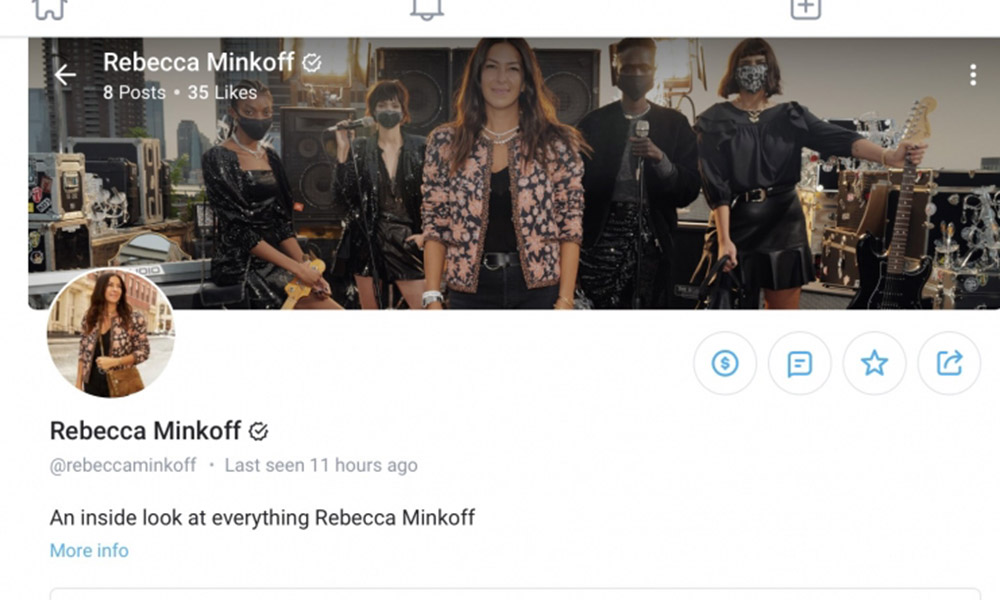 Creators can charge anywhere between US$4.99-49.99 for their content, but Minkoff is currently offering her page for free. This gives consumers access to never-before-seen videos from her past NYFW shows as well as behind-the-scenes content and outtakes from the brand's YouTube videos. There is also the option of paying US$5-25 to participate in an hour-long conversation with Minkoff and access additional exclusive content.
Being one of a handful of designers to host a physical show at a dying NYFW in the midst of a year-long pandemic that is nowhere near its ugly end, Minkoff is counting on the power of social media to capture as many eyeballs as possible. Sure, OnlyFans presents a shock factor, but the designer has also leveraged on other social media platforms to connect with users.
View this post on Instagram
For instance, her show was livestreamed via TikTok, Instagram and the CFDA's Runway360 platform yesterday. She is also keeping tabs on Pinterest, where some pins related to the brand have seen more than 1 million views. On top of that, she has started a personal Clubhouse profile, where she'll engage in weekly conversations with people in the fashion industry.
If these efforts say anything, it's that social media is king when it comes to marketing and engaging consumers in today's climate. Other fashion brands would do well to take a leaf out of Minkoff's book.