L
ooks like Italian supercar house Lamborghini's electrification plan is now in full swing, and its first series-production hybrid model – the brand new Revuelto – has now made landfall in Malaysia!
The new plug-in hybrid, part of Lamborghini's Direzione Cor Tauri electrification strategy slated for 2028, was perhaps a bit of a surprise for many who were not expecting an electrified Lambo so soon…. Even so, Lamborghini Kuala Lumpur has also revealed that the Revuelto (which costs about RM6.5 million including taxes) has already been reportedly sold out until at least 2026!
Automobili Lamborghini regional director for Asia Pacific, Francesco Scardaoni, made the revelation during a preview for the Revuelto last month. "We already have such a high demand," said Scardaoni. "If you put all the orders in (that) we are seeing today, we are already exceeding about two years' worth of production figures!"
While the successor to the Lamborghini Aventador is still powered by a V12 engine, the Revuelto's 6.5-litre naturally aspirated engine on its own produces 825 PS at 9,250 rpm and 725 Nm of torque at 6,750 rpm, with a 9,500-rpm rev limit. At 218 kg, this new V12 is 17 kg lighter than the V12 engine in the Aventador, and is the marque's lightest V12 engine yet.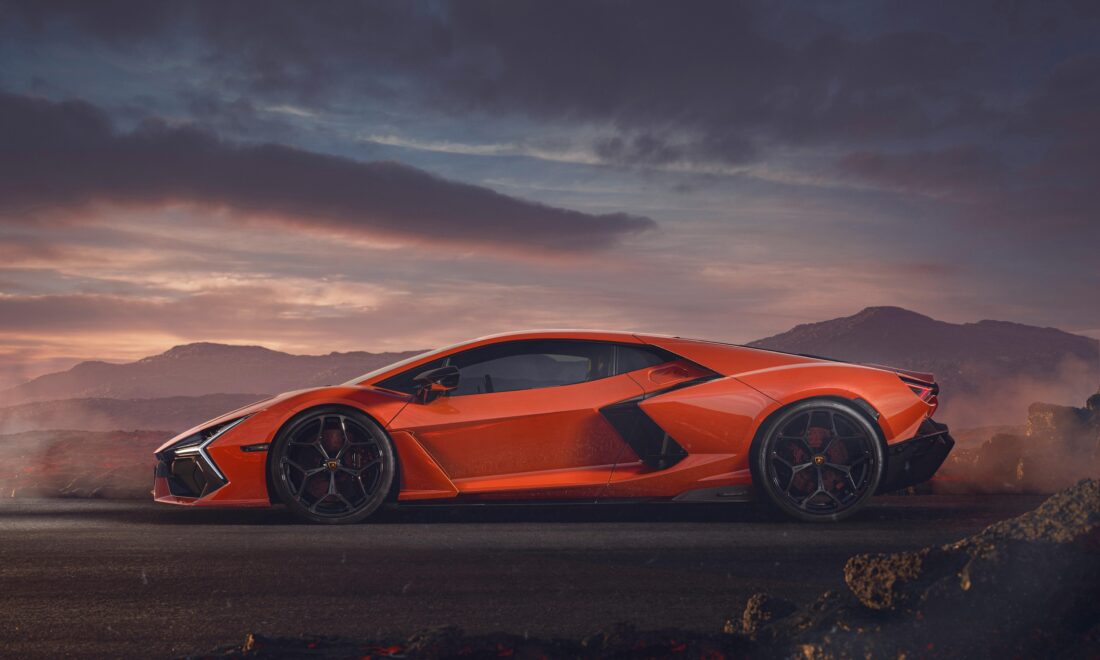 This engine is boosted with the addition of three electric motors – one powering each front wheel, and one on the engine's gearbox which drives the rear. The front units produce 150 PS and 350 Nm each and are oil-cooled, while the rear motor is a 150 PS/150 Nm unit; coming together to provide a combined 1,015 PS.
Meanwhile, the car's EV battery can be recharged at up to 7 kW, enabling a full charge from empty in just 30 minutes. Of course, the battery can also be recharged through regenerative braking from the front wheels or directly from the V12 combustion engine in just six minutes. So, with a total power output of 1,015 PS, Lamborghini claims the Revuelto can accelerate from 0-100km/h in 2.5 seconds, all the way to a top speed of more than 350km/h!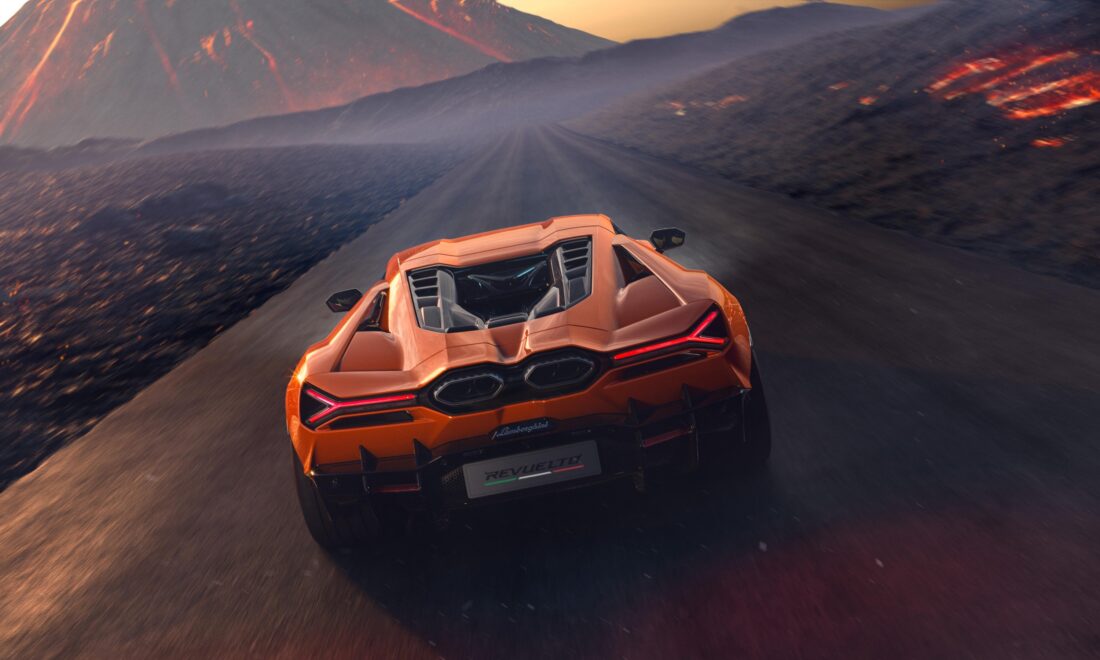 Because of its unique powertrain set-up, the gearbox has now been moved behind the V12 engine for a mid-rear transverse layout. In its place is now a 3.8 kWh battery pack that can supply power to each of the three motors individually for torque vectoring, and also providing a fully electric range of around 10 km.
Not that you'll care much about that, though. In spite of the pure electric driving mode on offer (out of a total of 13 different modes), Lamborghini also reveals that the hybrid system is really just there to provide support to the V12 engine, in both performance and also handling. "You will definitely not recognise that it's a hybrid at all," concludes Scardaoni with a smile.