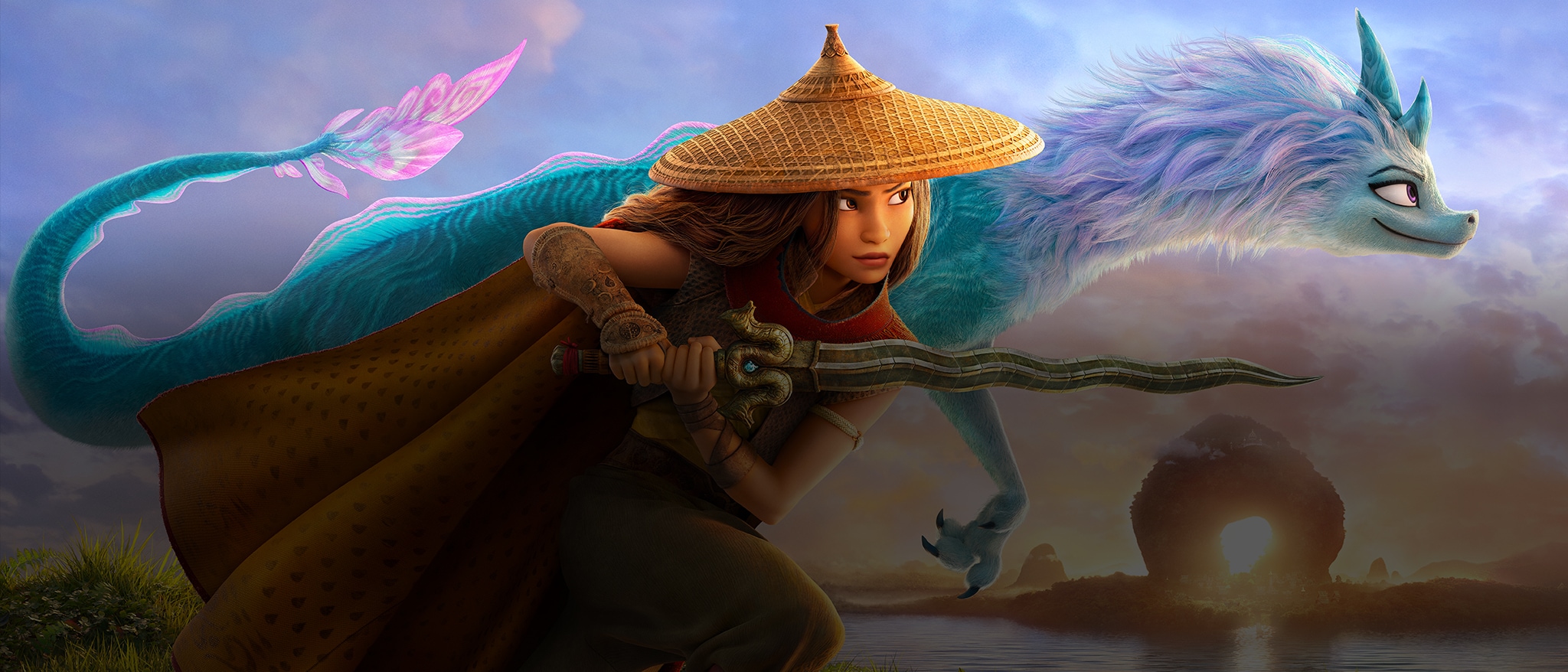 From introducing their first Polynesian princess to recasting Ariel with a black actress, Disney is on a roll to progress in terms of representation. However, after the studio's disastrous remake of Mulan, it's an understatement to say that a lot is riding on its latest movie: Raya and the Last Dragon. The 3D animated film may be their most ambitious project yet, starring its first Southeast Asian heroine, and the film featuring its first female lead of Southeast Asian descent.
Whether you're jumping onboard the inclusivity train presented by Raya and the Last Dragon, or are a skeptic at Disney's depiction of (several) Southeast Asian cultures by quite literally blending them together into one fantastical creation, viewers and fans can't get enough of it. It's a vibrant film that lets some of the unseen feel seen, while beautifully illustrating its themes of healing, unity, and diversity in one Disney-fied package.
Speaking of Southeast Asia, where in the massive region does Raya and the Last Dragon take from? Well, a lot of them. Rather than basing the entire movie off one specific country or culture, Disney worked closely with specialists of their "Southeast Asia Story Trust", who helped to provide insight into the different cultures – from visual anthropology and botany, to choreography and architecture.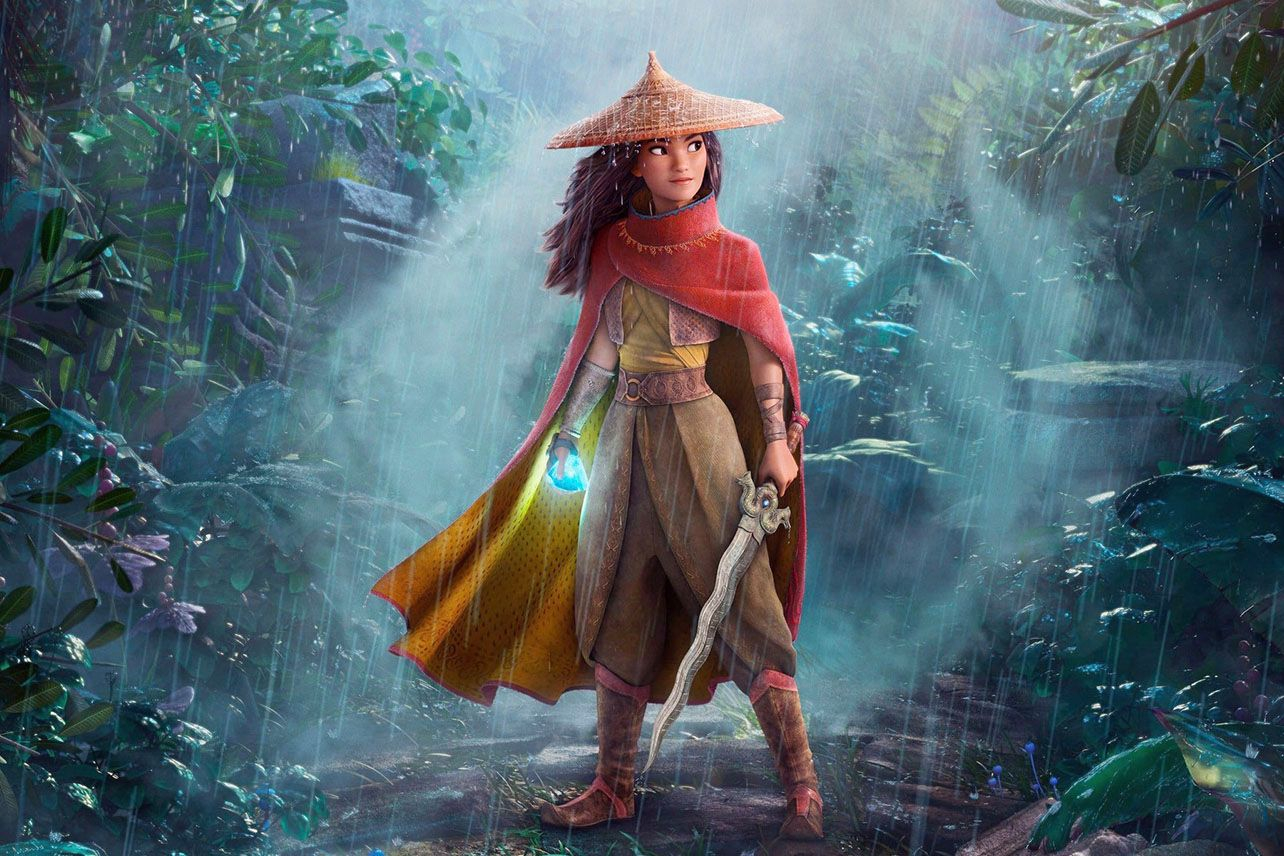 Those who can understand the Malay language will know that Raya's name translates to "celebration", just like how this movie looks to celebrate a strong female lead and its Southeast Asian roots. According to the film's Malaysian-born writer, Adele Lim in an interview with IGN, Raya isn't based off a specific hero, and instead is a symbol of the strong Southeast Asian women that she grew up with.
As for Raya's costume, it's heavily based on the traditional Cambodian dress, called a sampot or sompot, that's made from a rectangular cloth that's worn around the lower body. Raya's final design focuses mainly on practicality and breathability, given her adventure-packed journey, rather than donning on restrictive or flamboyant garb that's typical of animated heroines. The hat she wears is designed in a conical shape with a distinct slope, resembling the Philippine salakót. While Raya's hair is kept simple for most of the movie, the style that she sports as a child is reminiscent of those worn by the Water Tribe natives from Avatar: The Last Airbender, which takes inspiration from the Inuit culture.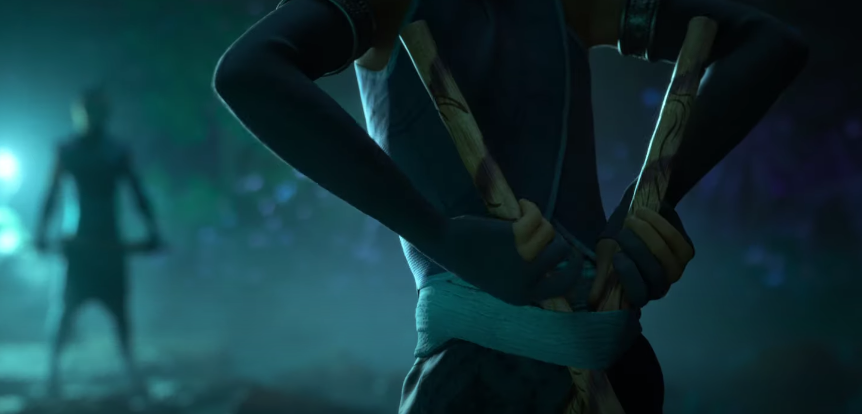 Another highlight of the movie is its coherent fighting scenes – delivering worthy action in a fantasy movie while staying grounded to the laws of physics. The protagonist's signature fighting style is a mash-up of Indonesian martial art pencak silat and Thailand's boxing style of Muay Thai. Raya also wields the Indonesian keris, a dagger that's distinguished by its wave-like blade. In other shots, she also uses a dual-stick weapon from Philippine martial arts called Arnis, Kali, or Eskrima.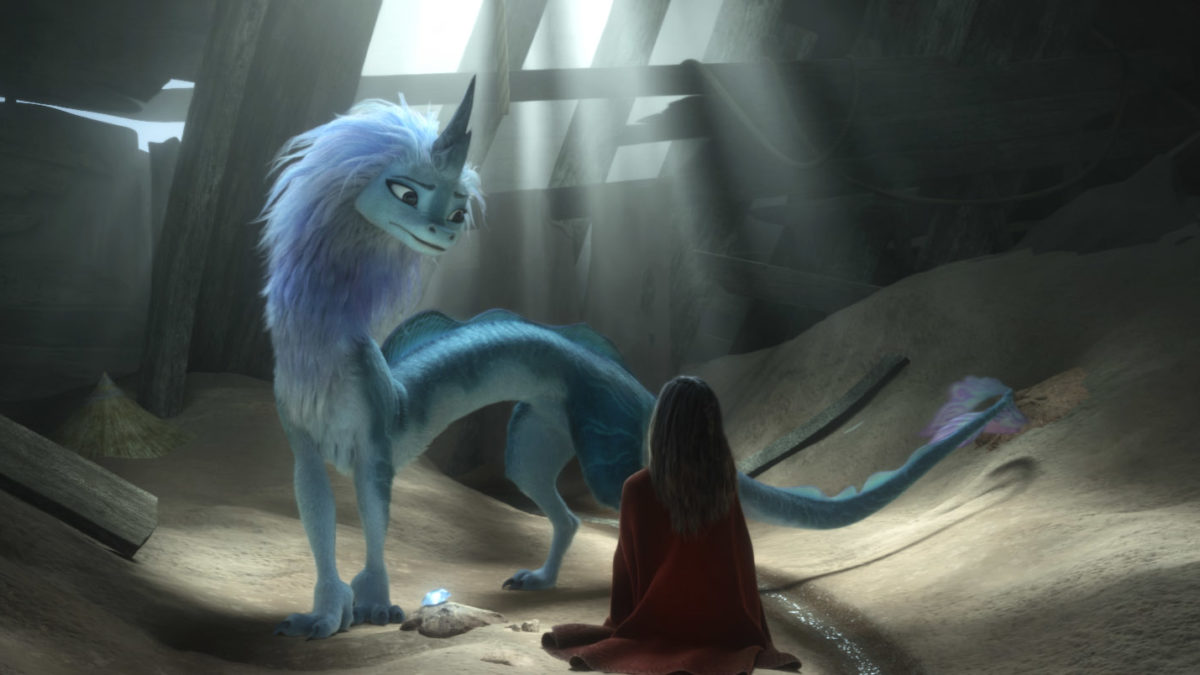 Now let's look at another star of the movie, Sisu the legendary lost dragon. Unlike the ferocious, fire-breathing beasts of Western mythology, the dragons in the movie are actually inspired by the magical dragons of Vietnamese folklore, and the design taking from the naga folklore in various Southeast Asian cultures. These dragons are seen as benevolent and colourful serpents who can slither through the skies and sea. Since the Naga are considered protectors of the water realm, it's natural that Sisu's design would bear a water-inspired colour palette.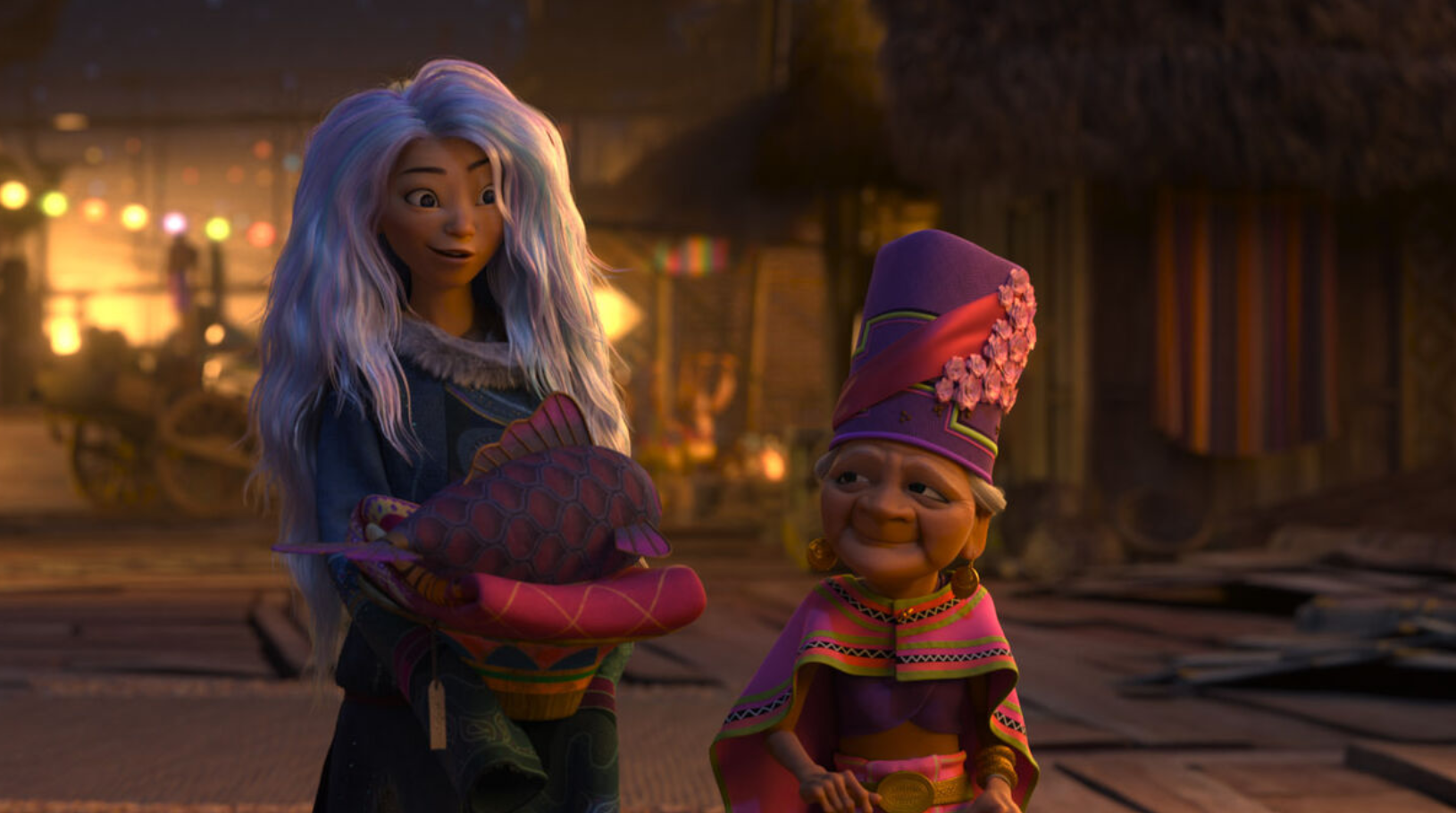 Upon laying eyes on the land of Talon, one can immediately notice its similarities with the bustling yet charming floating markets and night markets that can be found in various countries across Southeast Asia such as Vietnam, Laos, and Thailand. These stalls are often densely packed together and brimming with energy, with plenty of light and movement.
Then then there's the Tail region, a desert land which sits at the end of the Dragon River in Kumandra. Its design is comprised of winding paths and mountainous structures, reflecting the Mekong River. Other locations in Raya and the Last Dragon also pay tribute to the geometry and majesty of temples such as Angkor Wat in Cambodia.
Raya and the Last Dragon does a pretty decent and promising job at trying to bring more diversity to mainstream media, however it still falls short when they lump all the cultures they hope to represent in one group. In a way this obscures the uniqueness of each culture, blurring the diversity and the richness of Southeast Asian communities. Especially since Disney has been criticised in the past by "simplifying" various cultures as in past movies such as Moana and Mulan – putting the animation studio in greater scrutiny by a majority PC audience.
It won't be surprising if Raya and the Last Dragon gets compared to the widely beloved animated series – Avatar: The Last Airbender. While the latter focuses more on East Asian themes and aesthetics, it manages to beautifully capture the cultures they take inspiration from, creating a seamless blend. For example, the Water Tribes is heavily based on the Inuit people, while the Air Nomads are influenced by Tibetan and Nepalese culture, and the respective religious practices.
But should this stop you from watching and enjoying Raya and the Last Dragon? Certainly not. While it does have its own kinks, the movie will surely win its audience over with its charming cast and heartfelt story. The fact that they are slowly opening up representation of other cultures, is commendable effort on Disney's part to be more inclusive, diverse, and exciting. Only time will tell if it will go above and beyond from here.
Photos courtesy of Disney.