They say behind every successful man is a woman; for Julian Yee, it's his mother. Here's how mama Irene Cheow spurred him on to become Malaysia's first Olympic figure skater.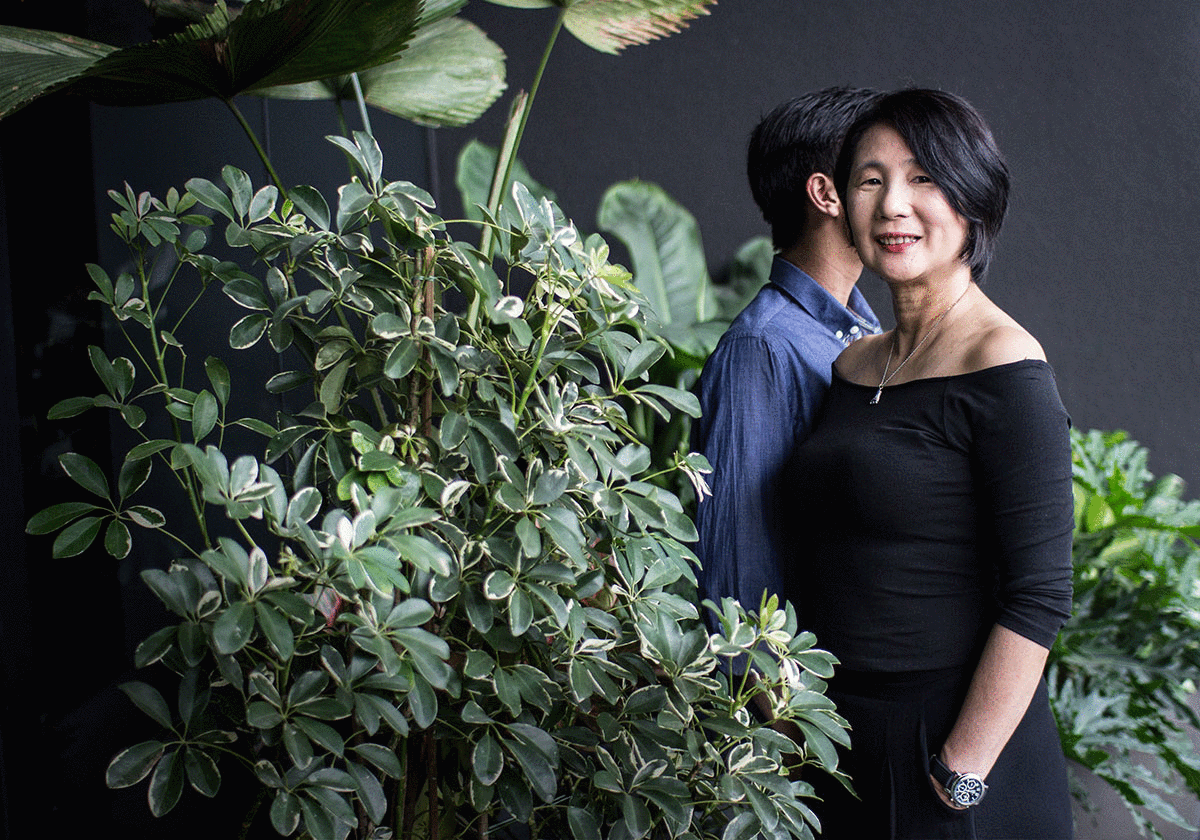 To a mother, a child's success is as good as her own. To an Asian mother, it may even be a life mission. Not to propagate stereotypes here, but it's undeniable that many mothers who are of the culture adhere to the canon of an "Asian mum" being the tiger woman who's always nagging at her children to do better, to be better.
Julian Yee, Malaysia's first figure skater to qualify for the Winter Olympics, will say the same of his mother, Irene Cheow.
"I remember when I was younger, my brother and I would always sigh and grumble after some rounds in the rink and my mum would keep asking us to practice," he says, half-smiling at the thought even as he rolls his eyes. "That's the Asian mum in her, but it's a good thing because otherwise we wouldn't be where we are now."
Chuckling along to the memory beside him, Irene unashamedly identifies with the epithet, whilst adding her own recollection of young Julian.
"He was an active kid; he liked playing around on ice so yes, I had to push him to 'practice, practice, practice' because I'm not going to waste my money. I paid so much for him to learn this so he better practice," she quips light-heartedly.
It's these little anecdotes they share throughout our conversation that suggest the chummy yet reverential bond between the two – a significant influence on their success. His, in bagging gold at the 2017 SEA Games and representing Malaysia at the Winter Olympics earlier this year; hers, in raising him – and our national figure skating team (during her stint as team manager) – to new heights.
"I will stand by you all the way"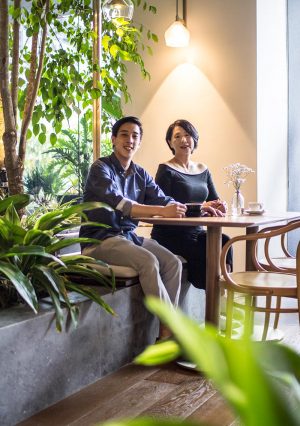 Julian was introduced to the skating rink at the age of four, when Irene decided to pick up the sport. It soon became a family activity they both looked forward to, along with his two older brothers.
A year later, he participated in his first competition under the Ice Skating Institute (ISI), the international governing body for recreational figure skating. Care to guess who signed him up?
"I honestly didn't have a say (in competing) at the time," he shares, stealing a frisky glance at his mum before going on, "But it was very fun for me because I made a lot of friends from around the region. From there, I also got to travel and join more competitions overseas."
Fast forward several years, he moved on to join the International Skating Union (ISU), which allowed him to participate in competitive skating competitions and international championships such as the Olympics.
All this, of course, while he was still attending to his studies – and being Chinese-educated at that, this included after-school tuition, or what he prefers to call "torture". We wonder what mum has to say about that.
"As far as studies is concerned, my goal for him is to do his best and not fail," she says, to which he proudly interjects, "I have never failed!"
She gladly confirms the fact, before adding on a more serious note, "Sometimes, there's a bit of sibling rivalry between him and his two brothers, but I don't put them on the same scale because they're all at different academic inclinations. If you're happy doing what you're doing, and you give it your best shot, I will stand by you all the way."
To the ends of the world
Truth be told, juggling between his studies and skating was the least of their concerns.
After his breakthrough year in 2015 – when he scored personal bests in the ISU Junior Grand Prix and won silver in his first Challenger Series at the Denkova-Staviski Cup – the prospect of moving to Canada for advanced formal training became clearer.
Around the same time, the financial demand of the sport began to really take a toll on the family.
"Being a relatively new sport in this country, it was difficult for us to get any kind of sponsorship. His dad and I had many, many sleepless nights thinking about how we were going to push it through," Irene recalls.
"As parents, we would always want the best for our kids. We would go to the ends of the world for them, so we shamelessly went around knocking doors (to gather funds). Thankfully, our prayers were answered and we had people coming in to help us."
She cites one form of support in particular that touched her heart, whereby a member of the Ice Skating Association of Malaysia organised a fundraiser with the help of young children. It was individuals like her and many other unsung heroes that eventually made the prospect a reality for Julian.
However, the greatest challenge for the athlete is something entirely different. This coming from a youngest child whose second elder brother, Ryan (formerly also a national figure skater) had left the competing scene in pursuit of other career goals.
"I think the hardest part for me was keeping the drive to stay on for so long because after some time doing the same thing, you get bored," he confesses.
"A lot of skaters don't make it this far because they gave up. I had moments when I felt like giving up too, but my mum – she's very good at reverse psychology – definitely helped me to stay on this path."
By 2017, all their perseverance and sacrifices met their reward. Years of background research and fundraising from Irene's part as well as countless hours of practice and overcoming mental hurdles from Julian's amounted to a historic gold medal for Malaysia.
"I think my proudest achievement is to be able to achieve so much in such a short time, especially being to perform well at the SEA Games on home ground and then making it to the Olympics with my mum as the team manager," he says.
"For me, the most defining moment was seeing him win the medal," she chips in. "That was when I thought everything was worth it – all the risks we took, the time and effort we put in; not just by us but by a lot of people who have helped us along the way. It was really emotional."
 "She's basically what a mum should be like"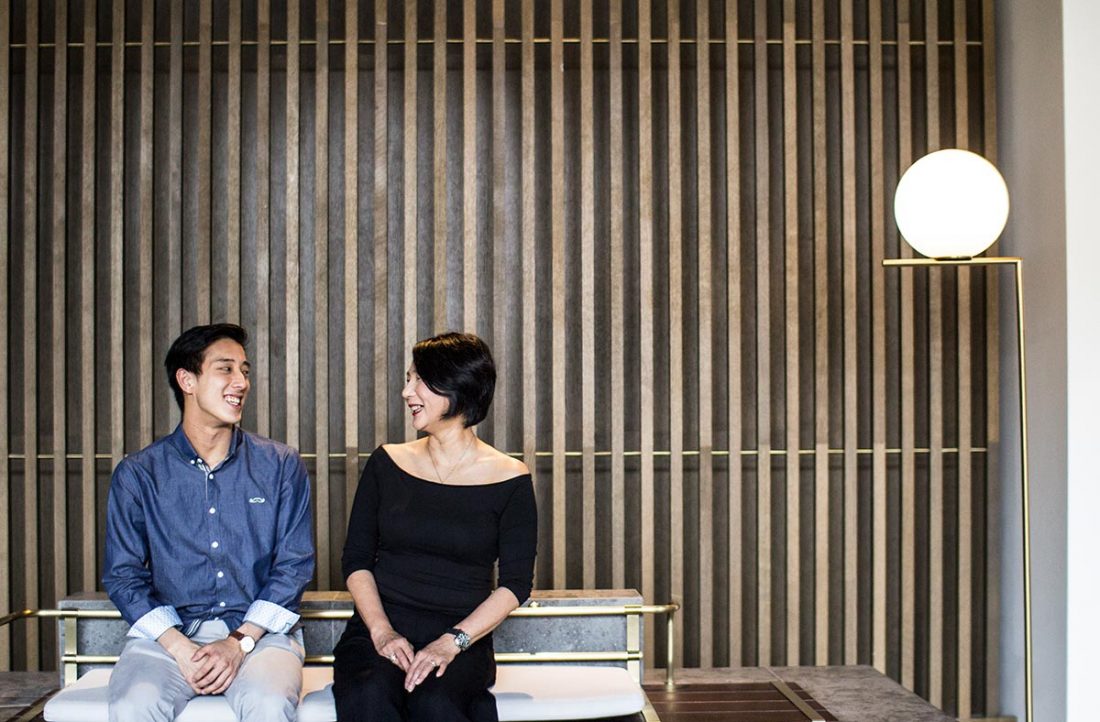 Now a 21-year-old living in a foreign land, Julian makes his own decisions on training and competing with the advice of his coach. Looking back on his journey thus far, he admits he owes a lot of his triumphs to the number one woman in his life.
"She's a mum," he gushes in attempt to describe her. "She's basically what a mum should be like. She's very involved in my life and that's what I find different from some of my friends."
"Everyone may feel like their mum is special in their own ways and likewise, she's special to me in the sense that she's always there for me. Even when I know I've made her angry or upset, she's still there for me."
Irene, on the other hand, remains involved from a distance and still keeps up with the skating scene. What's her advice to mothers with children gifted in a sport with limited resources in the country?
"Take an interest in your child, do your research and homework (on the sport) so you do not waste time and money unnecessarily. We have gone down a lot of paths and hit many a stone wall because there was nobody to guide us, but there are a lot more resources available now, so take advantage of that.
"If you've done your homework and you know what you're doing, then that's half the battle won. Don't just leave everything up to the coaches. Play your role as a parent."
Related: Othman Mirzan's small step for family is one giant leap for Ski Malaysia
Photography: Gan Yew Chin