From a statement of revolution against traditional values to a modern cultural symbol loved by young and old, the qipao has survived wars and evolved across borders for over a century.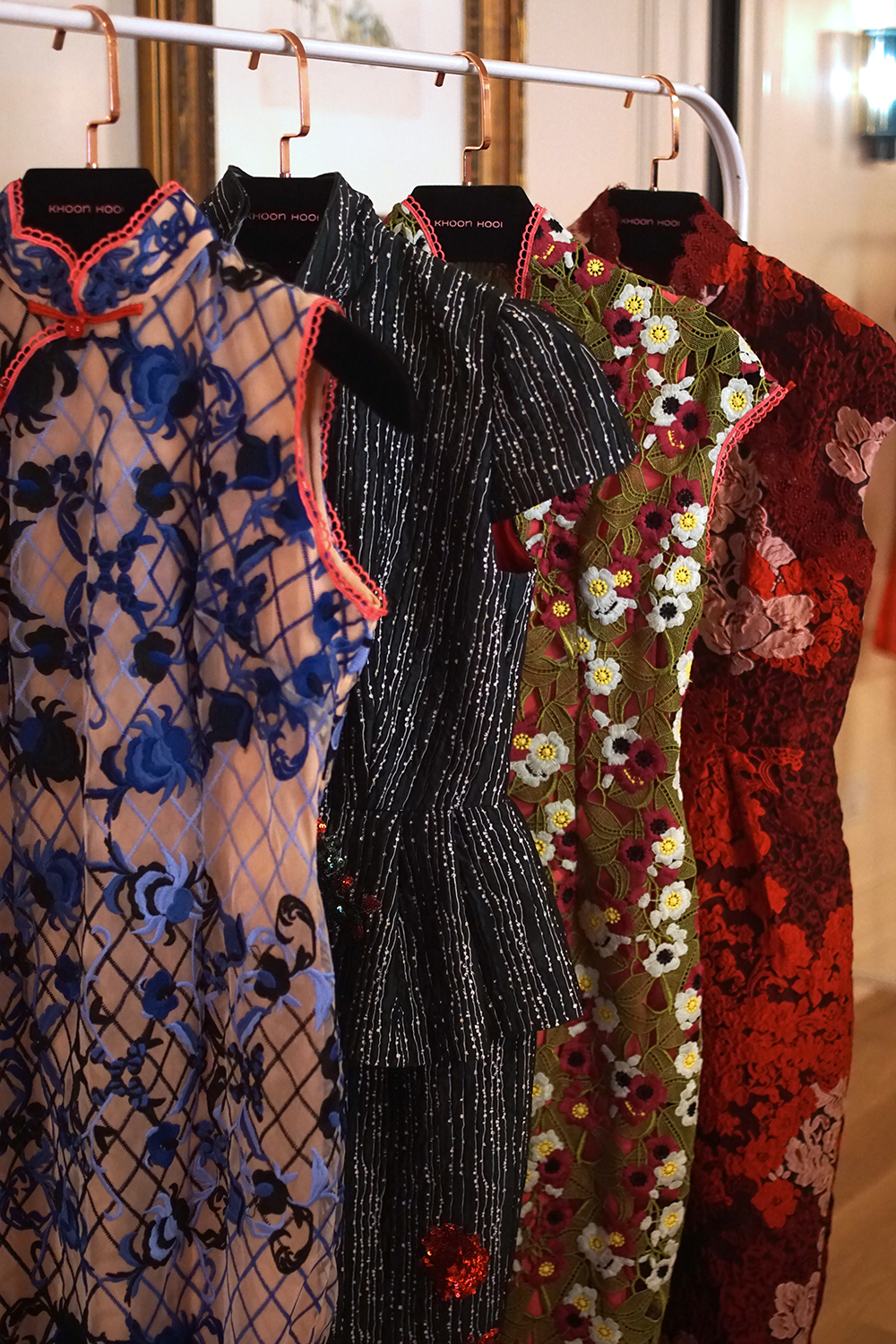 Floral motifs, a high slit and buttons lined from the Mandarin collar down one side of the dress. Those are a few elements many of us attribute to the traditional qipao, also known as the cheongsam.
With the largest celebration in the Chinese calendar around the corner, the iconic Chinese cultural dress is once again on the fashion radar. Though it once waned in popularity, partially due to the media's focus on Western garments, famed local designer Khoon Hooi, founder of his eponymous label, believes the qipao is now back in trend.
"I think the younger generation really appreciates it these few years," he observes. "I can see that they really enjoy wearing the cheongsam, especially during Chinese New Year. It kind of sends out the message that it's the festive season, so keep it traditional."
But how did the tradition of wearing the qipao start? As a Chinese woman myself, this question has hung in the air for quite some time. But now that we're entering a new decade in history, it's about time to connect the threads.
A brief history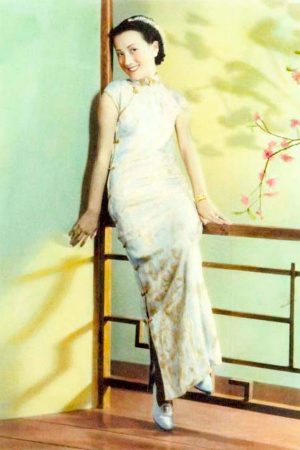 Most accounts trace the modern qipao back a century ago to 1920s Shanghai. It was a period that followed a revolt in the mid-1910s against traditional patriarchal values, which called for an egalitarian society, including the emancipation and education of women.
Teachers and students began abandoning their ornate robes for an early form of the qipao, featuring a looser cut and long, wide sleeves. Even celebrities and socialites like the former First Lady of China Madame Wellington Koo and Chinese actress and singer Zhou Xuan adopted the dress.
Before long, it became common attire for urban women in other metropolitan cities such as Beijing, Shanghai, Hong Kong and Taiwan.
The qipao reached its prime between the 1930s to 1940s, during which it had a more form-fitting silhouette and side slits than ran higher up to the thigh. Women had also begun experimenting with a variety of fabrics, trimmings, collars and sleeves.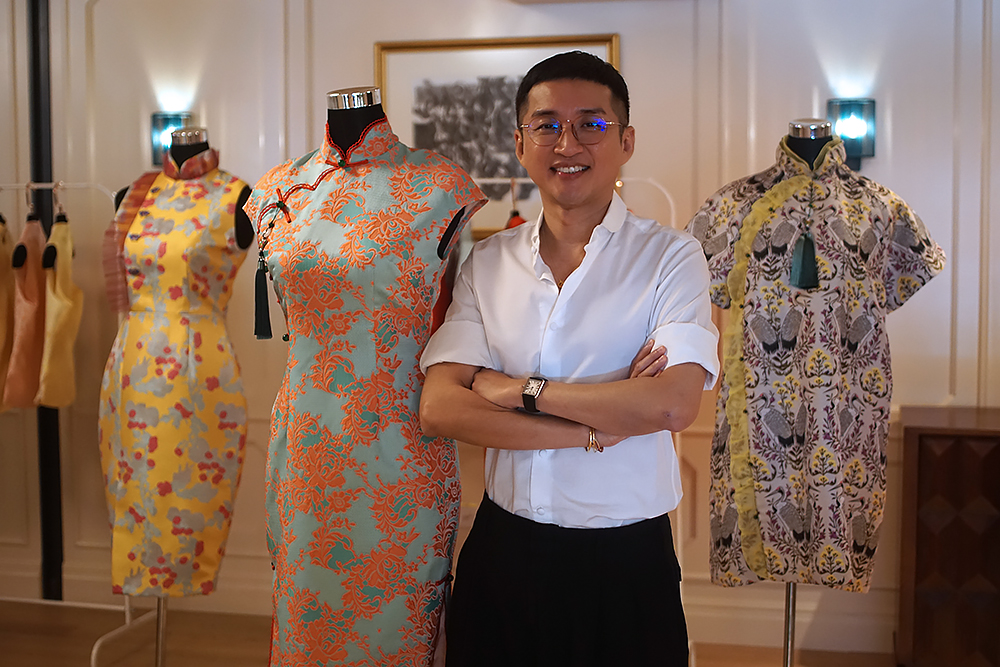 Interestingly, Khoon Hooi's fondest version of the qipao is also one from its early years.
"I picked it up from movies when I was really young. The cheongsams that I really like are probably from the 1920s – the kind that are not really fitted, with the long three-quarter sleeves and high collar. Those really inspired me," he says.
But much else had happened between then and now that led to its recognition as a symbol of Chinese culture.
After China's civil war in 1949, the centre of qipao fashion migrated south to Hong Kong. Thanks to the boom of the city's industrial economy, what formerly could only be afforded the bourgeois class was now accessible to everyone via self-taught tailoring and cheaper fabrics.
Communism then curbed the garment from being worn as everyday wear for a few decades until the 1980s, when it was officially adopted as the formal attire of female diplomatic agents by the People's Republic of China.
Outside China, including countries like Taiwan, Singapore and Malaysia, the qipao started gaining popularity as a cultural fashion statement.
"From there, I see how it developed until today where the cheongsam has become a must-have for the festive season. Now everyone must at least have one for Chinese New Year," Khoon Hooi adds.
From revolution to evolution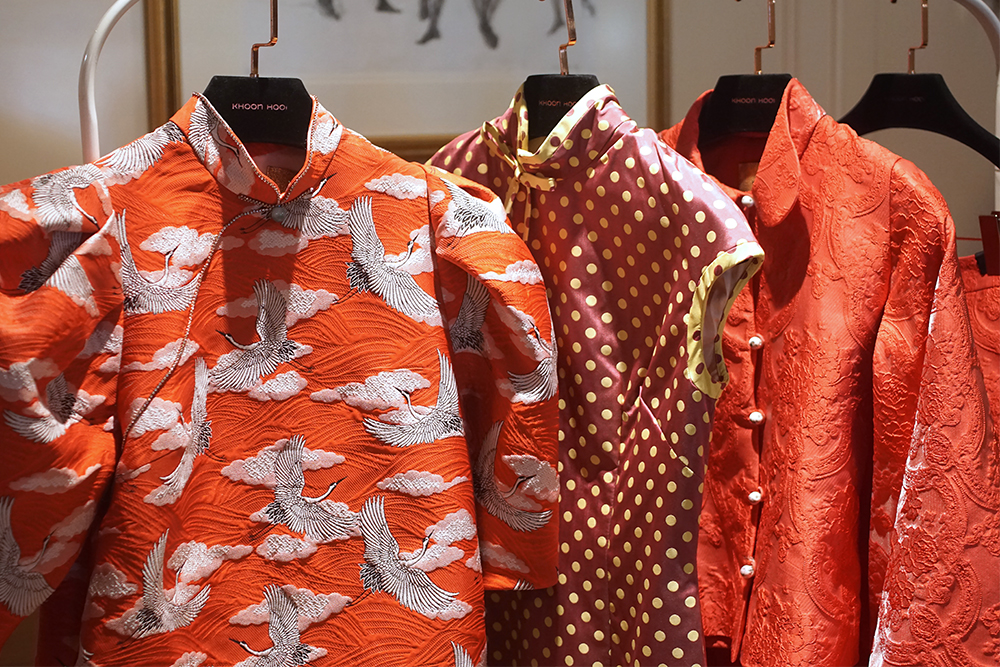 The market today is not short of options for those looking to buy a qipao or two for the new year, varying from designs that stay true to the classic silhouette and fabrics (two key elements in a cheongsam, according to Khoon Hooi) to looser, modern reinterpretations.
"What I'm doing now is not really a traditional cheongsam," he tells of his Qi Pao 2020 collection. "I do keep some elements, especially the silhouette. But the detailings, the finishings – I don't do it like the old times because nowadays, women want everything to be fast and quick."
For instance, he explains how he replaces the traditional buttons from the collar down to the skirt with zips at the back for convenience. Where he does use buttons and brooches, they are purely for aesthetics.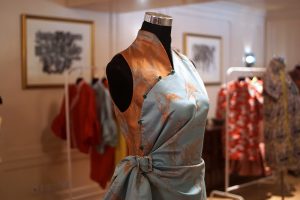 Each of his bespoke pieces are also unique in its inspiration and representation of cultural values. One teal and orange qipao demonstrates this with its magpie print that symbolises happiness and good fortune, whilst featuring a crystal buckle to cinch the waist for a contemporary touch.
Another cap-sleeved qipao nods to the season with its rich floral brocade and handmade Chinese knot buttons.
"I always try to send a message to the young generation about how the qipao should look like. But because I have a collection, I try to keep some traditional, some modern and some easy pieces to fit the different sizes and body shapes of women," he elaborates.
Cue his first ever capsule collection for Chinese New Year, comprising six designs with two colourways each. The range includes sleeveless tops, jackets and dresses that double as vests for effortless styling.
"I came up with this capsule because for the past few years, I have a lot of last-minute walk-in customers who want a cheongsam. But what we have in our bespoke collection, I cannot produce it immediately. That's how I came up with a few easy pieces that you can pair with anything you like," he reveals.
With that said, he asserts that anyone can wear any type of qipao if they want to. Yes, some silhouettes may look better on certain body types than others, but confidence is key.
"For me, to wear a cheongsam, it's not about the shape or size of the woman. It's about how you carry it well, with confidence, that really sends a strong message," he maintains.
Moreover, you don't have to keep the qipao only for Chinese New Year or other cultural occasions. This designer deems you can wear it for any event, day or night.
"You can never go wrong with the qipao for all the occasions. It's a very elegant cut and it holds your posture with the high collar because everyone has to stand straight and sit straight," he reasons.
"If you don't know what to wear for a function, just grab a cheongsam and go."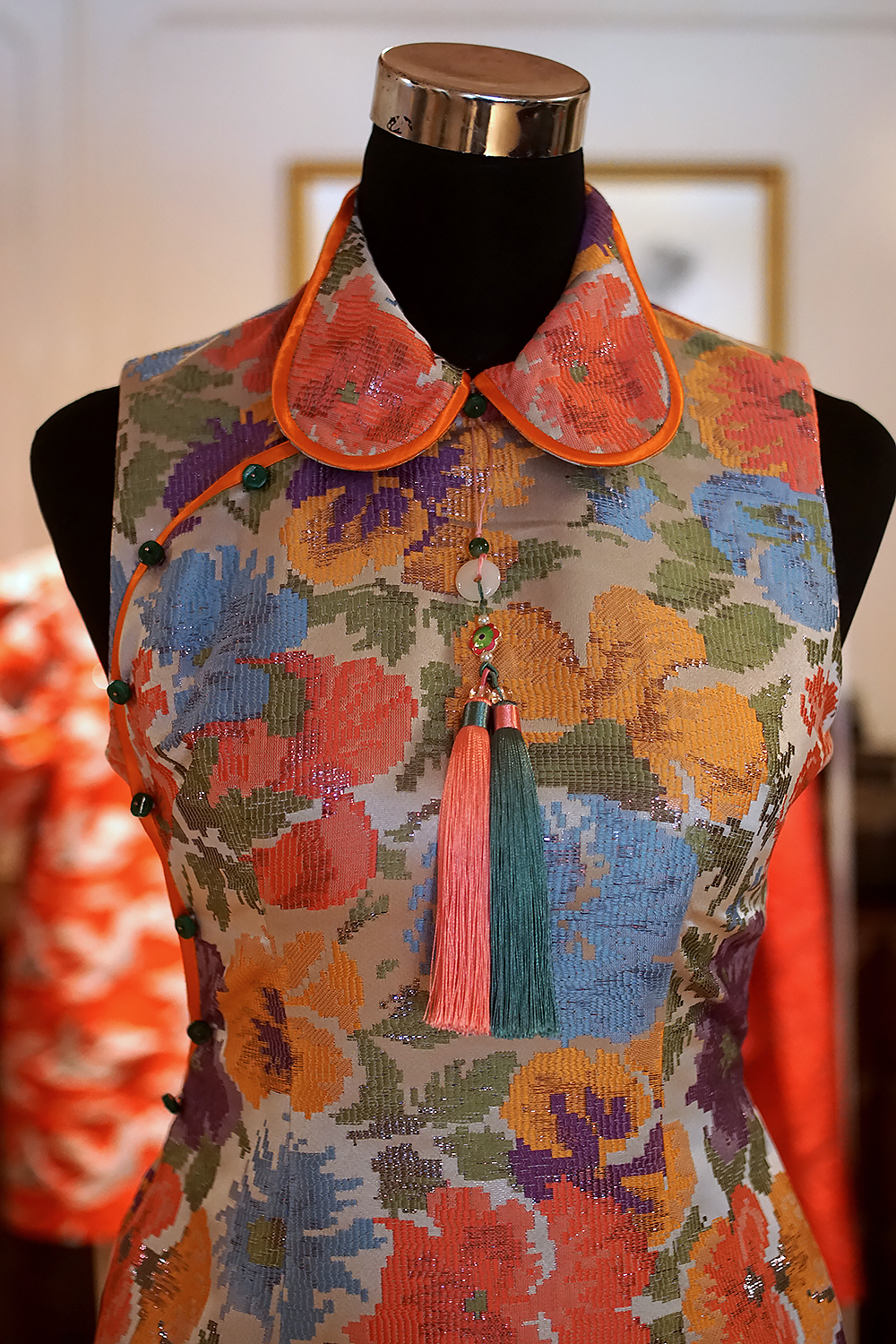 Shop Khoon Hooi's Qi Pao 2020 collection and Chinese New Year capsule at the brand's APW showroom.
Location: B1, 29 Jalan Riong, Bangsar, 59100 Kuala Lumpur
Photography: Anson Siau