Rapper/singer/songwriter Zamaera on music, feminism and her message to the world – and it's one that everyone, regardless of gender, needs to hear.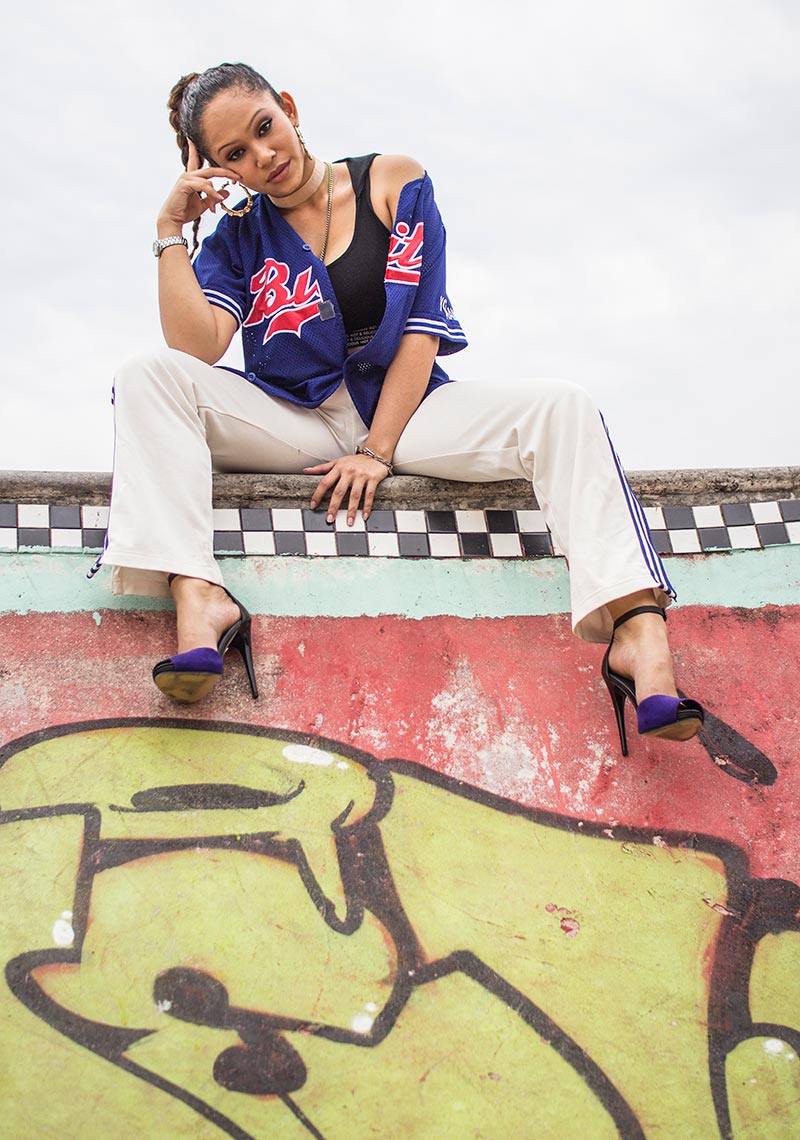 Don't mess with a girl who shows up to an interview rocking chunky hoop earrings, track pants and killer 4-inch heels – that's Zamaera for you. But if she could rephrase that, she'd probably say don't mess with a girl, period.
The rapper/singer/songwriter from Subang Jaya is known for many reasons – her fiesty attitude, sick flow and hit singles like Helly Kelly, Wanita and most recently, Still Callin' – but admittedly all the more because she carries all that as a female.
"If you look at yourself as a product, how are you going to differentiate yourself?" she poses. "There's so many male rappers out there that when there's only so few females, all the attention will be on you anyway regardless of whether you put out a really good song."
"Women will always be the center of attention and be scrutinised because there's so few of us who are doing the things that men do," she points out.
That said, Zamaera's course in the music industry isn't as straightforward as it sounds. In fact, she was pursuing a degree in law before making the life-changing decision to pursue music full-time.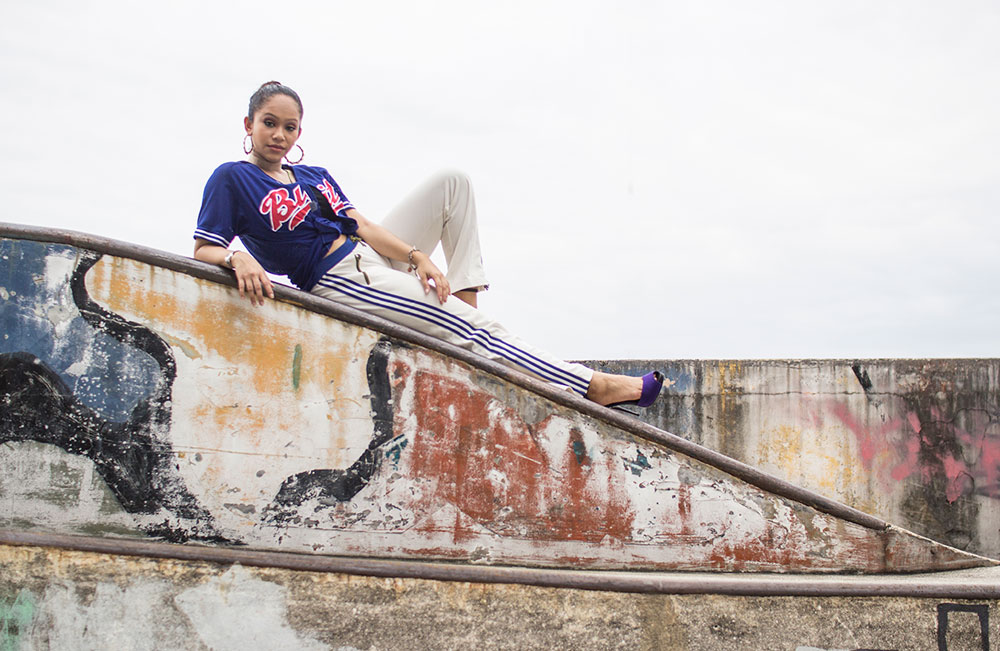 Finding her flow
Her road to rapping can be traced back to her primary school days, when she would write poetry and participate in story-telling competitions. Then YouTube came along and she started doing song covers, but with a comical twist (like one where she painted her face while singing).
In 2011, she made a demo CD and sent them out to various radio stations and record labels. One thing led to another and by the following year, she found herself signed to Kartel Records alongside rappers like Joe Flizzow, SonaOne and Altimet (who is coincidentally her cousin).
"From there, I just went straight into music but I wasn't really as saturated as how I am now because I was still studying and I wasn't completely sure if I wanted to do music as a career. It took me a few years but I'm 22 now and I think this is what I want to do for the rest of my life," she says unwaveringly.
"Women will always be the center of attention and be scrutinised because there's so few of us who are doing the things that men do."
How did she come to that decision?
"First of all, I think it was the endless support from my family," says the middle child. "The thing about my parents is that they come from a place of hardships, so they didn't really have many options and were constricted to higher education in order to get a good job. But the times changed and my parents adapted to that so I'm really grateful for their understanding."
She names friends, listeners and media platforms as other sources of support pressing her on, before sharing what motivated her personal journey.
"Everything that I did always led back to me having a message. I had to choose whether my vessel would be through politics or music but in the end, I still had the same message," she divulges.
"With music, I think it touches so much with the emotions of people. You can be of a different ethnicity or from a different part of the world and still share the same interest in a song – it's very humbling. That really allowed for a strong opinion on my side to want to do music full time."
Starting the conversation
Zamaera acknowledges that the hip hop community in Malaysia holds a lot of respect for each other; but concedes that may not be the case elsewhere in life or other parts of the world.
"Here, we don't care whether you're a guy or girl. If it's time to shake your hand and say you did a great job, that's what we'll do. In other places that I've been to around the region, it's so hard for the girls to get just an ounce of respect. It's so easy to be laughed at," she tells.
"As a female, I've also been through many things that a lot of other women go through as well – including sexual harassment – but we don't talk about it here because we don't have the right avenue or platform."
"Shouldn't we all want equal rights in political, economical and societal grounds? If anyone thinks less than that, I think they must be sexist."
It's for this reason that she uses her voice and talent to start the conversation, to break the taboo on issues relating to gender equality. And while some feminist movements like #TimesUp and #MeToo take to social media to spread the message, she does so via music.
"When people ask me what my song is about, I'm like, you tell me what my song is about because you are the listener – your perspective is totally up to you. That is what art is. That is how the conversation starts," she justifies.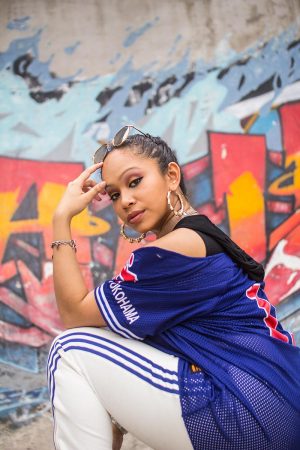 Her 2017 single Wanita is dedicated for that purpose, with lyrics like 'tak perlukan lelaki untuk berdikari, she ms independent like hari hari' driving the point home; but it is not merely directed at a female audience, if you so thought.
"The song is not just for women, but also for men to listen and think of a woman in their lives," she says. "A lot of men and even some women think that the word 'feminist' means women think we are better than guys. I wanted my listeners to be curious about what the term really means and when they actually Google it and realise we should all be feminists, that makes me feel like I've won.
"After all, shouldn't we all want equal rights in political, economical and societal grounds? If anyone thinks less than that, I think they must be sexist."
Create, excite, inspire
On that note, Zamaera shares her aspiration to keep people questioning through her music. Not just about feminism, but any and every other aspect of life.
"I want people to be curious, to be more inquisitive and ask more questions because right now it seems like a lot of people just do things blindly," she discloses, adding that her ultimate goal is "to create, excite and inspire".
With that in mind, she isn't in a hurry to release an album anytime soon. Instead, every song she drops will be based on relatable real-life experiences – and you can't rush that.
"I want people to learn from my music that they should be able to say and do what they want. They shouldn't let anybody stop them or affect their choices because ultimately, this is the life they're going to live."
Photography: Gan Yew Chin