Supported by the Fondazione Prada, Simon Fujiwara presents his new exhibition "Who the Bær" at the Prada Aoyama Tokyo. The exhibition will be held from October 15th, 2022, to January 30th, 2023.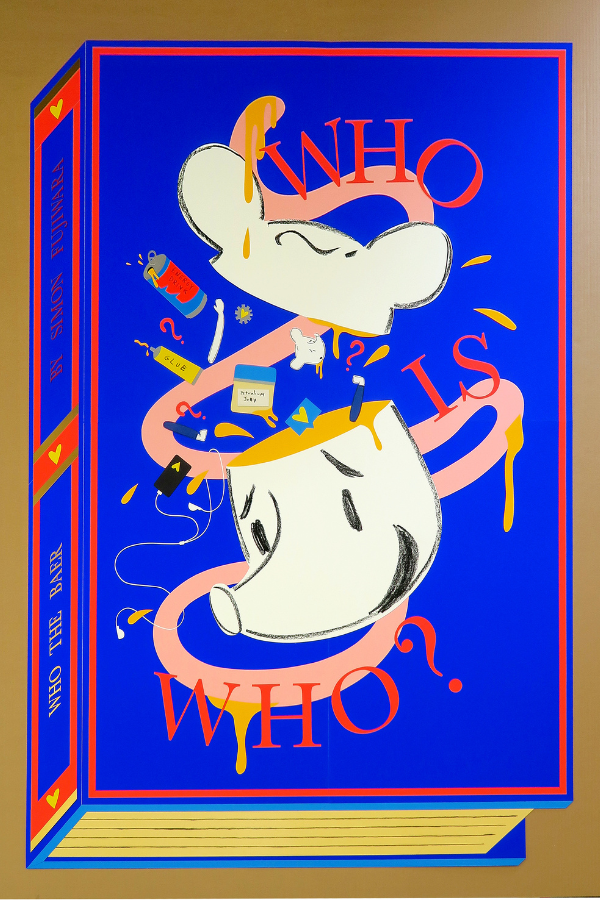 The genderless bear introduced by the Japanese-British artist encapsulates the expression of humane qualities. With variant moods and styles, the characters are combined and manipulated, utilising the principles of social media and online performativity.
Additionally, the characters' ongoing search for authenticity is displayed through a series of "Whoseums" and repositories of "Who the Bær 's" imagery.  The illustration presents collages, installations, and sculptures that mimic African, Asian, and Egyptian artefacts. These cartoonish objects explore issues of cultural appropriation, repatriation, and colonialist plunder through the narcissistic and self-referential desires of "Who the Bær".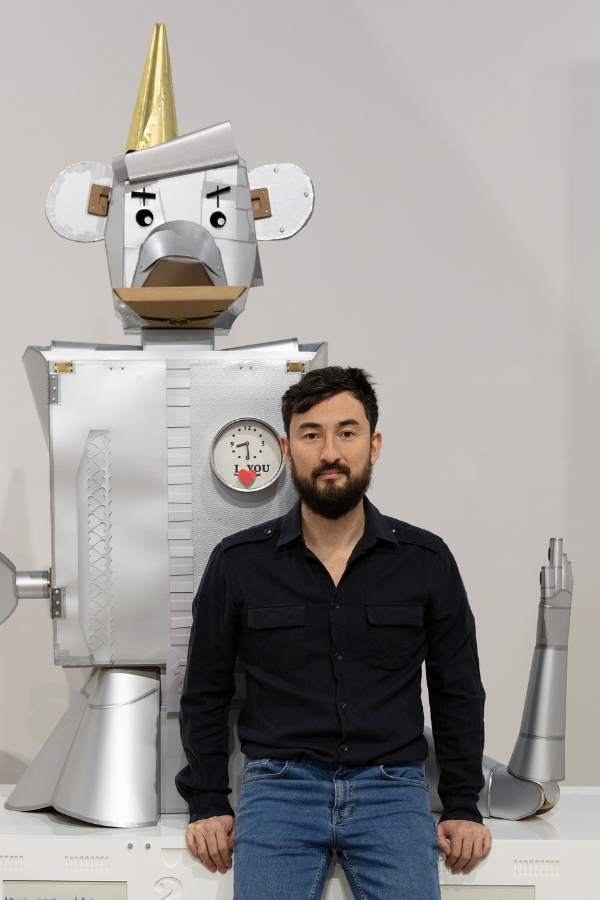 The work of Fujiwara, who was born in London and now lives and works in Berlin, is a personal exploration of the human desire that underpins tourist attractions, historical icons, celebrities, "edutainment," and neo-capitalism. In this seductive yet fraught arena, his work revels in the paradox of our simultaneous quest for fantasy and authenticity in the culture we consume.
His past works include a full-scale reconstruction of the Anne Frank House ("Hope House", 2017), a "rebranding campaign" of his former high school art teacher ("Joanne," 2016–2018), and a theme park ride that takes you into the world of YouTube ("Empathy I," 2018). We observe a distorted reflection of the real world through the artist's fantastical and sometimes disturbing universe.
For more details, visit Prada.
Photos By Prada.