From now until January 7th, you are welcome to grab a cup of coffee while immersed in stunning surroundings at Prada Caffè in Harrods, London. A space meant to give a new dimension to the brand and provide customers an unforgettable delightful experience.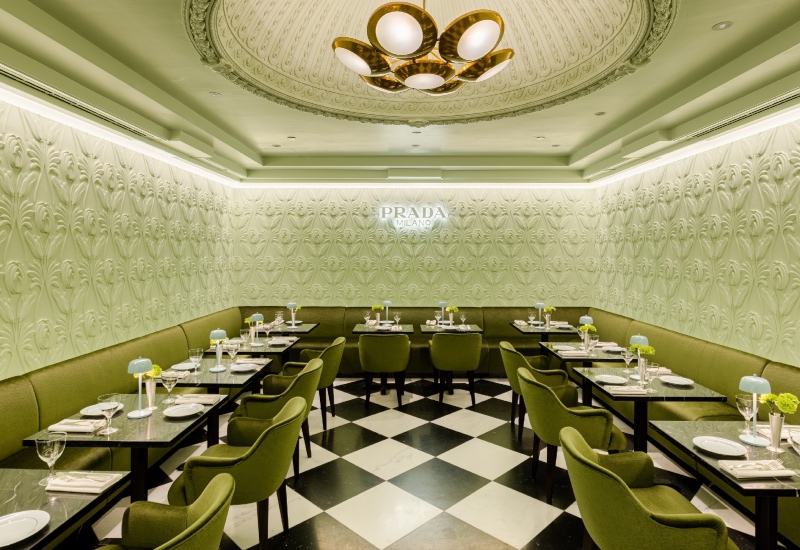 Prada's aesthetic characteristics are revisited in the setting, with every choice – from the design and menu to the tableware and mood – reflecting the brand's language, attitude, and particular way of perceiving the world.
The walls, ceilings, and velvet-upholstered couches and armchairs are all gently colored with the brand's trademark green on the inside. The floors are modeled after the old Prada boutique in Galleria Vittorio Emanuele II in Milan, and the flowery bas-reliefs on the walls are inspired by some of Prada's major stores across the world.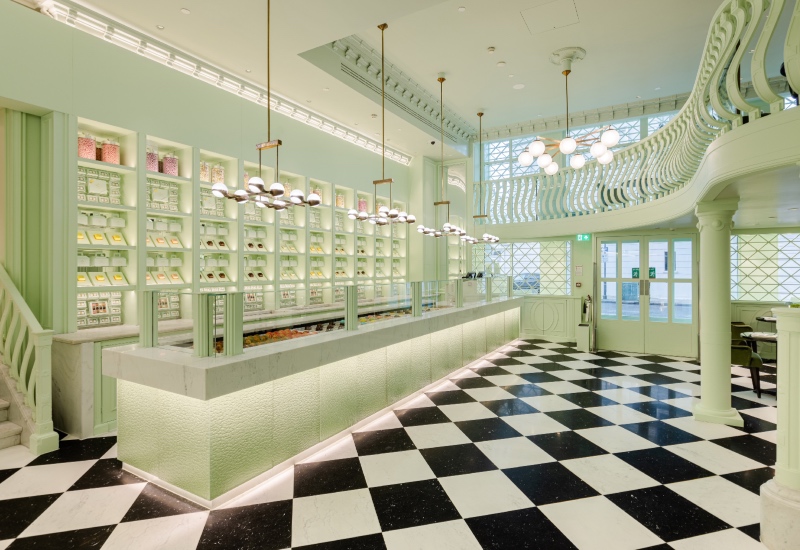 From breakfast to evening cocktails, the menu offers a delicate, trendy take on Italian tradition, with sandwiches and risotto sitting alongside buffalo mozzarella and salmon and crab dishes, and spritz – and negroni-based aperitifs complementing the list of signature cocktails. The wine list covers the entire country of Italy, including wines from Sicily to Piedmont.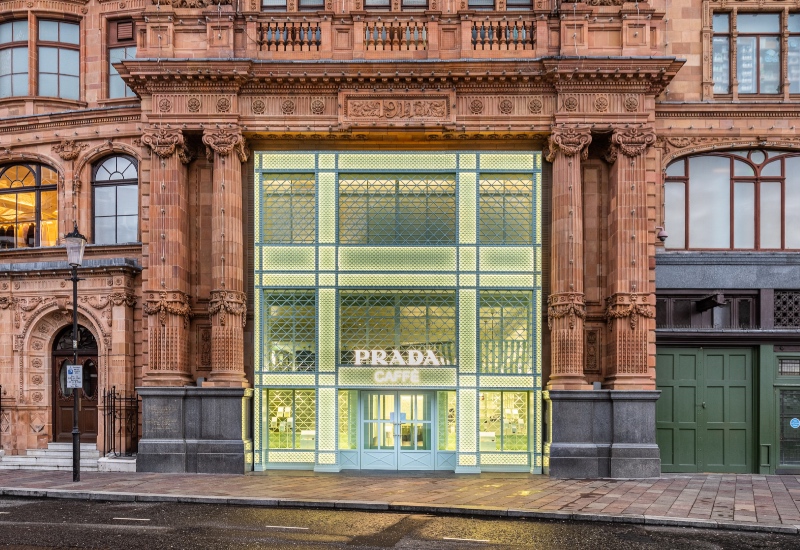 Pastries take center stage, on both the impressive central counter and the wall behind it: the collection of superb patisserie items combines professional workmanship with innovative techniques, classical ingredients with modern flavors and scents. 
Prada Caffè is open from now until January 7, 2024, from 9 am to 9 pm, Monday to Saturday and from 12pm to 6 pm. on Sunday, with an entrance on Hans Road.