The new Porsche 911 sports a vintage 992-gen 911 inspired look and feel, particularly the 1972 911 Carrera RS 2.7. The new 911 Sport Classic is the second of four Heritage Design collector's items that Porsche has unveiled. A total of 1,250 examples of Porsche Exclusive Manufaktur's limited-edition model will be produced.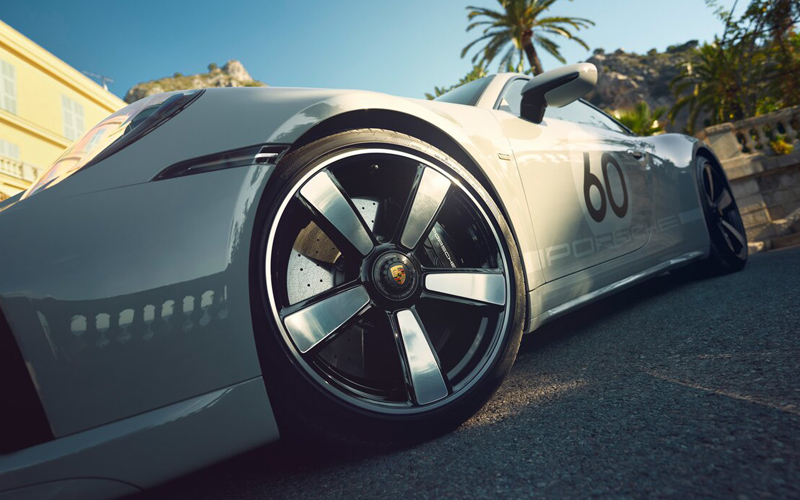 The new Porsche 911 also goes beyond the norm by including a wide body, a fixed rear spoiler normally reserved for 911 Turbo models. The fixed rear spoiler is designed in the style of the legendary 'ducktail' Carrera RS 2.7, and the double-bubble roof emphasise the new 911 Sport Classic's uniqueness. When designing the distinctive paint finish for the new limited-edition Porsche 911 Sport Classic, the designers were inspired by the Fashion Grey paintwork of the early Porsche 356 as they were with the first 997-generation 911 Sport Classic debuted in 2009.
The Sport Classic is also based on the 911 Turbo S, and also features the same 3.7-litre twin-turbocharged flat-six engine that comes detuned. The ceramic brakes. Dynamic chassis control., rear-axle steering, and an active suspension management system make up the standard features available with the Sports Classic. The suspension, which is based on the 911 Turbo and 911 GTS models, meets high-performance requirements: its shock absorbers respond to dynamic changes at lightning speed thanks to the standard Porsche Active Suspension Management (PASM).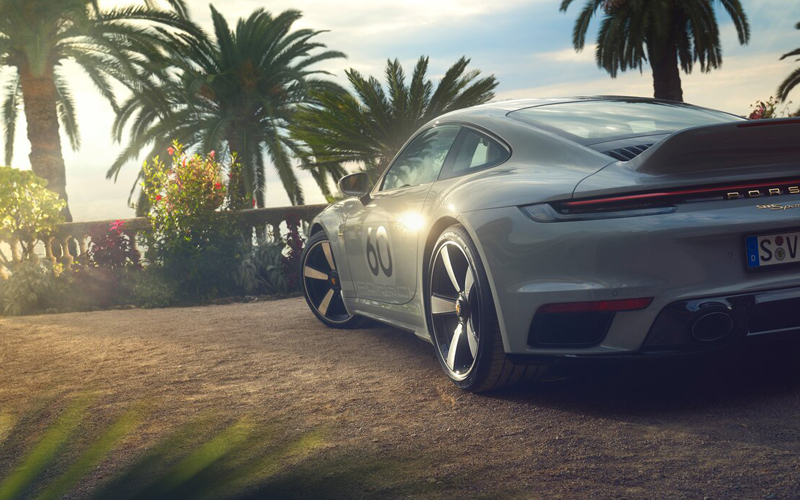 "The Heritage Design models represent the more emotionally driven concepts of the Porsche product strategy," says Alexander Fabig, Head of Customisation and Classic. "This unique approach sees the Style Porsche design department working with Porsche Exclusive Manufaktur to reinterpret iconic 911 models and equipment from the 1950s through to the 1980s and to revive design features from those decades."

The interior features the iconic Pepita houndstooth pattern, which can be found on the door panels and seat centres. The standard Sport Chrono package includes white needles set against faces with green numerals and accents on the tachometer and dash-mounted clock, while Porsche embosses logos into the headrests and centre-console lid.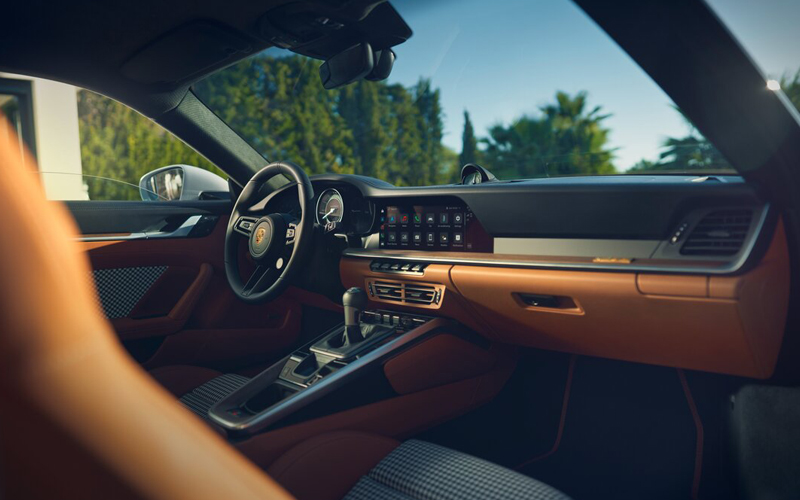 The 2023 911 Sport Classic is expected to reach dealerships in late 2022.