Be it the modern driver with an unquenchable thirst for exploration, the outdoors-loving urbanite, or the city dweller prioritising performance, style and function, Porsche brings the best of all with its latest fully-electric sports car.
Meet the Porsche Taycan Cross Turismo, Porsche's first Cross Utility Vehicle (CUV). Launched by Porsche Malaysia represented by Sime Darby Auto Performance, the Taycan Cross Turismo stands out as a uniquely versatile all-wheel drive to its saloon counterpart, the Taycan model range.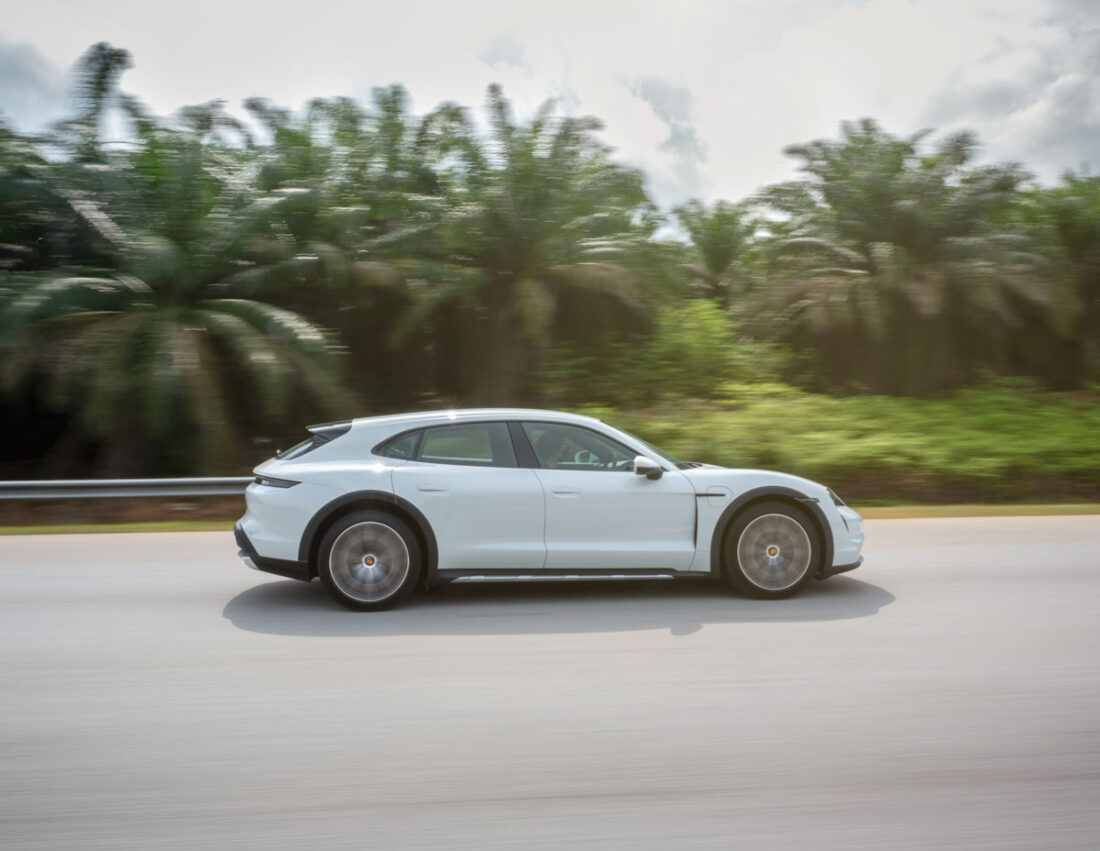 With the Taycan Cross Turismo, you'll always be ever ready for any sort of adventure – be it your everyday commute or epic journeys far and wide. Compared to its Taycan saloon counterpart, the Cross Turismo's high-tech chassis with all-wheel drive and adaptive air suspension offers 20 mm higher ground clearance. Those opting for the Offroad Design package will have an additional 10 mm of ground clearance.
An exclusive mode for the Taycan Cross Turismo, the new 'Gravel' mode utilises traction-optimised shifting and other chassis settings to manage torque distribution, making it even more capable of traversing rough roads.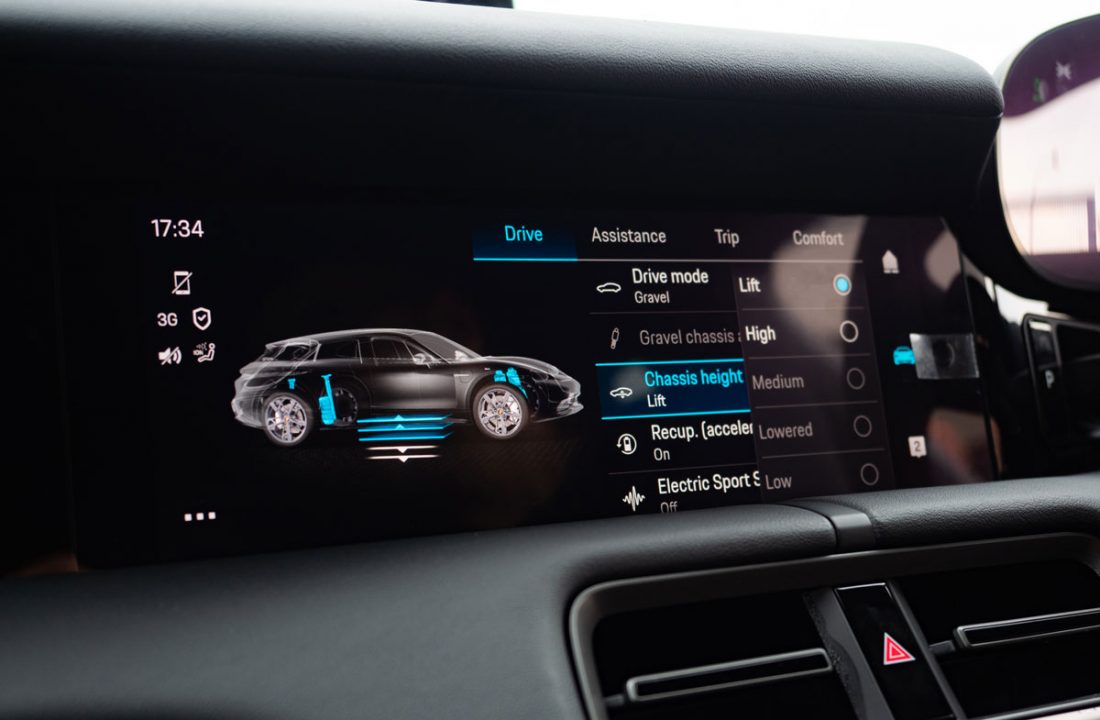 Be the talk of the town in the robust and sporty looking Taycan Cross Turismo. Offroad design elements like wheel arch trims, unique front and rear lower aprons and side sills make the sports car stand out in every setting, be it urban or remote.
For an even more striking look and added protection from stone impacts, the optional Offroad Design package features special flaps at the corners of the front and rear bumpers and at the sills.
With forty-seven millimetres additional headroom for rear-seat passengers, and an even bigger load capacity in the boot (up to 1,200 litres of load capacity with the rear seatbacks folded down), the Cross Turismo was made for shared experiences with friends and family.
Whether you're heading on a group road trip to uncharted territories, or to enjoy a zen moment with a picnic in the city, the Taycan Cross Turismo stands ready for every kind of outing.
Designed to go the distance
You never know when an unplanned expedition might be calling your name. Already fitted with Performance Battery Plus as standard that offers a range of 456 km on a single full charge, or with a quick 30-minute pit stop at any of the Porsche Centres with its pioneering 175kW high-performance chargers or at Tangkak, Johor for the latest 180kW high-performance charger, you'll always be ready for your next impromptu adventure with the Taycan Cross Turismo.
Three variants of the Taycan Cross Turismo are available in Malaysia – the Taycan 4 Cross Turismo, the Taycan 4S Cross Turismo, and the Taycan Turbo Cross Turismo.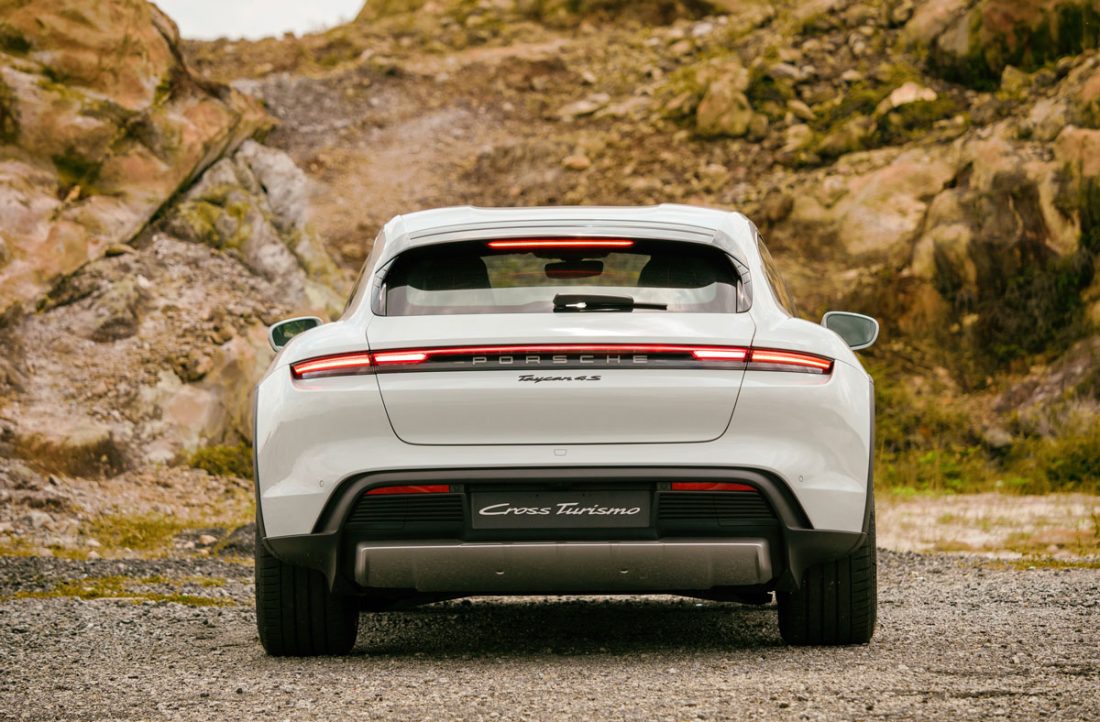 Prices for the Taycan Cross Turismo start from RM 555,000. For more information and to schedule an appointment to view this first all-electric Cross Utility Vehicle (CUV), the Porsche Taycan Cross Turismo, at any of the Porsche Centres nationwide here.