Many of us own a pet or aspire to for the many joys of doing so. They spark joy, provide companionship, never judge your bad choices in life (okay, maybe some do) and give you something to look forward to every time you come home.
Combine their fetching charm with the wonders of social media and it's no wonder why pet influencers are on the rise. Some of them have appeared in commercials, movies and even partnered with global brands.
Don't be surprised if some of these furry stars make more money annually than you, what with hundreds of thousands of followers and their own line of merchandise. We round up 10 pet influencers to follow on Instagram right now for your daily dose of cuteness.
Jiff the Pomeranian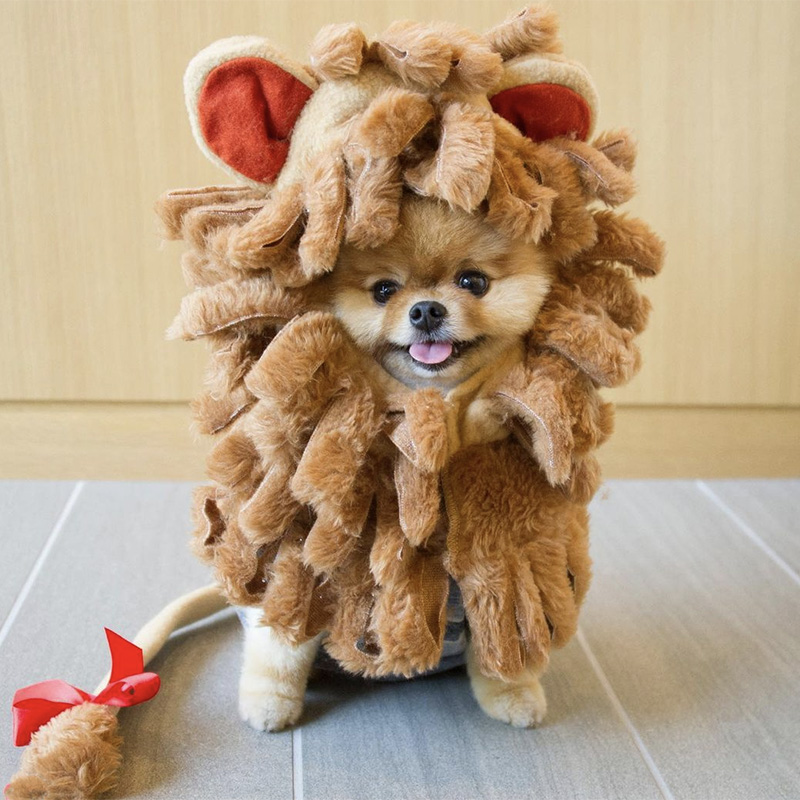 With over 10.5 million followers and counting, Jiff the Pomeranian is easily one of the most popular pets on Instagram. The pooch skyrocketed to fame after appearing in Katy Perry's Dark Horse video back in 2014 and has been the subject of admiration of many ever since. He's got talent to back his irresistible cuteness too, boasting two Guinness World Records for the 5-meter and 10-meter dash on his hind legs to earn the title of "World's Fastest Dog on Two Legs". The world-famous dog also has his own merchandise line spanning calendars, toys, stickers and more.
Follow Jiff at @jiffpom.
Nala Cat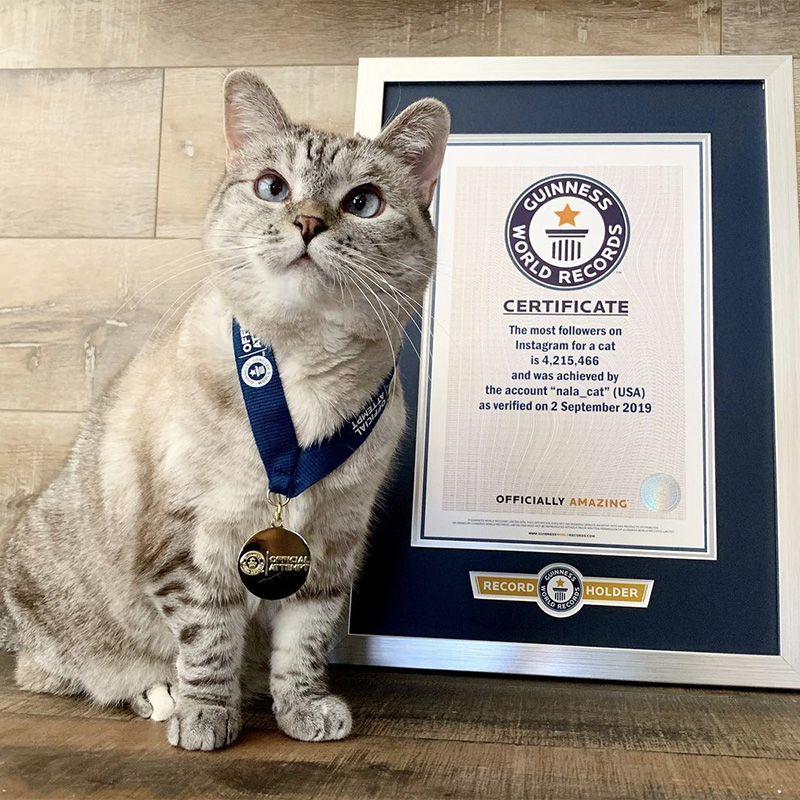 Nala the Siamese-Persian mix feline is the most followed cat on Instagram, as certified by Guinness World Records in September 2019. Rescued from a shelter at 5 months old, her owner often advocates for pet adoption, sharing how Nala initially had breathing and infection problems before growing to become the happy, healthy cat she is today. A testament to how adopted pets can be just as adorable, loveable and smart as pedigrees, the blue-eyed cat has her own book, cat food and merchandise brand to boot.
Follow Nala at @nala_cat.
Juniper & Friends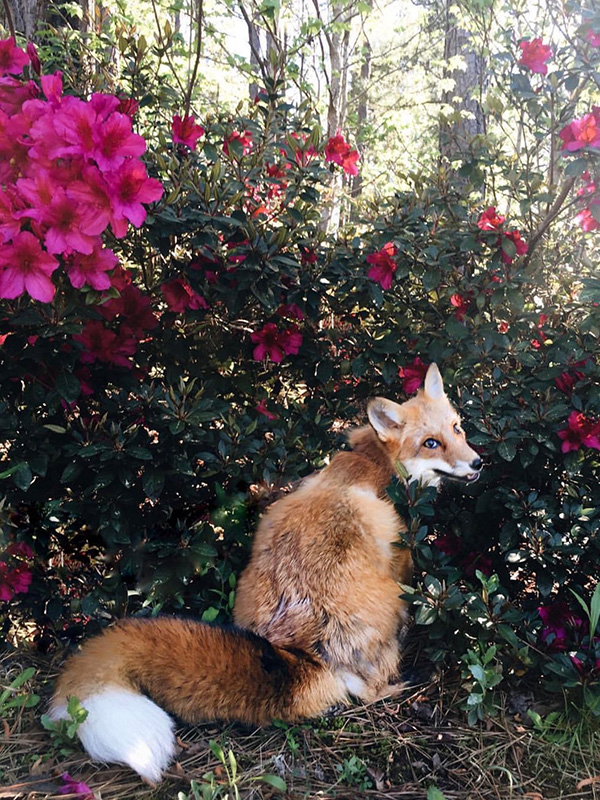 Juniper may blend in alongside her dog friends, but she is, in fact, a North American red fox. Born in captivity from a line of fur-farmed foxes, she was saved into a farm full of rescued exotics where she happily lives with her adopted family today. Famed for her sassy personality and occasional love of cuddles, Juniper and her furry company are sure to leave you with smiles and laughter.
Follow Juniper at @juniperfoxx.
Doug the Pug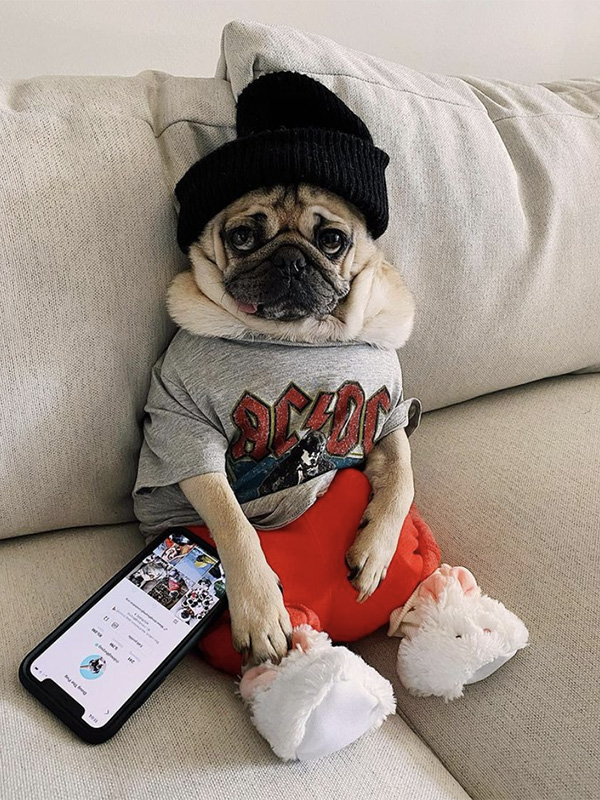 Nicknamed the "King of Pop Culture", Doug may be the coolest pug you'll ever (hope to) meet. US-based graphic designer Leslie Mosier is the mastermind behind the People's Choice Award for Animal Star 2019, who has 4 million followers on Instagram and more than 18 million collectively across all social media platforms. He hangs with the coolest celebrities the likes of Demi Lovato, Cole Sprouse, Shakira and the cast of The Big Bang Theory, just to name a few. More preciously, he has founded his own foundation to help provide support to children struggling with cancer and other life threatening illnesses.
Follow Doug at @itsdougthepug.
Mr Pokee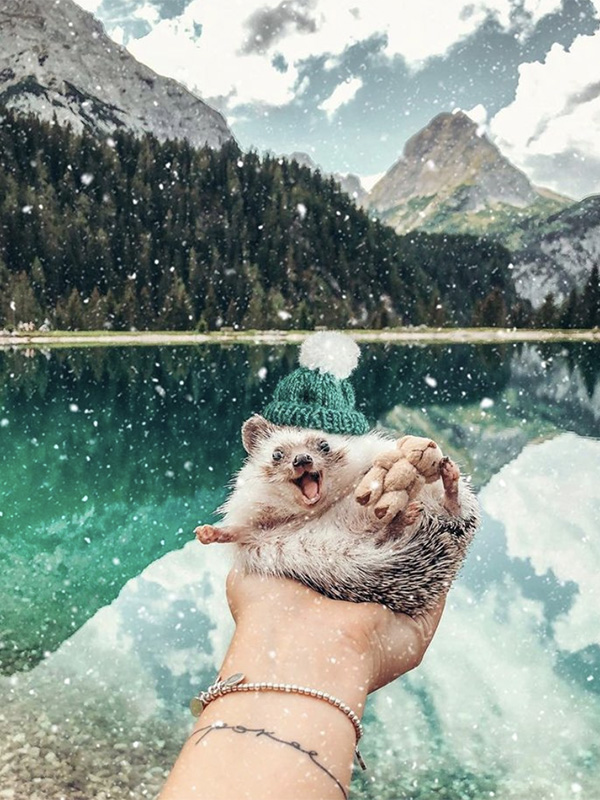 On top of an overdose of cuteness, this account promises to serve you a serious case of wanderlust. Originally started to document the adventures of one hedgehog named Mr Pokee, which sadly passed away in 2019 from a blood infection, he is survived by an equally adorable Herbee and his kitten friends. Together, the Germany-based "Mr Pokee Familee" has travelled across Europe, US and New Zealand – posing against the most drool-worthy backdrops.
Follow Herbee and her friends at @mr.pokee
Venus the Two Face Cat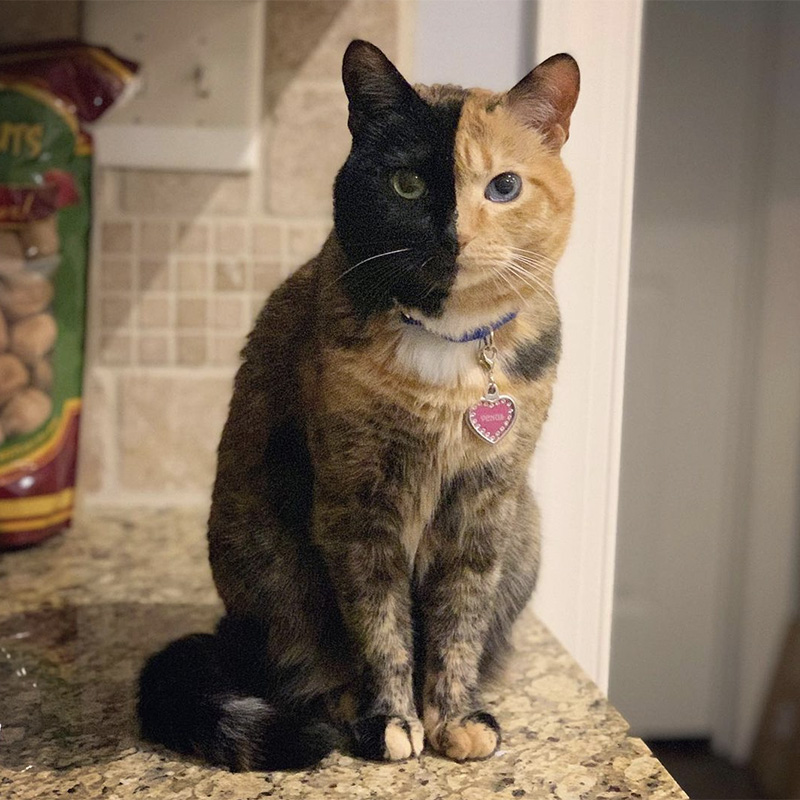 Venus' two-faced appearance and heterochromic eyes have been a question for scientists for years, making her one of the most unique felines in the world. The American tortoiseshell cat was adopted in 2009 by a couple in North Carolina and is believed to have different DNA on each side of her body, thus causing her half black, half orange tabby face. As her bio – a quote from Dr Seuss – reads, "Why fit in when you were born to stand out?"
Follow Venus at @venusthetwofacecat
Lizzie and Ally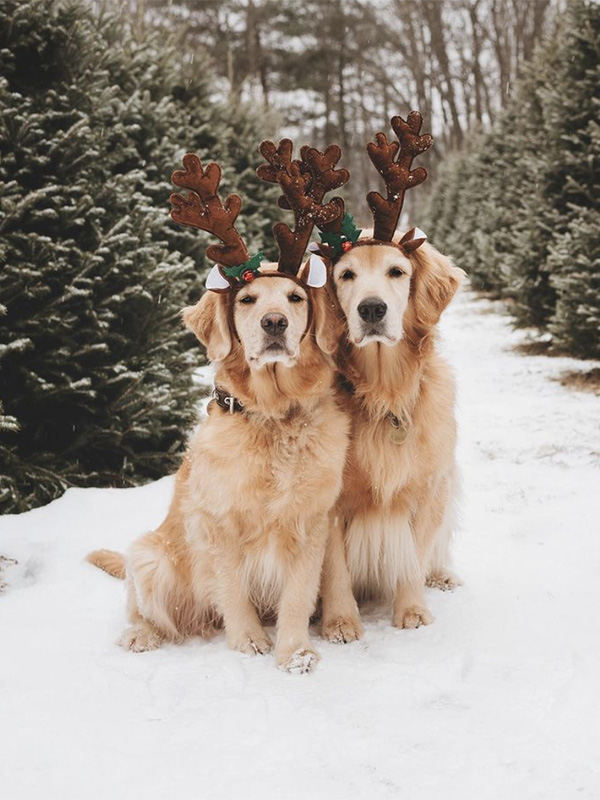 Golden retriever fans will adore Lizzie and Ally, two inseparable BFFs based in Ottawa, Canada. Lizzie was first purchased from a local breeder six years ago and Ally joined her in their new home the following year. Pictures of the two golden girls dressed up for Halloween, sharing a blanket, playing in a sunflower field or affectionately licking each other – courtesy of owner Fran Laurendeau's passion for photography – will surely have you feeling all warm and fuzzy inside.
Follow Lizzie and Ally at @lizzie.bear
Waffles the Cat
Before Waffles was adopted by his loving parents, he was touted as ugly or sick by visitors to the country house it was born into. The last of his siblings to be find a home, he turned a dog-loving couple into cat lovers with his sweet, round face and affectionate personality. He isn't just social media-famous; he's also worked with brands like Friskies, Intel and Samsung. Plus, the 9-year-old cat earns his keep selling calendars, posters and shirts inspired by his signature expressions.
Follow Waffles at @waffles_the_cat
Melvin the Bunny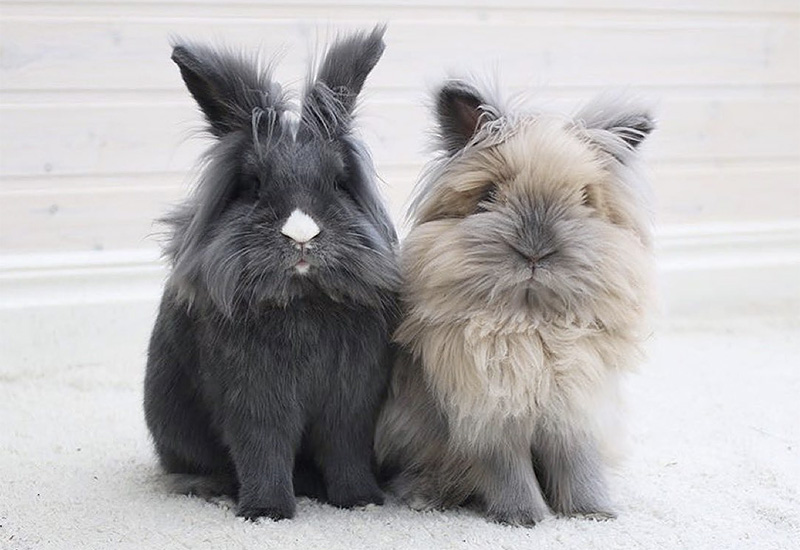 For those who prefer smaller pets, Melvin and his sister from another mother Bianca are two cage-free and litter-trained bunnies worth following for snippets of their carefree lives in Sweden. Melvin is a dark-haired holland lop and lionhead mix, whereas Bianca is a lionhead, aged 5 and 4 respectively. When not chasing each other around the home, garden or beds of snow, you'll find them innocently chomping on parsley or getting a haircut for their unruly (but endearing) manes.
Follow Melvin and Bianca at @bunnymelv
Loki the Wolf Dog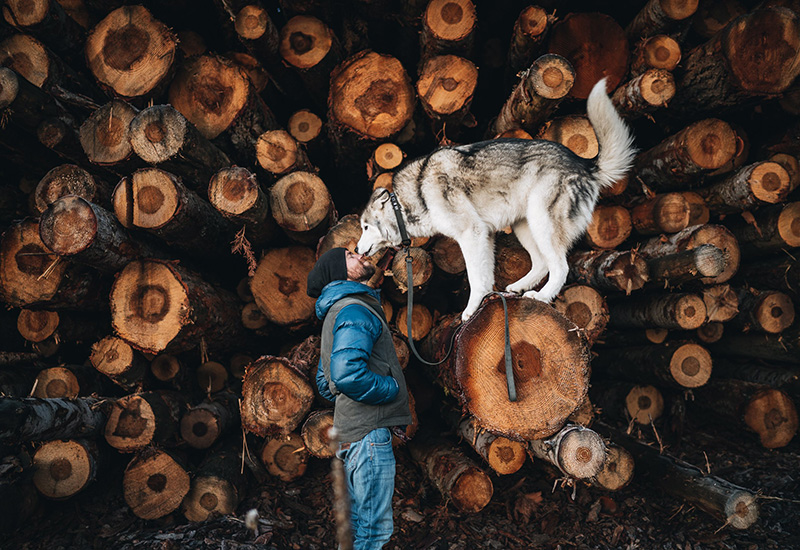 It's easy to mistake Loki for a husky, but his size is considerably larger than the average pure-breed. According to his owner, Kelly Lund, he's actually a husky/artic/wolf/malamute mix – hence the term "wolf dog". Found in the middle of a blizzard in 2012, Loki has been raised with other large dogs in the outdoors and had seen most of western United States by his third birthday. His majestic demeanour and thirst for adventure has captured the hearts of some 2 million human followers, whilst his brand of dog products including CBD treats and biscuits have found many a furry fan.
Follow Loki on Instagram at @loki