In 2013, the first standalone Patek Philippe boutique opened in Suria KLCC, the product of a long-standing partnership between Patek Philippe and Cortina Watch Malaysia. Serving as another testament to the strength of this bond, a second boutique proudly opened its doors at the JW Marriott Hotel Kuala Lumpur in October 2021. 
A reflection of the region's emergence as a horological destination, the second boutique's opening at the heart of Bukit Bintang continues a long legacy of bringing the finest timepieces to watch lovers around the world. 
To mark this milestone, a wide range of the 2021 Patek Philippe collection will be on display at the new boutique's large windows and watch gallery area.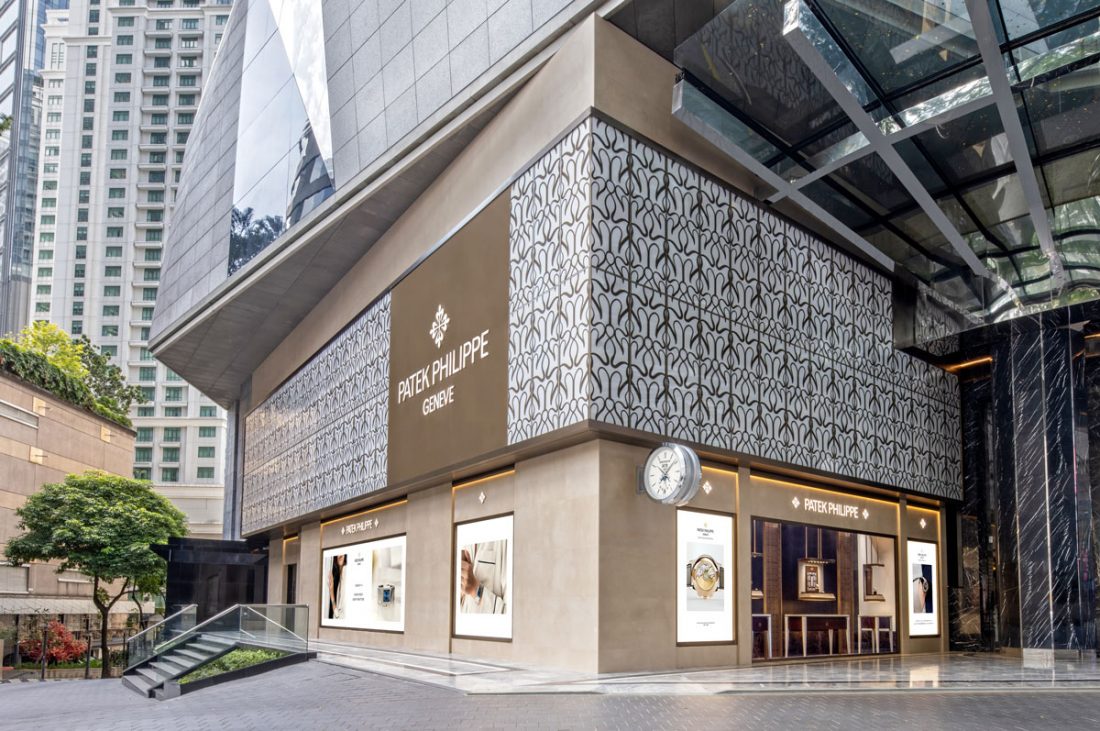 The new Patek Philippe boutique stretches 105.8 square meters across the ground floor of the JW Marriott Hotel, and is immediately recognisable from afar thanks to its exterior backlit glass wall that spotlights the brand's emblematic Calatrava cross pattern.
Reflecting the brand's exclusivity and pursuit of the latest innovations, the facade is the first of its kind in the world, as well as the only Southeast Asian location to sport the Patek Philippe clock on its street front.
Once inside, clients will be enthralled by the meticulously curated details of the boutique that endlessly exude luxury. Iconic materials such as Birdseye Maple, Indian Rosewood as well as sophisticated burnished brass in the interior were incorporated in the design to honour the Patek Philippe ethos of excellence and craftsmanship.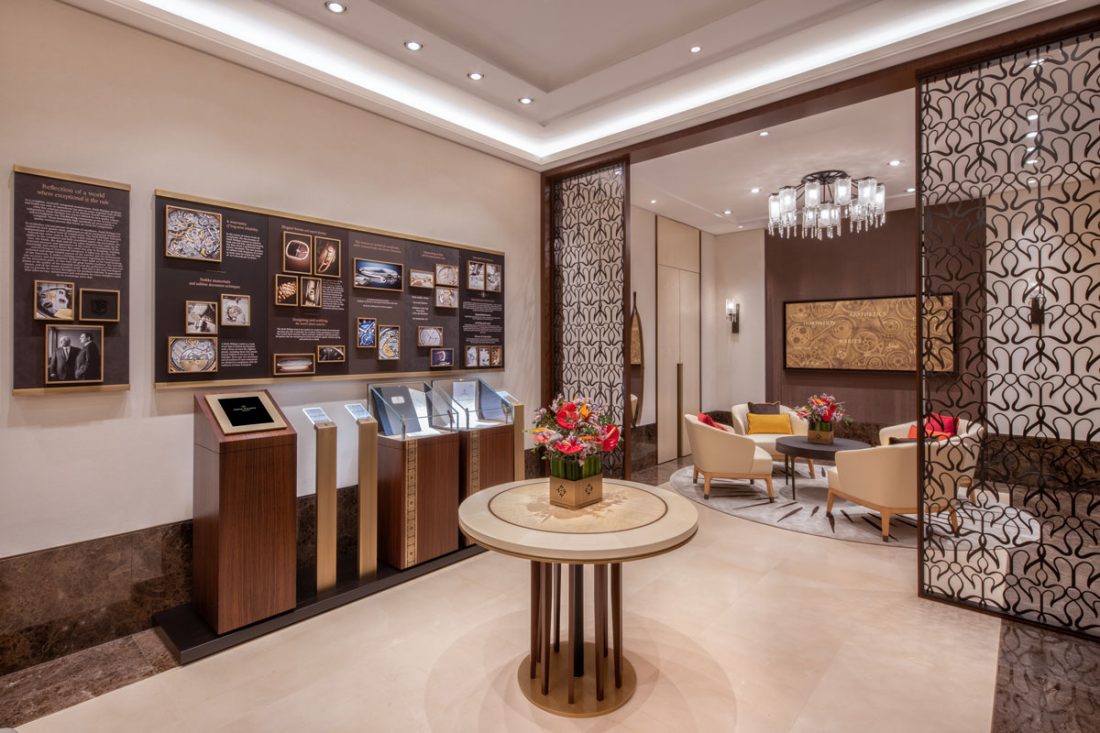 Champagne gold and beige furnishings add to the refined ambience of the boutique, along with the bespoke chandelier with Baccarat crystals. A contemporary Asian touch runs through see-through wood panels bearing the Calatrava cross pattern, echoing the theme of tradition meeting innovation. Visitors are also treated to the 'Grand Quai', a specially curated scent inspired by Mr. Philippe Stern's love of sailing. 
These opulent elements provide the ideal setting for watch connoisseurs to view exquisite timepieces and indulge their horological passions. For those interested in Patek Philippe's rich 182-year history, a section to the left of the space is dedicated to the brand's legacy and milestones.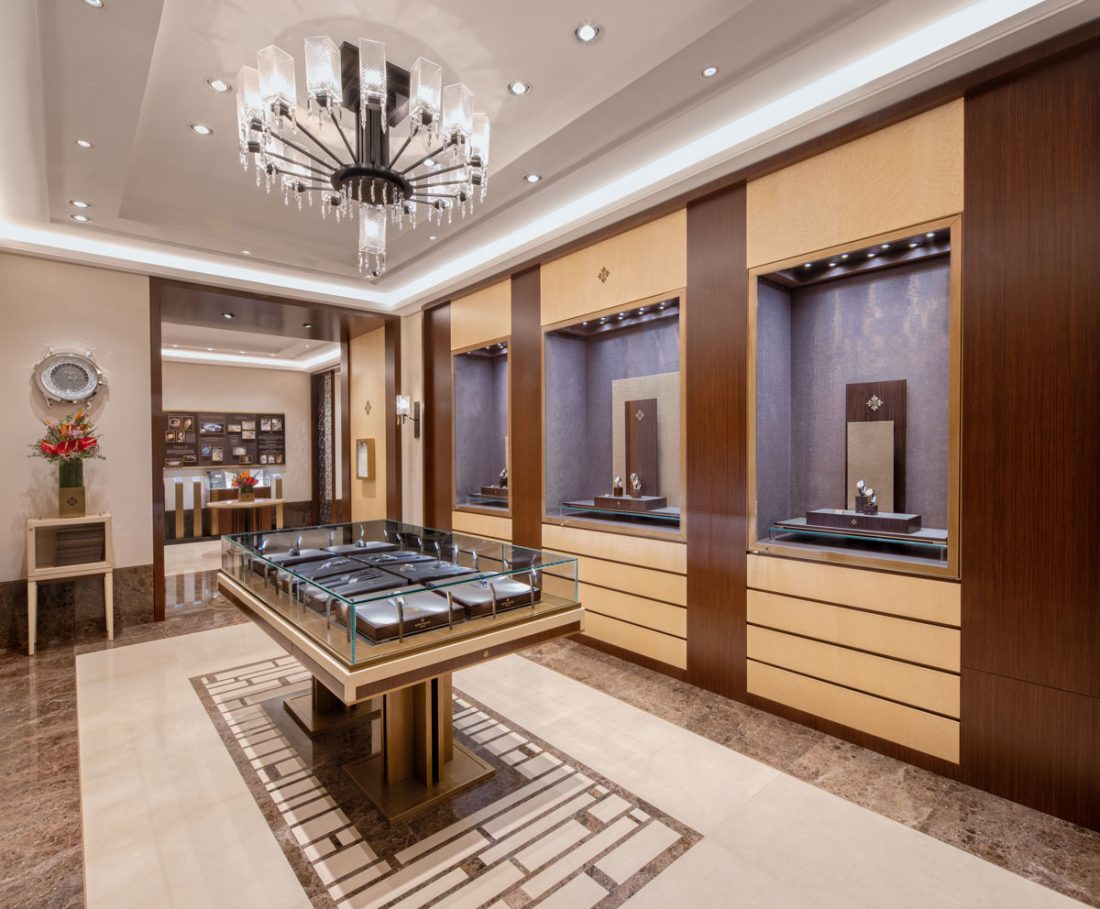 "The long withstanding relationship with our Malaysian clients who have a deep understanding and appreciation of the brand will be enriched with this location that allows for new experiences and exciting engagements," says Deepa Chatrath, General Manager of Geneva Master Time Marketing.
On the partnership between Patek Philippe and Cortina Watch Malaysia, Tay Liam Khoon, Managing Director of Cortina Watch Malaysia, shares:
"We have fostered a lifelong friendship and we are honoured to be a part of the legacy of this last family-owned independent watch manufacturer in the world that is resilient and timeless as luxury knows no bounds."
Source: Patek Philippe and Cortina Watch Malaysia