Parisian accessory brand Amélie Pichard is far from your preconceived notions of the city's "classy, sophisticated" fashion scene. Just browse through the brand's Instagram page and you'll see what we mean with its irreverence and casual nonchalance (Emily from Emily in Paris would approve).
But its bold, playful approach to fashion doesn't mean disregard for everything else. In a move towards sustainability, the brand's namesake designer has announced a new brand division which focuses on innovative, sustainable materials. Christened OVNI (inverted to stand for innovative, natural or valued object), the division has recently unveiled a collection of bags made from leather alternatives.
One caught netizens' attention above all: the "world's first bag made from Brazilian elephant ear leaf".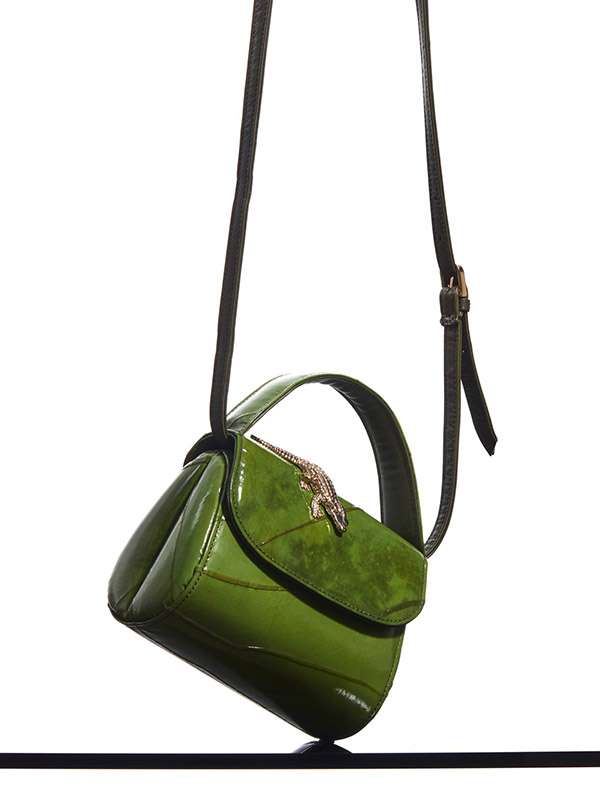 The material is said to be nearly carbon neutral, produced in the Brazilian rainforest by a bioleather company called Nova Kaeru. Dubbed beLeaf, it is derived from the elephant ear plant, which regenerates its leaves – thus ensuring that no plant is killed in the harvest.
The Brazilian tannery also works with indigenous people to forest the leaves, which then undergo an eco-friendly tanning process to stabilise the leaf's fibres to endure scratches and contact with water.
"It's ideal to say vegetable material is ecological but they are still experimental and, to be very honest, vegan and vegetable leathers are not 100 percent made of vegetables – they are always mixed with petrol or plastic, so it's not totally clean," Pichard told WWD.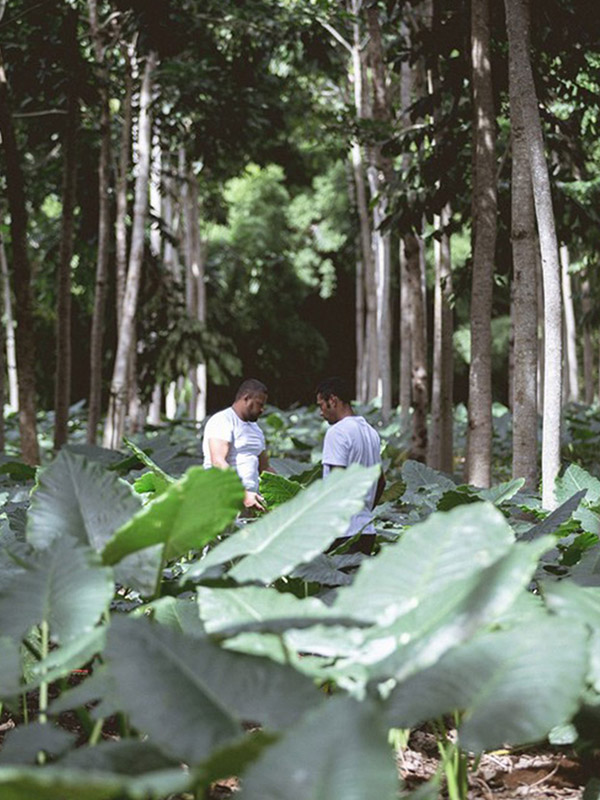 "This leaf is unlike other natural materials because it's just a leaf – there's no additives. It feels like leather, so we thought a true vegan leather didn't exist and now it does," she adds.
The leaf material takes the form of the brand's signature baby Abag silhouette – a small, square handbag with a top handle and adjustable strap in nappa leather. It is accented with an alligator embellishment sitting atop the flap.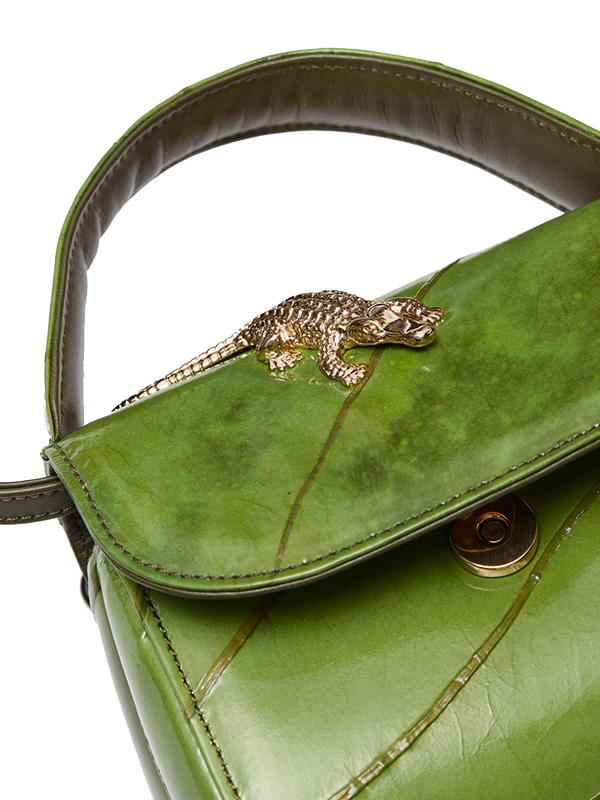 For more information, log on to the brand's official website here.
Photos courtesy of Amélie Pichard