A mind-blowing collaboration is taking over. Gucci and Palace Skateboards are partnering up in creating something new and fresh in the contemporary scene. With Gucci's undeniable influence on youth culture merging with Palace's own back-catalogue, this collaboration awakens the two houses' ethos that develop the inspiration behind this highly anticipated drop.  A collection that focuses on the streets –  where fashion comes alive. The Palace Gucci collection explores convergence, obsessions and meanings that fuse the two brands in a single aesthetic expression.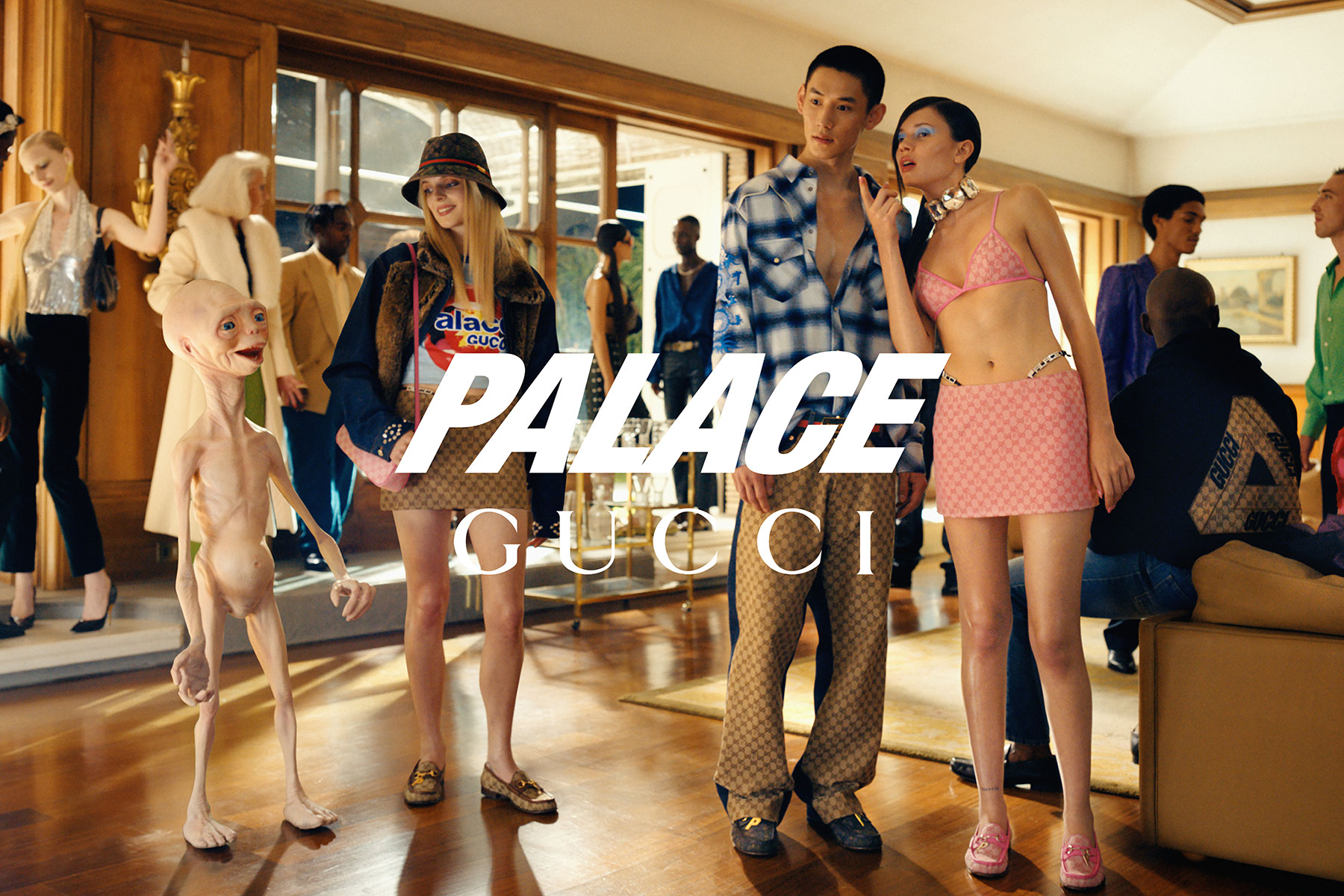 In the realm of Palace Gucci, different universes combine. Here, hidden easter eggs await to be found and unpredictable appearances enable the discovery of our own extraordinary affinities. Elements of the streets are fused together to create pieces that mirror the multifaceted identity of modern street culture. This collection includes accessories and clothing for all genders including Palace's debut women's ready-to-wear designs.
The Palace Gucci logo merges the aesthetic languages of the two brands into one. The logo is a fusion of the double-G of Gucci with Palace's Tri-Ferg. It is a symbolic representation of belonging and being a part of a newfound community.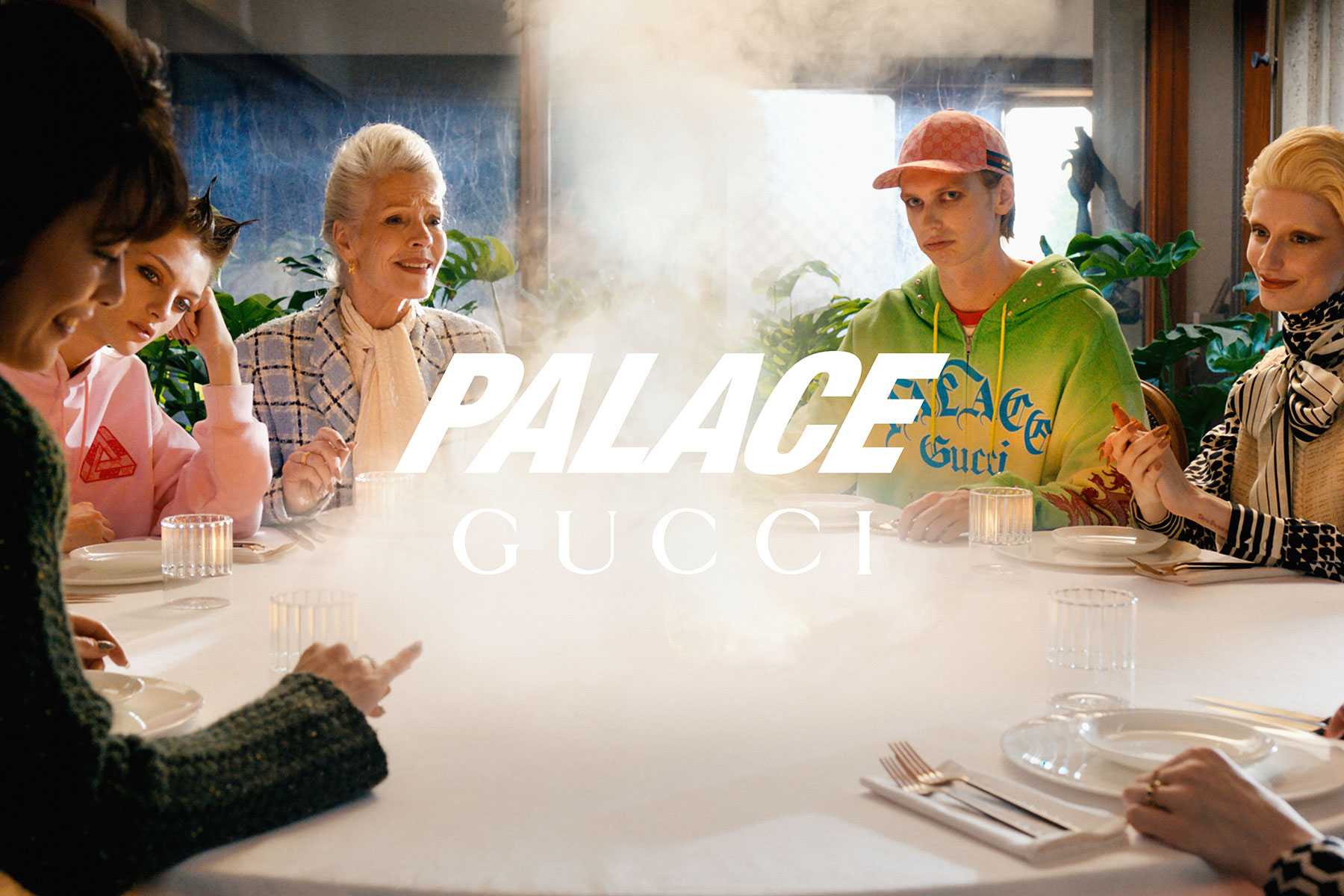 The Gucci Horsebit loafer is reimagined with a dancing Palace 'P' charm on top of  Gucci's iconic monogram canvas – literally the overlapping of two identities.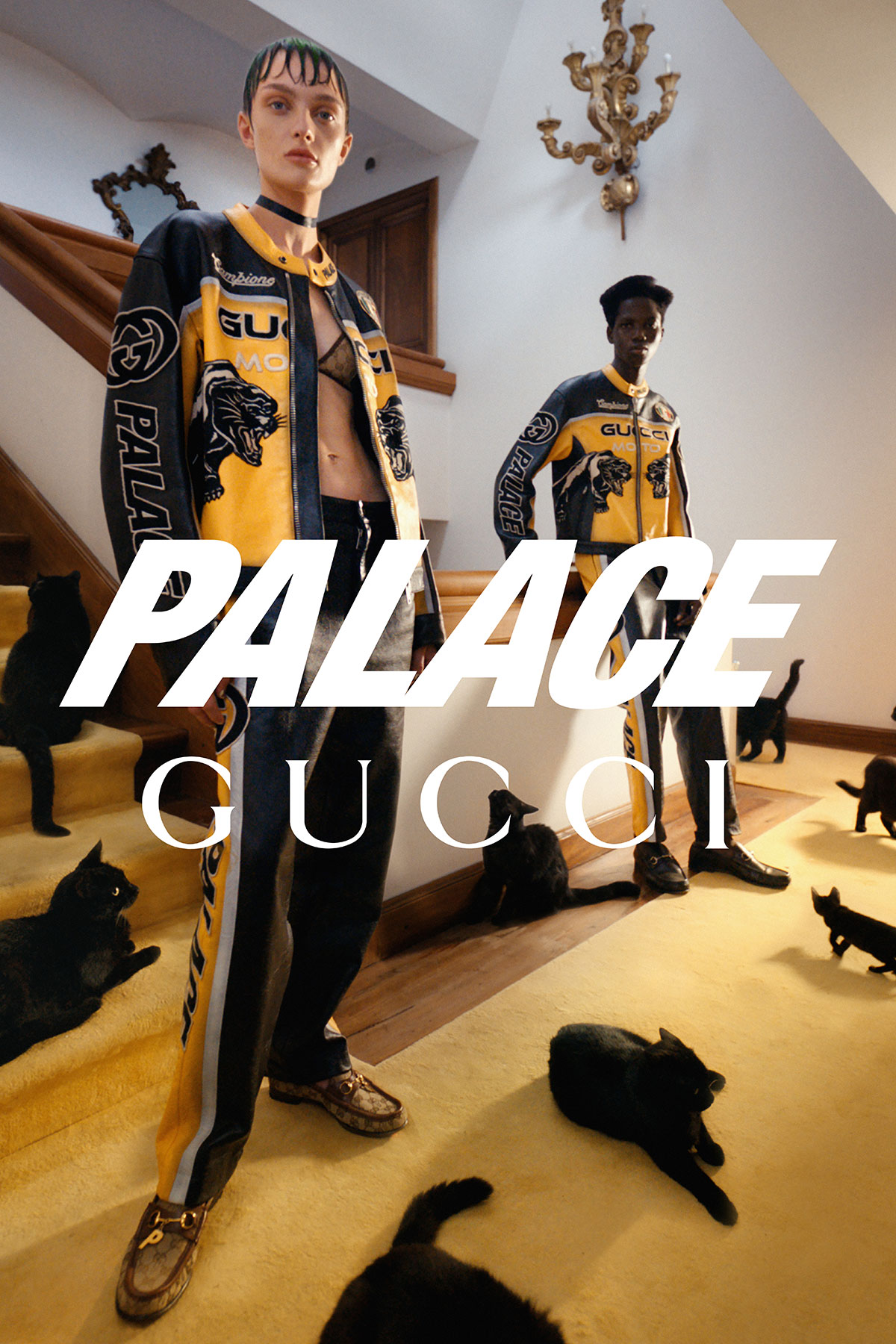 We see Gucci duffels being reshaped with the pyramidal form of the Tri-Ferg. Featuring its monogram being coloured in either bubblegum pink, camouflage or baby blue. Expect coveted high-end streetwear such as a shearling jacket,  a two-piece motorbike suit as well as unexpected collectables.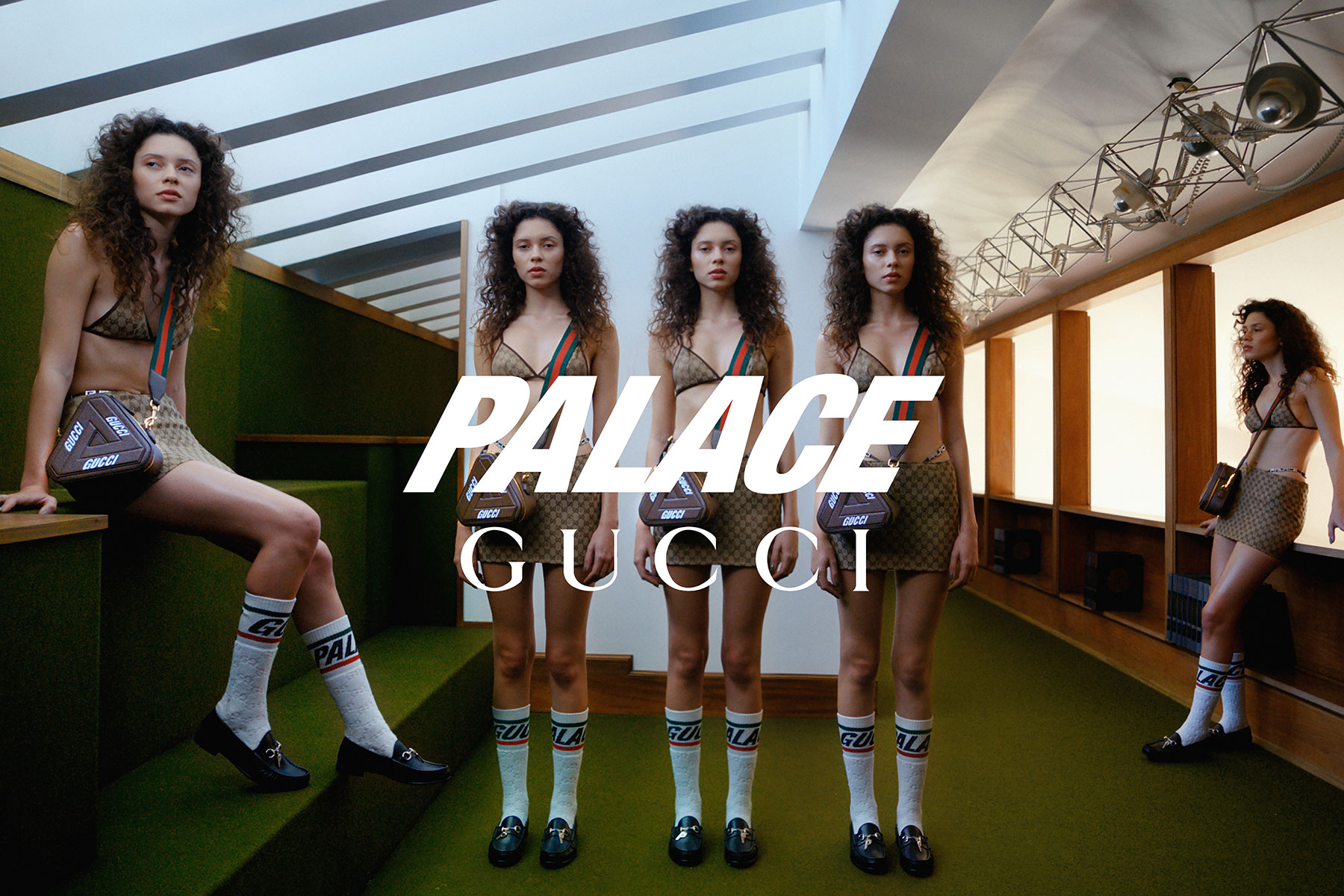 In addition, Gucci, Palace and Moto Guzzi are revving up a stylish collection of motorcycles. On the tanks, these limited-edition rides are dressed in Palace's classic woodland camo and upholstered in GG embossed leather. The signature prints combine on the side panniers, camo cross-hatched with the Palace Gucci collaborative monogram. A retro-infused model revamped for today. As a nod to the Vault, a Palace Gucci safe is proposed and stylised in the Palace Gucci monogram, produced by Conforti. There will only be ten of these limited-edition bikes made available worldwide.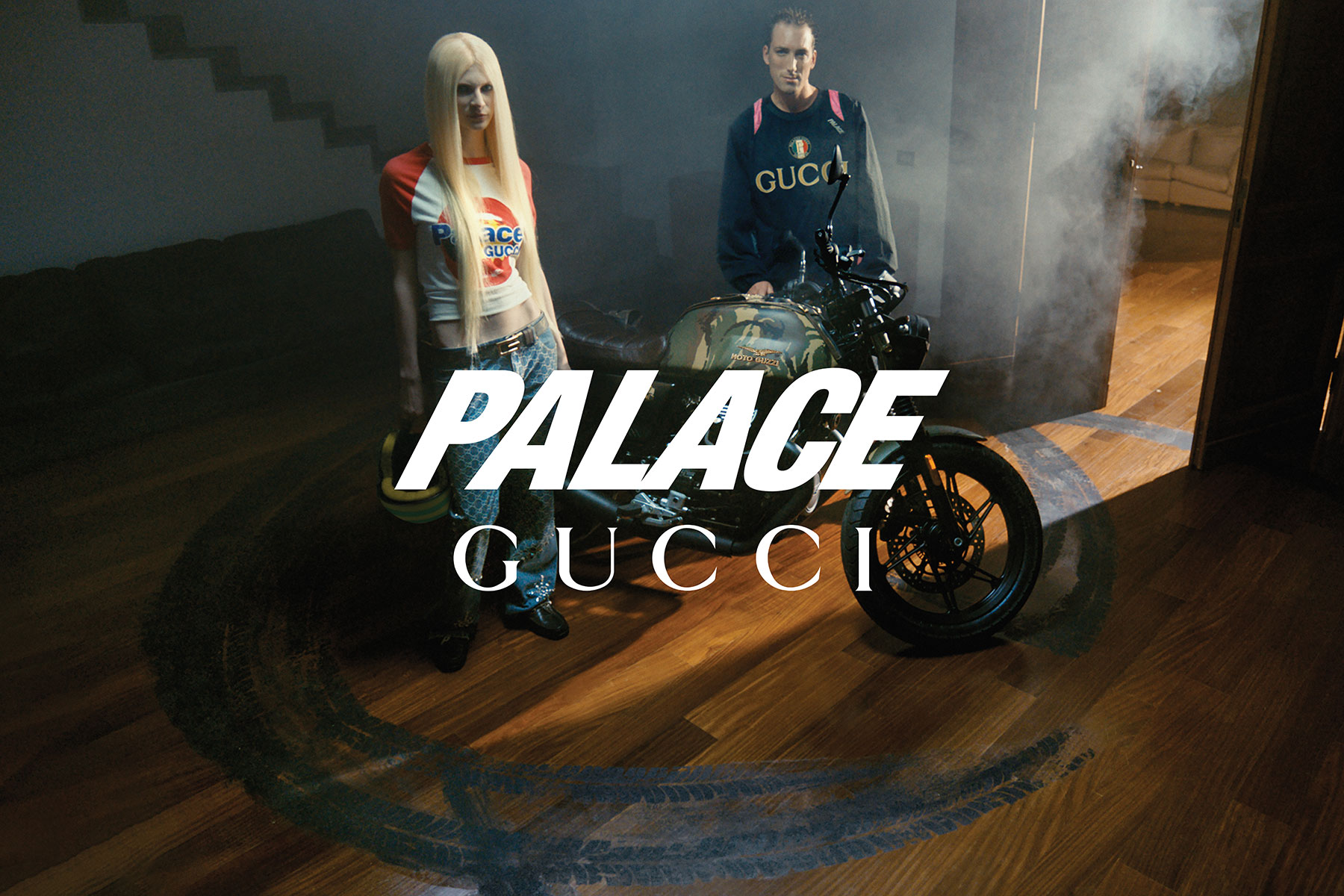 The collection will be retailed online exclusively through Gucci Vault from 21st October.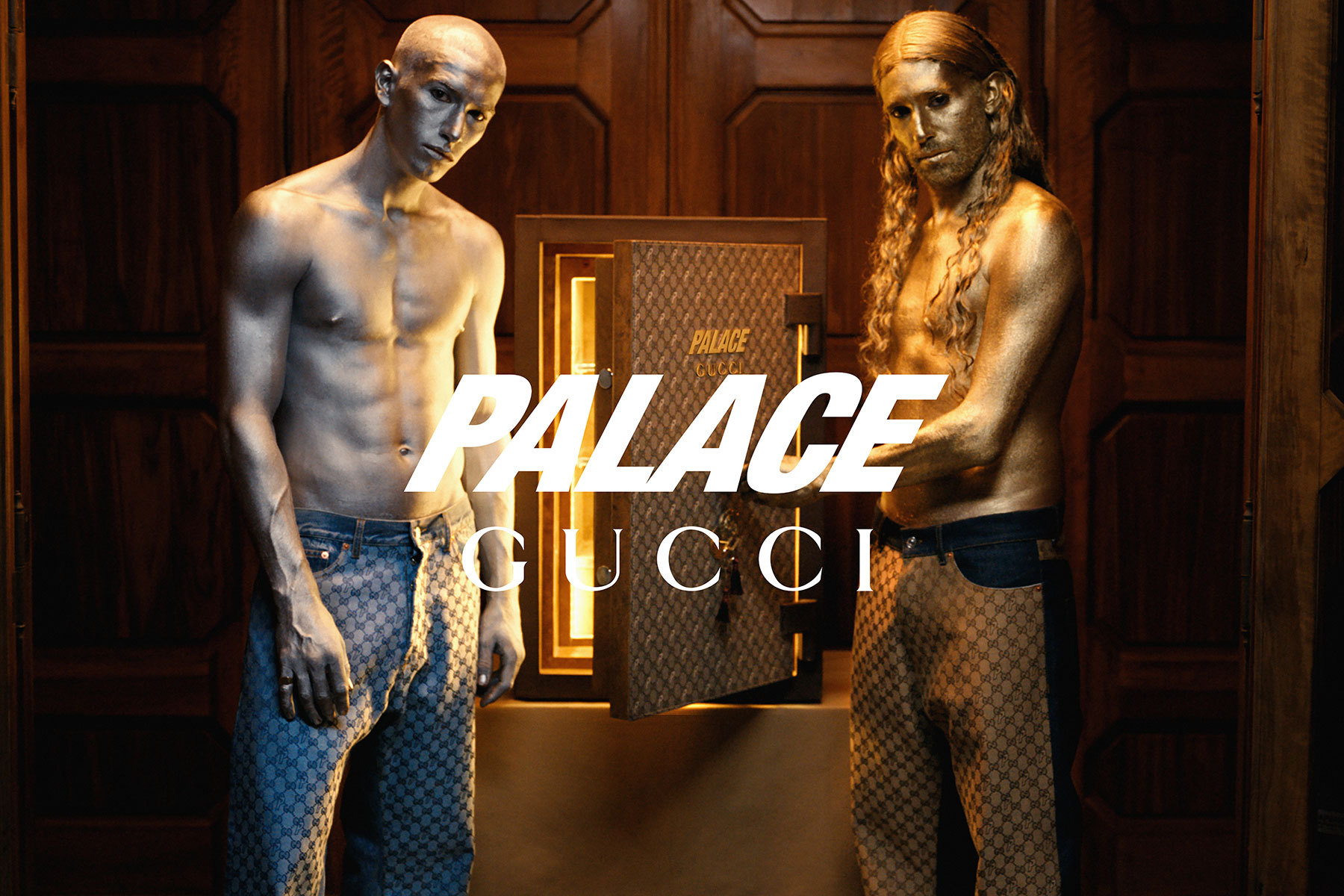 The Vault will also be taken offline and brought to the real world. Look out for pop-up stores in Paris, Milan, Tokyo, Osaka and Bangkok. Palace stores will also be taken over in London, New York, Los Angeles and Tokyo. Experience reflections of a diverse ambience within the Vault. One that draws from the past and discourses the future. All this echoes a sense of contemporary giving a form to the unthinkable – a collection that extends beyond the fabrics.
For more information, click here.