Its quiet, lofty charm is held together by a theme that's as easy on the eyes as it is the palate.
Bare, golden accents add an old-timey warmth to green marble walls...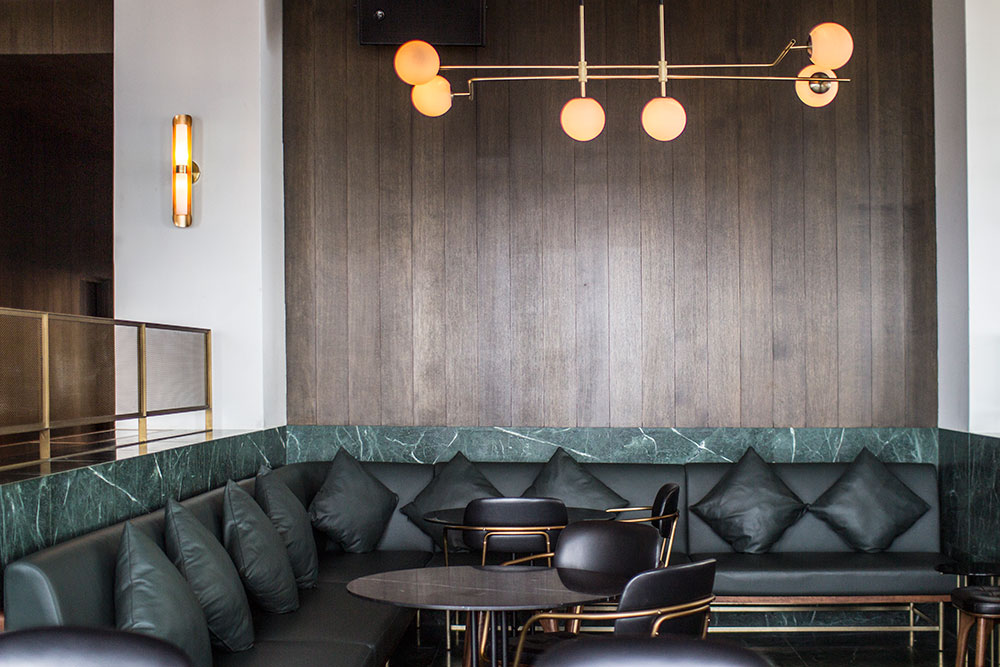 ...while furniture is reserved to plush black leather and tan wood.
(swipe left)
You may well have heard of Pacific Standard Bar by now; perhaps even walked the wooden floor to its corner in the 41st floor of Alila Bangsar.
If so, you are no stranger to the vintage Hollywood vibe of both its style and substance.
Sunset is the perfect time to take in the view from up here, as Anandha Ruben or one of his bartenders fixes your drink of choice. Whether it's an after-work pick-me-up or date night, or even drinks after dinner at Entier next door, the quiet charm of Pacific Standard Bar will have you sipping with a smile.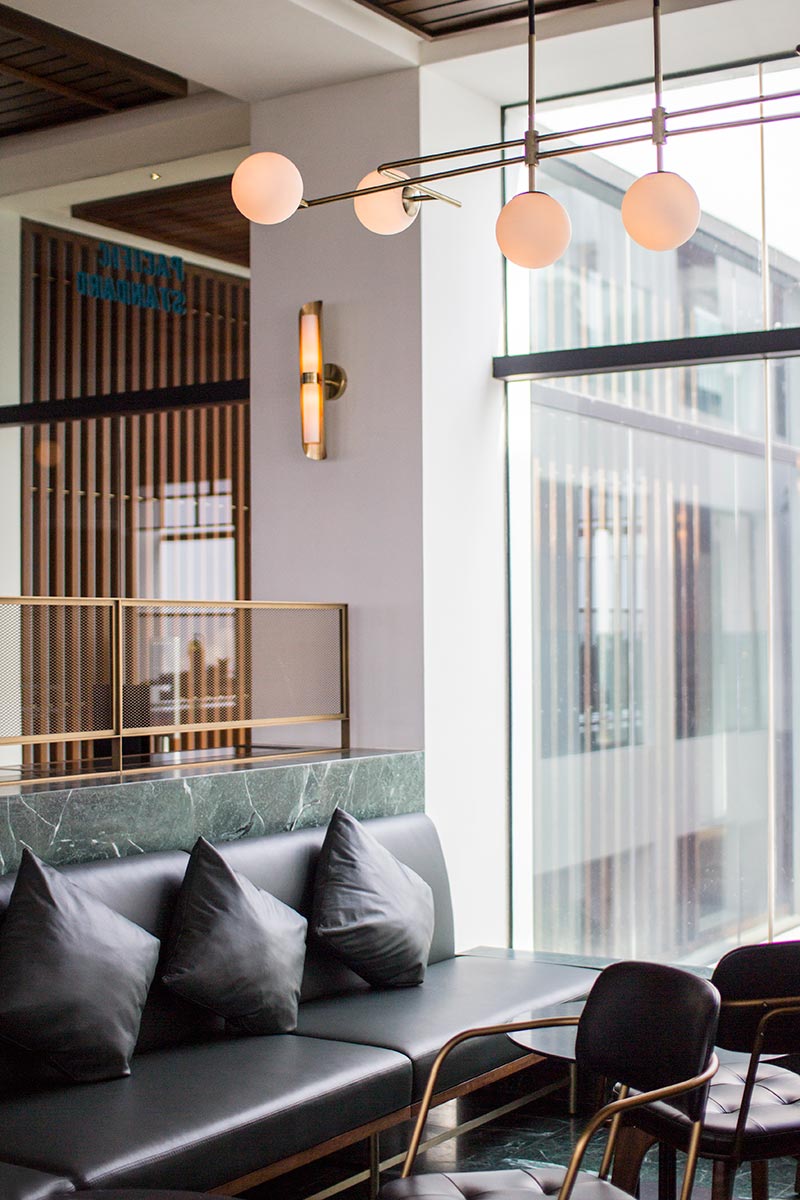 That's mainly because of all the things to love – intimate feel, gorgeous view, attentive service – drinks still take the top spot. At RM 45 each, familiar cocktails are given the PS spin. If you're going alcohol-free, each of the four segments also offer mocktail alternatives at RM 20.
We appreciate when a theme is carried all the way through, which is surely the case in this revival of 50's California. You'll hear period-specific music and leaf through menus covered with swatches of a palm-tree skyline.
Morgan's Mule

Named after the owner of the bar that introduced the Moscow Mule, this concoction of vodka and ginger beer is elevated by a 24-hour house infusion of peppers and herbs in Stolichnaya vodka.
Its simple presentation holds a herbaceous punch of spice that hits your throat first, topped off with a tinge of lime. Here is thirst-quenching highball that may well uncover a newfound love for ginger beer, or vodka cocktails. Considering the latter, it's an easy drink.
Sunset Swizzle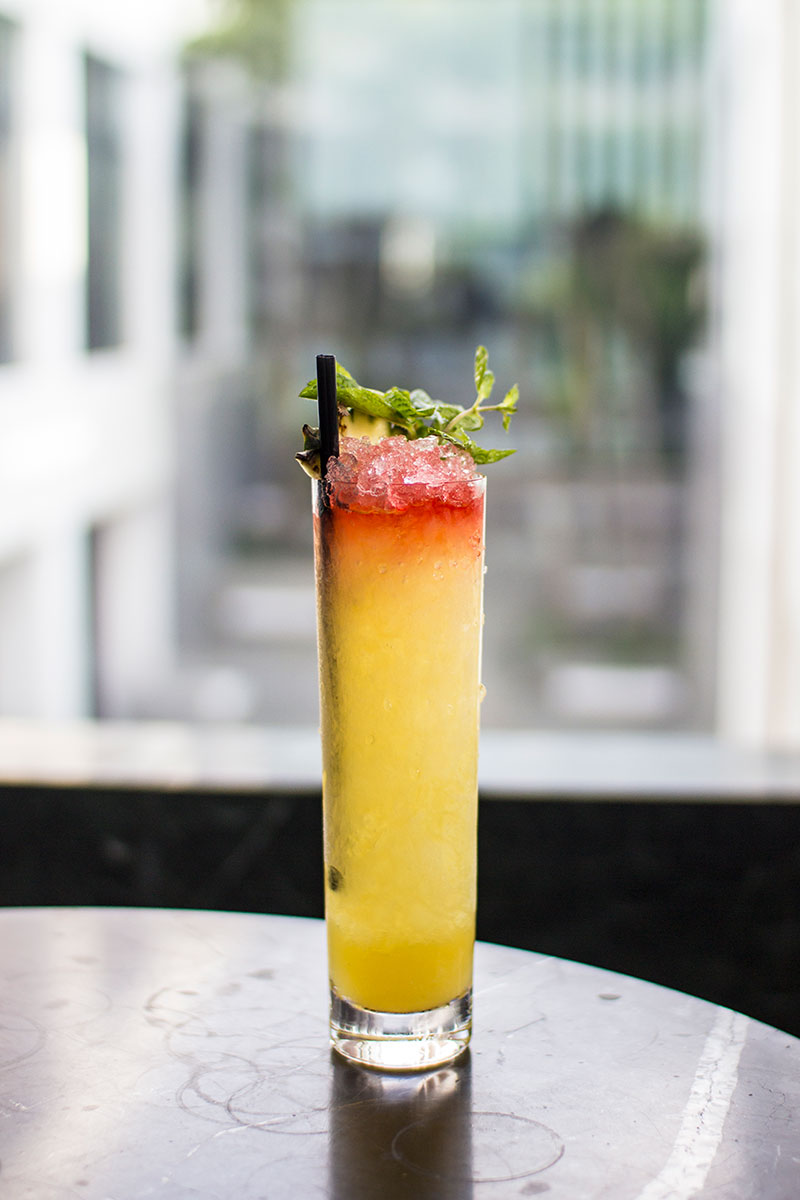 Our next sample comes off the Trip the Light Fantastic section – fun and whimsical, with a throwback to a Prohibition staple. The swizzle stick makes a little show of preparation, mixing up pineapple rum with green chartreuse, basil cordial, fresh lime, pineapple, and a sprig of mint. A tall, tropical glass, finished with a dash of Peychaud's bitters for a look that fits its name.
Old Fruit Fashioned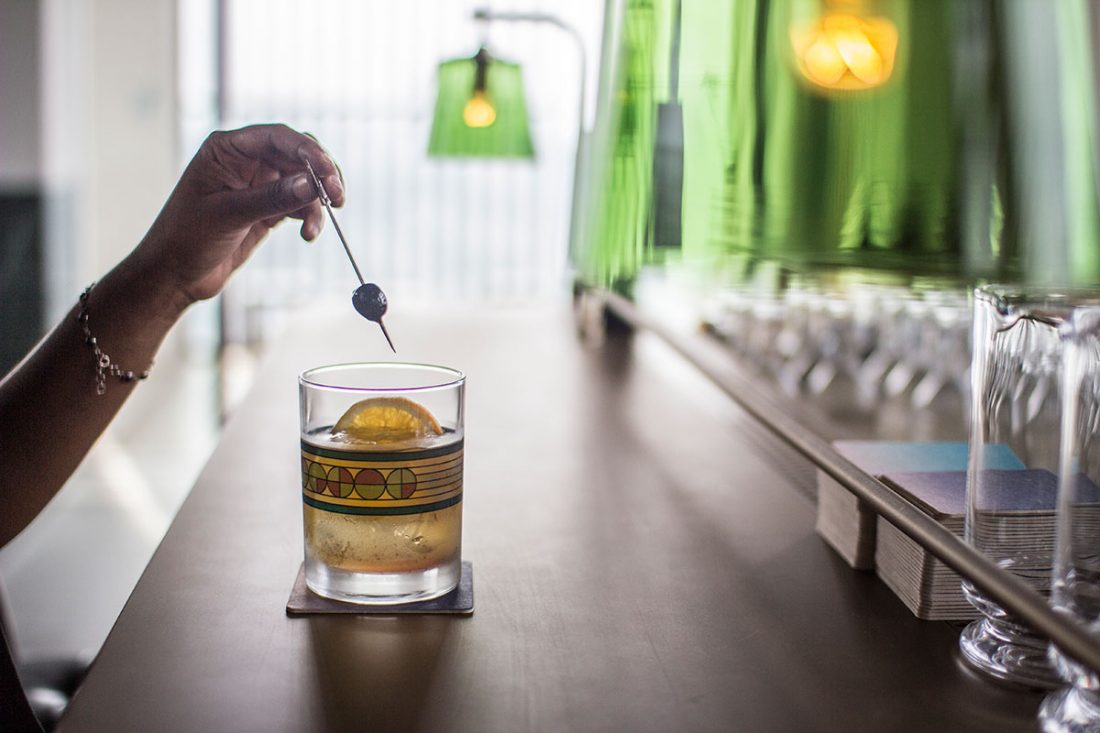 If RM 45 per cocktail seems a little steep, you'll gain better perspective once you land at L.A. Noir, where the darker, stronger, older spirits reside. Each drink is made to last, and leave an impact. You can trust the whisky-cognac mix in the Old Fruit Fashioned to do the trick on both counts.
Fortified with The Peat Monster scotch and brown sugar, this version of the Old Fashioned may take you by surprise with its strong smokiness. Luckily, this is one of those drinks that grows on you. Beneath the peaty facade are layers of depth, down to the liquor-soaked fruit we were more than happy to save till the end.
The final category caters to the Sweet Tooth, and could easily double as a dessert. Though there are also solid snacks, if you get the munchies.
Our final tip: drop by just around the time the sun is replaced by warm lights and candles. It's truly a treat to witness such a shift in ambiance, almost transporting you to another time and place.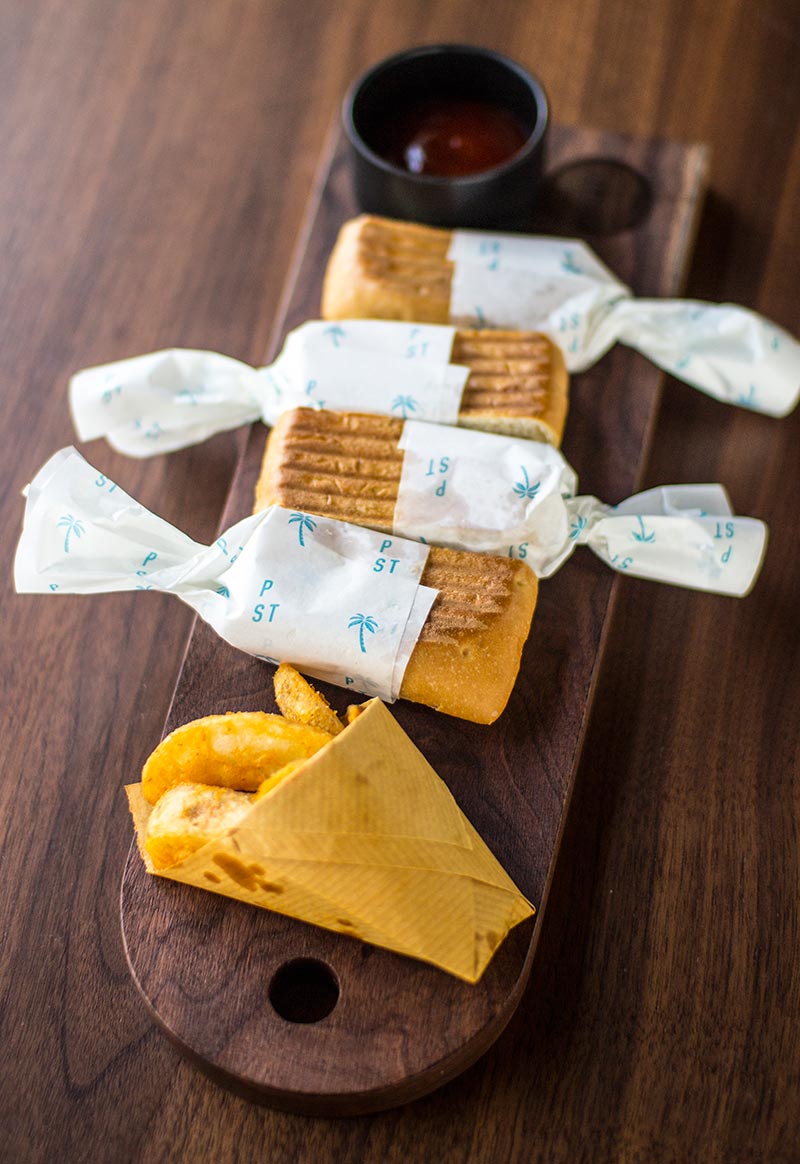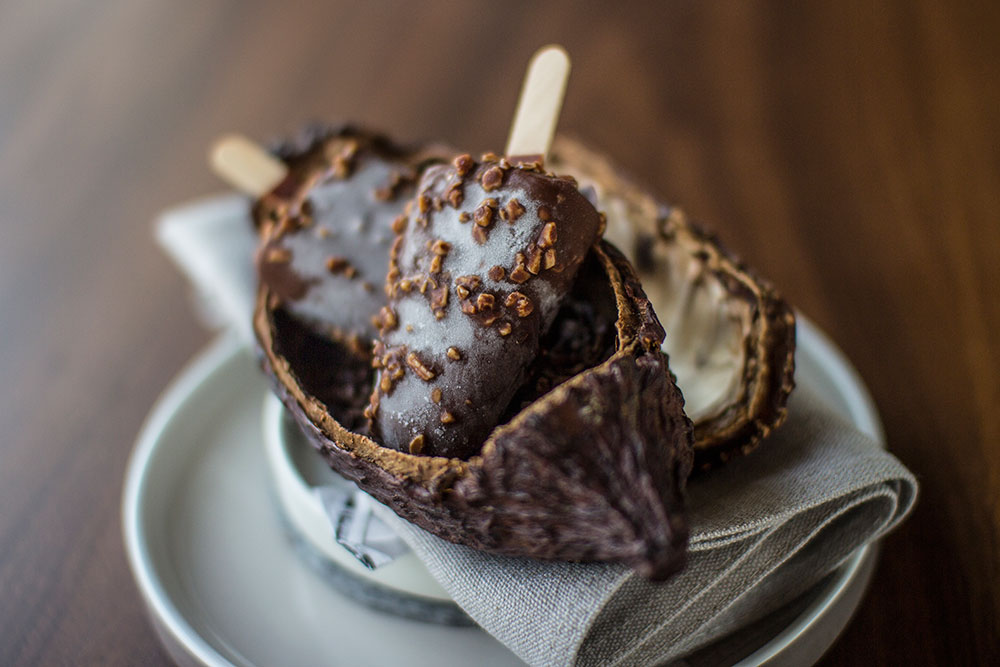 As with all Platform Hospitality locations, monthly promotions ensure everything's kept relevant and fresh. Keep up with Pacific Standard Bar on Facebook and Instagram.
Address: Level 41 at Alila Bangsar, 58, Jalan Ang Seng, Brickfields, 50470 Kuala Lumpur, Wilayah Persekutuan Kuala Lumpur
Opening hours: 5 pm – 1 am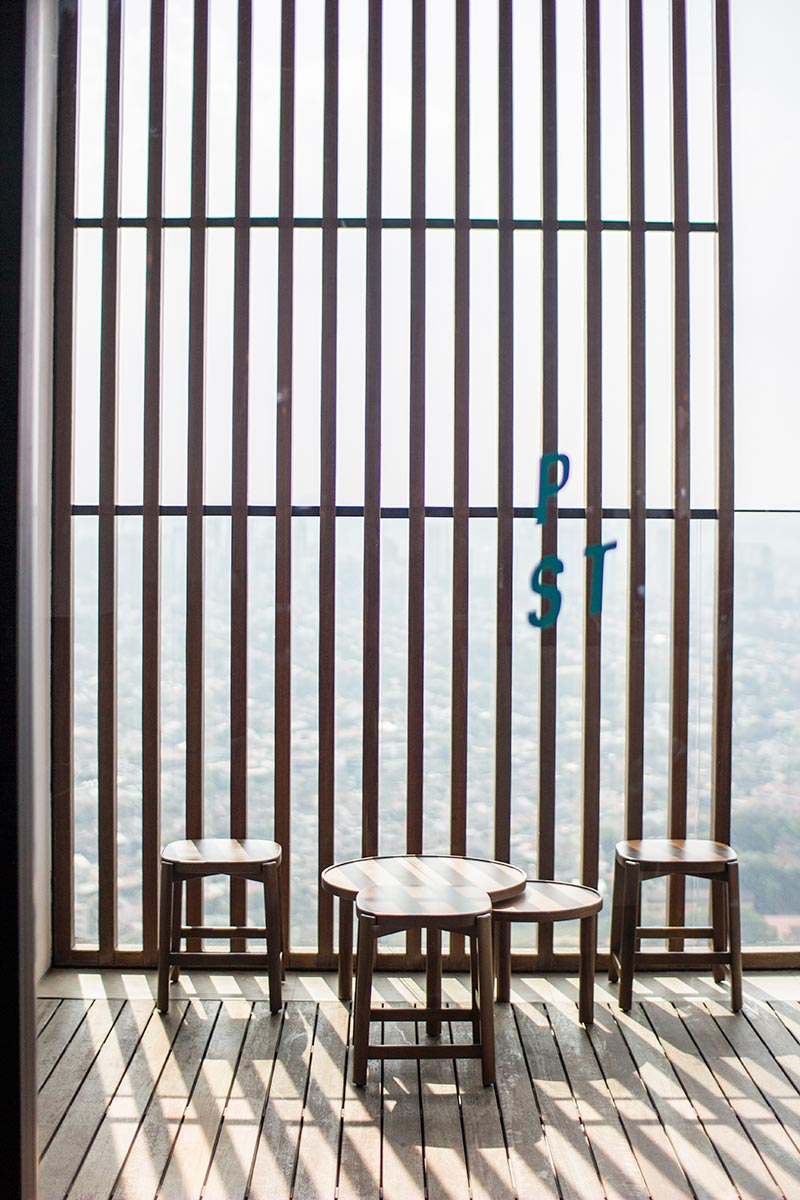 Photography: Gan Yew Chin