Louis Vuitton has created a new skiing-focused capsule collection just in time for winter. This full wardrobe, which was created to be both fashionable and functional, brings the Maison's sense of adventure to alpine locations where snowy days and nights are spent both inside and out. From puffer jackets and monogram fleece to the return of ski goggles, here are our favourite picks from the LV Ski Collection. 
Monogram Accent Parka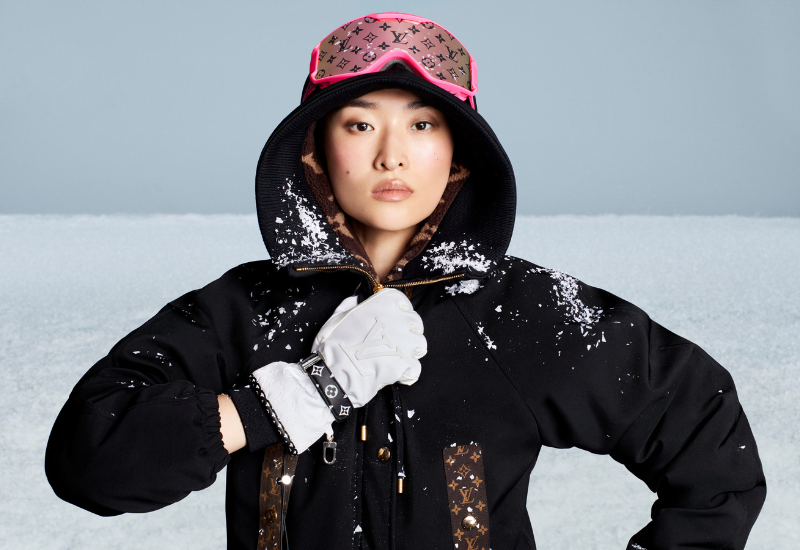 This classic ski jacket is given a modern twist alongside a monogrammed signature. It's designed with technical nylon that can withstand cold and snow for outdoor activities and everyday wear. To keep you extra warm, the parka is built with a fleece-lined hood, a high neck, and elasticized cuffs. 
LV Snow Mask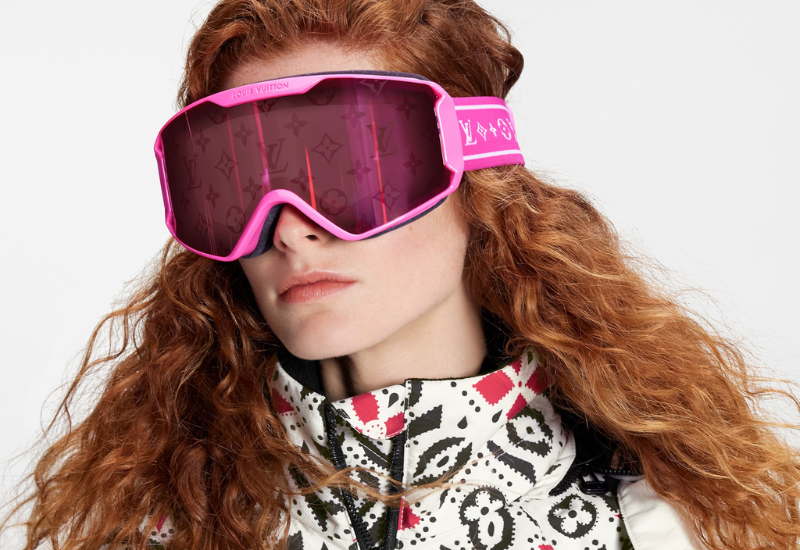 The Louis Vuitton snow mask, which debuted in 2021, has returned this year in three brand-new metallic colourways: blue, silver, and fuchsia pink. Each mask features two lenses, one of which is a low-visibility version of the iconic Monogram design seen in the original. Not only does it repel water and prevent fogging but also prevents scratches and UV rays.
Ruby Flat Ranger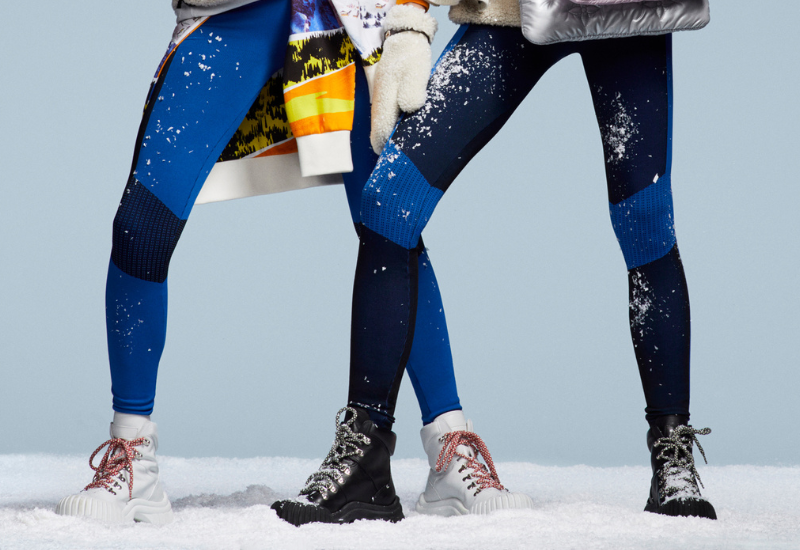 In order to make the most of your time outside, LV Ski offers Ruby winter boots in three different, eye-catching designs. The flat ranger is a hefty boot in icy white calf leather with rough laces and the LV Flocon emblem. Black calfskin leather boots are taller and warmer than other options while yet being quite light.
LV Headline Scarf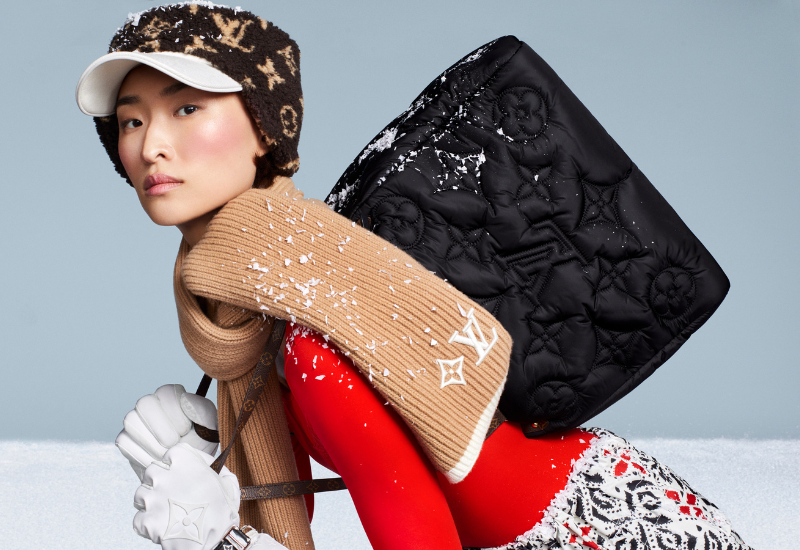 The LV Headline scarf, with its sumptuously plush fabric and careful detailing, is a testament to the House's skill. Embroidered in opposing corners with contrasting edges is the Monogram Flowers logo. This 100% pure wool scarf is a great addition to any winter wardrobe.
Monogram Accent Ski Bib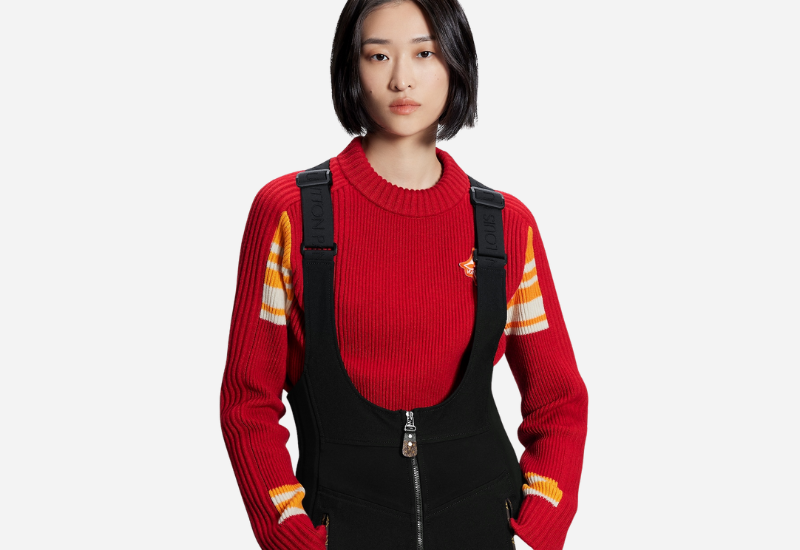 This ski bib is made from stretch gabardine that is both warm and resistant, and it skims the body for a sleek appearance. The utility is amplified by the elasticized suspenders and the many zippers, and the unmistakable House touch is rounded out with the Monogram details.
Shop the new LV Ski Collection at Louis Vuitton.
Photos by Louis Vuitton.