Harry Winston was a shining star.
Besides the winners and nominees, the spotlight of every awards ceremony is often on what celebrities wore on the red carpet. The 90th Academy Awards, or more fondly known as Oscars 2018, is no different. This year, however, it was the sparkles and bling that really stole our attention – and we're not talking about the Beauty and the Beast themed Swarovski set (though that deserves a mention too).
From Salma Hayek's $4.2 million Harry Winston crystals to Jennifer Garner's $800,000 Piaget jewels, here are the most impressive jewellery worn on the Oscars 2018 red carpet.
Nicole Kidman – Harry Winston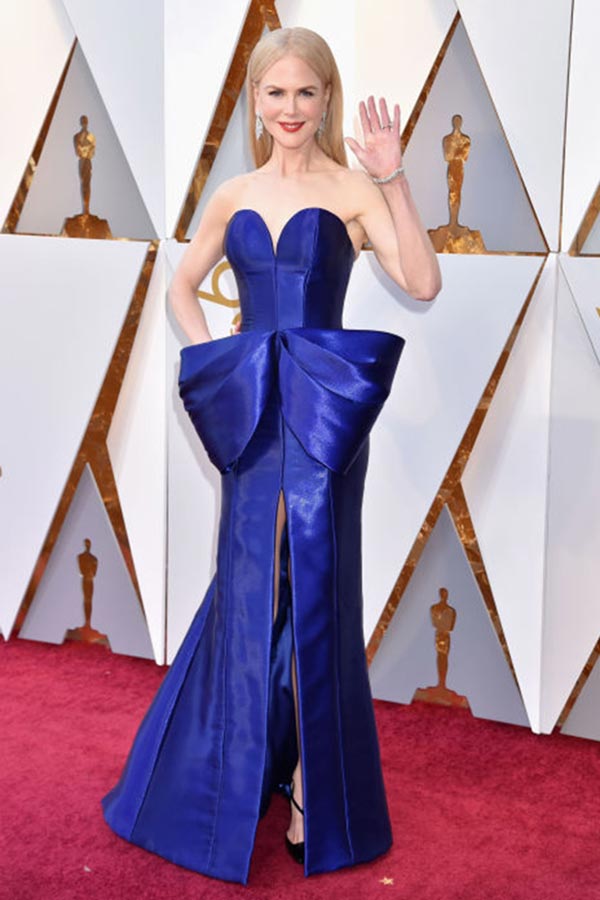 Nicole Kidman, whom many credited as best-dressed of the night, wore more than 80 carats of Harry Winston diamonds. Her complete set of jewellery includes a pair of Cluster Diamond Chandelier earrings weighing 23.52 carats, a Secret Cluster diamond and platinum bracelet weighing 37.62 carats, a Tulip Diamond Bracelet, a Round Brilliant Diamond Cluster ring and an Oval-Shaped Diamond Rock band.
Salma Hayek – Harry Winston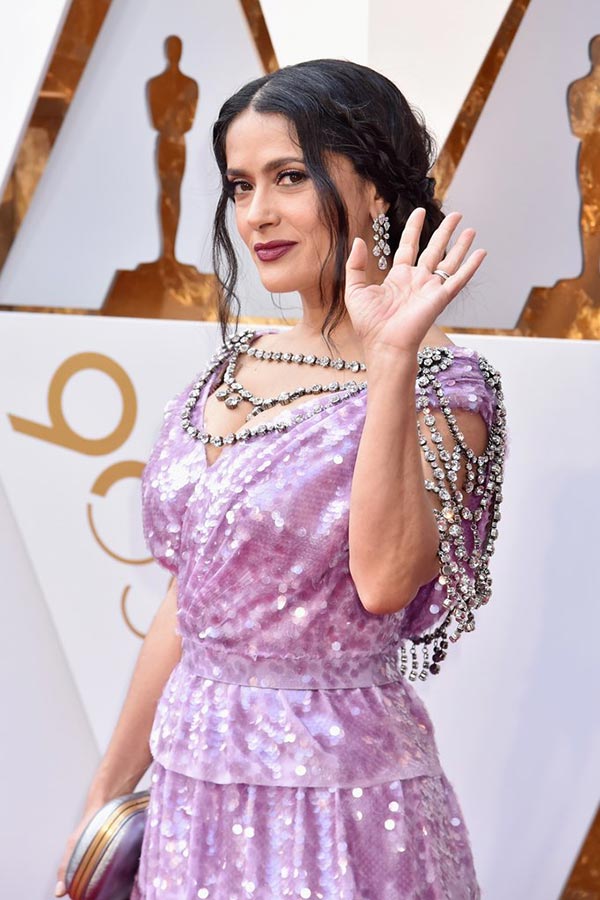 Salma Hayek's purple gemstone-embellished Gucci gown was enough to turn heads on the red carpet, but that didn't stop her from wearing another $4.2 million worth of Harry Winston diamonds. This includes a pair of platinum diamond earrings weighing 27.5 carats and an oval diamond ring weighing 11.66 carats.
Dame Helen Mirren – Harry Winston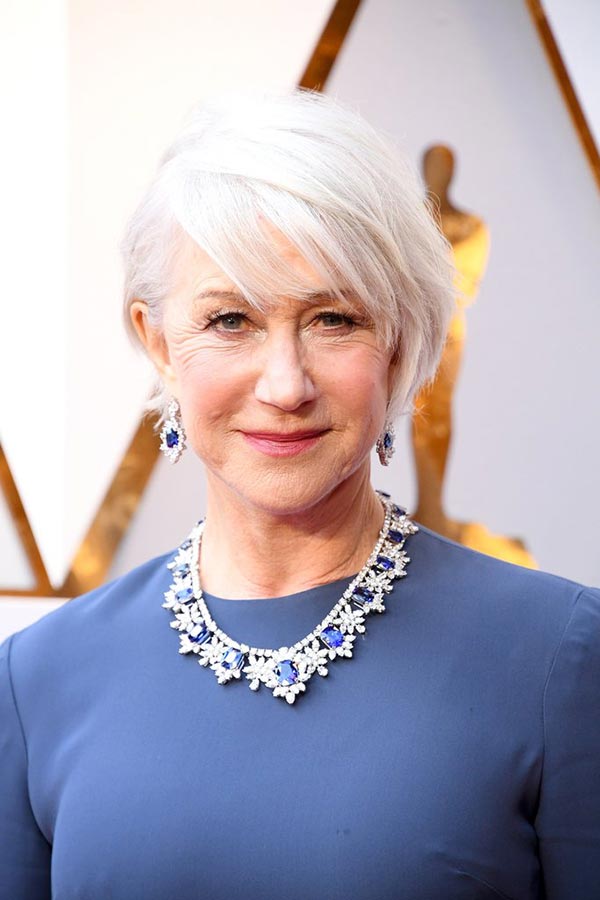 Harry Winston shines again, this time on Dame Helen Mirren, who wore $3.8 million worth of the brand's Sapphire and diamond jewelry. The cushion-cut sapphire and diamond necklace she wore weighed 115.27 carats, while the sapphire and diamond earrings weighed another 25.22 carats.
Zendaya – Bulgari
The Greatest Showman actress Zendaya opted for Bulgari, wearing the brand's art deco earrings in platinum and diamond, three platinum bracelets and two diamond rings.
Lindsey Vonn – Bulgari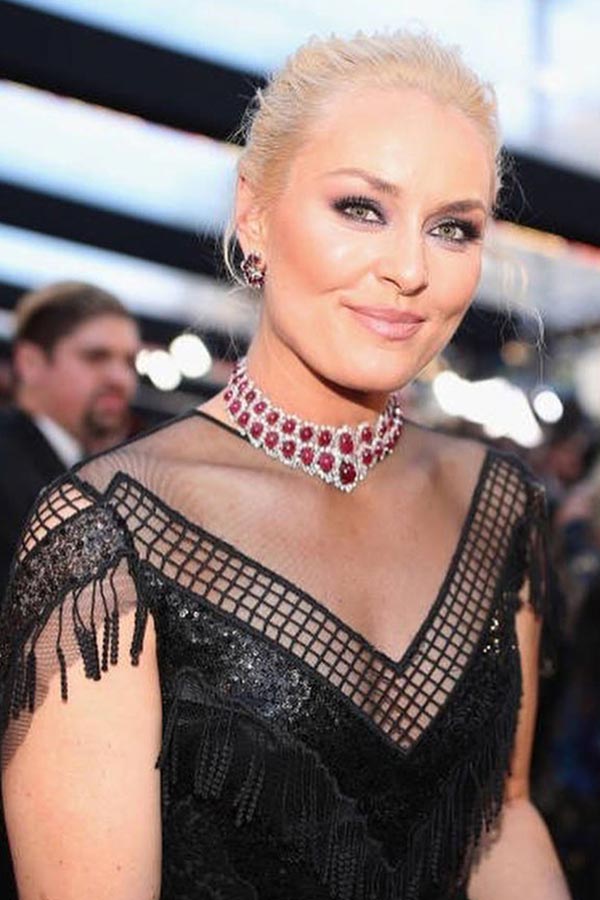 Olympic gold medallist Lindsey Vonn paired her gorgeous black number with vintage Bulgari pieces. She wore a statement necklace set with platinum, gold, rubies and diamonds (circa 1969) and matching pendant earrings with rubies and diamonds (circa 1955), as well as a platinum and diamond bracelet.
See also: 12 most stylish sportspeople off the courts
Ashley Judd – Bulgari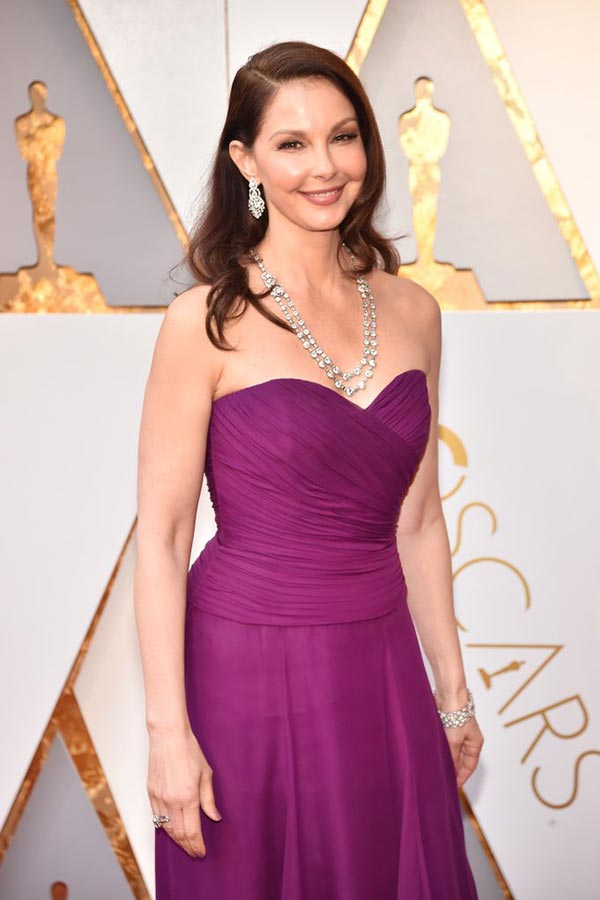 Also making an impression in vintage Bulgari is actress and vocal supporter of #TimesUp and #MeToo, Ashley Judd, wearing a white gold, platinum and diamond necklace and bracelet suite from the '30s.
Gal Gadot – Tiffany & Co.
Gal Gadot debuted a never-before-seen Tiffany Blue Ice Necklace and Blue Ice choker from the 2018 Tiffany Blue Book Collection. The high jewellery piece features 17 aquamarine stones totalling 61 carats and more than 100 diamonds.
Jennifer Garner – Piaget
Jennifer Garner's eye-catching blue Atelier Versace dress was paired with equally captivating Piaget jewels from the new Sunny Side of Life collection. Her 18-carat white gold earrings set with diamonds and blue sapphires alone cost approximately $605,000, while her two additional Piaget rings are priced at approximately $193,000 and $30,000 apiece.
Images: Courtesy of Oscars/Getty Images