Going for gold.

With our eyes glued to our Mac screens, a Chardonnay in one hand (yes, at 9.30 am on a Monday), this year's Academy Awards saw our minds drifting to place ourselves beside Justin Timberlake. Sorry, Jessica, mind sharing the limelight (and your man) a little?
Which brings us to the amazing gowns this year: Gold was a clear crowd favourite and, as luck would have, ours too.
From Janelle Monáe's beaded work of Elie Saab art to Moana's Auli'i Cravalho mermaid silhouette by Rubin Singer, the golden numbers stood our strong and shiny. Also giving the Oscar trophy itself a good run for its money were Emma Stone's tassel-hemmed number, Dakota Johnson's satin gown looked like it could easily belong on a goddess and Nicole Kidman's pale gold Armani Privé dress that blended perfectly against her skintone.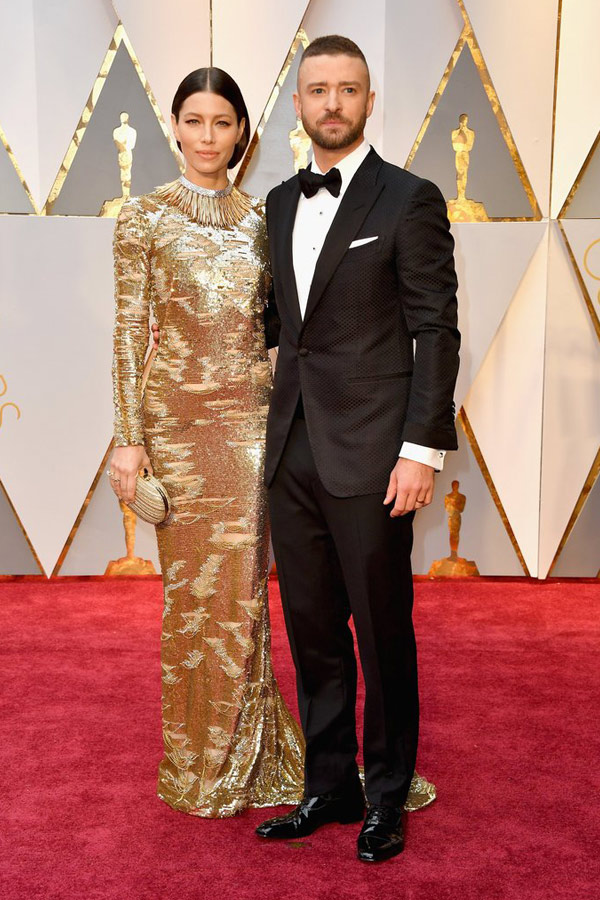 Jessica Biel wearing Kaufmanfranco and Justin Timberlake wearing Tom Ford.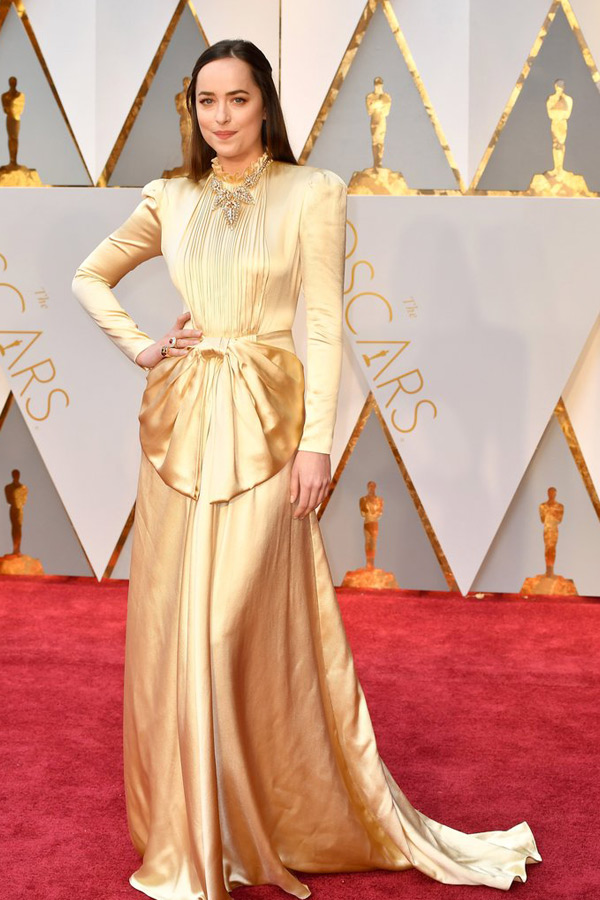 Dakota Johnson wearing Gucci.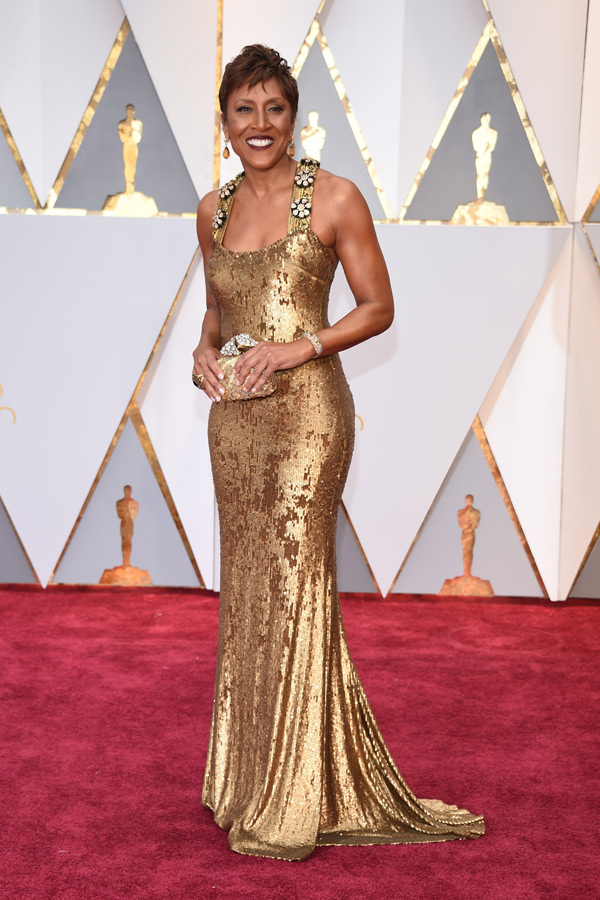 Robin Roberts
Halle Berry wearing Versace.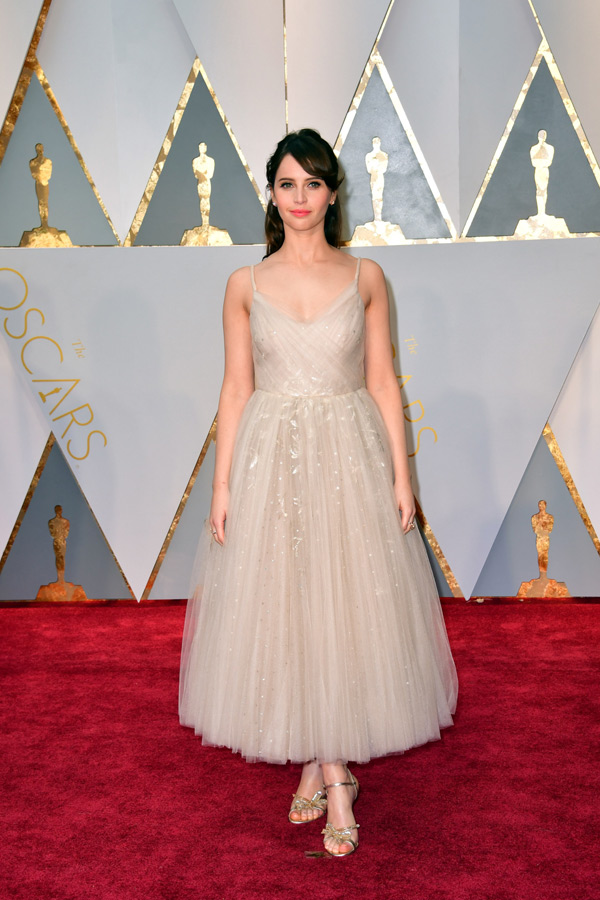 Felicity Jones wearing Dior.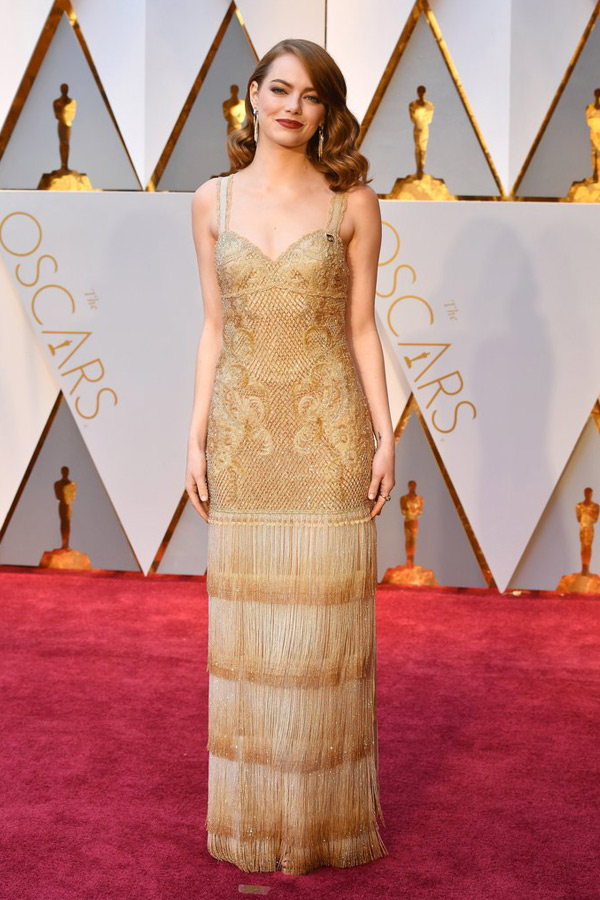 Emma Stone wearing Givenchy.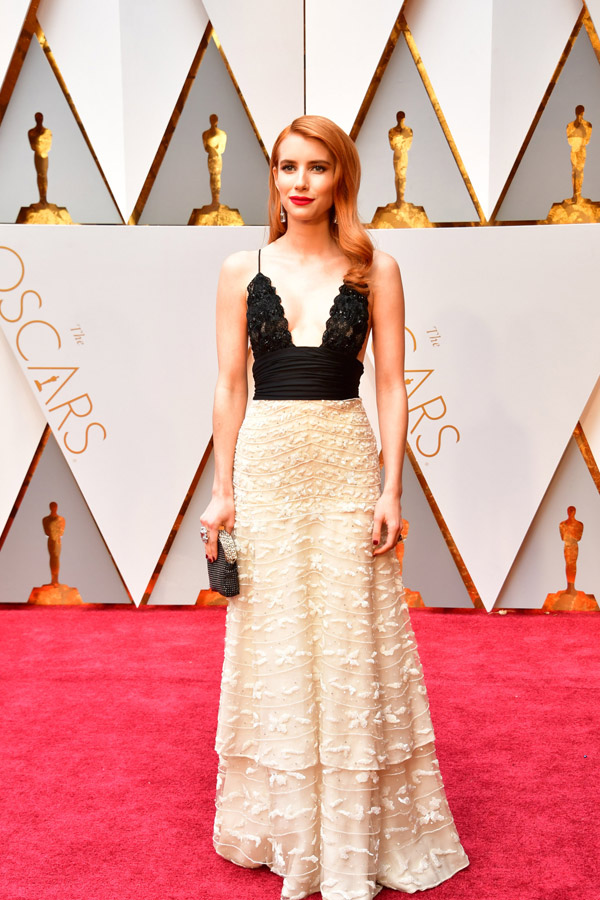 Emma Roberts wearing Armani Privé.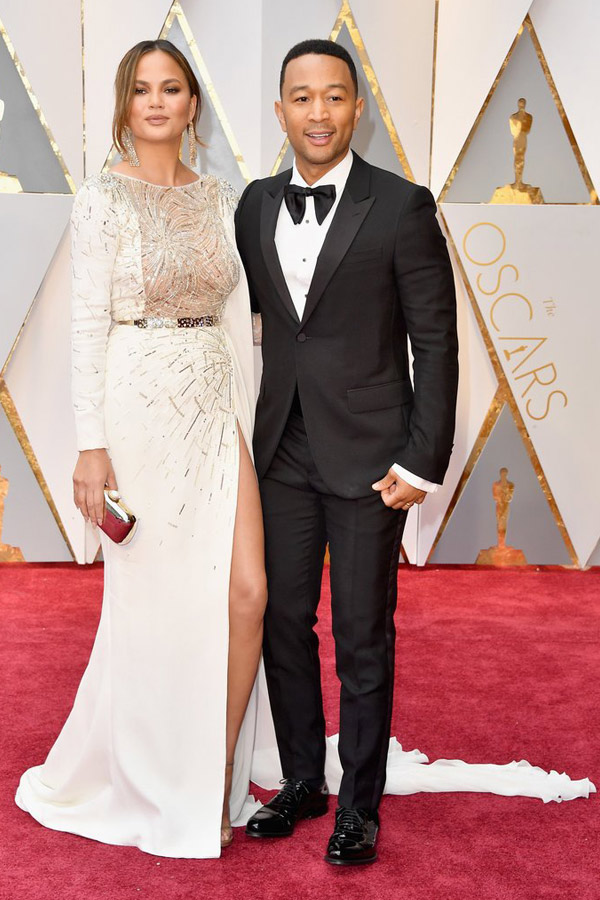 Chrissy Teigen wearing Zuhair Murad and John Legend wearing Gucci.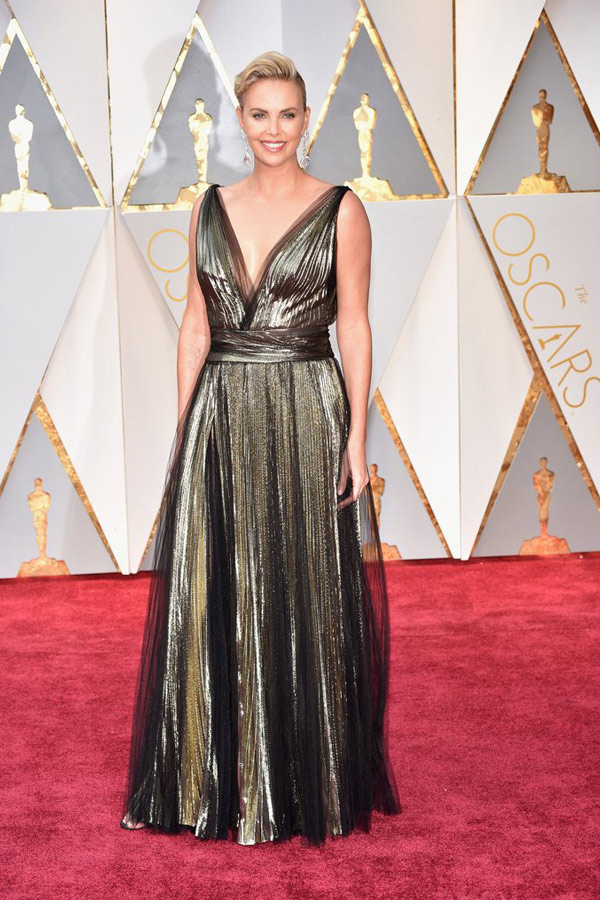 Charlize Theron wearing Christian Dior.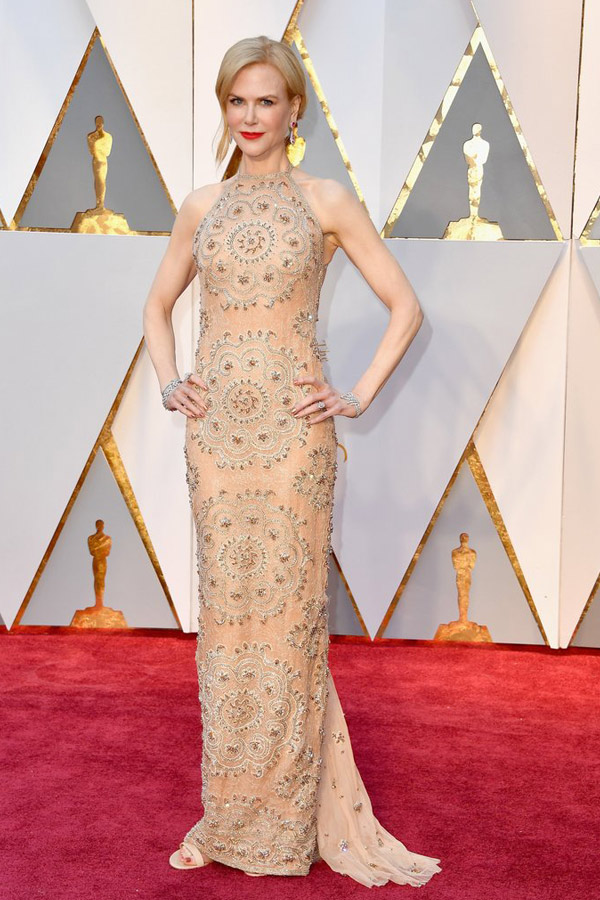 Nicole Kidman wearing Armani Privé.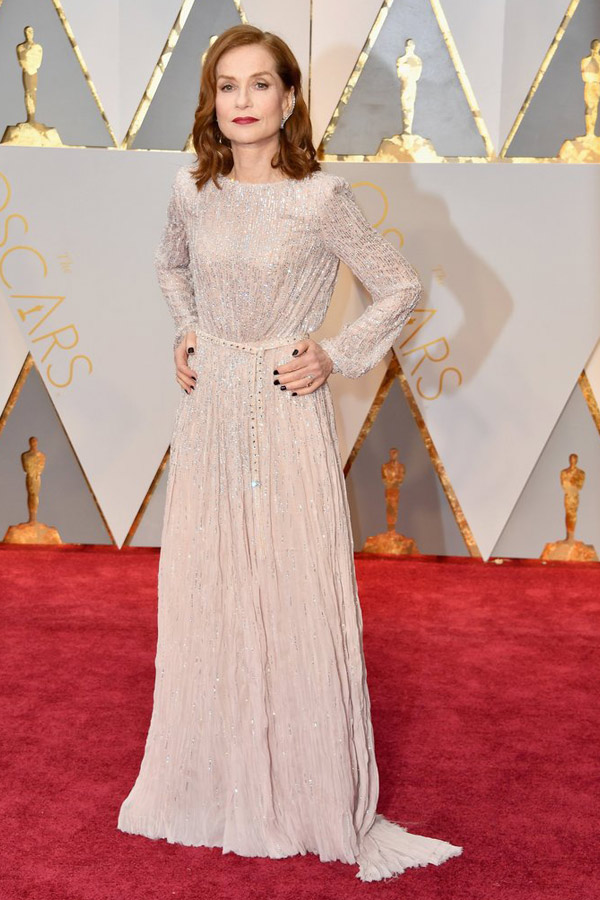 Isabelle Huppert wearing Armani Privé.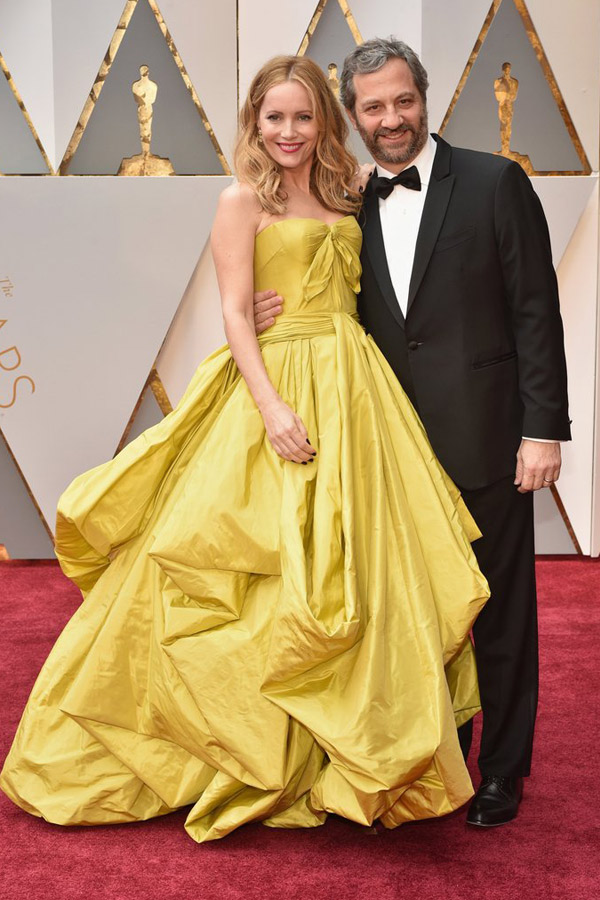 Leslie Mann wearing Zac Posen and Judd Apatow.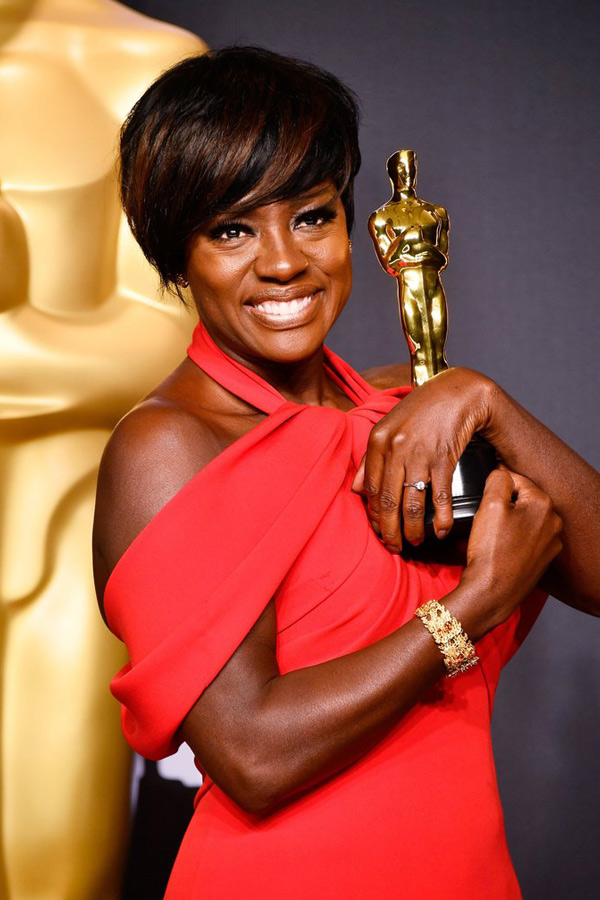 But of course, the golden lady of the hour is non-other than Viola Davis, who is now the first black woman to win an Oscar.
Images: oscar.go.com and Tpgvip