Having raised over CHF 40 million so far, Only Watch initiative returns for its eight edition this November with 50 outstanding lots.
We love a good cause, and we love Swiss watches. But we'd never have guessed how they'd combine to create quite the recipe for change.
In case you haven't heard of it, the Only Watch initiative is a charity watch auction held every two years in Geneva. It started back in 2005 under the patronage of HSH Prince Albert II of Monaco, and it has a specific cause: to raise funds to find the cure for Duchenne muscular dystrophy.
Only Watch will return this November with 50 lots from 52 partners (two of which are collaborative pieces). The event kicks off at the Monaco Yacht Show on September 25, with a promotional tour of all the timepieces across 10 cities, including Dubai, New York, and Singapore. They arrive in Geneva early November, just in time for the auction. Christie's will act as the official auctioneer for the second time.
What is Duchenne muscular dystrophy?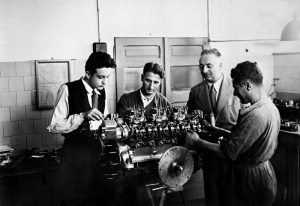 Duchenne muscular dystrophy (DMD) is a degenerative disease that affects 1 in 3,000 male births. It causes children to gradually lose motor functions, which often leads to poor quality of life and early death.
One historical figure known for battling this disease is Alfredo (Dino) Ferrari, the first son of Enzo Ferrari. His birth convinced Enzo to end his racing career, and focus on grooming his successor. Alfredo grew up to become an automotive engineer, but while working at Ferrari, began experiencing trouble moving and maintaining balance. He was diagnosed with DMD and died in 1956, while still working on an engine. Years later, Ferrari named the car fitted with this engine 'Dino'.
Many bright, young men like Dino have had their potential cut short at the fate of this disease. According to Only Watch founder and organizer Luc Pettavino, the dream is to develop a body of science strong enough to develop a cure (see research progress here). However, the road to clinical testing is still long and arduous. That's why the Only Watch initiative needs the support of industry leaders now, more than ever.
"With Only Watch, everyone creates beauty to do good, meaning in this case supporting the work of dozens of researchers around the world, financing studies, purchasing material, creating biotech companies in the chemistry and biology sector," said Pettavino in a statement.
Over 40 million Swiss Francs (CHF) have been raised across the 7 editions so far, with 99% of all proceeds going directly into research projects. The initiative will return for the eight time this year.
Here we've compiled five standout pieces created especially for Only Watch 2019. Which would your place top dollar on?
(swipe left for more)
Learn more about the Only Watch initiative on its official website.
Images: Respective brands