For a true sneakerhead, two things are certain: The first, is that creasing one's fresh pair of sneakers is practically a mortal sin; and second – there's no greater thrill than actually copping those highly sought-after special edition kicks that you thought you would never be able to procure.
It is this thrill that inspired the the birth of Singaporean online streetwear marketplace Novelship – the brainchild of longtime friends Richard Xia and Chris Xue. Founded in October 2018, Novelship started as a shared passion for exclusive collectibles, going from a bootstrapped startup to becoming a notable e-retail haven that connects sneaker and streetwear resellers to passionate collectors and fellow sneakerheads from all over Southeast Asia.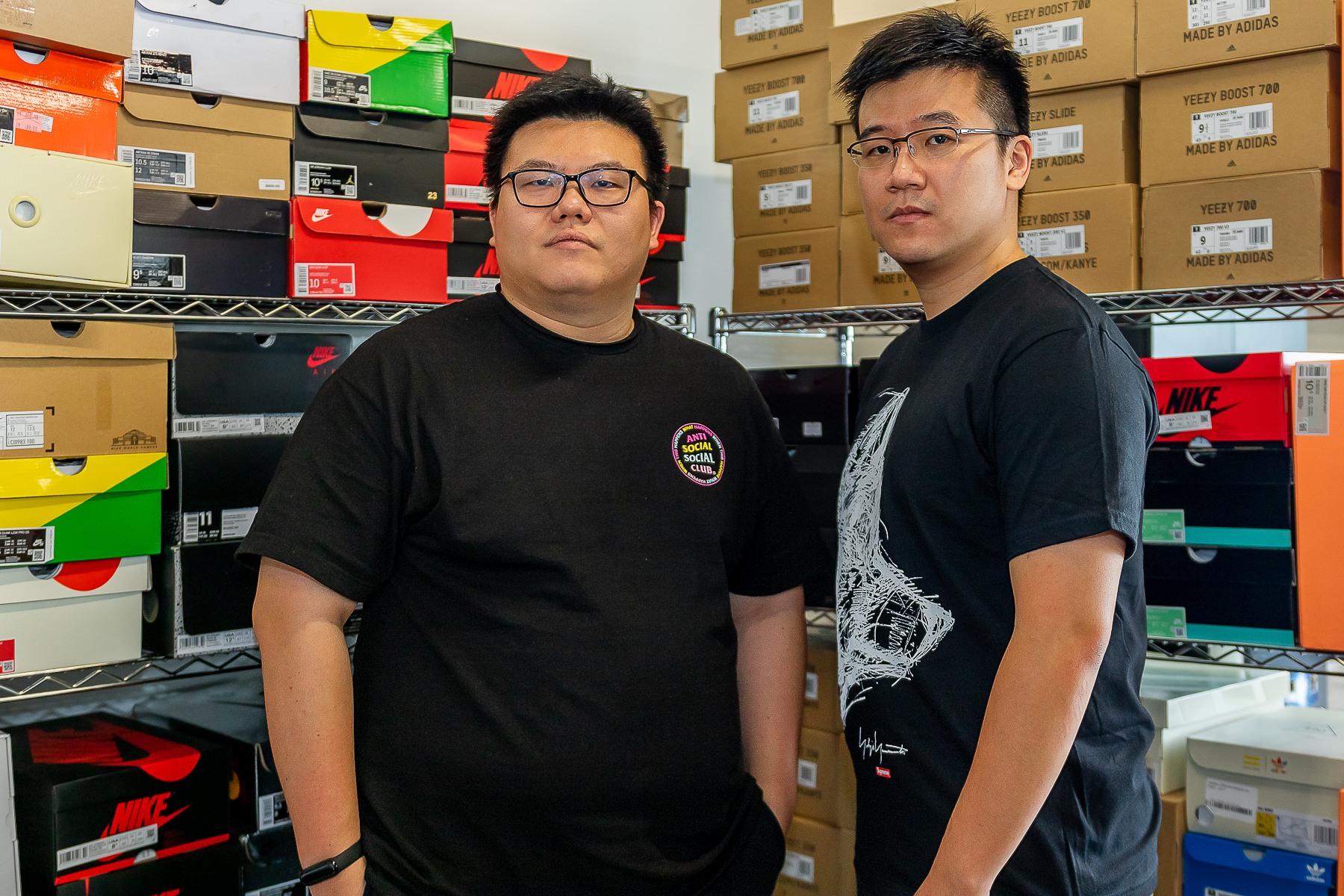 "After being sneaker fans for over 10 years, we realized two main issues: The demand is developing much faster than the supply, and the difficulty to have direct access to limited edition products," shares Richard, the CEO of the company. "You may turn to third party channels or Facebook groups, but a lot of these times when you're dealing with strangers online, there's a high chance you'll get scammed."
Knowing how internationally renowned and highly sought-after drops aren't exactly the easiest to procure in the Southeast Asia region, Novelship places its priority on localizing its user experience for the target consumers.
"I think the good and bad thing about starting in Singapore in that from Day 1, you are never going to be able to build a business of the domestic market, because Singapore's market is too small," Richard tells. "From the beginning we were already thinking about how we can better the experience for regional consumers, and how to localize as much as possible by offering different payment methods, competitive shipping rates and delivery fees, as well as language and shipping options catered to you."
While similar to reseller platforms such as Carousell, Novelship goes beyond reselling to meet the demands of its discerning consumers and collectors. Sellers ship their items to Novelship, where they are first and foremost verified for authenticity at one of the five authentication centres in the APAC region. After the product has been verified, the items are listed on Novelship, with the company acting as the middle man to ensure its buyers get a 100% original product.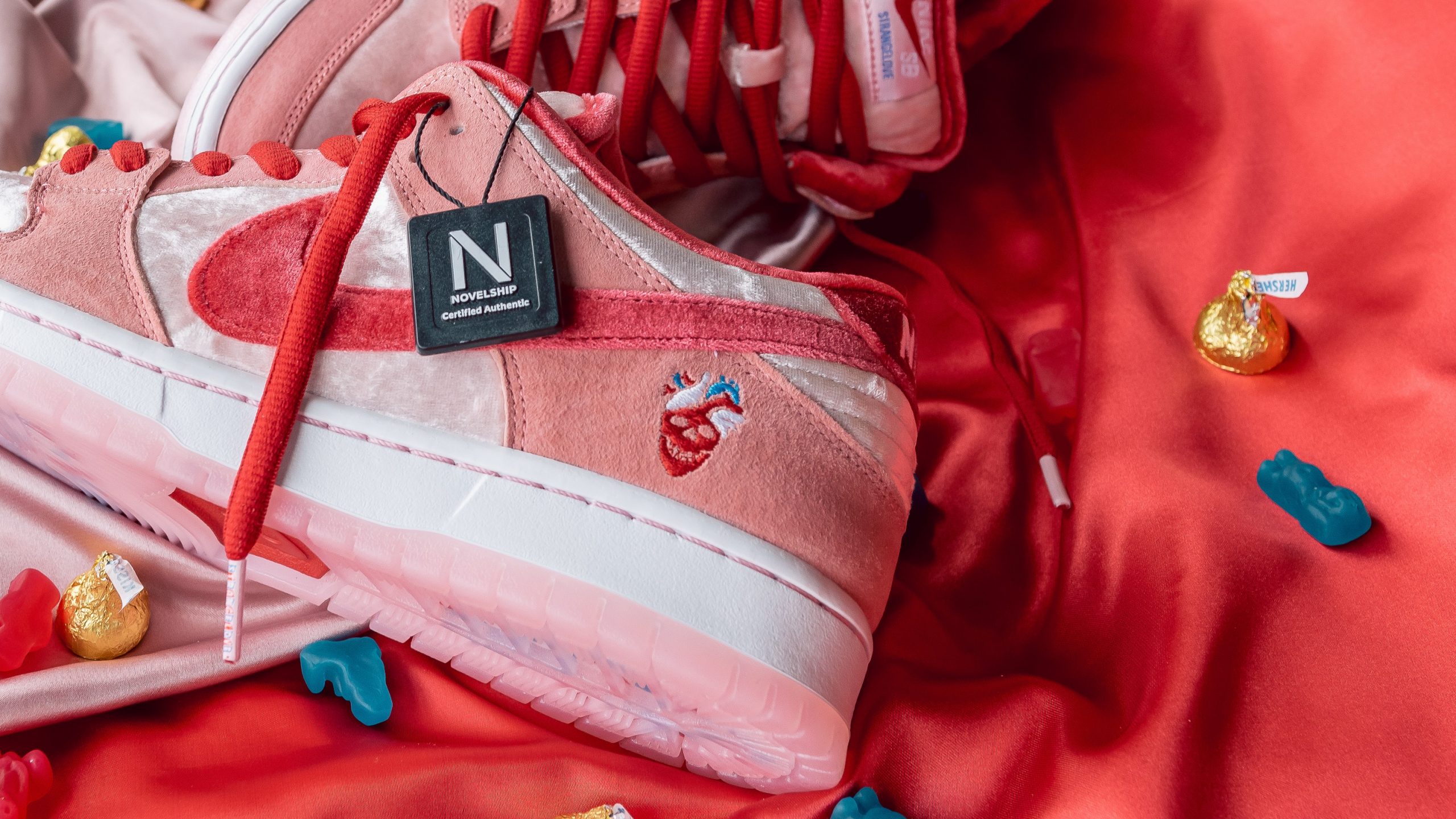 Authenticity is a key value to Novelship, who employs expert authenticators to verify the products prior to selling. These authenticators come with years of experience under their belt, and are even required to undergo periodic examinations and assessments to keep their skills sharp and product knowledge up to date. Richard and Chris are so committed to authenticity, that they have even developed their own image-recognition technology for their mobile app (currently only available for Apple users).
"Aside from having a far superior search engine compared to our website, we're looking to launch some services that will help both our buyers and sellers as well – one of which is authentication is a service," tells Chris. "Users can submit images of their products to us, so that our authenticators can check through these images and verify the legitimacy of the products, before giving a response on whether it's fake or real."
"The process of authentication is a complex thing, and there's really no shortcut around it," he adds. "You need years of experience and a large amount of data to develop such a skill – meaning not everyone is able to do it. While there are standard checks one can perform, different brands and releases have their own unique nuances and differences that need to be taken into account. For those curious about how one can spot a fake product, we actually did blog posts on how to identify a fake Air Force 1 and PEACEMINUSONE Para-Noise on our website."
Another way Novelship ensures the quality and originality of their product is by utilizing deterrents. This comes in the form of having sellers using a verified payment method for transactions, which proves useful against sellers from either flaking out on the sale, or sending in defected or fake products in an attempt to challenge the company's integrity.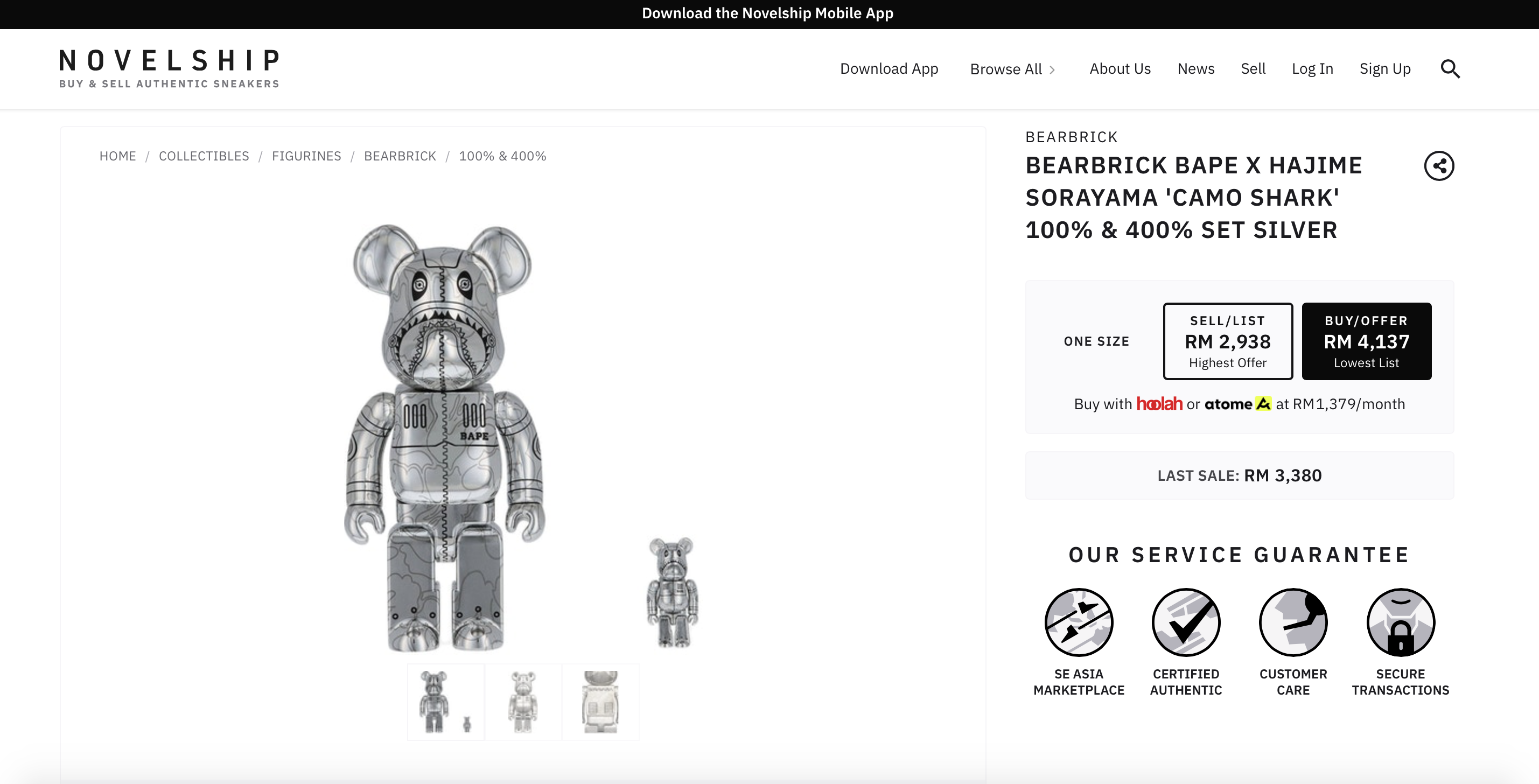 It's not just OOS, exclusive sneakers that make it onto Novelship, but users can even find collectibles such as a Marathon Clock by Supreme x Seiko, a VanGogh-themed Bearbrick, unique KAWS figures, and yes – even a Sony PS5. Once again, Novelship taps into the demands of its users, and once again putting in extra effort to give what the people want.
"We address the issues of our user persona," explains Richard. "Those who visit our website don't just want a fancy sneaker – they're also into other things such as unique collectibles and other forms of streetwear. So we introduce items that are related to what our customers are looking for, in terms of having the same characteristic and collector value as a limited edition pair of sneakers."
A lowkey contributor to the sustainable lifestyle
From repurposing packaging and used items to investing in refillable or recyclable products, the topic of sustainability is currently seeing its time in the spotlight. The eco-conscious are more wary about the fashion pieces they procure, and can often be found reaching for vintage or secondhand items in order to lessen the demand for fast fashion while giving products a new life. And while a lot of us may know this as today's buzzword, this idea of the circular economy has long been a practice for sneakerheads.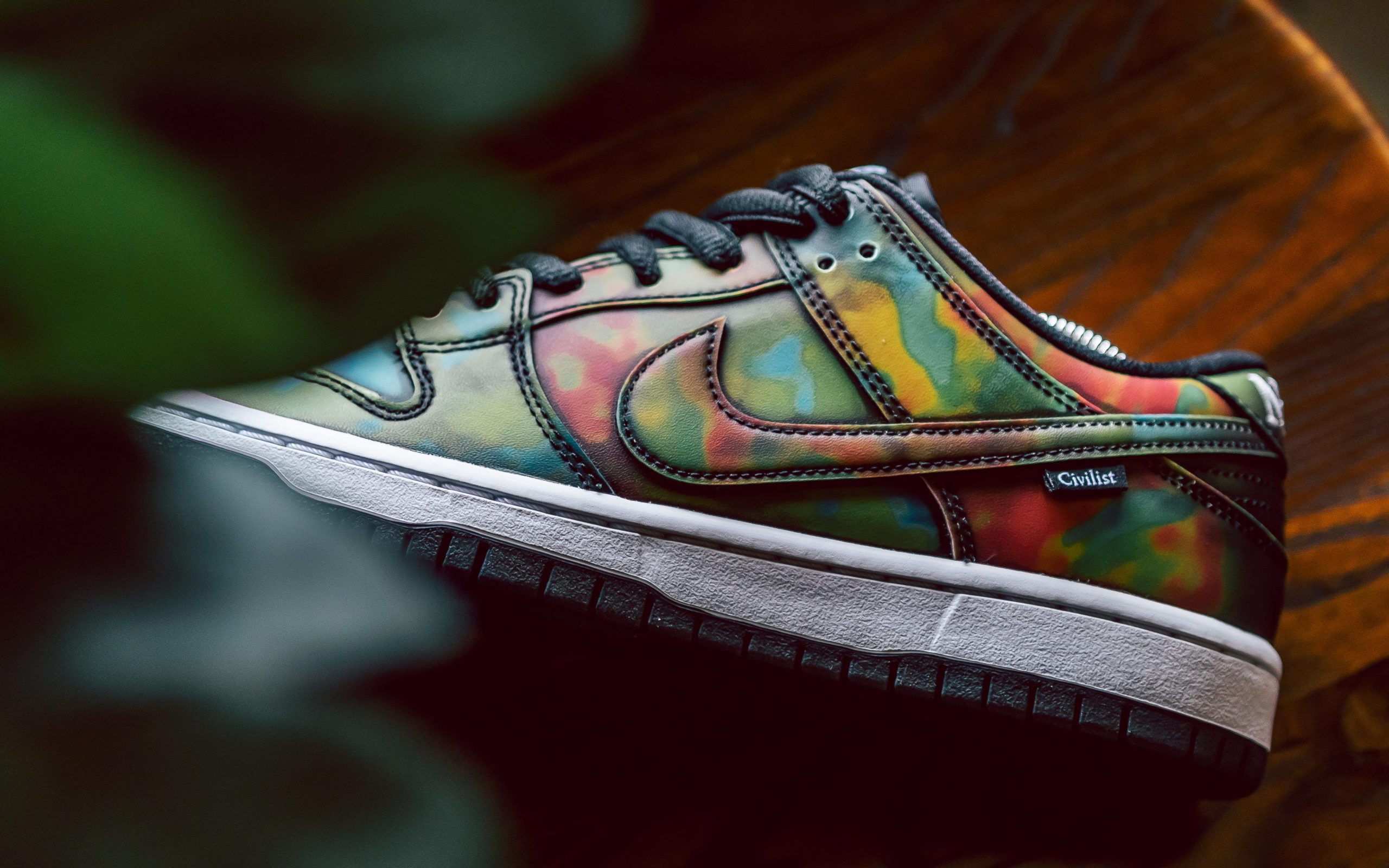 "I think the very interesting thing about this industry is that this trading of used and brand new products in the sneaker industry is already a thing," Richard shares. "I know circular economy is a recent hot topic, but for sneakerheads, honestly, they have already been doing this for the past 2-3 decades."
He also divulges that Novelship will also eventually open a pre-loved section on their platform in the future, noting that it's simply a natural progression for the company to introduce this new feature – so dear collectors, be sure to keep a look out for that.
So what are some of the most prized and memorable collectibles owned by Richard and Chris themselves? For the former, he expresses his passion for streetwear and hip hop, while Chris nonchalantly shows his romantic side.
"The one that's most memorable for me was actually the one when we first started the business," Richard recalls. "We made a trip to Japan and at that point in time my favourite brand was BAPE, and I was very lucky to get into a queue for this BAPE Shibuya Hoodie. It was a very exclusive release and that has been my favourite collectible so far.
"I'm a romantic person," Chris says straight-off-the-bat. "I like to collect the Valentine releases and a treasured one is the 2014 Valentine Dunk and the Nike SB Dunks released after that. So here's a little shoutout to all the bros out there: If you're a sneakerhead, get your baes into the sneaker game and get her a pair as well. Nothing beats the feeling of you two walking together with couple shoes and have the Footlocker guys complimenting you on what you're wearing!"
To find out more about Novelship and its offerings (or to cop yourself a new pair of kicks or two), visit their official website here, or follow their Instagram and Facebook for updates.