The Malaysian songbird's three-track, self-titled EP celebrates musical freedom and experimentation with an ethereal, neo-soul sound – that she's extending to stages throughout the country.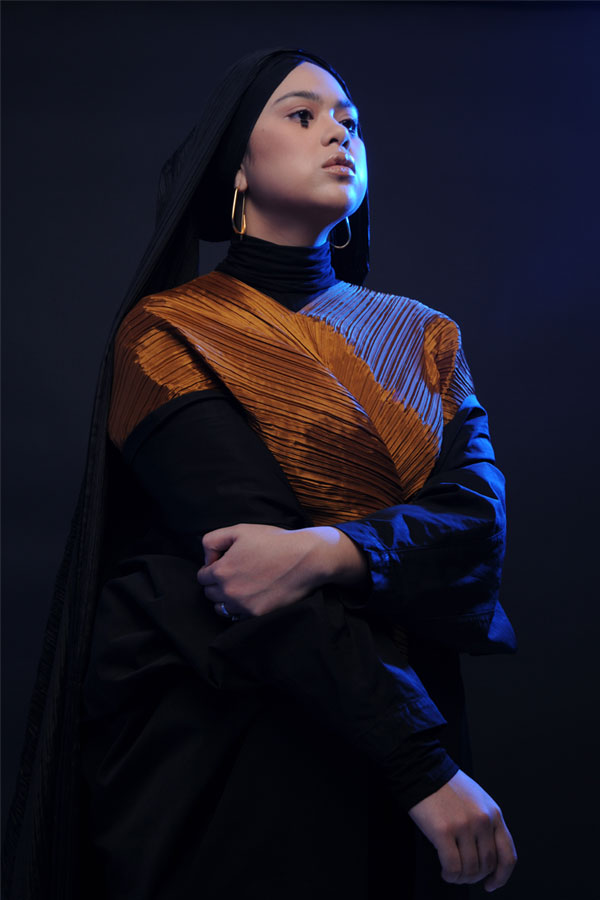 Late last year, Najwa Mahiaddin announced her new musical identity: NJWA. "I wanted a moniker that best describes where I'm at with my sound and look now," she tells, fresh off a three-song EP capturing an eclectic brand of neo-soul.
Now, the 32-year-old songbird is on a mission to get her sound around the world. One of her greatest career goals is to get people vibing to her music by stepping into the world of NJWA.
Growing up influenced by Erykah Badu and Jill Scott, its no wonder her style is so effortlessly empowering and fresh at the same time. These days, NJWA jams to the likes of Moses Sumney and Little Dragon.
"I believe my strength is in live performances so I want to do as many live shows as possible," she divulges ahead of her appearance at Cyberjaya Multimedia Festival 2018.
Rainforest recording
NJWA traces her most memorable recording experience to The Dusun jungle in Seremban, where she worked on the first track off her EP, In The Name of Love, with shakeyshakey and CEE.
"It was such a surreal experience making music in an atmosphere like that and if you listen closely, you can hear the crickets in the track," she says.
Raw foundation for experimentation
Every song begins on the piano for NJWA. "I believe it's important to have a solid song in its raw form. Whatever you do to it after that is just salt and pepper to enhance the song."
Interestingly, that provides her the platform to explore different sounds. That's pretty important for this self-professed experimental artiste, who's all about creating a sound that's truly her own.
Anak Malaysia
Dreamy, multi-percussion sounds of gamelan (a traditional music ensemble) greet us into the second track Togok – an unmistakable trait of NJWA's local, classical influence.
"We have such a rich culture and heritage it would be a shame to not include them in my music. While I was studying at Berklee College Of Music, I was exposed to different sounds from all over the world. It inspired me to include our influences into my sound and bring it to the rest of the world," she shares.
So far, Togok has already been picked up on Polish airwaves. Plans are also underway for a Japan tour in November.
Soulmates in life, love, and music
Ocean, the third track off NJWA, is a smooth R&B tune featuring director and producer shakeyshakey – who happens to be NJWA's husband.
Calling him her greatest musical soulmate, NJWA says, "We listen to songs together or share a band we just discovered, and see how we can realize the NJWA vision together."
NJWA EP & tour
According to NJWA, her latest self-titled EP is a blend of ethereal sounds with traditional influences – and the tour is an extension of that.
"Expect something unique but still deeply rooted in R&B. We recently performed at Ruang Shah Alam with a gamelan ensemble, Gangsapura, in a balloon igloo, and the other shows are going to be different everytime."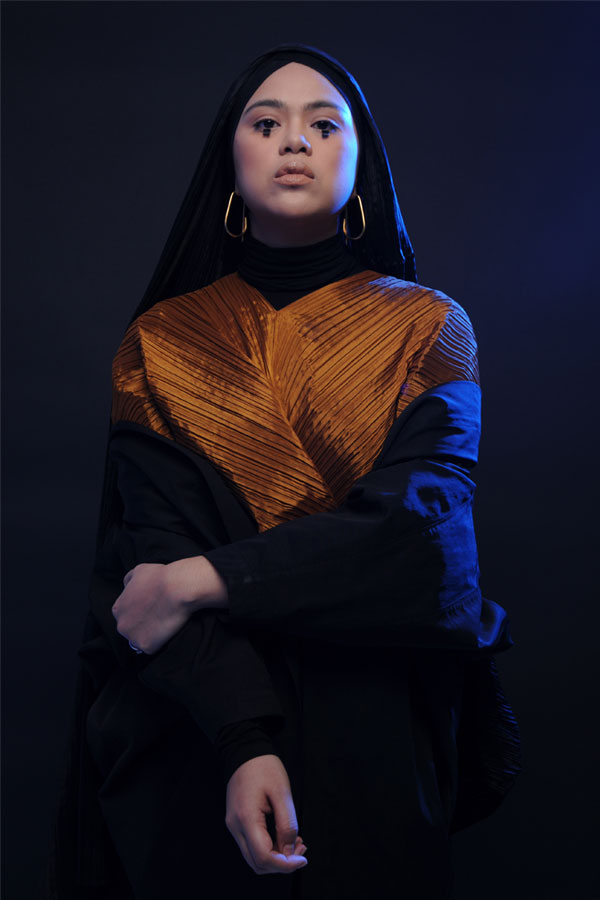 Catch NJWA at Cyberjaya Multimedia Festival 2018, a multidisciplinary creative festival happening this weekend, 11 & 12 August at Centrus Mall Cyberjaya. Get tickets here.
Alternatively, see her on her three-stop tour at Johor Bharu, Kuala Lumpur, or Penang. Head on over to NJWA's official website or follow her on Instagram for more.
Images: Artiste's own