After captivating residents and office regulars of the Damansara Heights area with delectable Mediterranean cuisine for the past few years, Nizza at Sofitel Hotel Damansara is ready for something new.
Along with a new head chef Roland Hamidouche, it is proud to present a new French-Italian menu drawing inspiration from the best of the Riviera, served with stunning views of an open kitchen as well as alfresco outdoor pool. After meals, the option of taking a breather at the cigar lounge is also available.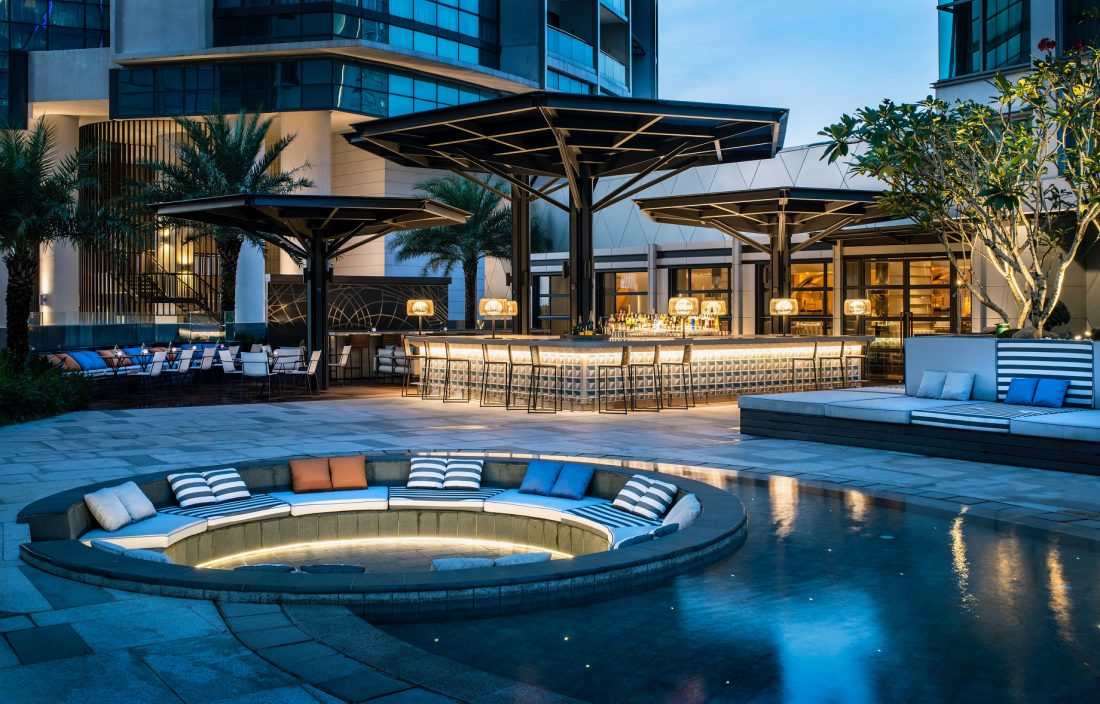 The stunning space is met by equally creative dishes, a few which harmoniously meld French and Italian, others presenting unconventional marriages of the two cuisines. Here's what to expect.
Part-French, Part-Italian
For starters, Hokkaido scallops entice with a creamy sweetness, but dressed up with some zing with a ceviche marinade. Apples and beetroot lend a veil of earthiness while squid ink crackers provide crunch, but it is a delectable walnut viennoise that ties it all together with a fragrant nuttiness.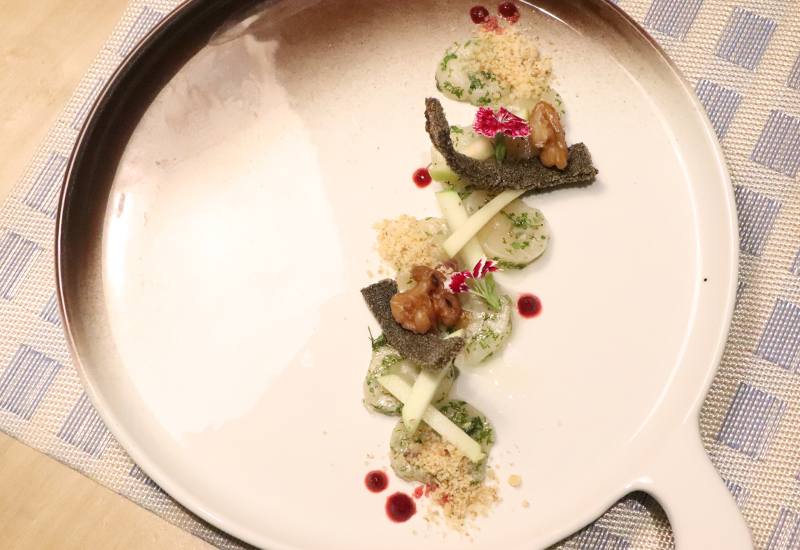 French staple foie gras is served three ways – as a torchon with stuffed shredded duck for full appreciation of foie gras, a deep-fried slice for rich taste of the liver fattiness and a croquette for full-bodied crunchy bites. Served with little else than a pear puree, cherry fluid gel and grilled brioche, it is a delightful dish of multiple textures that present foie gras in playful ways.
The classic burrata is elevated a notch with a smoking of sherry wood right before serving. Cutting into a decadently creamy centre, its brine is lifted by the sweetness of heirloom tomatoes, tartness of raspberries and intensified by the savouriness of tarragon consommé.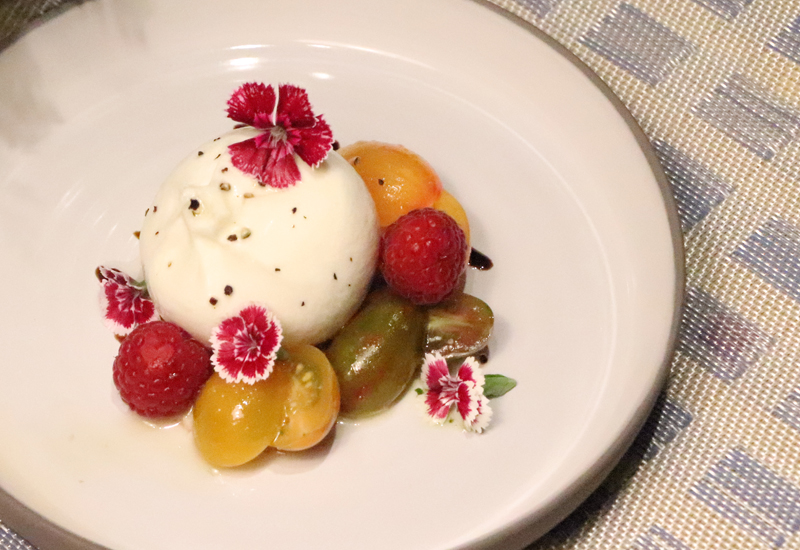 Despite being French, Chef Roland aced the home-made pappardelle, cooking it ala bolognaise with Wagyu beef cheek ragu. The broad pasta is cooked to perfect al dente and drenched in rich tomato beef sauce that carries just the right balance of meat and tomato. The natural flavours of meat and vegetable require nothing more than fresh crispy basil folded in to shine.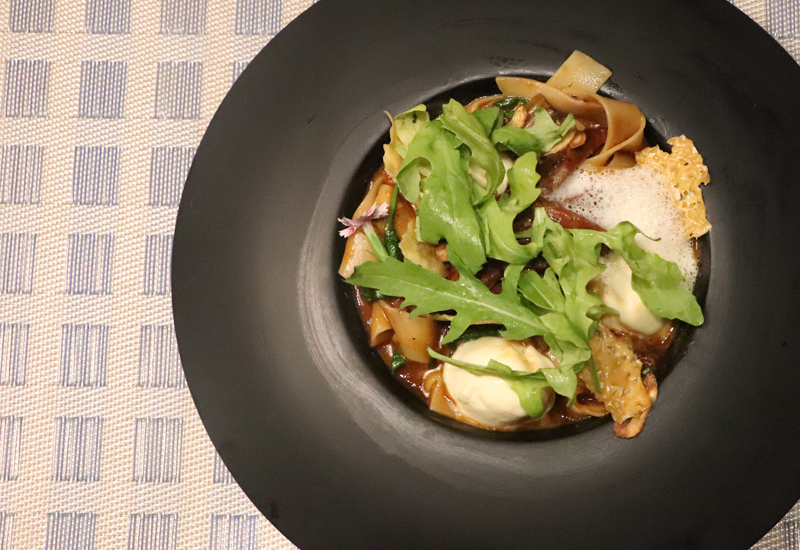 Chef Roland does the seafood just as well, as illustrated with the mixed seafood grill of Boston lobster, scallops, prawns and a fish of the day, served with a side of salsa verde. Nothing was overcooked nor over drenched in unneccessary sauce, letting the natural sweetness of the seafood carry the dish.
Red meat lovers will revel in the Tomahawk prepared ala café de Paris. A full 1.2kg Tomahawk is grilled over charcoal fire for a bark of smokey char while retaining the juiciness of its marble 2 insides. Grilled asparagus, carrots and tomatoes make a nice addition of crunch to a steak dish that is bound to satisfy groups of up to four people.
Desserts come in equally Italian and French flavours, with options including a tiramisu or a fire bombe Alaska flambe, another sweet showcase of Chef Roland's dexterity with bridging French and Italian.
For more information or to make your reservations, log on to the official website here or call 03-2720 6628.
(Photos: Nizza)