Clue: It's a simple formula to #NeverStopImproving, one we learnt while discovering the new Mercedes-Benz C-Class face-lifts.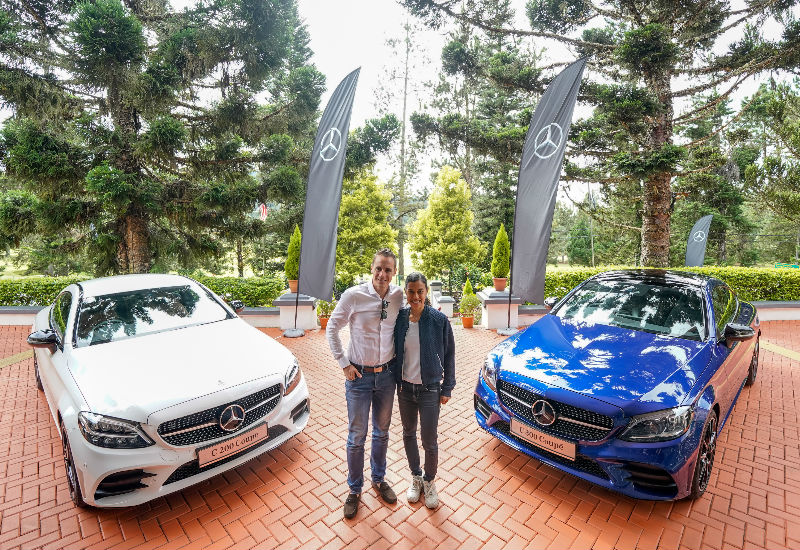 If there is one emotion that can match the gravity of success, it is the downfall from it. It's a feeling champions know well – and squash ace Nicol David is no exception. At press time, Nicol is rated #10 in the world by the PSA World Tour. Yet, her name maintains a compelling synonym to success in squash. In September, Nicol was voted the Greatest of All Time (GOAT) in her category.
"I had been pushing so hard in my training and realised I had to take a little step back," she opens up at the Mercedes-Benz C-Class Rally up in Cameron Highlands. This is what led her to take her only break since moving to Amsterdam 15 years ago.
"I took two and a half months off squash training in the middle of the year, and that made a big difference by making me aware that I truly love this sport," Nicol grins. It's not hard to get a smile out of this athlete – there is a guided simplicity to her honesty, plus a humility that bridges the gap in any interaction, on and off court.
#NeverStopImproving
Nicol decided this time out was necessary to revive her joy in squash. A meeting with fellow world champion Roger Federer drove home the message – his camp stressed that one of the key aspects to bouncing back stronger was taking time out to refresh.
"All of us need that time to step back and reevaluate what we want, before pushing to never stop improving. You have to know yourself before you know what you want to improve on," says Nicol.
Coming down from #1 pushed her mental threshold. While sport has afforded her an avenue of boundless self-discovery, what she does with these discoveries will prove vital to her legacy in squash.
For one, Nicol echoes a familiar logic in sharpening her on-court skill. It is to seek other passions – drawing, dancing, playing music – that inform and grow creative capacity.
Her partnership with Mercedes-Benz has also brought a new form of fun into her life. Aside from her involvement in the She's Mercedes and A-Class campaigns, Nicol has also gotten to know automobiles in a new light.
"You have to challenge yourself to do new things outside your comfort zone. Before you know it, you're driving around the Sepang track in a Mercedes-Benz," she laughs. "That was an excitement I never thought possible. Push your boundaries, give yourself a chance."
Then, there's the priceless lesson of self-love and appreciation. Taking a step back allowed Nicol to truly understand the extents of her accomplishments. "I think that was my learning," she ponders, "the more you push it, the more you lose it. Since learning to be kinder to myself, I've grown up and taken those steps to be a better person. I now approach my squash in a whole different perspective – I think these will be the best moments of my career."
---
Meet the new coup
és
The C 300 Coupé's diamond radiator grille is one of our favourites to come out of Stuttgart, boasting an expressive front to match its rear. Its classic silhouette is enhanced by chrome pins and an AMG front apron.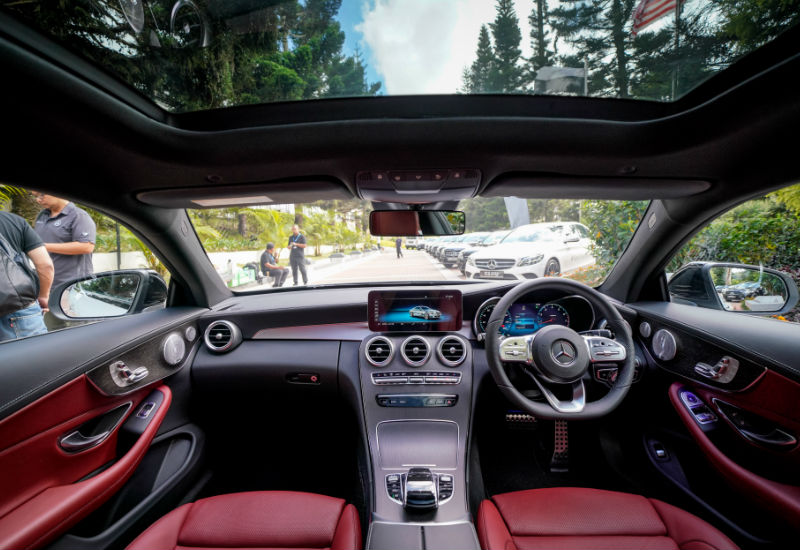 Slide open the panoramic roof to add space and depth to your ride.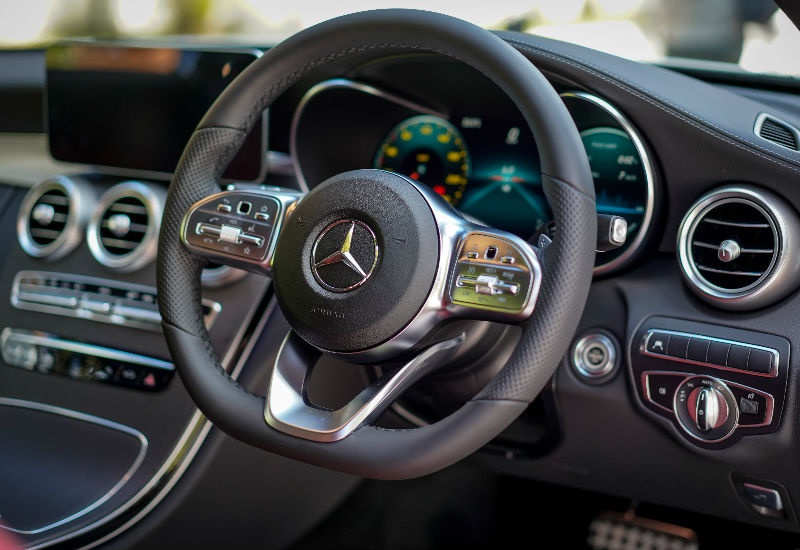 The Nappa leather steering wheel design has also been refreshed - it is compact and responsive, simply a handling dream in Sports mode. It is matched to a 9G-Tronic nine-speed automatic transmission.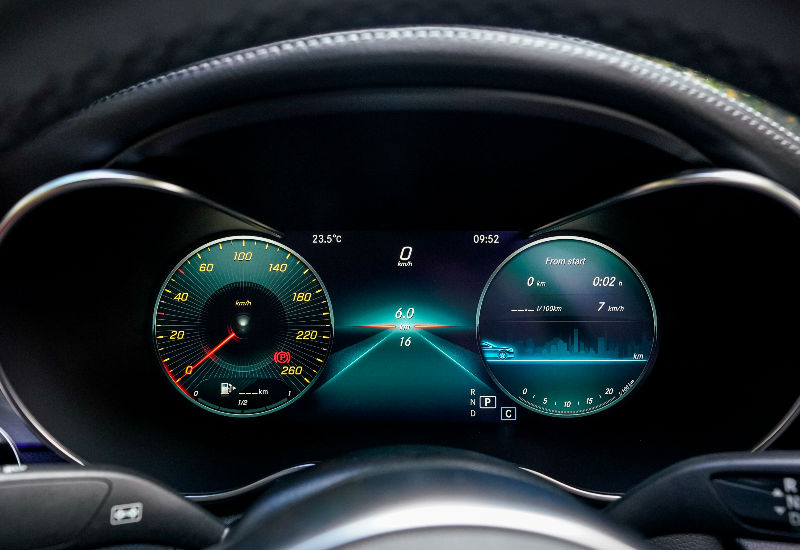 The digital instrument cluster comes with a 12.3-inch LCD screen in Classic, Sport, and Progressive display styles.
10.25-inch central display presents the car's many options in vivid glory.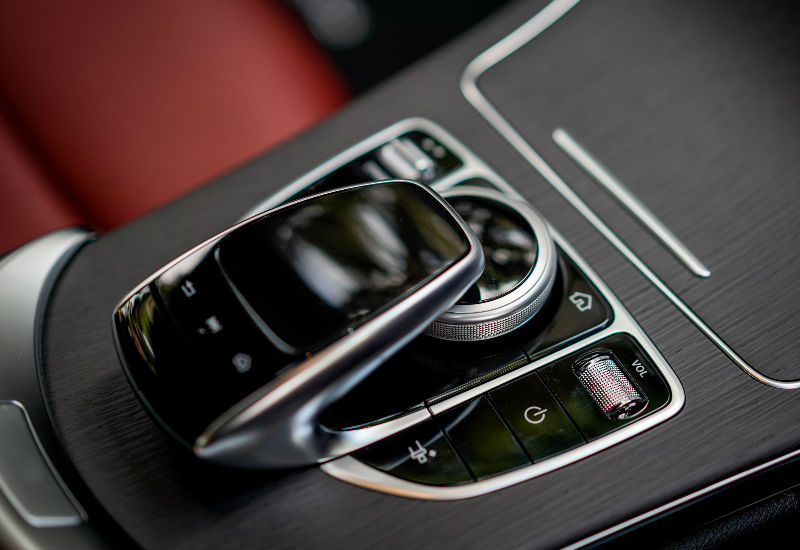 COMAND Online infotainment system is controlled from this area alone, which includes remote and touch sensors. Mercedes-Benz' commitment to infotainment innovation is laudable - even if this set-up has some ways to go before matching the intuitiveness of touch-screen.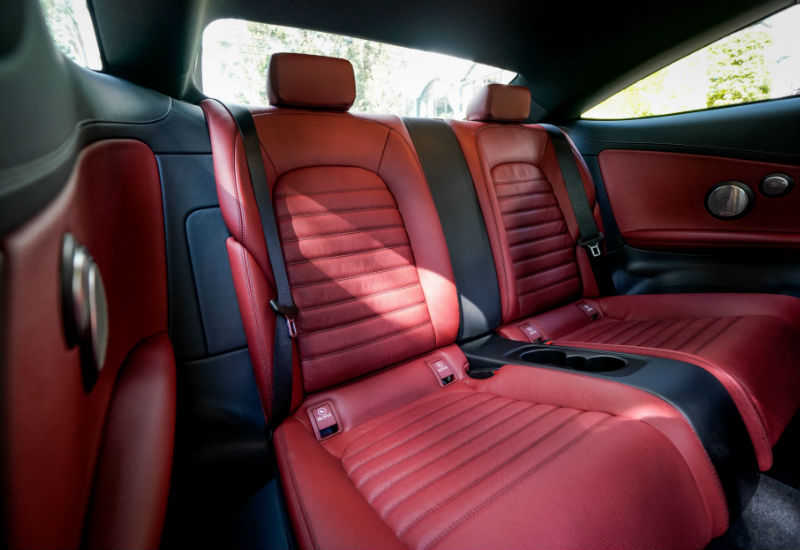 We found the Artico leather upholstery simply irresistable in red...
... complemented by open-pore anthracite oak wood trims. C 300 bonus: Burmester surround sound for a clear, immersive listening experience.
Rear LED tail lamps are fitted with new light guides.
(swipe left for more)
Save for its sexier back, there are minimal changes to the aesthetic of the new C-Class Coupés. A sporty new front bumper finds design harmony with sleek headlights, while rear LED tail lamps are fitted with new light guides.
Under the hood, expect a 1.5-litre twin turbo for the C 200, and a 20-litre unit for C 300. This translates to 181 hp at 5,800 to 6,100 rpm in the C 200, while the C 300 clocks in at 255 hp. Top speeds are 239 and 250 km/h respectively. Also worth mentioning is the 48-volt EQ Boost electrical system with starter/ alternator – it generates 3 hp/ 10 kW/ 160 Nm boost to fill in while the engine warms up.
Other notable difference are in the driving assists – both come with parking, blind spot, and active brake assists as well as 7 airbags, but panoramic sunroof, surround view camera, and lane assistants are exclusive to the C 300. C 200 rides on Agility Control suspension, while C 300 is all about that sweet sports suspension.
Other 2018 face-lift models include C 200 and C 300 sedans (regulation and AMG C 43 models). While our driving notes are from the experience in C 300 sedan, it was the Coupés that stole the show against the natural backdrop of Cameron Highlands.
Mercedes-Benz C 200 Coupé is priced at RM 346,888, while Mercedes-Benz C 300 Coupé starts at RM 416,888. All Flex-C financing customers will receive first-year tyre and rim insurance package, on the house.
For more information, head over the Mercedes-Benz website.
Images: Mercedes-Benz Malaysia