Thanks to the forces of the Internet, beauty enthusiasts are increasingly more mindful of ingredients in beauty products, especially skincare. Aside from Vitamin C and hyaluronic acid, niacinamide is one leading buzzword in beauty right now.
Also known as [a form of] Vitamin B3 or nicotinamide, this powerhouse ingredient has been incorporated into skincare formulations for decades. In recent years, it has been singled out for its multitude of skincare benefits, leading to more niacinamide-championing products.
For those still unacquainted or skeptical about this hard-to-pronounce component, you've landed on the right page. Below, we answer all your burning questions about niacinamide so you know how best to add it to your beauty routine.
What's so great about it?
They say some things are too good to be true; but niacinamide actually has the research to back its tall claims. One review lists benefits including improving skin tone, reducing fine lines and dullness, minimising the appearance of acne and pores, and regulating sebum production. Another study found that it also helps to strengthen the skin barrier.
Speaking in terms of concerns, it's a skin-saver for acne-prone, hyperpigmented, stressed, and/or congested skin. No surprises why it's so popular among skincare enthusiasts!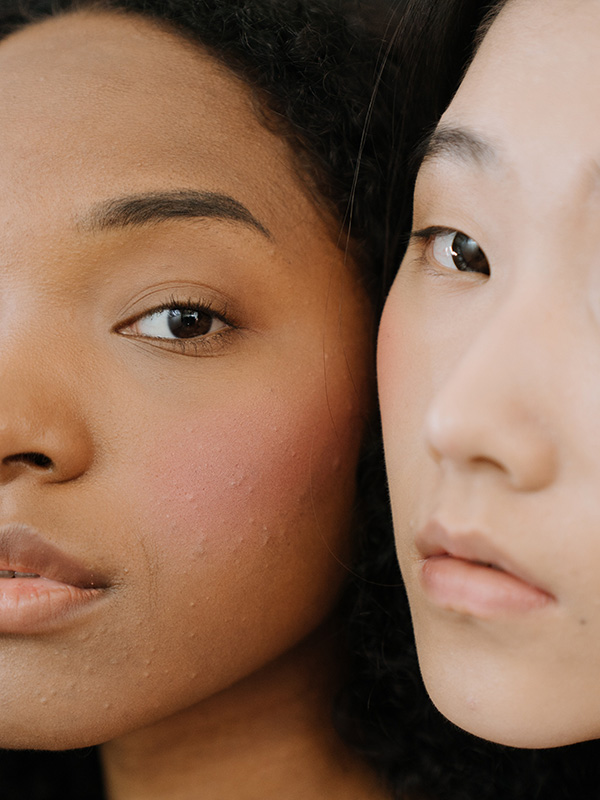 Who is it for?
The simple answer: everyone. Because of its wide-ranging advantages, practically every skin type can benefit from this superstar ingredient. It's even safe for sensitive skin and eczema as it helps to calm redness and irritation. Those who struggle with acne and blackheads will probably rave most about it, however, since it is often used in anti-acne products (more on this later). That said, dry to normal skin types can also count on it to promote ceramide production, which repairs and protects the skin barrier to minimise transepidermal water loss (TEWL).
Can it be used with other active ingredients?
If skincare were a party of friends, niacinamide would be the social butterfly. Whilst its comrades with a long list of benefits such as retinol and vitamin C often have side effects, niacinamide is an exception to the rule. You can mix it with either of the two, or even peptides, hyaluronic acid, AHAS, BHA and antioxidants to target different skin concerns and kill two (or more) birds with one stone!
There is some concern on combining niacinamide with vitamin C, but studies have found no incompatibility between the two. Generally, you can also use multiple products formulated with niacinamide without sensitising the skin.
Nevertheless, since skin is subjective, it's always advisable to do a patch test on the back of your hand or start at lower concentrations (2% niacinamide being relatively safe and 5% being the standard). In the event that you experience any redness, itching or swelling within 24 hours of use, wash the area and discontinue use. Otherwise, it should be safe for the face and you can slowly work your way up to higher concentrations for greater efficacy if needed.
How can I maximise its benefits?
Being a water-soluble vitamin, niacinamide is easily absorbed by the skin; but it also leaves your body quickly. Thus, it's recommended to incorporate niacinamide products into both your morning and evening routines for better efficacy. Results may take at least 4 weeks of continuous use to manifest.
When choosing a niacinamide product, look for at least a 5% concentration (unless you have sensitive skin) or ensure it appears in the top 5 on the ingredients list. Any lower than that doesn't do justice to this great ingredient.
Here are some of our recommendations to try:
(swipe left for more products and information)
One last thing…
Although niacinamide is an all-rounder, it's not the ultimate answer to all your skin problems. (There simply is no such thing.) Just as you can't simply rely on say, spinach, to have a healthy diet, you can't just rely on niacinamide products to have great skin. In other words, you need to have a balanced skincare routine to achieve your #skingoals – and this takes time and experimentation.
Model images: Unsplash
Product images: Respective brands