For this edition , we see trends from way back since the 80s, with crisp, clean new vibes and re-workings.
This year, New York Fashion Week once again saw the likes of Coach, Anna Sui Michael Kors, Kate Spade, and a host of other big designers grace the runways of the bustling Manhattan area. Needless to say, Spring 2020 is going to make for a colourful and vibrant fashion season.
For this edition of Fashion Week, we see trends from way back since the 80s, with crisp, clean new vibes and re-workings.
We are here to give you the wrap up on what we thought were some of the highlight shows of the evening.
Coach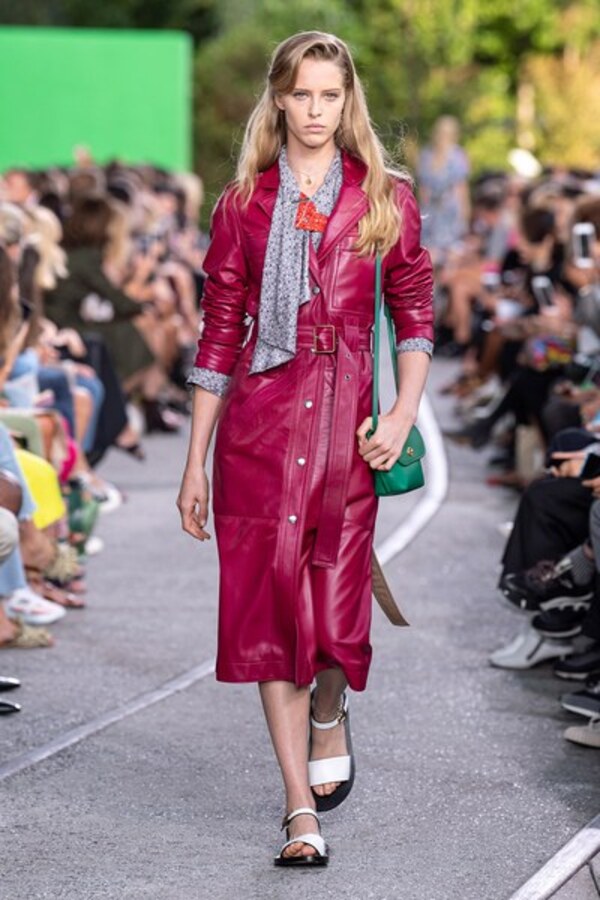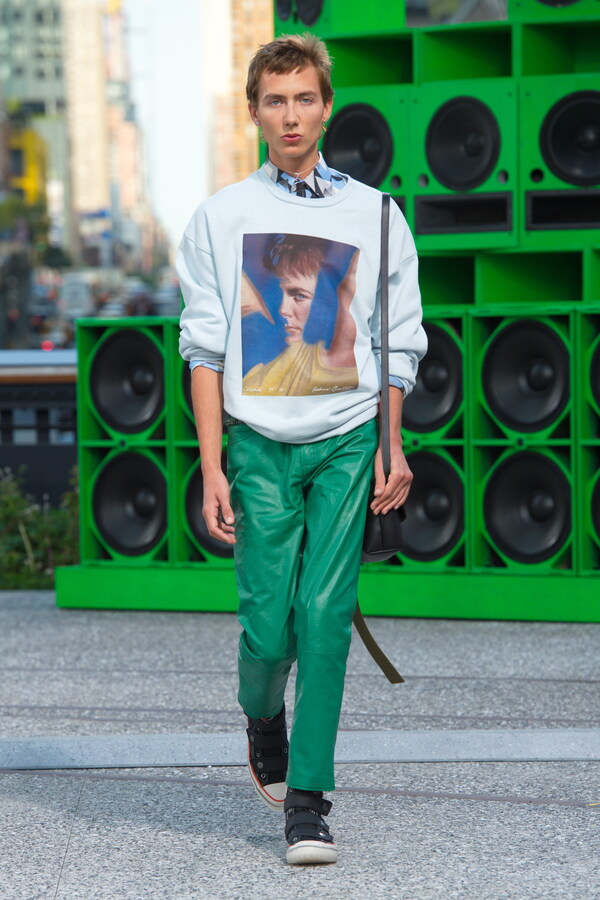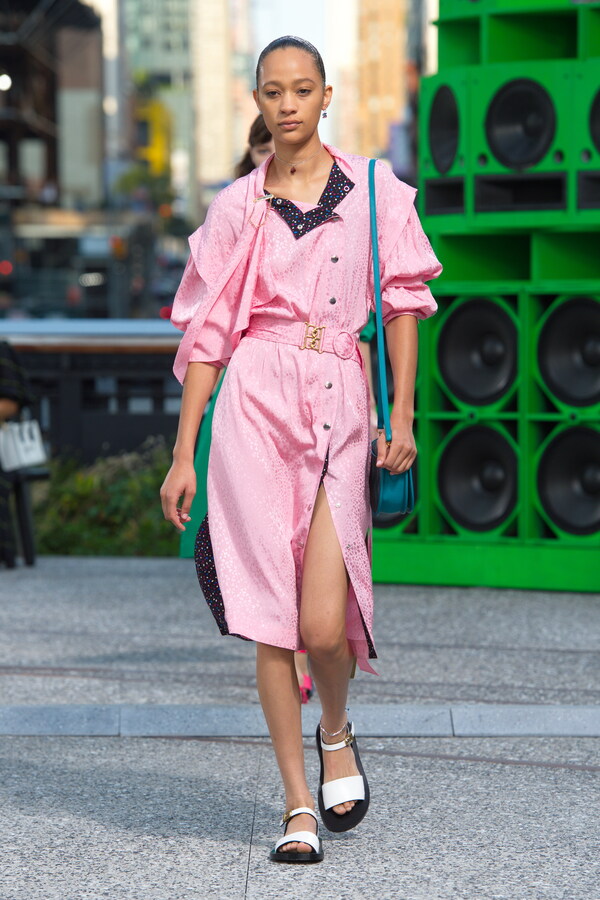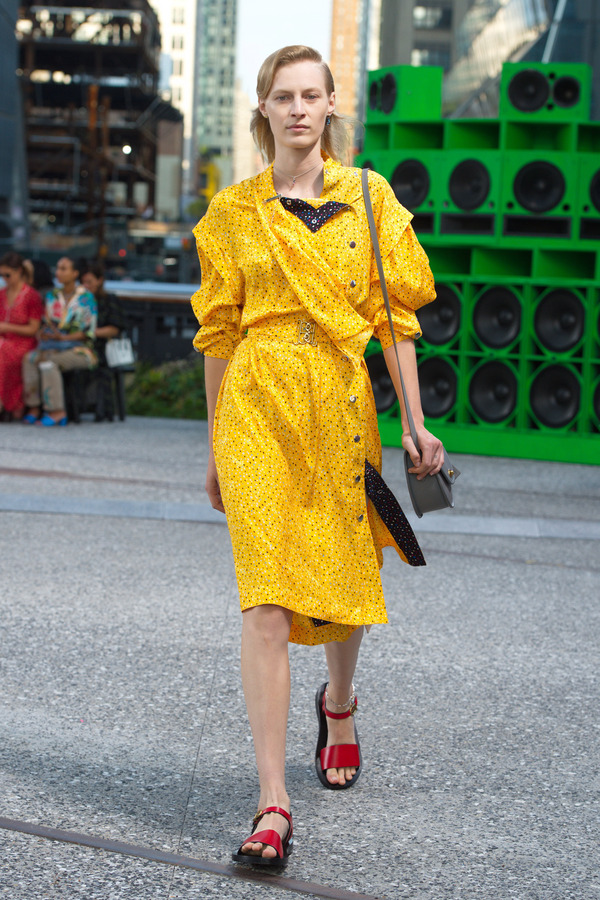 In honour of its 78th year, Coach displayed 78 bags, each an archive design from one the brand's 78 years, authentically remastered. Coach's Creative Director Stuart Vevers' Spring 2020 men's and women's collection
The bags were vibrantly remastered with pop illustrations of Richard Berstein, juxtaposed with Coach's strong, straightforward leather-good heritage. A meeting of stripped-back and upbeat, these electric new designs definitely turned heads.
Malaysian celebrities in attendance at the show were Joe Flizzow and Fazura, while international notable people who attended included Michael B Jordan, Miles Heizer, Jemima Kirke and Lolo Zouai.
Kate Spade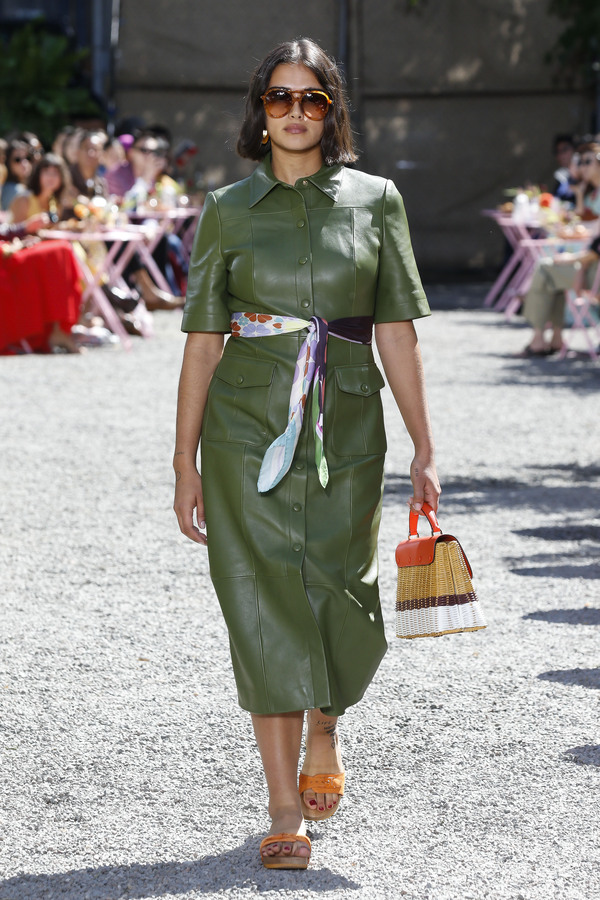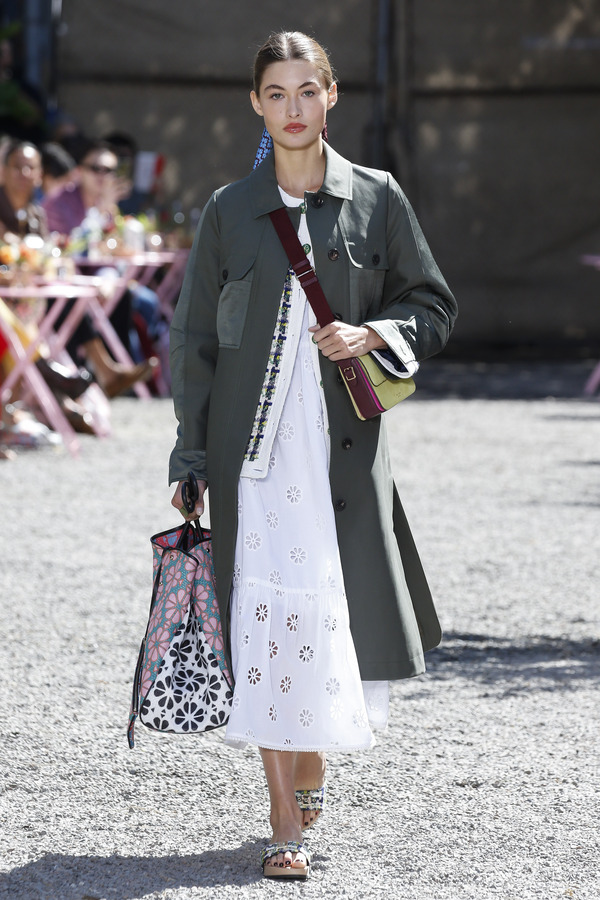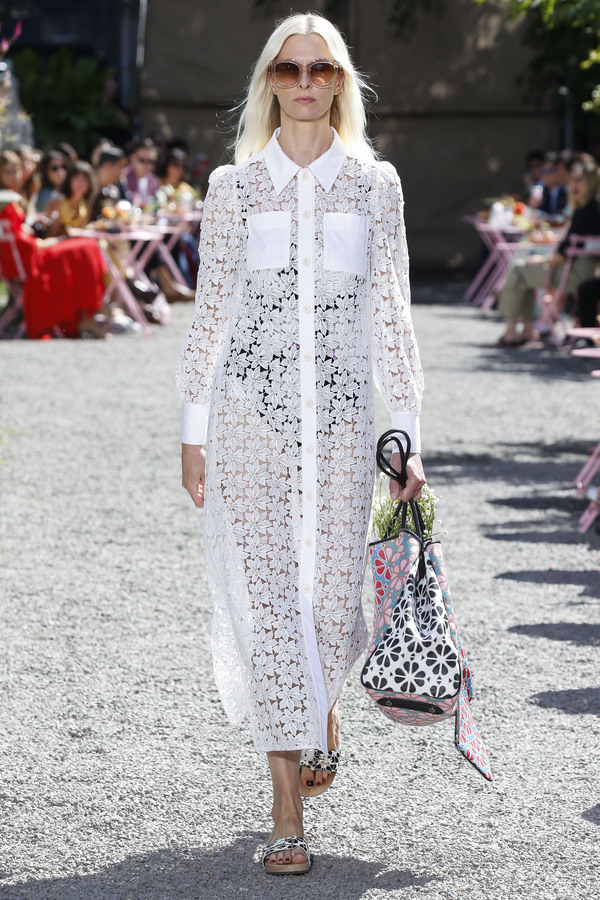 Kate Spade's debut Spring Collection 2020 was featured outside Elizabeth street garden during this year's New York Fashion Week. This collection will mark the fifth of its kind from Creative Director Nicola Glass for Kate Spade.
Inspired by a city safari with an adventure at every turn, Nicola stays true to the brand promise of Optimistic Femininity, with reimagined safari-inspired silhouettes reimagined as feminine fabrics, prints and colours. Models walked through sculptures and foliage to give highlight to the garden's natural beauty.
This year's Kate Spade show's entire venue rental fee amount was donated directly to the protection of the garden for the local community which is threatening to be taken over by developers.
The Elizabeth Street Garden was also opened to the public after the show so that guests could explore Kate Spade New York and even walked away with a tropical plant to take home.
Kate Spade also debuted its footwear collaboration with Dr. Scholl's to hit stores in April. The collection features the iconic Original wooden sandal reimagined in a range of vibrant colours and prints including Kate Spade New York's signature spade floral.
American actresses Anna Kendrick and Emma Roberts were in attendance at Kate Spade, along with Malaysian actress Tong Bing Yu.
Michael Kors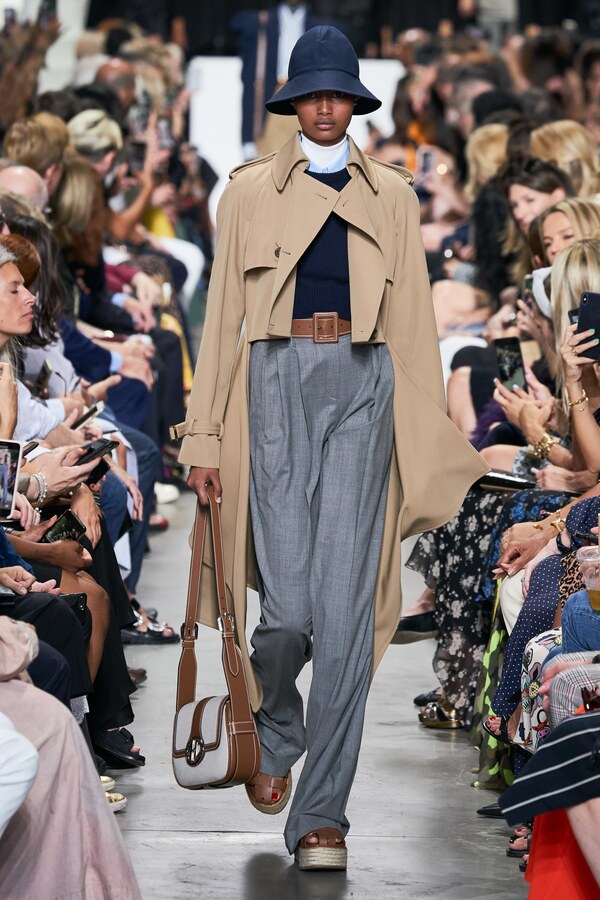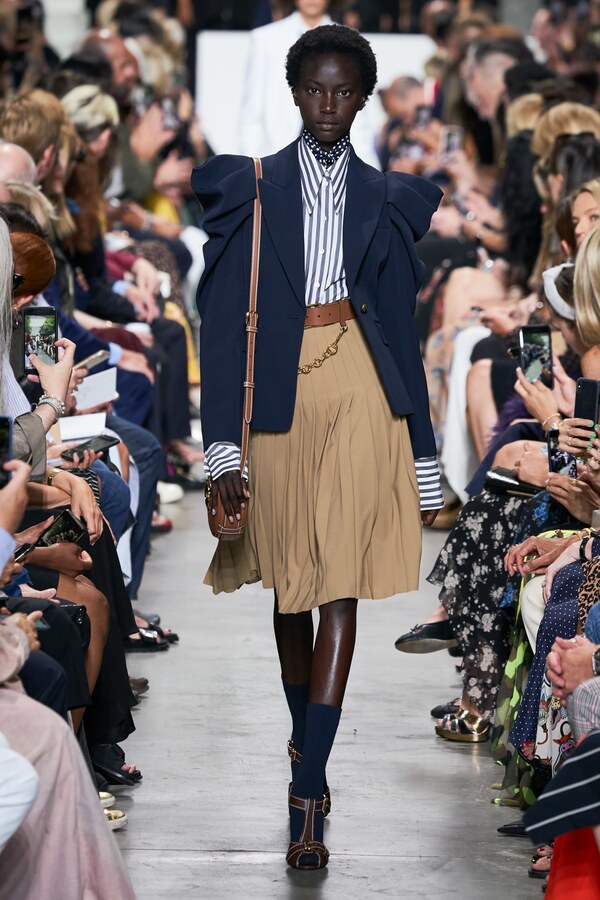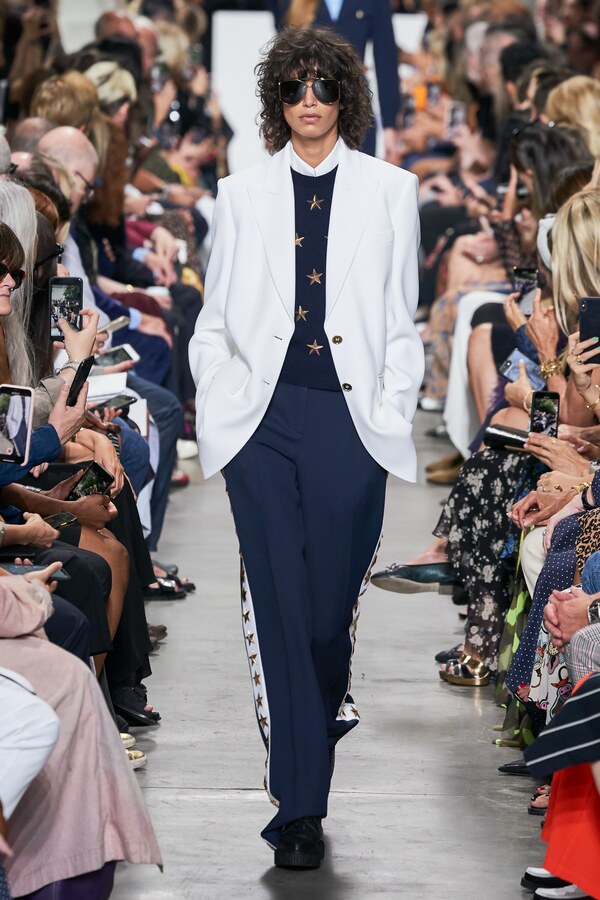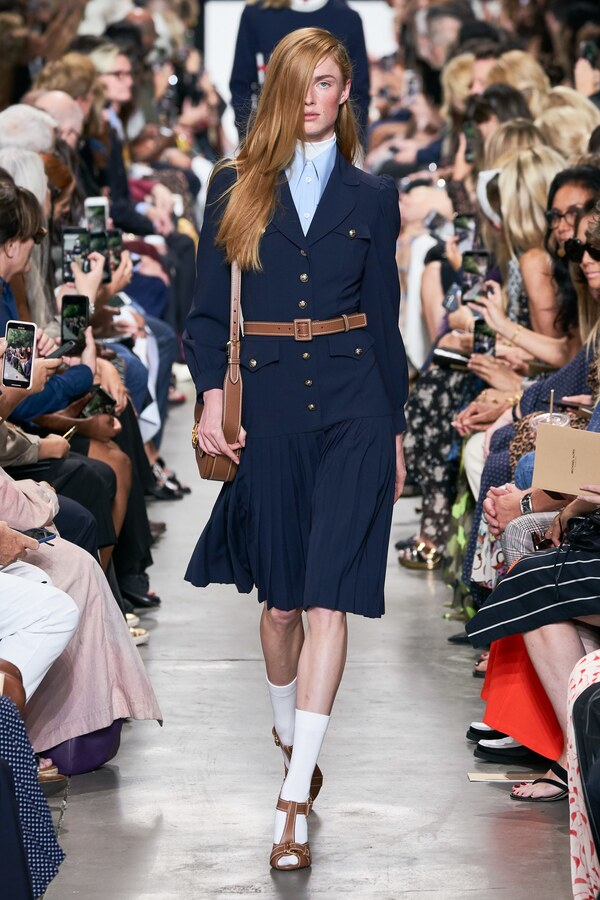 Michael Kors' Spring 2020 Collection was set up at a warehouse in Brooklyn Navy Yard featuring a colour palette of red, white and blue. With strong accents and clean bold cuts, Kors' menswear collection is bound to attract the right kind of attention.
With the theme of re-imagination, Kors manages to take the shoulder-padded dresses of the 1940s and make them relevant to now, and create something new. Giving ode to military style details, Kors also adds in gold detailing giving the looks a crisp finish.
In attendance at the Kors show was Nicole Kidman, Kate Hudson and Yalitza Aparicio.
Tory Burch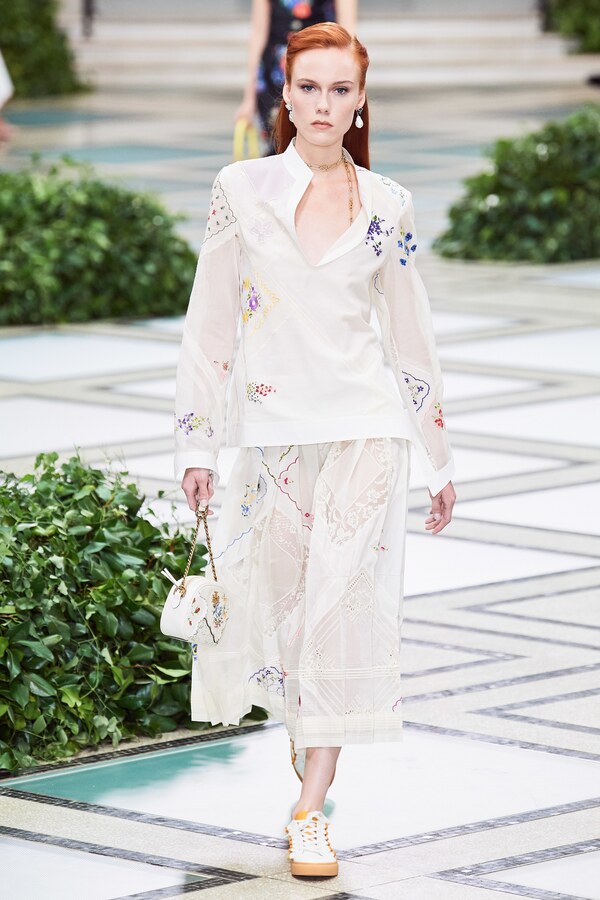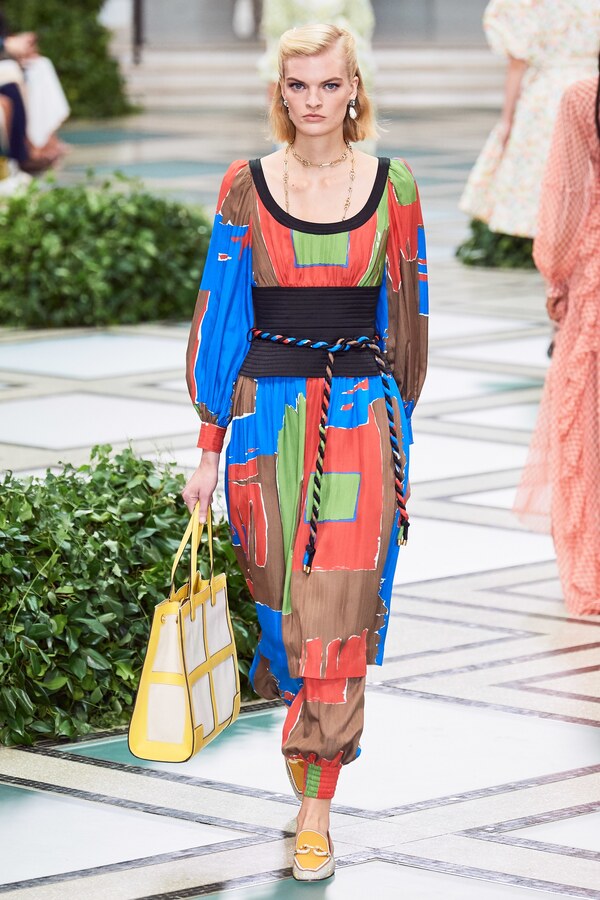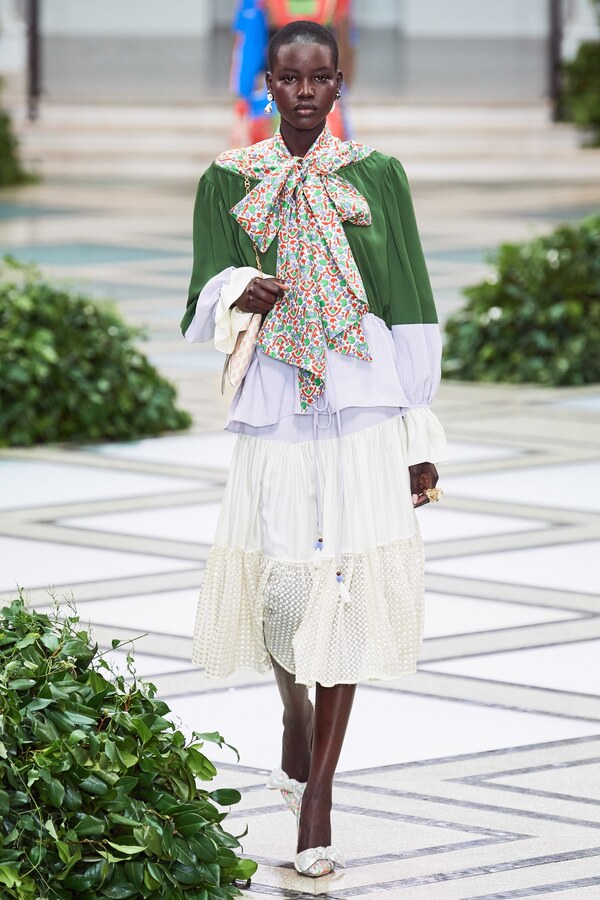 Tory Burch's collection was modelled after the late and loved Princess Diana. The collection, displayed at the Brooklyn Museum adapted the classic 80s fashion of the pouf sleeves and silky tops adorned with unmistakable retro print.
A prominent part of the collection was the effortless and delicate dresses embroidered from handkerchiefs, with subtle but beautiful flower detailing all across the cloth.
Burch intended to model the fearlessness of strong women and Princess Diana's own philanthropy and humanitarianism.
(Photo: Respective brands)