The increase in potent environmental pollution means signs of ageing are starting earlier in most women, with accelerated progress from the age of 35. To target these signs of ageing, Laneige introduces the Perfect Renew 3X Serum, which specifically helps to reduce wrinkles while increasing firmness and radiance. 
Perfect Renew 3X Serum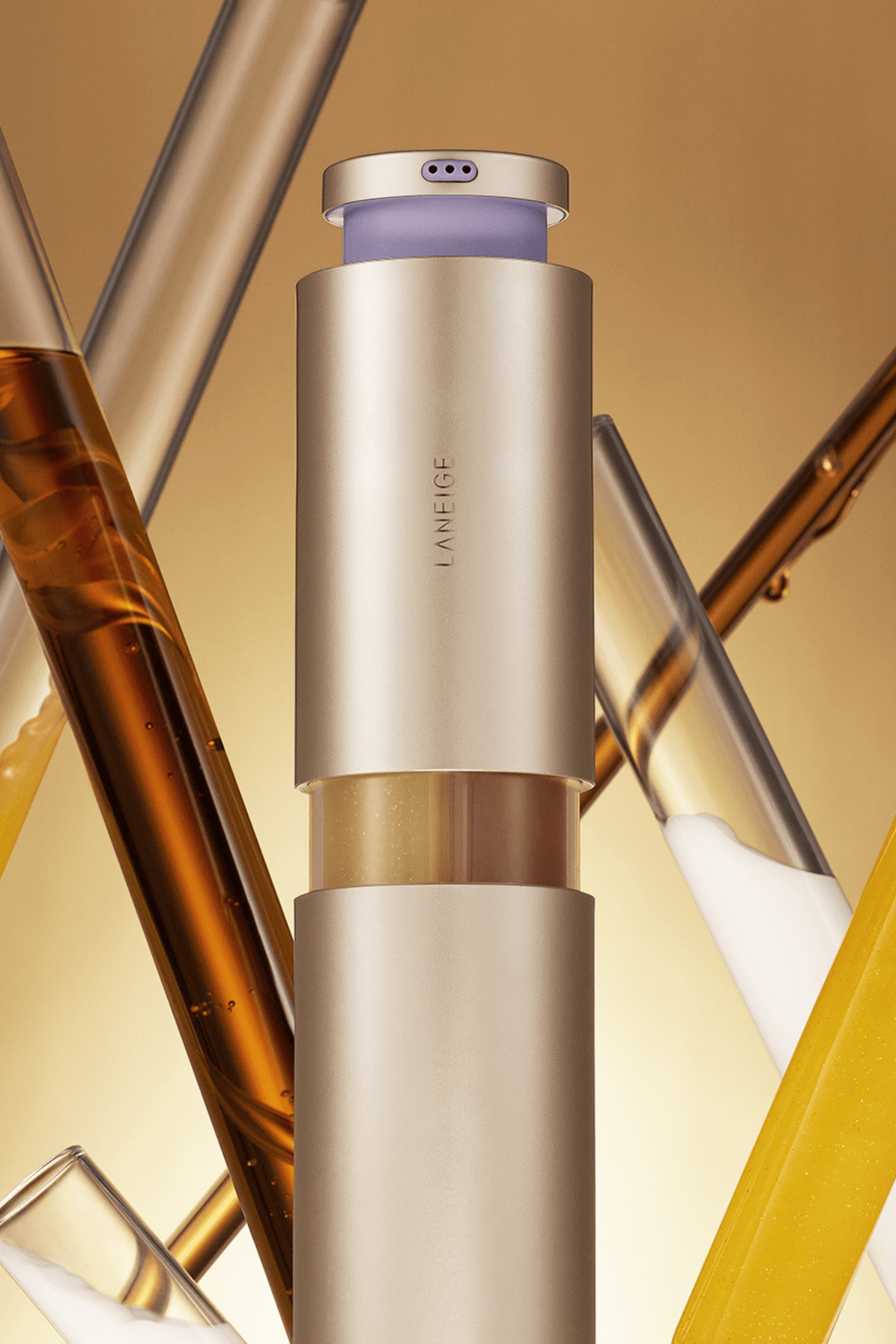 Housed in a sleek champagne-coloured decanter with lilac accents, the product features three different serums in segregated chambers built into the bottle. Along with its twist-up type design, it ensures that each serum comes out fresh for maximum results.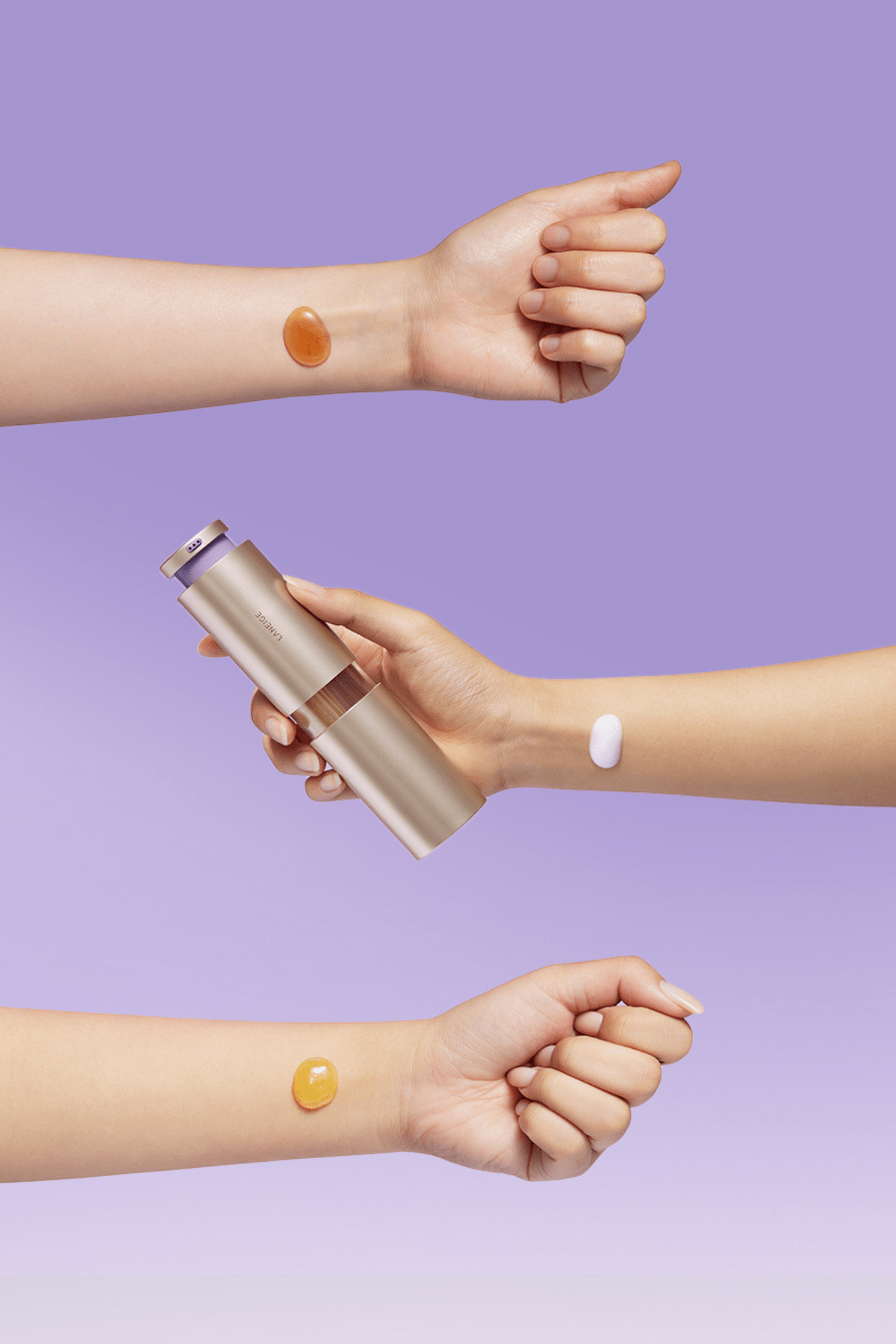 The yellow serum targets wrinkles, featuring ceramide and 2.5 million micro retinol capsules that bursts on your skin when applied. The white firming serum contains a high-content collagen peptide complex to lift your skin while the brown radiance serum uses a blend of flavonoid and ferulic acid. 
A single pump dispenses equal amounts of each serum, which should be mixed directly on the face. This allows the microcapsules found in the yellow serum to burst on your facial skin and not your fingers, enhancing absorption. It's also recommended to massage the serum into your face, focusing on the high points of your face like your temples and in between your brows. 
Perfect Renew 3X Collection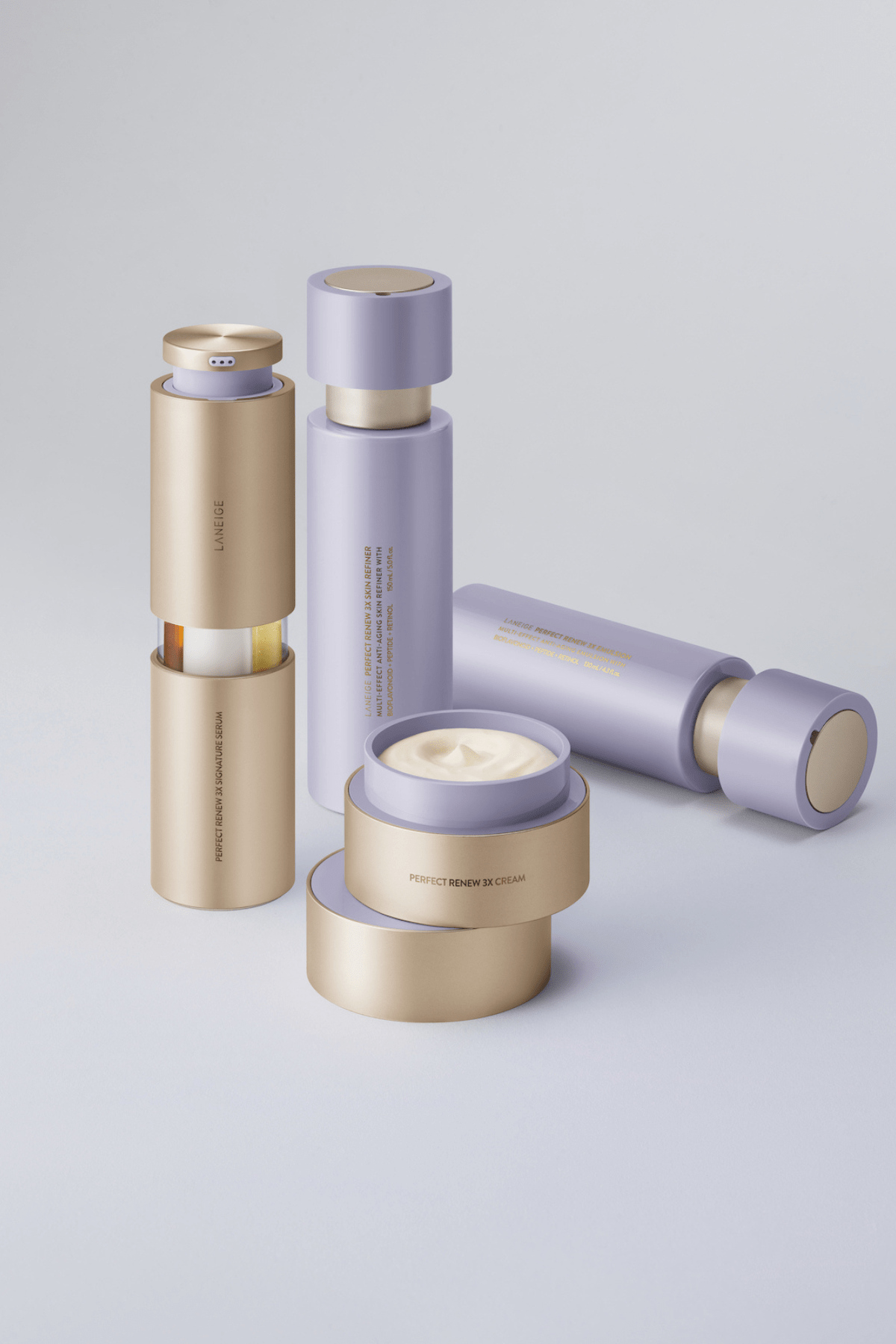 To enhance the anti-ageing progress, Laneige suggests pairing the Perfect Renew 3X Serum with other products from the new Perfect Renew 3X collection. Start with your choice of cleanser, followed by the skin refiner, which is a toner formulated with retinol and peptides to help reduce wrinkles.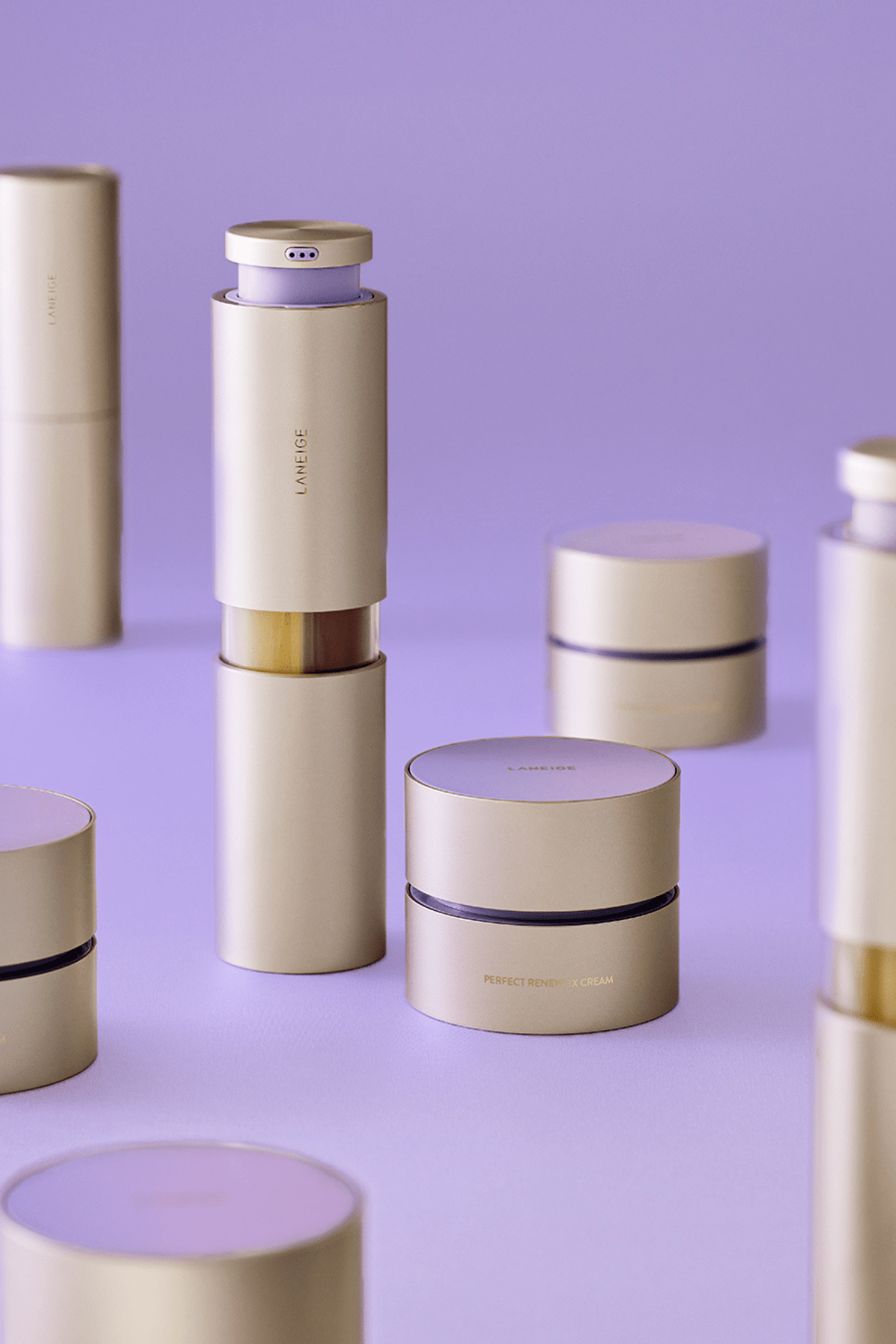 Then, apply your serum and later emulsion, to nourish and moisturise the skin. The cream comes next, a thick texture that melts into the skin and soothes it, as it contains madecassoside, an ingredient deriving from the Centella plant. For morning routines, it's recommended to follow up with a sunscreen of your choice as the Perfect Renew 3X collection contains retinol. 
Price 
Perfect Renew 3X Skin Refiner (150ml) RM184
Perfect Renew 3X Signature Serum (40ml) RM315
Perfect Renew 3X Emulsion (130ml) RM198
Perfect Renew 3X Cream (50ml) RM290
Shop the new Perfect Renew 3X Collection at all Laneige boutiques, counters, online, and at Sephora.