Ice, ice, coffee.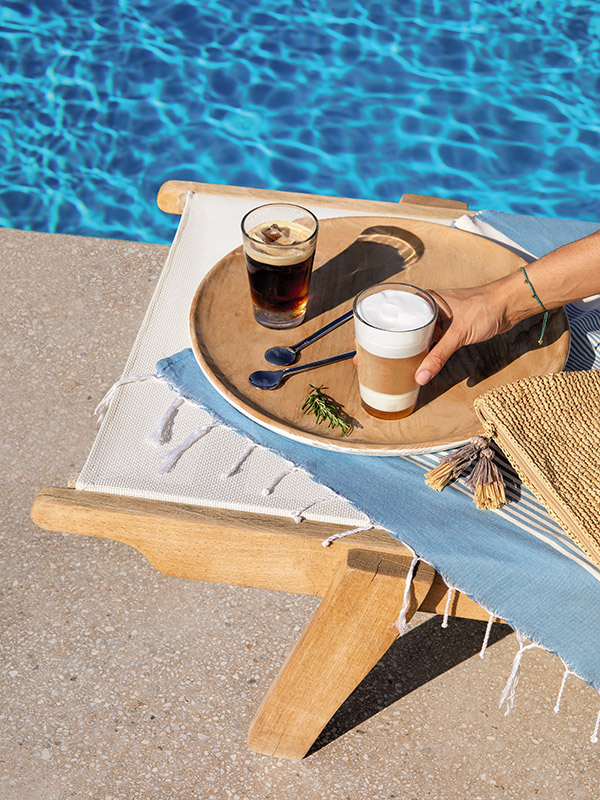 Summer is synonymous with many things – beach getaways, pool parties…but also, sweltering heat. That's why Nespresso has created something new just for you to stay cool in this 32-degree weather (which happens to be all-year-round here in Malaysia): its latest Nespresso Barista Creations for Ice range.
It took the brand five years of tasting iconic recipes from the world's finest baristas to discover what makes the ultimate iced coffee. From the ideal temperatures to the specific coffee blends, Nespresso coffee experts have drawn inspiration and insights from their travels across the globe to develop the creations.
The range consists of two unique blends that are created to be served with ice for the perfect chilled beverage this summer: Freddo Delicato and Freddo Intenso. Fans of cold brew will appreciate the former blend, which offers fruity notes from Kenyan coffee and lightly roasted coffee aromas that are surprisingly refreshing to cool off on a hot day.
Meanwhile, the Freddo Intenso is made from a blend of South American Arabica and Indonesian Arabica beans to offer more intense flavours and a full-bodied finish for those who like their coffee strong.
In conjunction with this new launch, Nespresso has partnered with gourmet flavoured syrup brand, Monin, to produce a limited edition set of mini syrups (50 ml) in Salted Caramel, White Peach & Blackcurrant. Customers can explore exclusive recipes designed to complement the distinctive taste of the two creations on Nespresso's website – or play barista and whip up their own recipes at home.
Nespresso Club Members who purchase 120 capsules from any of the brand's selections, which must include the Barista Creations for Ice, are entitled to receive the Monin mini syrup kit along with a Limited Edition Second Life coaster set that has been repurposed from 45 recycled Nespresso capsules. An additional VIEW Iced Kit, which includes two VIEW Recipe Glasses, two VIEW Recipe Spoons and one BLUE ice cube tray, will be thrown in for Club Members who purchase 150 capsules.
The Nespresso Barista Creations for Ice range is available at the brand's boutiques at The Gardens Mall and One Utama Shopping Centre, as well as online and via the Nespresso mobile app from 27 July 2020.
Recommended for you: How Nespresso sets to make the world a better place, one coffee pod at a time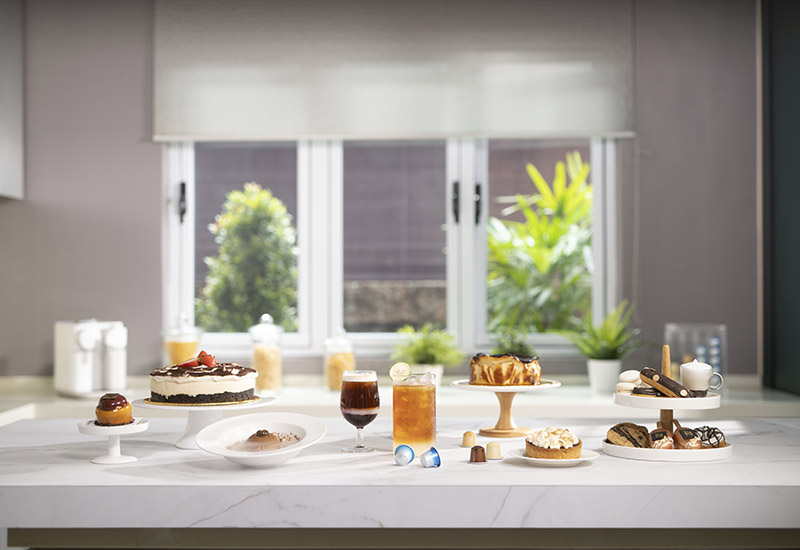 To celebrate the launch in Malaysia, Nespresso has also partnered with seven local cafes and dessert creators to craft exclusive dessert and beverage offerings that highlight the distinct flavours of the Barista Creations for Ice. The seven cafes include A Pie Thing, Gula Cakery, KEK & Co., Kissa X Coffee, Madhatter Desserts, Souka and Xiao by Crustz – each offering a unique interpretation of the coffee creations.
Malaysians can enjoy these specially crafted coffee treats at the cafes for a limited time only, from 10 August to 20 September.
You may also like: 8 dessert shops with delivery to satisfy your sweet tooth
For more information on the partnering cafés and dessert offerings, log on to the official website here. Follow Nespresso on Facebook and Instagram for more updates on all things coffee.
Photos: Nespresso