After serving as its Creative Director for four years, Natacha Ramsay-Levi is exiting Parisian Maison Chloé.
"I have had the great privilege, with the support of Chloé's teams, to express my own creativity, while refocusing the Maison on Gaby Aghion's commitment to intellectual freedom and to fundamental values that unite all of us," Ramsay-Levi said in a statement. "I want to thank Chloé for this opportunity. I am equally thankful for their support in my decision to leave my position."
View this post on Instagram
Her exiting the brand doesn't come as much of a surprise, as it had been rumoured for months following the departure of former Chief Executive Geoffroy de la Bourdonnaye a year ago. Ramsay-Levi has also suggested that her decision comes from some reassessment during the COVID-19 pandemic.
"Over the last few months of health, social and economic turmoil, I have thought about the changes I want to see in our industry and how to better align them with my own creative, intellectual, and emotional values," she explained. "It is this reflection that makes me consider my future differently and desire to pursue new opportunities."
Known for bringing an edgy and cool élan to Chloé, Ramsay-Levi joined Chloé in April 2017, after leaving as the Creative Director of women's ready-to-wear for Louis Vuitton since 2013.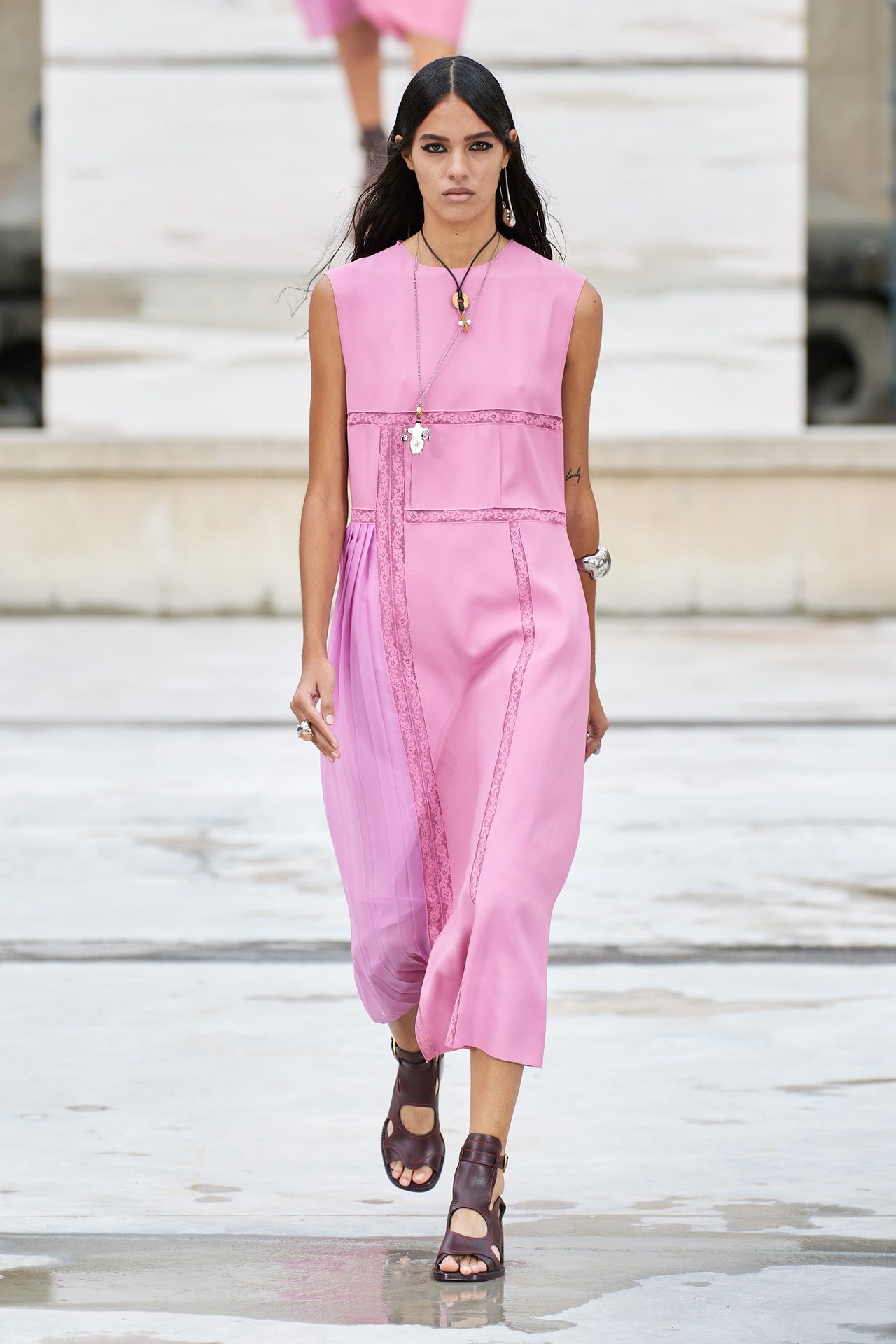 She began her career in fashion in 2002 at Balenciaga, and eventually made her way to becoming a key associate of Nicolas Ghesquière. After the latter left Balenciaga in 2013, Ramsay-Levi became a consultant for several luxury brands such as Hermès and Acne Studios, before reuniting with Ghesquière at Louis Vuitton.
"Natacha has made a great contribution to Chloé, bringing at its centre the intelligence and sense of mission that were defined by our founder," said Riccardo Bellini, the CEO of Chloé since October 2019. "She is an important member of that proud tradition of women who have designed at Chloé. Her creative leadership and her vision have written a powerful and meaningful chapter in our story."
Chloé has mostly been helmed by female designers since 1997, will the brand continue this tradition after this? While no successor has been named yet, Chloé has stated that it expects to appoint a new Creative Director "in due course."