Man doesn't live by bread alone, but at the newly reopened Osteria Mozza at Hilton Singapore Orchard, it's an awfully good place to start.
Whether it's a deconstructed Caesar salad, a delectable mozzarella platter, or a perfectly crisp pizza crust, diners at the Cali-Italian restaurant will find an abundance of artfully-made bread served atop, supporting, or rounding out most of the dishes on the menu.
And rightly so. After all, the restaurant's celebrity chef co-owner, Nancy Silverton, was the one responsible for popularising sourdough and igniting the artisanal bread movement across the U.S. in the nineties, with the establishment of the now-iconic La Brea Bakery in Los Angeles.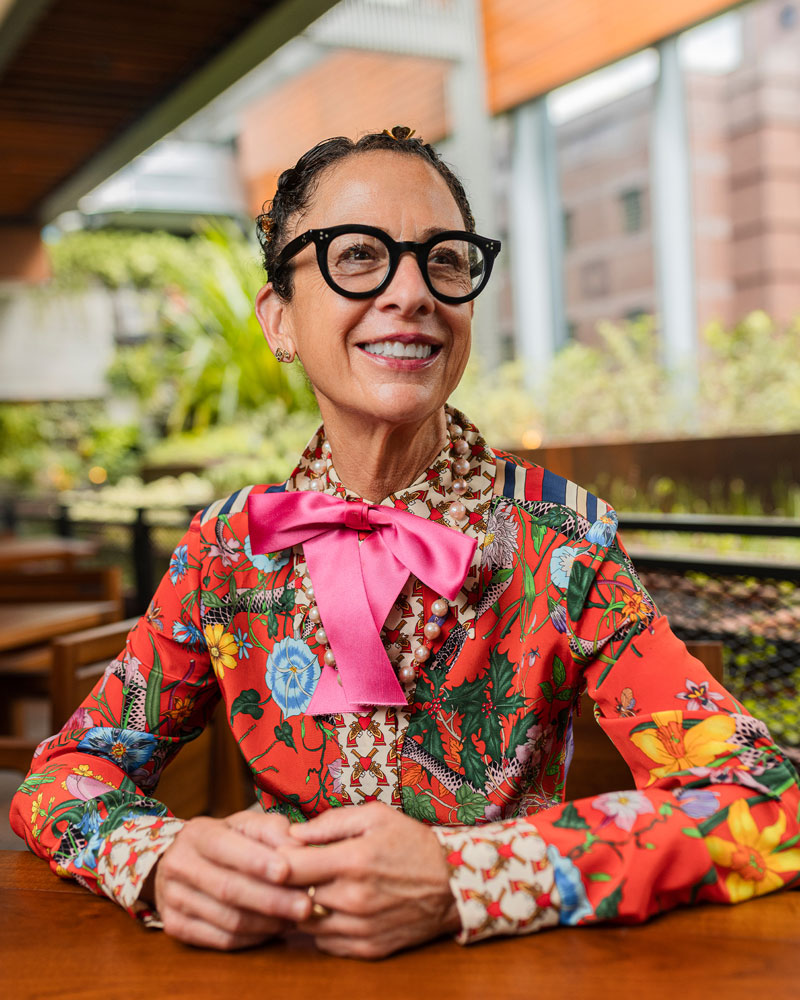 Here at Osteria Mozza, the stellar bread is but one of the highlights which range from its mozzarella bar and gelato-centric dessert menu, to its wood-oven pizzas and house-made pastas.
"I tend to take traditional dishes and add my 'Nancy take'," Silverton tells us of her approach to Italian cuisine. "My adjustments stray just far enough from tradition to surprise and delight without veering into something that's jarring or disrespectful to the classics."
The chef's uncanny ability to turn simple cooking and impeccably-sourced seasonal ingredients into something remarkable, refined and rustic is now on full display at the new Osteria Mozza, four years after the Singaporean outpost of L.A.'s one-Michelin-starred restaurant shuttered.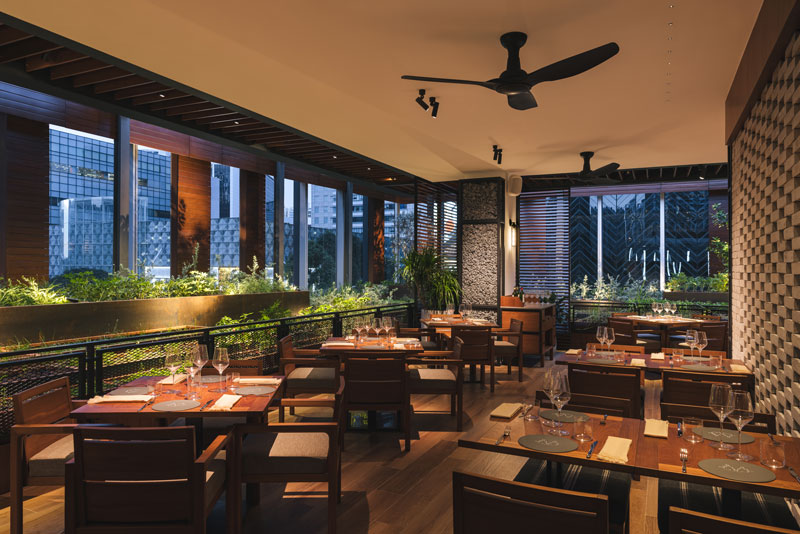 Old and new favourites at Mozza
Making a triumphant return at a gleaming new address, Osteria Mozza takes its place as a jewel in the new Hilton Singapore Orchard's crown of impressive dining destinations. Reminiscent of a Tuscan farmhouse, the décor radiates an earthy warmth with gabion stone walls, natural brick screening, stacked firewood, and open kitchen.
Outside, an elegant terrace surrounded by lush greens beckons those partial to leisurely alfresco meals, while a private 10-person dining room offers an intimate space for get-togethers and special occasions.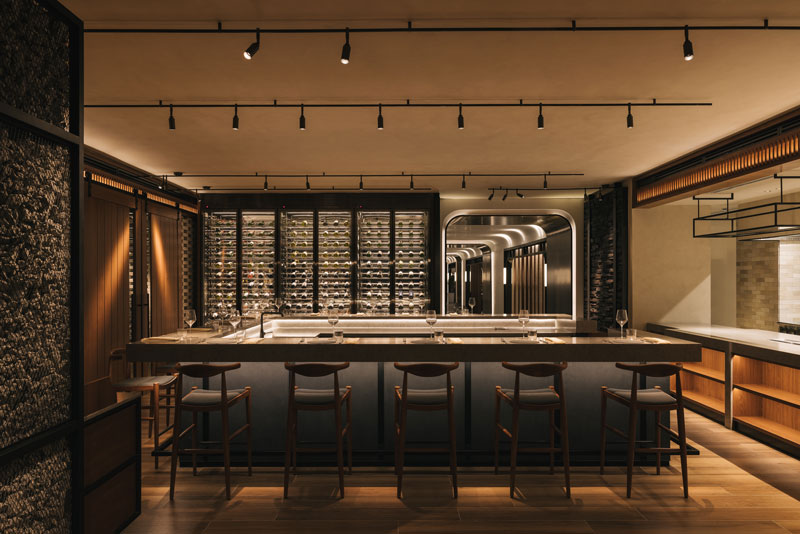 Anchoring the dining space is the unmissable mozzarella bar, where diners will find a stunning array of mozzarellas, burratas, and fresh cheeses, as well as imported Italian cured meats carefully sourced by Silverton and her team. A signature of Osteria Mozza, the Affettati Misti, features butcher's pate and trotter fritti among its cold-cut offerings, as a special nod to its Singaporean setting. 
Our start to the meal, however, is a crunchy, meaty wreath of Prosciutto-wrapped Grissini. A famed off-menu staple at the original L.A. restaurant, the breadsticks made from pizza dough are dipped in truffle butter and wrapped with prosciutto for an indulgent, melt-in-your-mouth treat.
Of course, at a mozzarella bar in a restaurant called Mozza, we wouldn't dare miss the Mozzarella di Bufala & Condimenti, a rich, creamy buffalo mozzarella accompanied by a sauce quartet of basil pesto, salsa romesco, black olive tapenade and caperberry relish.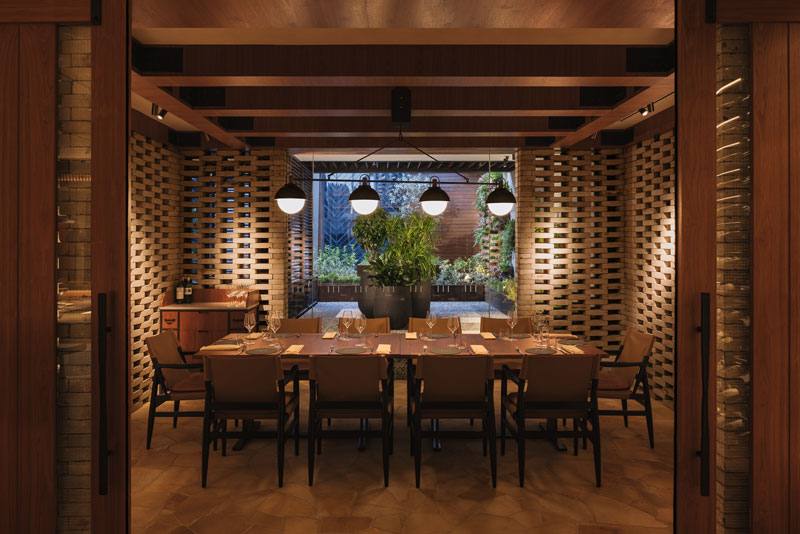 Fans of the previous Osteria Mozza in Singapore will be pleased to hear that 80 percent of the kitchen staff have returned to work at the new outlet. Assuring diners that they are in good hands, Silverton shares: "Our Executive Chef Peter Birks, who was with us at the former Osteria Mozza from 2016 to 2018, will be here to carry on impeccable execution of our classics while introducing many of the new items more recently developed in Los Angeles."
One of the classics in question? The Nancy's Caesar, the chef's deconstructed version of the Caesar salad. With fresh lettuce coated in a savoury parmesan sauce on one side, and a crostini stacked with egg slices, tender braised leek and briny anchovy on the other, the dish's vibrant burst of flavours and textures makes it a Mozza must-try.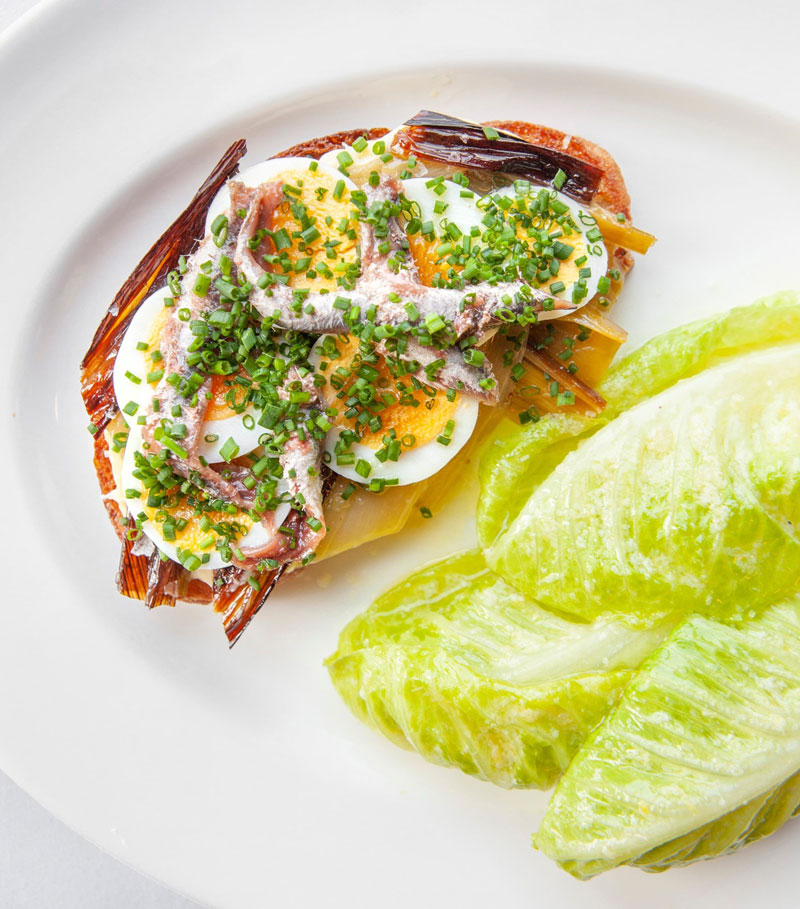 A parade of pastas and pizzas come our way, led by the Orecchiette, a glistening plate of hand-rolled pasta with sausage and Swiss chard that emanates peppery warmth in each bite. The Fonduta Ravioli is an oozing, cheesy delight that takes on an added complexity, thanks to a drizzle of 25-year-old Aceto Balsamico Tradizionale di Modena.
An unexpected standout of the meal comes in the form of the Cacio e Pepe pizza, a deceptively simple looking interpretation of the Roman pasta dish featuring dollops of house-made ricotta, pecorino, and tellicherry and pink peppercorns. Airy ricotta becomes the perfect counterpart to the exceptionally crisp yet chewy pizza base, balanced by hints of pepper that cut through the creaminess.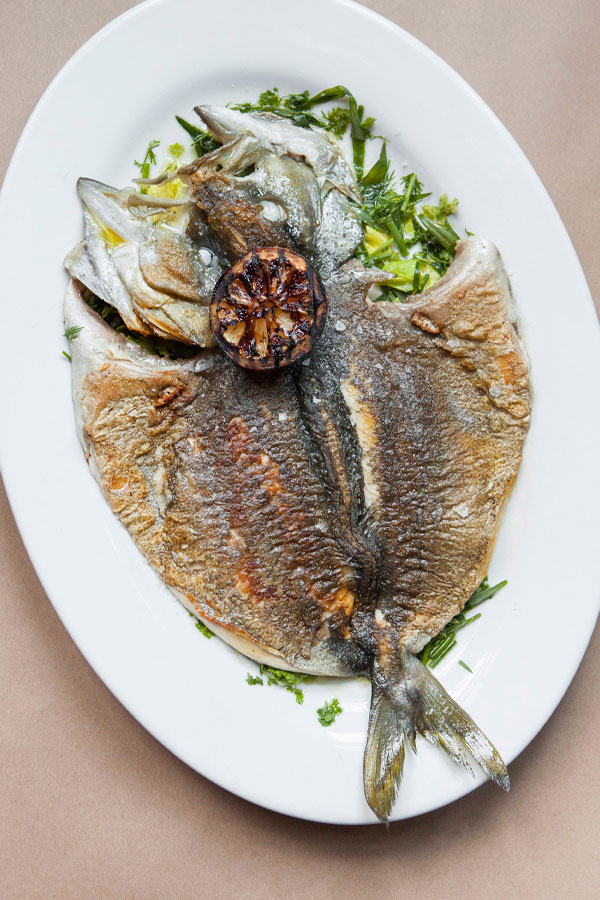 Asked about how Singapore's dining culture has shaped the menu, Silverton points out: "The love of communal eating and abundant local seafood have influenced our menu here. The Osteria Mozza experience is made for sharing dishes…or not!"
This is exemplified in the Cacciucco stew, which was inspired by the fresh seafood sourced locally like grouper, Venus clams, calamari, red prawns, mussels and red pepper crostone. Other sharing dishes worth tucking into include the satisfyingly fresh Whole Branzino alla Piastra cooked on a plancha grill, as well as the marvellously juicy Sirloin Tagliata.
On its Dolce menu, Osteria Mozza unabashedly flaunts its fondness for gelato, with Silverton signatures like the Butterscotch Budino with caramel sauce, crème fraiche and Maldon sea salt, sitting alongside desserts bearing a distinctly American quality, such as the Tin Roof Sundae with caramel gelato, salted peanuts, and marshmallow sauce.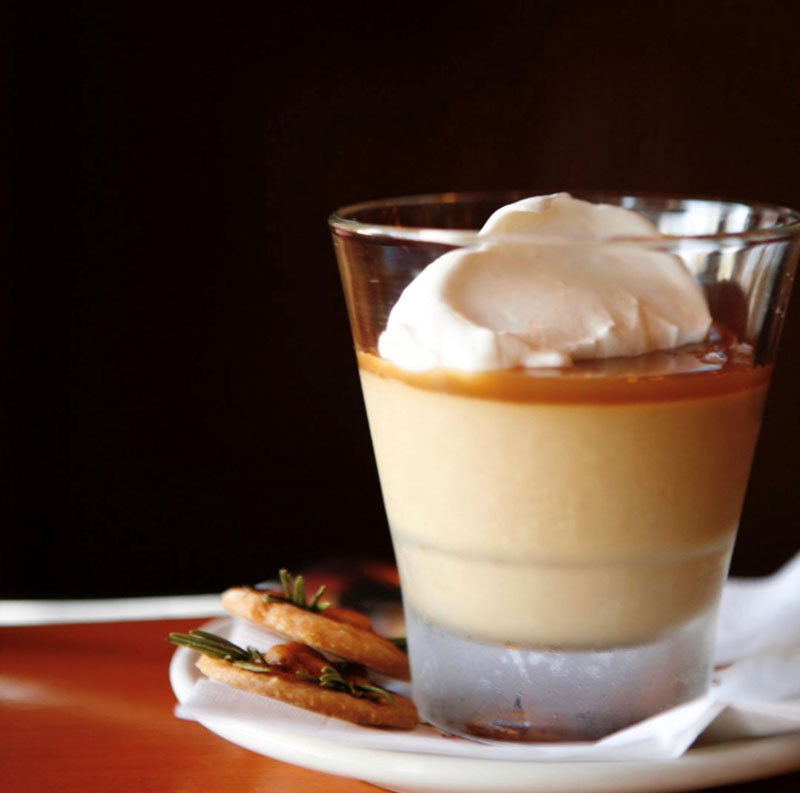 For more information on Osteria Mozza at Hilton Singapore Orchard, or to make a reservation, visit hilton.com
Photos: Hilton