The 25-year-old will be of the first Malaysians to race in 24 Hours of Le Mans, but that's just the natural order of things for the racer who became F1's youngest test driver at 16.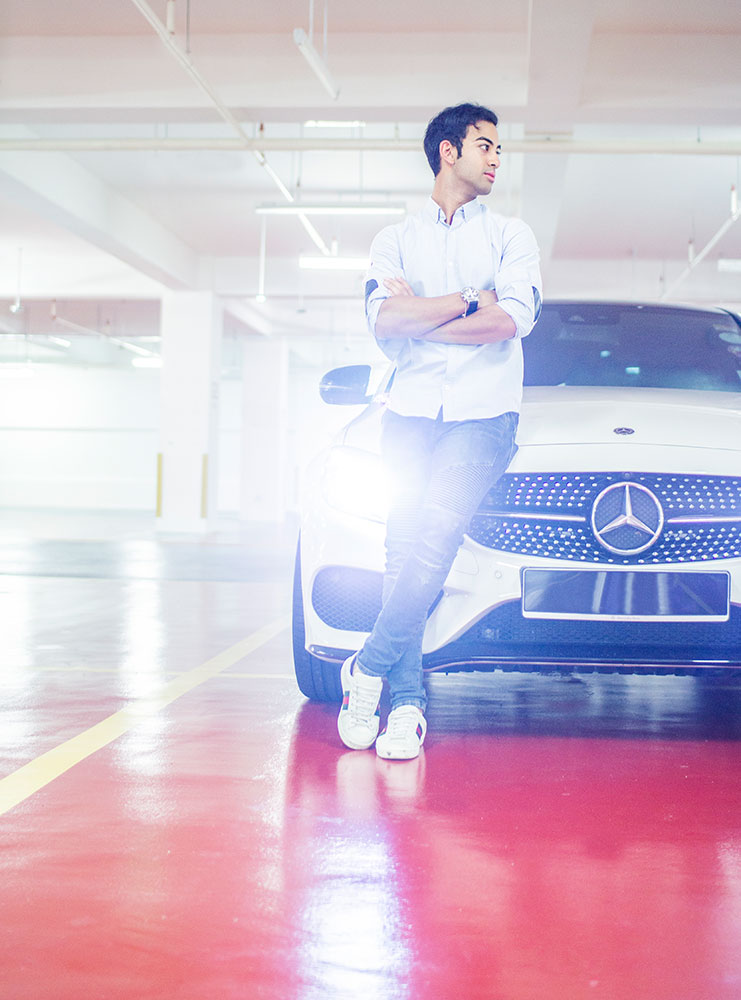 It's a Monday morning, and it's pretty stuffy shooting down in a parking lot – but the heat is nothing Nabil Jeffri isn't used to. A racer since eight years old, he knows small, sweltering spaces well – though we're sure he wouldn't refer to his #FortuneCat37 as either.
That's the moniker of the Oreca 07 Nabil drives in the 2018/19 FIA World Endurance Championship (WEC), where he debuted on May 5. The six-hour Spa-Francorchamps in Belgium was Nabil's longest race to date. That is, until his Jackie Chan DC Racing team hits 24 Hours of Le Mans in June.
This is the next stage in charting his motorsport career, and Nabil is focused. At 25, he has spent 15 years chasing his dream on track. What started as family time turned serious for a young Nabil at 10, when he entered his first go-kart race.
Formula for discipline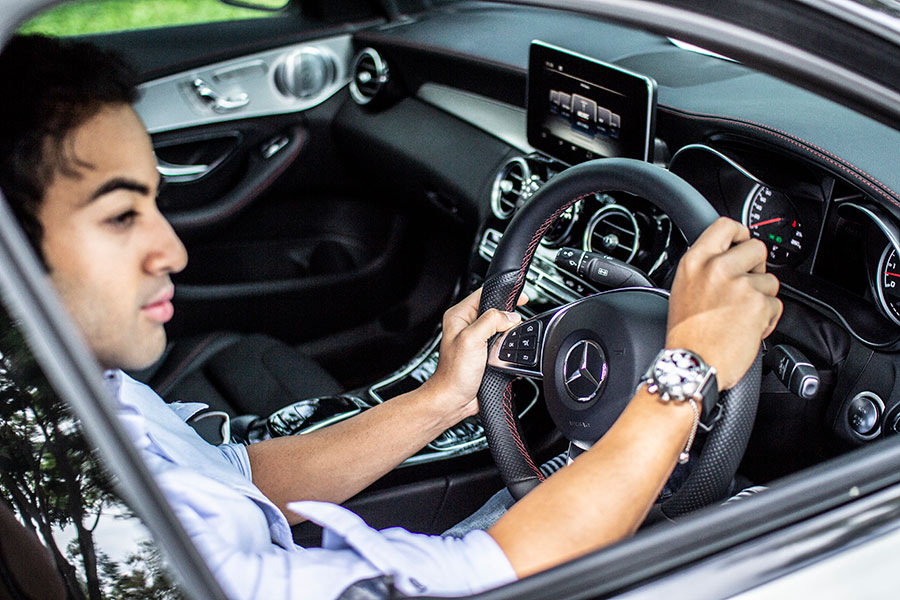 "At that time it was just a weekend thing. My parents would bring me to the track once I'd finished my school work," he reminisces, calling motorsport 'extra motivation' to excel academically.
In true Asian spirit, doing well in school was a prerequisite for track time. Despite – or perhaps in spite – of this, Nabil received his big break just shy of 17 years old. While preparing for his Sijil Pelajaran Malaysia (SPM), he was selected for the AirAsia ASEAN Driver Development Program while also racing in Formula BMW Pacific. Here, he started testing race cars for Lotus Racing Formula One, making him the youngest in the F1 scene to ever do it.
"Being involved in the racing scene since young taught me to divide my time well," he says. His existence is proof.
Nabil embodies the spirited energy that reflects his fast-paced lifestyle, mixed with a relentless drive for a dream that is purely innate. When he's not training or racing, the enterprising young man is figuring out how to diversify his income streams with other businesses.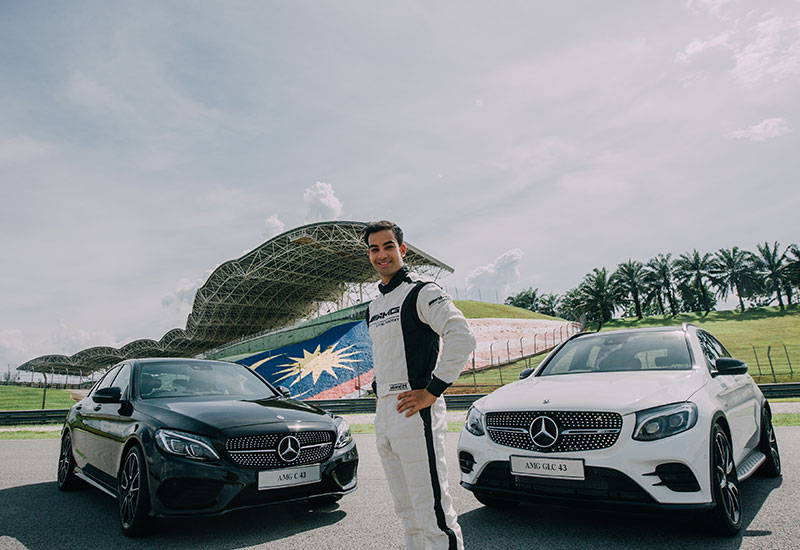 Fast becoming Malaysia's racing golden boy, Nabil is aligning himself with the top players of the game. Mercedes-Benz Malaysia welcomed him as Malaysia's first AMG Brand Ambassador with the launch of the locally-produced Mercedes-AMG C 43 and GLC 43 in April.
"It's no wonder they call it the racetrack limousine," he commented at the launch, after which he received his very own in C 43 in white. "I am truly impressed by the power of the 3.0-litre biturbo V6, the rapid gearshifts of the 9G-TRONIC automatic transmission and the immense grip of the AMG Performance 4MATIC all-wheel drive."
"We have to look at the bigger picture… to put Malaysia on the map in Formula 1"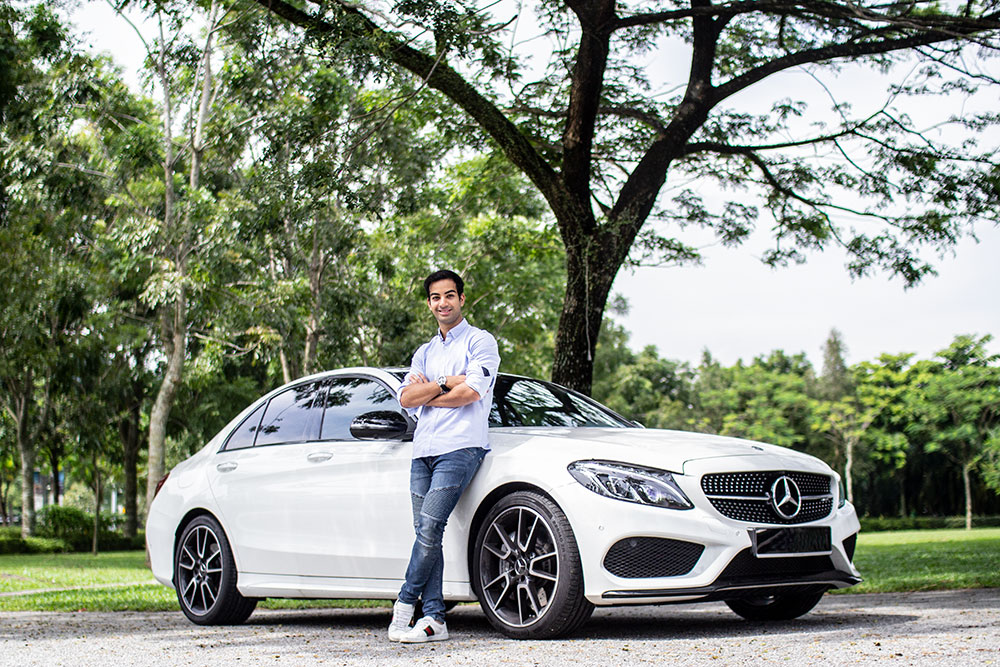 We don't hear of many young drivers breaking into the scene because racing is an expensive sport. Sponsorship is a major concern, especially in Malaysia, where F1 racing seems to have been pushed back to a nascent stage.
Sepang International Circuit (SIC) remains a constant support for Nabil and his team, made up of Jazeman Jaafar and Weiron Tan. It's also telling that Alex Yoong, pioneering Malaysian Le Mans racer currently heading SIC's driver development department, anticipates a podium finish for this team's WEC debut.
"Each year of F2 racing, which I have done for the past two years, costs RM 8-10 million. One race at Le Mans is RM 1 million," Nabil reveals. "It's expensive, but we have to look at the bigger picture – what we get in return, to put Malaysia on the map in Formula 1."
At the pinaccle of automotive R&D, F1 technology informs a burgeoning industry that's thirsty for more. Hybrid, fuel-saving, and aerodynamic technology are perfected on circuits before they make their way to highways, Nabil tells me, and this is why professional racing should be embraced as more than a hobby.
Accelerating to excel
What makes a race memorable to someone who practically grew up on the track? Is it a podium finish? A career milestone? An ambassadorship? His list of achievements and accolades make quite a read, but to Nabil, it boils down to the emotions those memories illicit.
"Racing in Formula 2 in Monte Carlo was amazing. I must have finished in the top 10, but the way I feel about it now is as strong as it was when I was driving the car, entering corners at 230 km/h," he grins at his favourite memory.
In conversation, it quickly becomes clear that Nabil's passion goes beyond an adrenaline rush or trophy. Lucky for him, this attitude is crucial for longevity in most disciplines, more so motorsport.
I'm looking forward to racing against some of my idols at Le Mans.
"The races are short, so you have to enjoy the whole process. So much preparation goes towards racing," Nabil asserts, revealing he trains twice a day, on top of enjoying a multitude of outdoor sports. In preparation for 24 Hours of Le Mans, that routine now includes up to nine hours of simulation training daily.
"I'm looking forward to racing against some of my idols at Le Mans – people like Juan Pablo Montoya and Fernando Alonso," he says, giving us a glimpse into the childlike wonder he still holds for the sport.
"It would be amazing to see my name on a garage next to Alonso's."
Follow Nabil's journey on Instagram @nabiljeffriofficial.
Photography: Gan Yew Chin
Recommended for you: Ferrari 488 Challenge race day with Zen Low