We can't think of a more romantic gesture than renting out an entire private island to spend Valentine's Day at. Other than having the whole beach to yourself, you'll also get first-class services from personal butlers, concierges and chefs. Some of these private islands come with a complimentary yacht while others include free water activities for the entirety of your stay. Browse through our guide on the best private islands to spend the upcoming Valentine's Day at. 
Choini Cay, Bahamas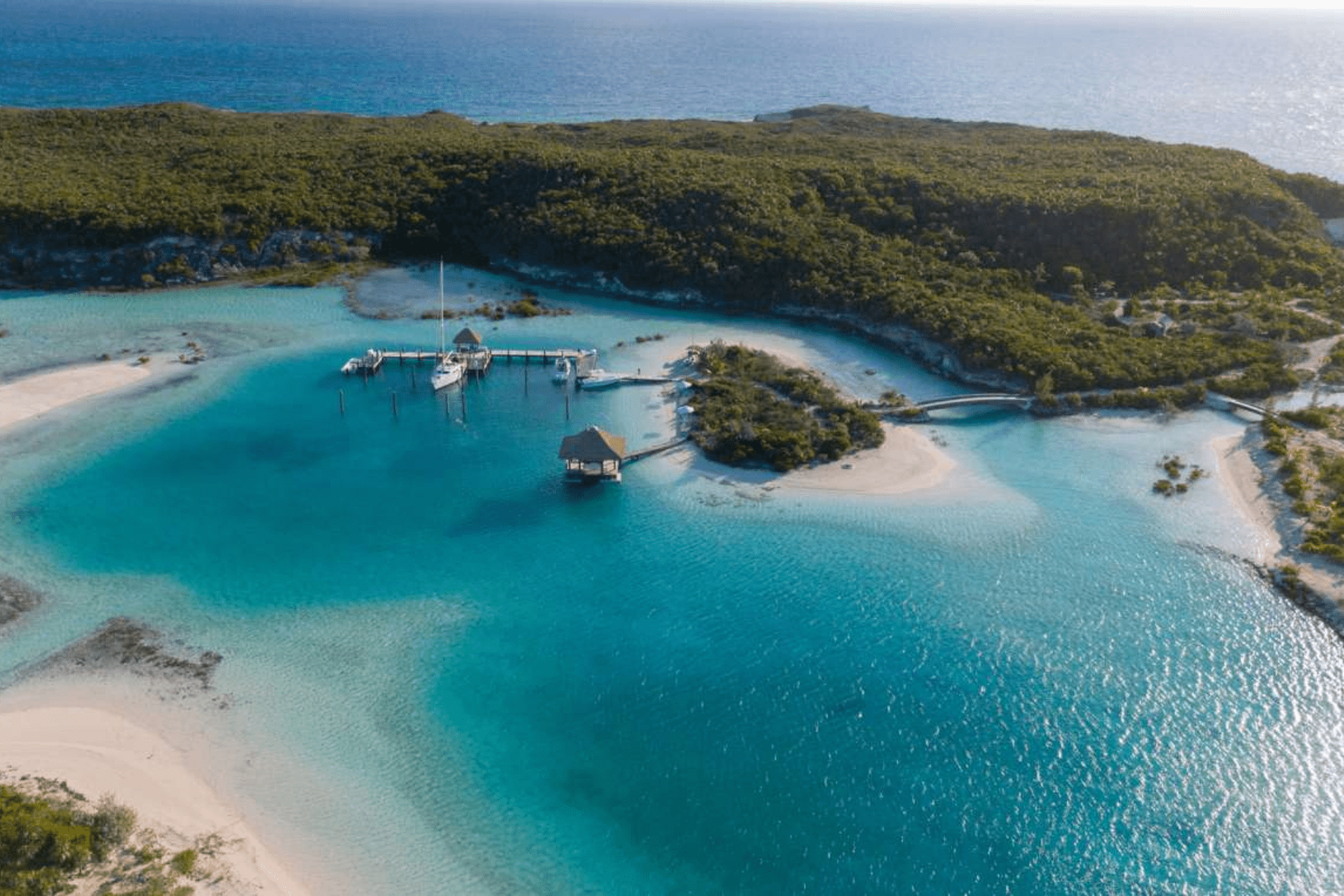 Entirely powered by solar energy, Choini Cay is an ultra-luxurious resort with personal staffing and six private white sand beaches. On the island, there are a total of five bedrooms in the form of suites, all of which are located in Balinese-style buildings joined by thatched walkways adorned with candlelight lanterns. The master bedroom, which is housed in a separate area, features a king bed, a sitting space, a wide open shower, an oversized tub, and an outside Jacuzzi. The other guest villas are placed nearby each other, with a reasonable walk away from the master bedroom suite. 
Price: From $21,000 per night
Where to book: Private Islands Inc.
Soneva Fushi, Maldives
As one of the largest private islands in the Maldives, Soneva Fushi offers 64 private island villas, engulfed in lush tropical greenery. Every villa is strategically placed near the beach and houses expansive living areas, views of the sunrise or sunset, alongside a private pool of its own. There's also a slide that provides guests with a direct path into the clear blue sea from the comfort of their own villas. Soneva Fushi is also known for its personalised butler service and spa while offering guests a wide range of activities and dining options.
Price: From $2,500 per night
Where to book: Soneva Fushi
Gladden Private Island, Belize
For the ultimate Valentine's getaway, Gladden Private Island offers a one-bedroom luxury villa fit for two. However, there's also a second suite if you're looking to visit the island with a few friends, though the island can only entirely fit up to four people. In terms of staff, they are housed on a smaller island a few minutes away. Hence, should you need to call the concierge, chef or manager, you will need to wait for roughly two minutes as they take a boat trip to your island. Nevertheless, it makes this island one of the most romantic places to be, considering the amount of privacy you're given. 
Price: From $3,000 per night
Where to book: Gladden Private Island
Vomo Island, Fiji
Those looking to propose to their significant other this Valentine's Day can look to Vomo Island, a privately owned 225-acre property that houses 32 rooms that can accommodate up to 90 people. From Fiji's main international airport, guests can depart to Vomo Island, located at the summit of the Mamanuca Islands group, through a 15-minute helicopter or flight. Alongside gorgeous beach villas and hillside villas, the property also provides a four-bedroom suite alongside a four-bedroom royal villa. 
Price: From $39,000 per night
Where to book: Private Islands Inc.
Calivigny Island, Grenada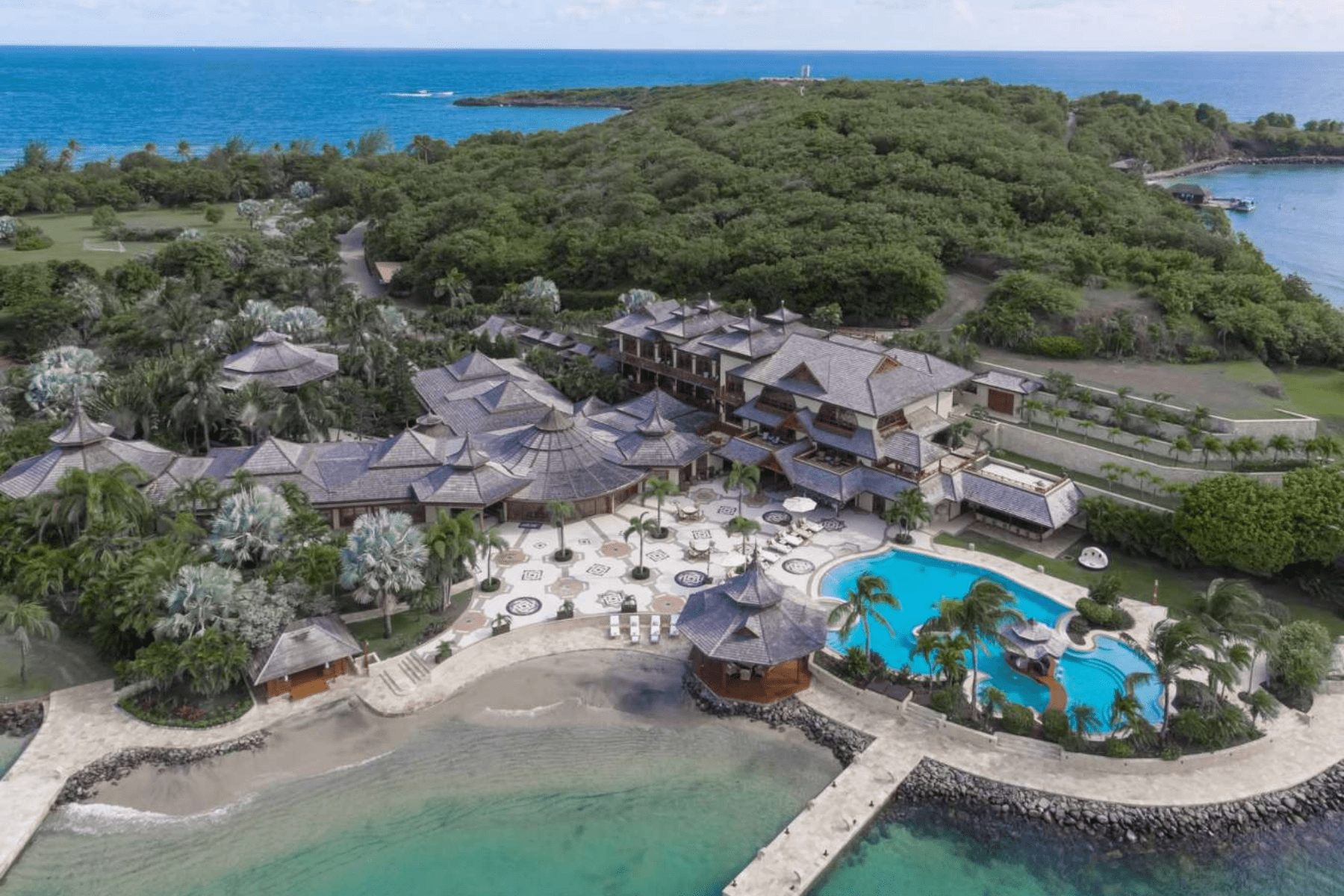 With luxurious lodging and detailed service in the Caribbean, Calivigny Island stands as one of the most expensive and prestigious island rentals. Spread across 80 acres featuring two sandy beaches with panoramic views of the Atlantic and Caribbean oceans, the island offers two luxury villas and three beach cottages. Other than that, guests are treated to private cooks, free boat rides, and a wide range of activities for sports enthusiasts and those looking to just relax. 
Price: From $132,000 per night
Where to book: Private Islands Inc.
Villa on Dunbar Rock, Honduras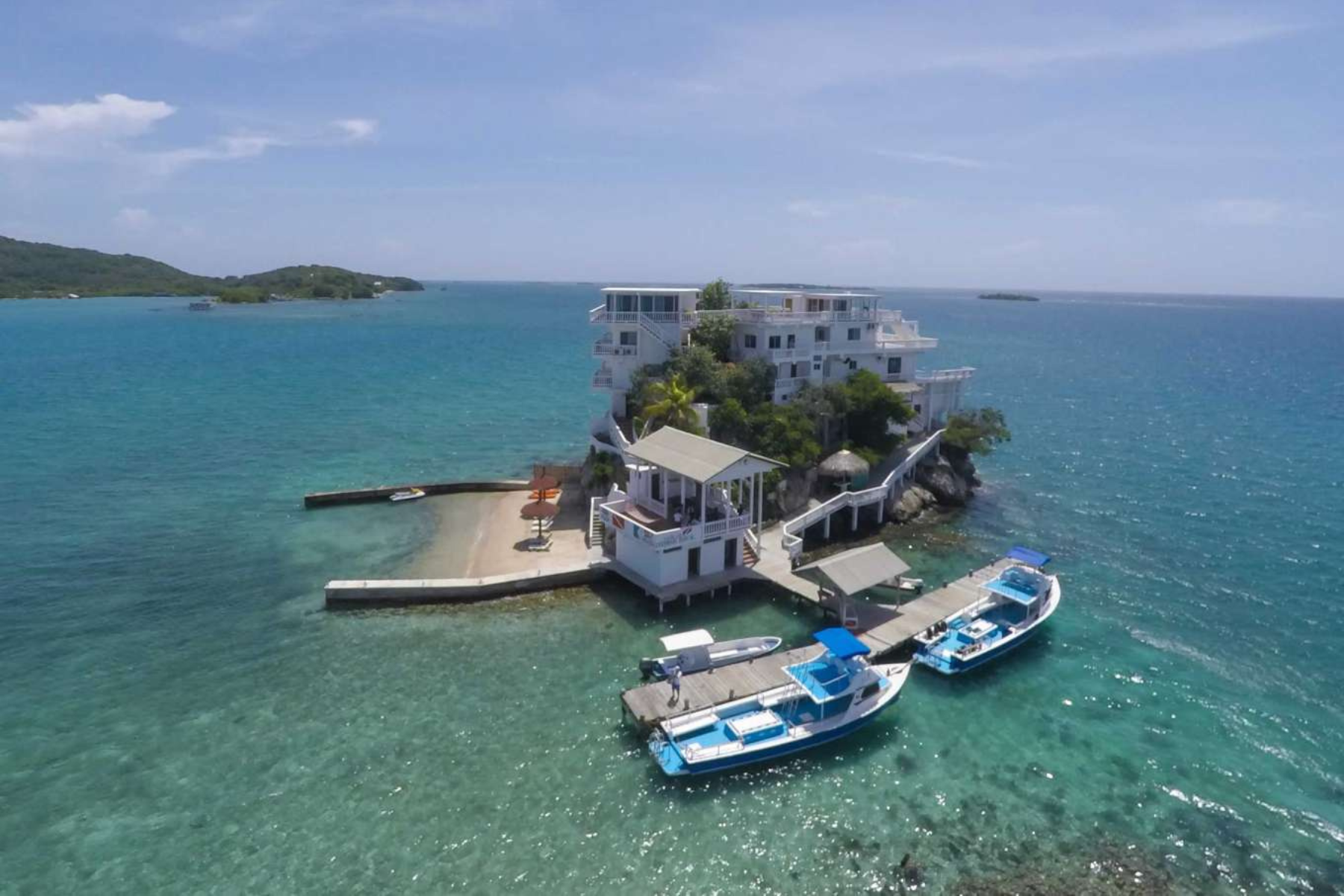 Perched on a cay with 360-degree views of Sandy Bay is Villa on Dunbar Rock, a 15,000 square-foot villa with two roomy dive boats, a PADI dive centre with concierge diving services, and a reef system. The lodging includes nine oceanfront rooms and two suites, all of which come with their own seaside balconies. For the ultimate romantic getaway, enjoy fine dining with your loved one, swim in the infinity pool, and treat them to a relaxing massage. The entire island features free WiFi access as well, even when you're at the sandy white beach. 
Price: From $50,000 per week
Where to book: Private Islands Inc.
Voavah Private Island, Maldives
If you're seeking the iconic Four Seasons service on a private island then look to Voavah, a popular spot for active couples. When you rent the private island, a luxury yacht is included, where you can enjoy sunset dinners and explore nearby resorts or islands. Up north at the Baathala, you can swim with reef sharks, multicoloured fish and turtles. The renowned Hanifaru manta dive site can also be found down south, for couples who enjoy diving together. On the east of the island, guests can soak up the warm clean sand while admiring the spectacular sunset on the west. 
Price: From $46,000 per night
Where to book: Private Islands Inc.
Featured image by Gladden Private Island.