Every season – no, scratch that – every month, there's always going to be a new handbag release, or ten. (Note: see The Bag Edit for proof). Occasionally, a trend arises to dictate what you'll be seeing a lot of on the high fashion streets, Instagram feeds and store shelves. There's the micro bag trend, for example, or the new it-bag from Burberry: Pocket Bag.
While trends come and go, some silhouettes have withstood the test of time and remain an icon until this day. Some bags even have a resale value higher than its original price, making for a worthy heirloom or investment.
From the Lady Dior to the Hermes Birkin, take a gander at the 10 most iconic designer handbags of all time to invest in for life. How many do you own?
Lady Dior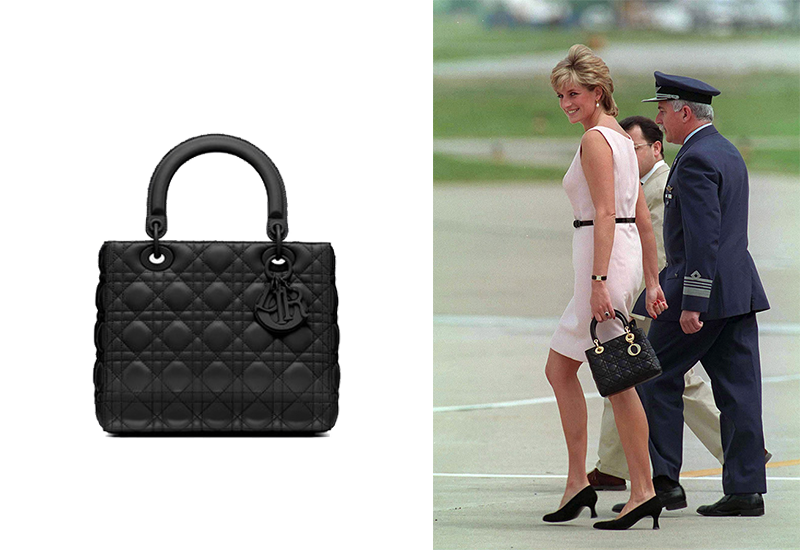 The Dior Book Tote and Dior Saddle Bag have their shining moments, but who can resist the timelessness of the Lady Dior? Gifted by France's First Lady Bernadette Chirac to Princess Diana in 1955, the classic stitched-leather handbag complemented with alphabet charms from Dior became an immediate hit then. In her honour, the bag, originally called "Chouchou", was christened as Lady Dior. It has since been reinterpreted in an array of sizes, colours and materials – even evolving into an art project.
Chanel 2.55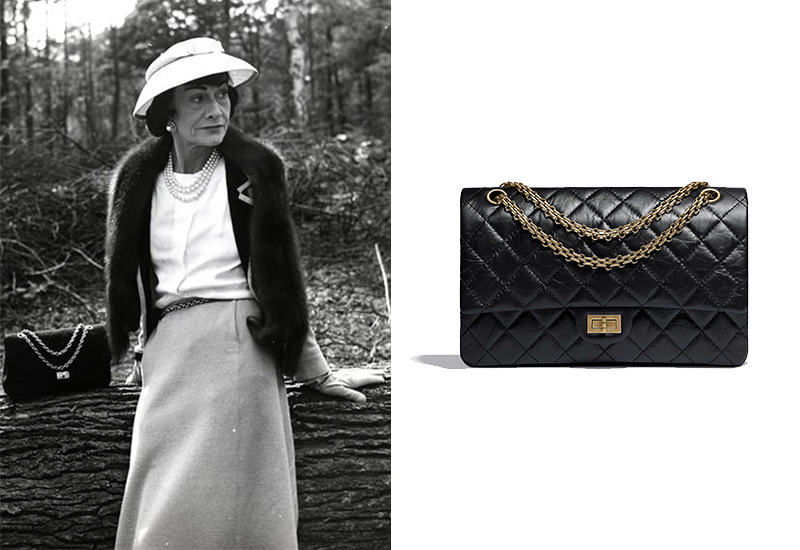 In case you didn't already know, the numbers in the Chanel 2.55 point to one significant month: February 1955. This was when Mademoiselle Coco Chanel introduced a new innovation to the bag department in the form of a flap bag that came with a shoulder strap. Up until that time, there were only top-handle totes, pocketbooks and clutches, which made the bag such a unique symbol of style. Fun fact: the interior zip pocket was originally designed as a secret compartment for Coco to stash her love letters.
Hermès Birkin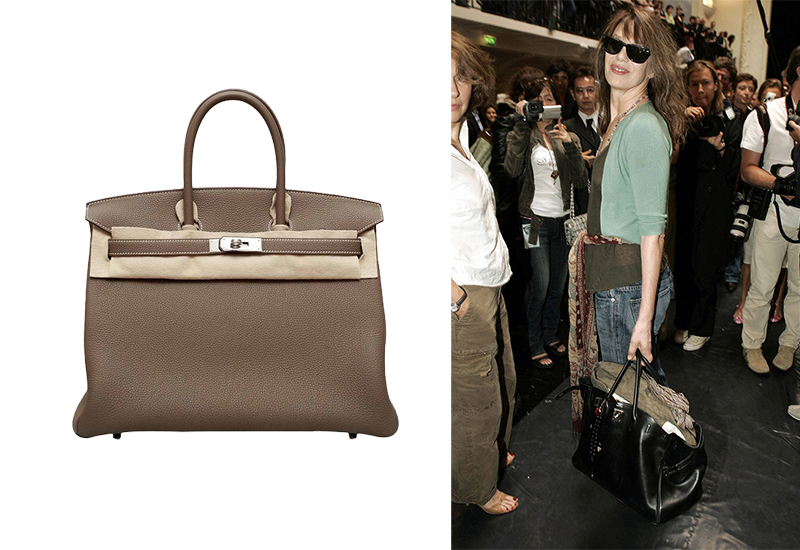 You don't have to be a bag addict to have heard of the Hermès Birkin. But perhaps you're unacquainted with its origins. In 1981, English-French celebrity Jane Birkin happened to be seated next to Hermès Chief Executive Officer Jean-Louis Dumas on a flight. Noticing her struggle with a cumbersome carry-on, he sought to design the perfect carryall bag. Three years later, the Birkin was launched. Today, it's one of the world's most expensive bags and production is tightly controlled to add to its exclusivity.
You may also like: What makes the Hermes Birkin such as symbol of status
Gucci Jackie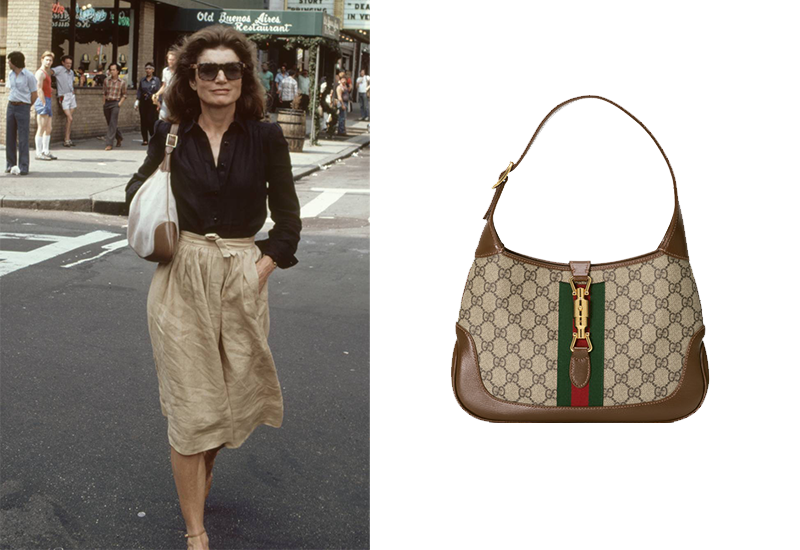 Another designer bag named after a fashion icon is none other than the Gucci Jackie. First introduced in the 1950s, the bag was officially renamed in 1961 after former US First Lady Jackie Kennedy began carrying it around. Since then, it has made a comeback in 1999 under creative director Tom Ford, and again in 2009 with Frida Giannini at the helm. Alessandro Michele has revisited the silhouette for Fall/Winter 2020, offering the slouchy hobo bag in a variety of fresh colours and sizes.
Longchamp Le Pliage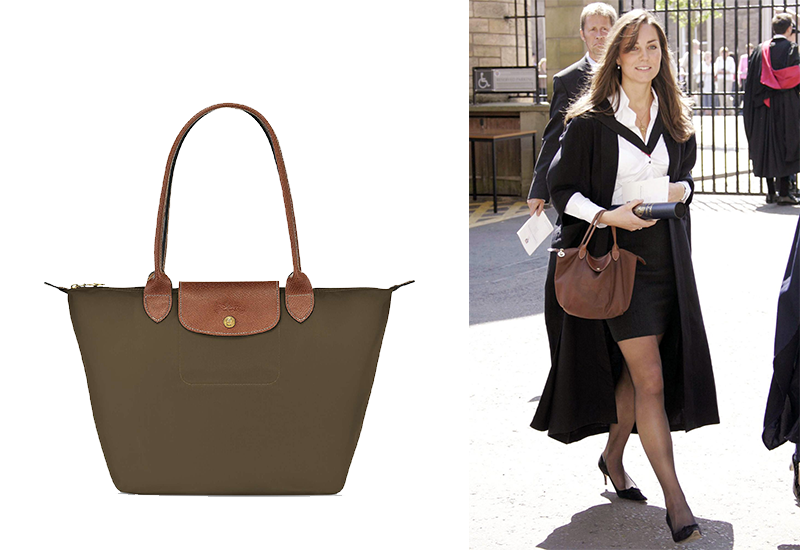 Think Longchamp and the first thing that comes to mind is the Le Pliage tote. The name means "folding" in French, referencing the art of origami which the bag's trapezoidal shape is inspired by. Conceived by the son of Longchamp's founder, Philippe Cassegrain, the popularity of the tote is often ascribed to its lightweight design, durable quality and wide range of styles and colours. To date, the brand has sold more than 32 million Le Pliage bags in over 1,800 stores, so you're missing out if you don't own one in your collection.
Related: 25 facts about the Longchamp Le Pliage that makes it so iconic today
Louis Vuitton Speedy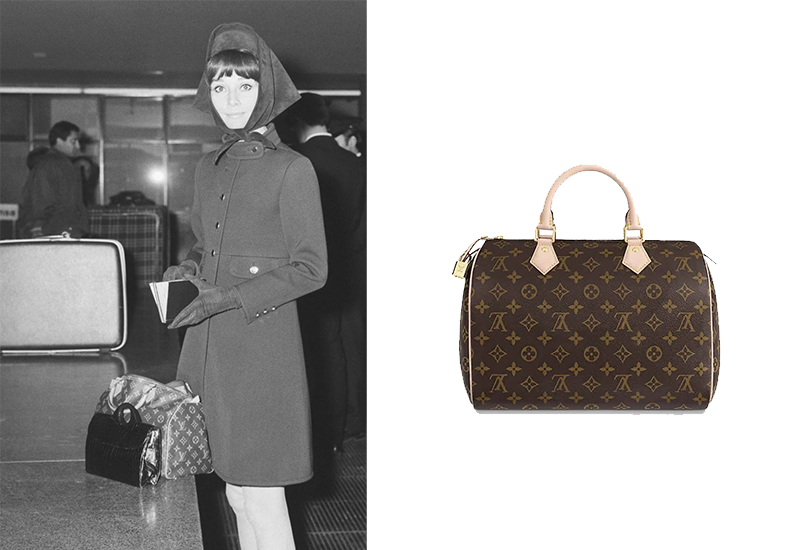 The enduring charm of the Louis Vuitton Speedy can be attributed to one Audrey Hepburn. A celebrated fashion icon herself, the actress and humanitarian was responsible for its creation in the first place. She had requested for a smaller, portable everyday version of the brand's keepall – and thus, "Speedy" was born. After she was spotted carrying the bag, demand went through the roof and the designer put the style into production. It remains one of the Maison's signatures to this day, available in a variety of sizes, materials and colourways.
Fendi Baguette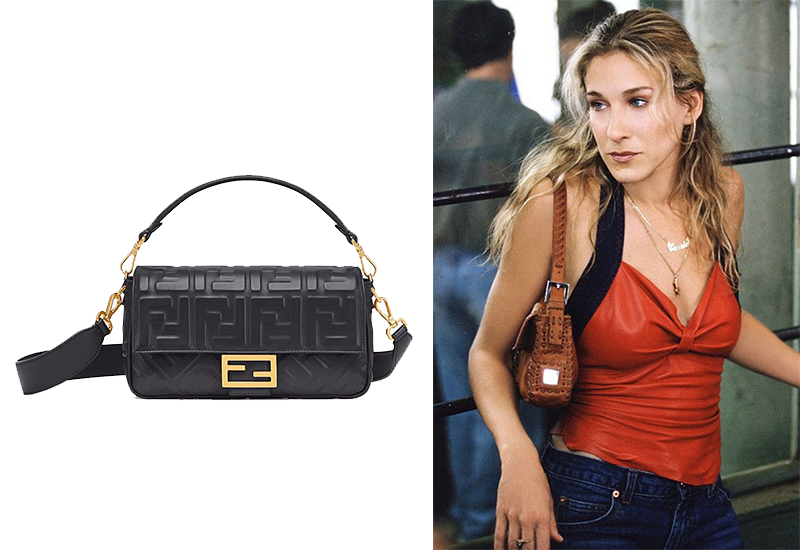 Fendi's first "it-bag" owes its popularity hands-down to HBO's Sex and the City. Who can forget Carrie Bradshaw's (played by the ageless Sarah Jessica Parker) enlightening cry to her mugger: "It's not a bag – it's a Baguette!"ˆ? The name stems from its unconventional shape that can be easily worn under the arm, much like how you'd carry a French baguette. Over 20 years since the debut of the bag in 1997, it is said to have sold more than a million units with over 1,000 different iterations.
Prada Nylon Backpack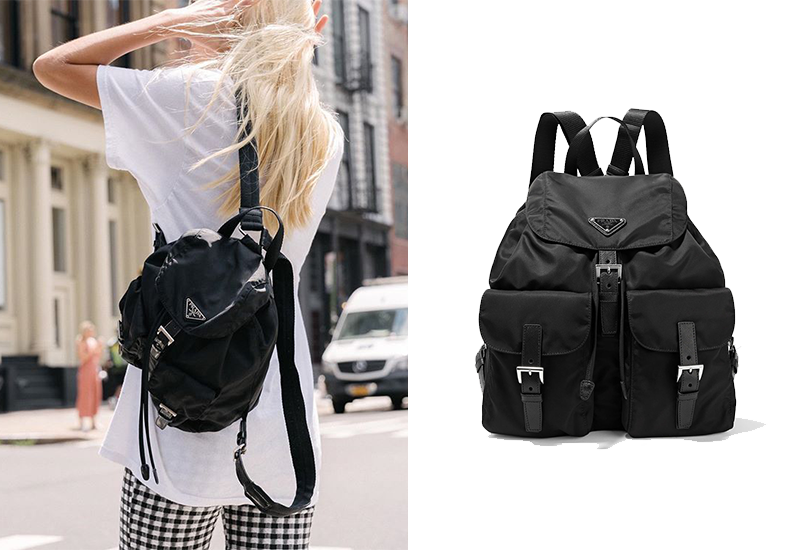 While the rest of the entries on this list feature a tote, top-handle or sling bag design, Prada's most iconic accessory is the Nylon backpack. Also known as the Vela, it was introduced in 1984 by Miuccia Prada, which led to the house's signature use of industrial weight nylon in its bags – a material typically used for Army tents. Its popularity peaked in the '90s, with OG supermodels carrying the versatile, functional bag over one shoulder as one would.
Hermès Kelly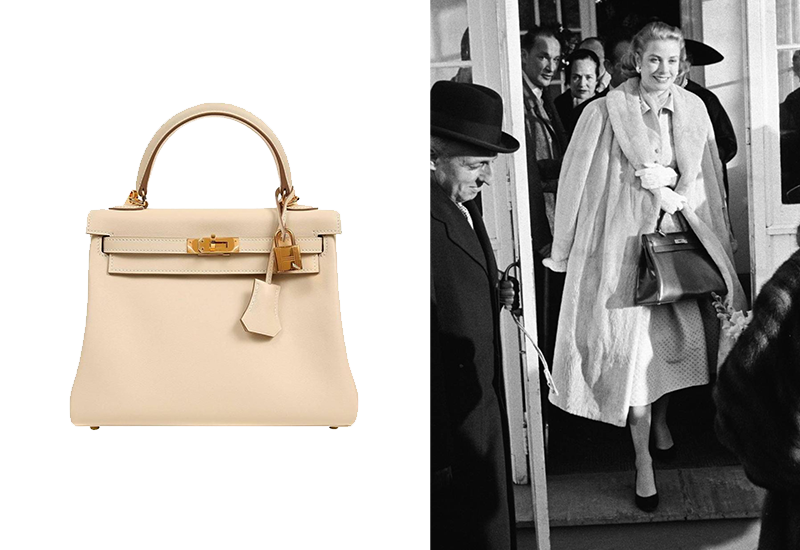 Hermes' Birkin and its investment potential are often discussed, but did you know that the designer's best record for valuation spike is currently held by the Kelly? According to Forbes, the former's value has soared 93% over the past decade, whereas the Kelly tops that at 129%. It first appeared as a saddle holder under a different name in 1892. Legend has it that in the 1950s, Princess Grace Kelly of Monaco was photographed holding the bag over her belly to conceal signs of pregnancy. Since then, the bag has been renamed after her and reimagined into many different variations.
Balenciaga Motorcycle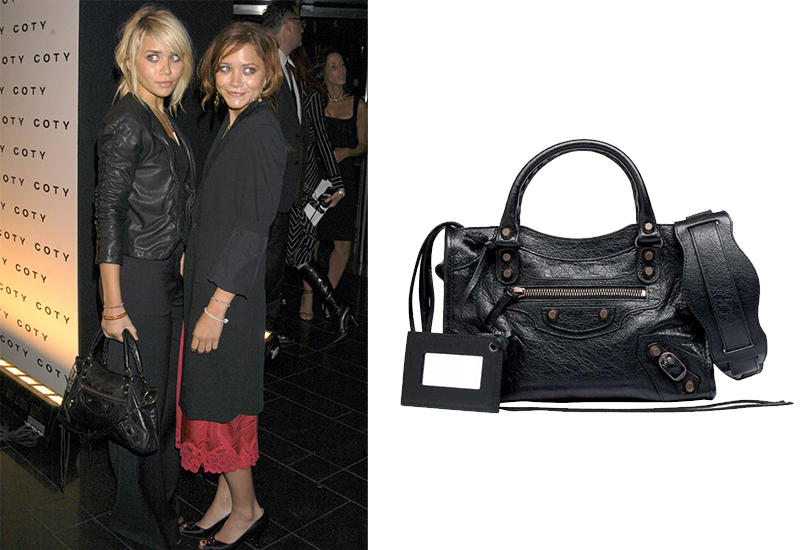 Though a relatively recent creation compared to others above, the Balenciaga Motorcycle has attracted a cult following since 2001. Designed by then-creative director Nicolas Ghesquire, the slouchy bag is defined by studded and zip hardware details and dangling tassels that give off a biker vibe (hence the name). It was one of the few bags to debut without brand logos being front and center, yet became instantly recognisable for the fact. The City version is arguably the most popular of all its iterations, thanks largely to Mary Kate and Ashley Olsen who were spotted carrying the bag everywhere in its first decade.
Product images courtesy of respective brands