There's one for every Potterhead, whether you're Gryffindor, Ravenclaw, Hufflepuff or Slytherin.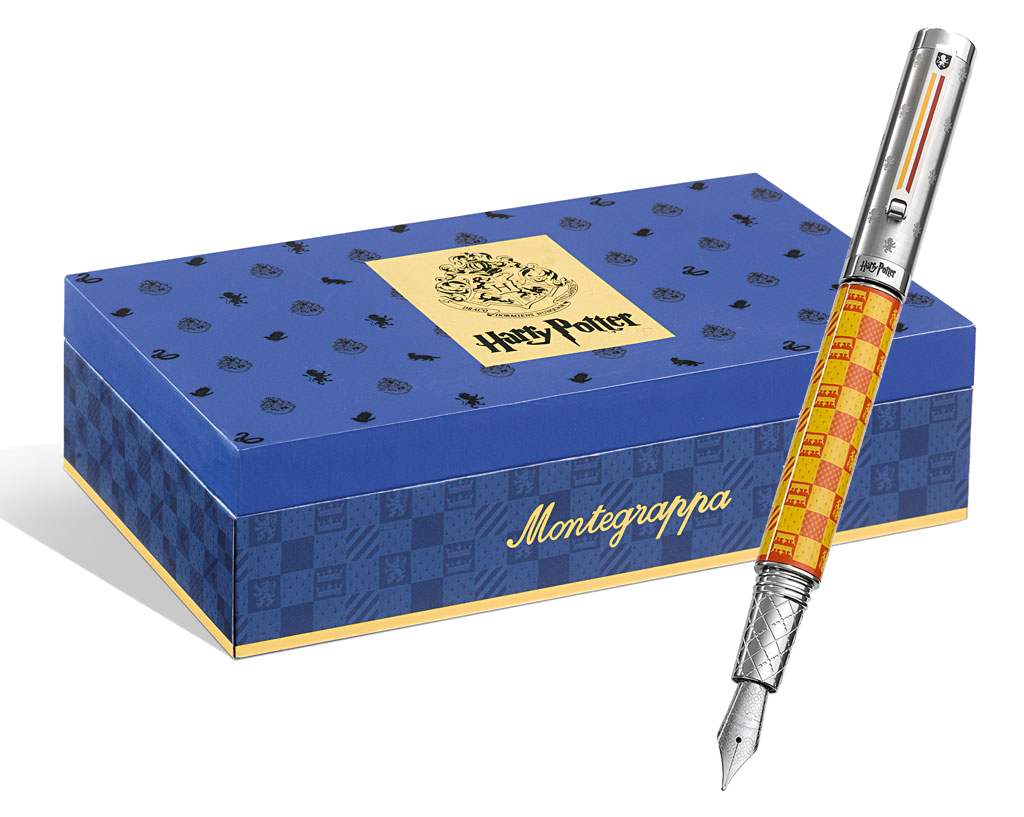 The beautiful art of writing and calligraphy just got more magical with Montegrappa's Harry Potter: House Colours collection of writing instruments.
Bring wizardry to your desk with pens that come with the most colourful and rich elements of Hogwarts School of Witchcraft and Wizardry. We're talking mascots, motifs and mottos from the four houses – Gryffindor, Ravenclaw, Hufflepuff and Slytherin – that feature heavily throughout the design of each model. Can't make up your mind on which house you belong to? There's also one that melds all four for the ultimate superfan who sees allegiance with all four founders.
Whichever you choose, they come in a deluxe, foil-embossed presentation case that can rival Harry's own back-to-school trunk.
Gryffindor
"Their daring, nerve and chivalry set Gryffindors apart."
In this case, that very daring, nerve and chivalry is immortalized in the regal colours of red and gold, speckled with crown motifs that cement Gryffindor's lion as the symbol of bravery from which the house takes its cue. The silhouette of a lion also dresses the pen's pocket-clip, a small reminder that courage comes in small and big feats equally. On the cap, it loudly proclaims its strongest suites: Courage, bravery and determination.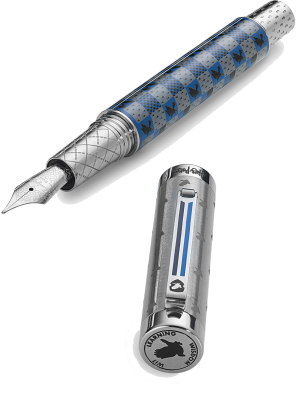 Ravenclaw
"With beyond measure is man's greatest treasure."
The brilliant intelligence and elegant wit of Ravenclaws is dressed in its house colours of blue and silver, with the raven depicted taking flight on the body of the pen. The raven also decorates the pocket clip of the pen, the top of which bears the Ravenclaw best elements: Wit, learning and wisdom.
Hufflepuff
"Those patient Hufflepuffs are true and unafraid of toil."
The loyal Hufflepuff puts its badger front and centre of its pen in its yellow and black house colours. A mix of stripes and dots in its checquered motif stand in place for Hufflepuff's spirit of acceptance and inclusivity. On the cap, the badger is circled by the Hufflepuff values of loyalty, patience and dedication.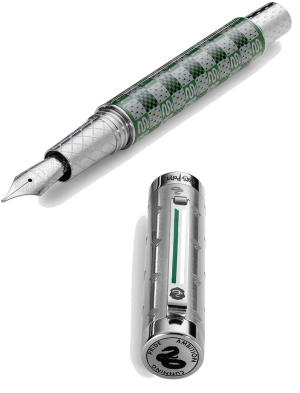 Slytherin
"Slytherin will help you on your way to greatness."
Hold greatness in your hand with the Slytherin pen of green and silver, with the look and feel sharpened with serpentine motifs. A serpent relaxedly uncoiling sits on the pen clip as well as the top of the cap, where the Slytherin's traits of pride, cunning and ambition is proudly carved.
Hogwarts
"Hogwarts, Hogwarts, Hoggy-warty Hogwarts, teach us something please."
Carry all four houses loudly and proudly with the Hogwarts pen that comes in all four house colours and emblems, united by the Hogwarts school badge. Like the school, power lies in unity.
All varieties are available in fountain, roller and ball points, with nib sizes of EF, F, M, B, ST5 and ST1.
For more information, log on to the official Montegrappa website here.
(Source: Montegrappa)