Let's face it, one of the biggest issues we have with working out is maintaining the routine. It's easy to jump onto the #HealthyLiving lifestyle, but another issue altogether in following up with that commitment. We get easily bored by the same old moves and regimes, and when the MCO hit, at-home workouts only added to our desire to break out of our comfort zone.
However, despite fitness facilities reopening during the CMCO, not everyone is eager to jump back into the gymming lifestyle due to the added health precautions required at the moment. High touch points, shared equipment, close proximity with other gym junkies, enclosed spaces, and the risk of a handful of inconsiderate behaviour has left many KL-lites with only a few options to stay healthy and motivated.
"SOP is SOP but that doesn't mean you can't build a business around it!"
This is where Oxygen Cycle rides in, Kuala Lumpur's first outdoor rooftop spin studio that was established during the first CMCO back in June. The studio sits atop the rooftop of co-working space Colony in Star Boulevard KLCC, where riders are able to participate in energetic spin classes while breathing in the fresh air.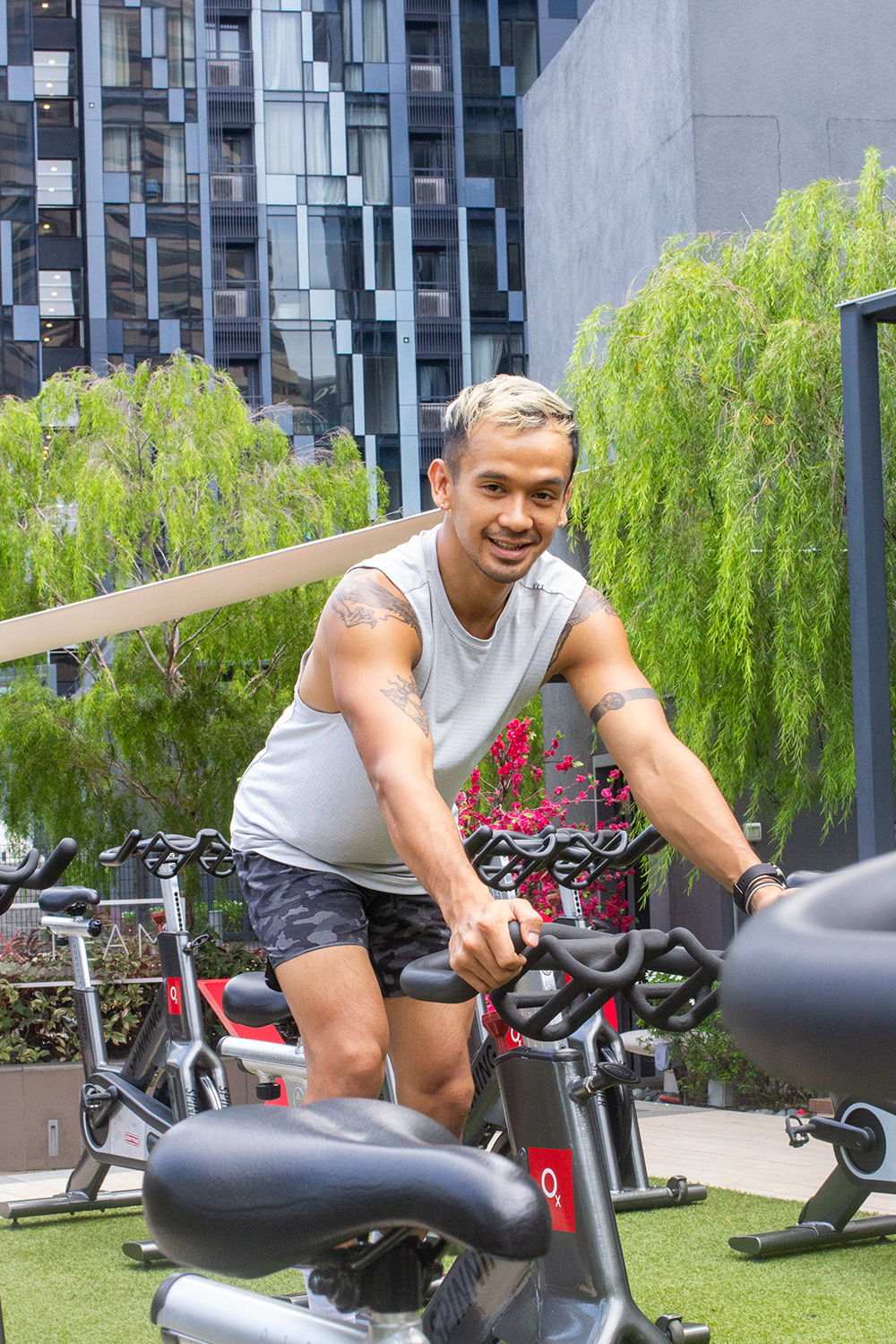 Fitness amidst a pandemic
The studio also was created specially for small groups with the CMCO's Standard Operating Procedure (SOP) implemented. Each class only permits nine riders at a time (excluding the instructor), with the bikes placed one-metre apart. Each bike also comes equipped with its own bike cleaning kit, for full wipe-downs that are to be carried out at the end of every class.
"Oxygen Cycle started through an epiphany realising that after the day I left my previous company, I could build a studio outdoors following the SOP," says Aiman Asmawar, founder of Oxygen Cycle. "I mean, SOP is SOP but that doesn't mean you can't build a business around it! During the MCO people were stressed out both physically and mentally, so if I could build something that followed the guidelines and get people to come, I could help them maintain their health and wellbeing."
"Because we did it in two weeks, licensing was a challenging bit of course!" Aiman jokes with a laugh.
Aside from starting up a spin studio that fit the rules of the CMCO, Aiman also founded Oxygen Cycle as a way to evolve his own fitness skillset. After spending 20 years practising Muay Thai, Silat, as well as dance and theatre performance, he decided that perhaps it was time to venture into the world of spin classes, rhythmic boxing, and boutique gyms.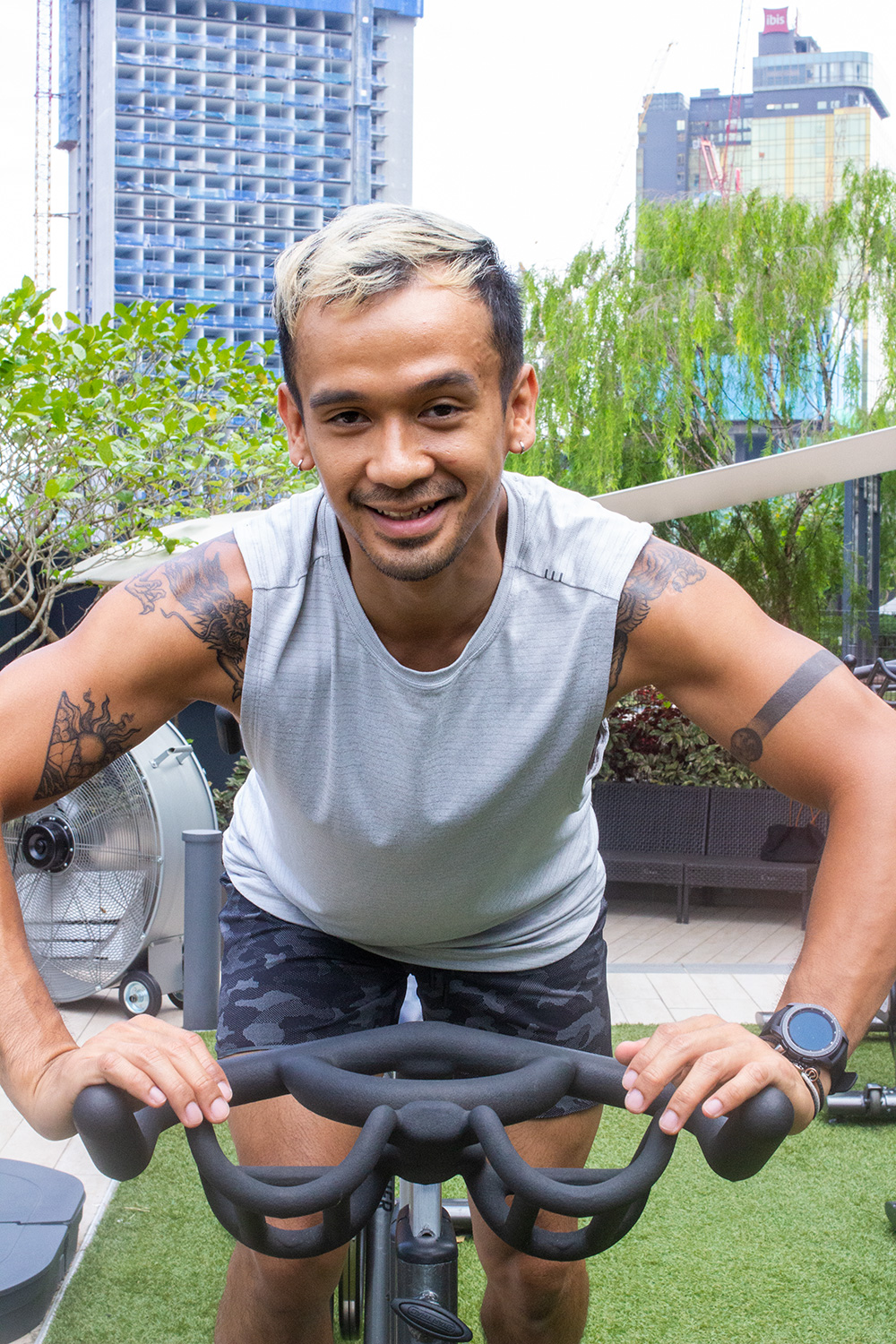 "I'm not really into commercial fitness like big gyms and huge group classes," he explains. "When I discovered boutique fitness, I was a bit thrown aback because I never really understood what it was. But I had a lot of interest in it because on the technical side, I saw all these skillsets involved the ones I've been practising. I always believe in evolving skillsets, so I thought – maybe this is my time to learn something new and add to this evolution."
A risk factor no one was willing to take
One of the most important and difficult parts of founding Oxygen Cycle wasn't so much the technical aspects of it or the determination and commitment required, it was all down to the people who shared its goals and dreams. The first two months when Oxygen Cycle opened, the only instructor was Aiman, along with three other people on the backend of management. After all, if we're not working with the right people, maintaining and growing our aspirations won't be able to develop.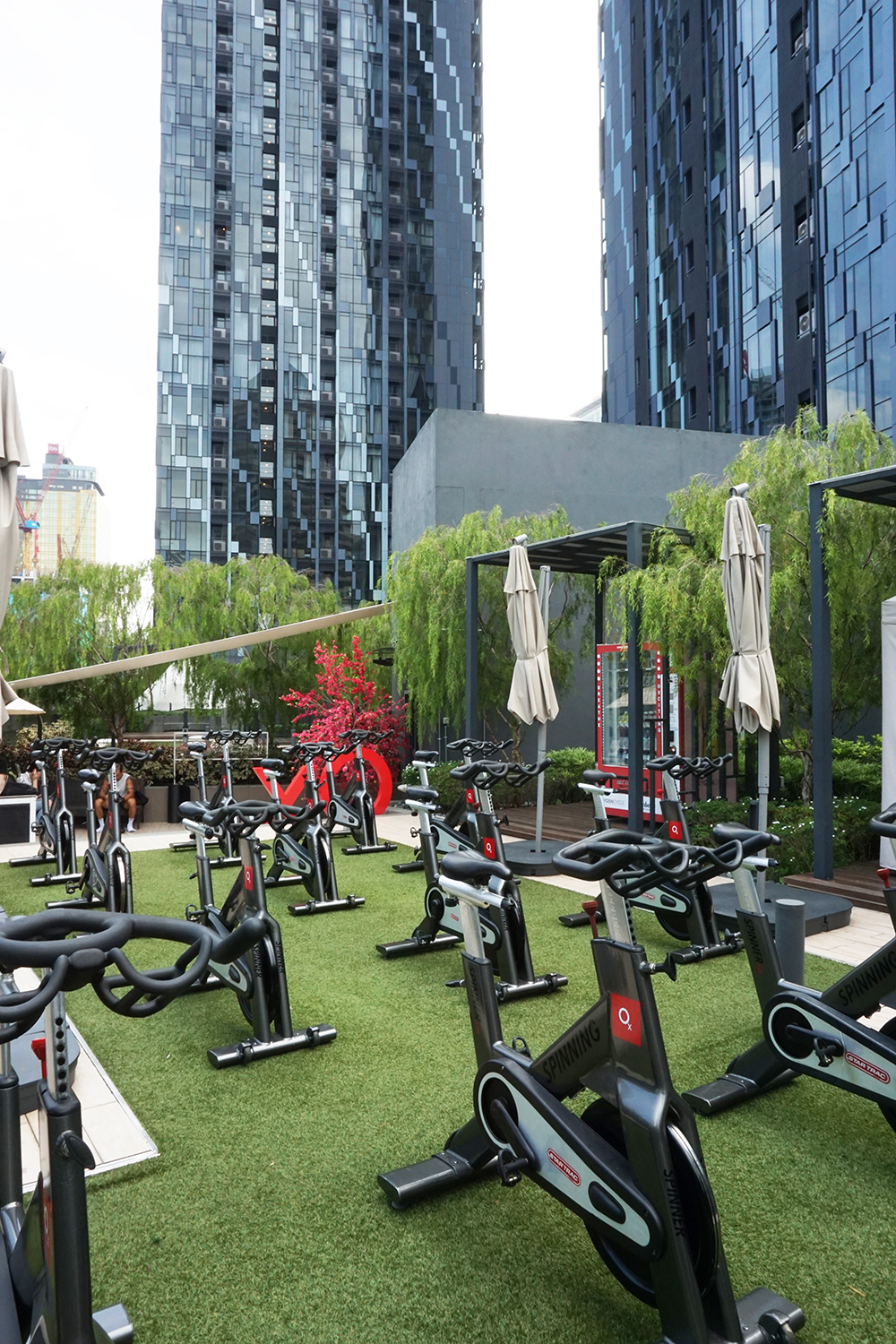 "We want to achieve greatness through people that see our vision," Aiman expresses. "We're not rushing, we're still a small studio that we're planning to grow. And with growth it must be dictated by the feedback, and if the feedback from the people who want to work with us see our intentions, I believe that premise will give more reasons to expand."
"We're unique in the sense that we're a risk factor that no one was willing to take."
Despite the studio being smaller in size compared to commercial gyms and studios, running and maintaining it is no less difficult because of the upkeep. Being rooted outdoors brings its own set of challenges, both from the technical aspect to the community's need to feel safe and secure.
"We're unique in the sense that we're a risk factor that no one was willing to take," Aiman tells. "The skills and tools you need to run an outdoor spin studio is much more advanced than indoor because of the upkeep – we have our day-to-day requirements so that we ensure everyone in our space is safe."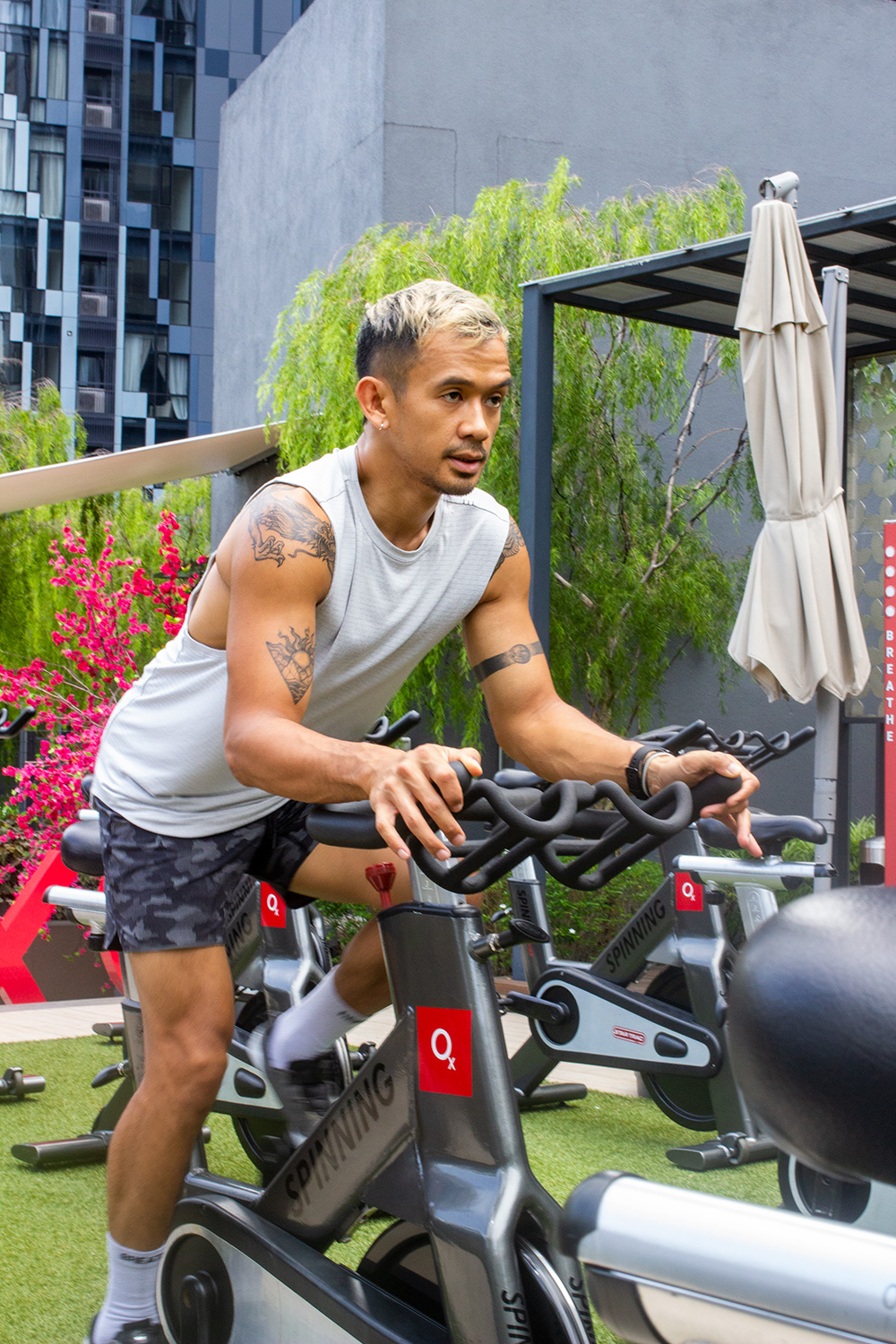 Ride on – through rain or shine
Another reason why an outdoor fitness studio may bring up some concerns with some Malaysians is of course – the weather, especially during the monsoon season when rain and drizzles are to be expected. However, to the folks at Oxygen Cycle, this is merely a hurdle one should overcome – though should you need it, there are giant parasols to keep heavier showers at bay.
"We actually encourage people to enjoy the workouts even if it drizzles," Aiman says with a grin. "We want to create a different ambience. With indoor spinning the ambience is created by lights, when you're outdoors it's created by Mother Nature. We want to find back that touch of humanity that lets us fall back in love with the outdoors, especially since we haven't been living in that world for a long time."
"Your body gets stronger and adapts better outdoors than indoors, and that's what we want people to become – stronger."
Oxygen Cycle also uses the outdoors to help bring in another element of fitness that can't be achieved in traditional gyms and at-home workouts. When indoors, our bodies get used to a controlled environment – from the humidity to the temperature. While it makes working out more "comfortable" in a way, it doesn't fully challenge the body to push to its full potential – as opposed to taking up an Oxygen Cycle class.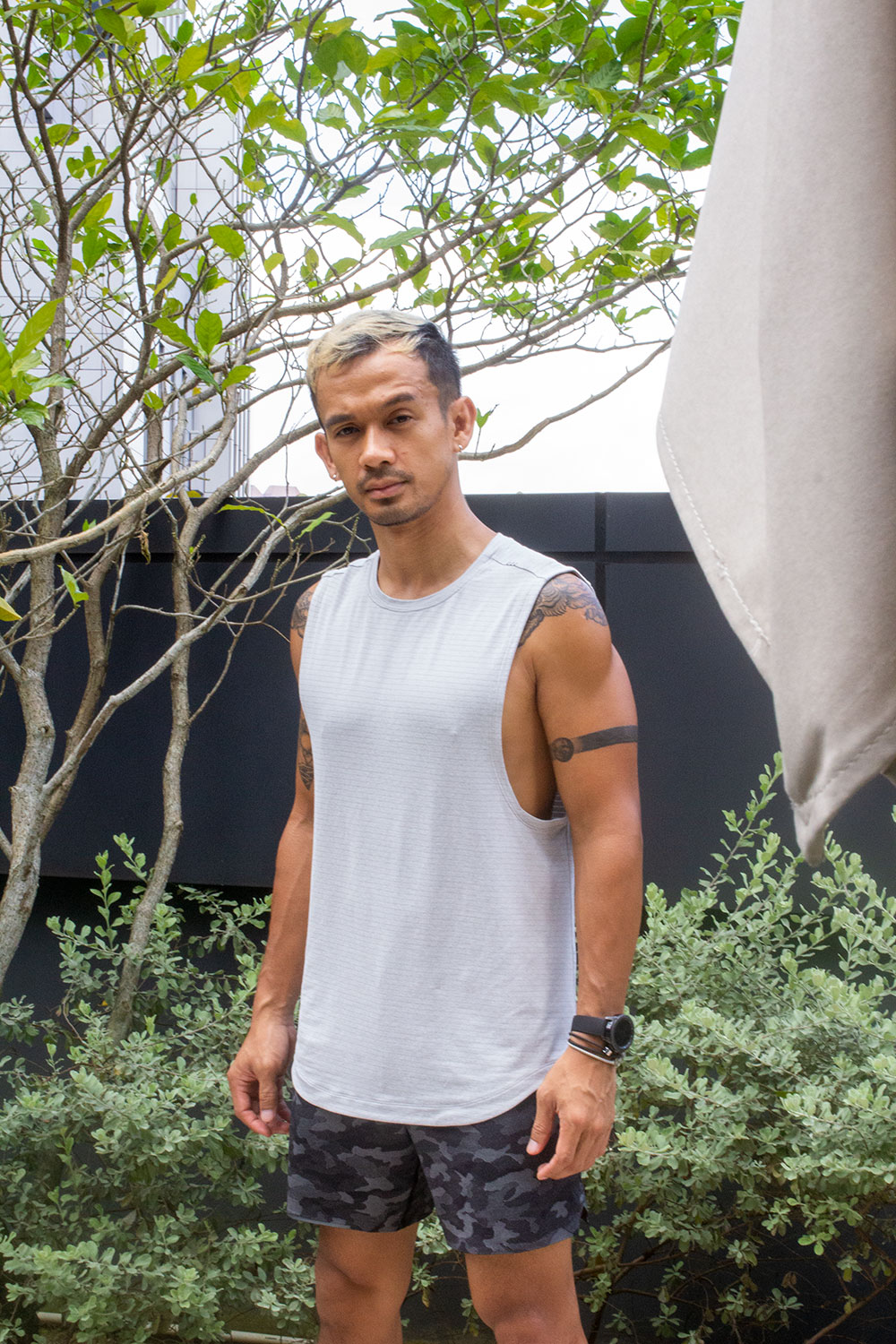 "People neglect the knowledge of science that climate changes the progression of your body," Aiman points out. "When you're outdoors, you have to really defy either the laws of gravity or nature itself in terms of climate through pressure. Your body gets stronger and adapts better outdoors than indoors, and that's what we want people to become – stronger."
Looking out for the community
COVID-19 and the MCO didn't just put a halt on thousands and thousands of businesses, it also put a heavy toll on fitness instructors, especially those who work with close-contact sports. Oxygen Cycle seeks to support the local fitness industry with their Ox Charity Fitness Fund, which members can contribute to by purchasing on-site sports towels. They also partnered up with Barebells, so that that a portion of every purchase of the Barebells protein bars from the vending machine at Oxygen Cycle goes into the fund.
"The fitness fund is something very personal to us because we are community-based, and we realised that we have the influence to help other instructors out there," Aiman expresses. "The world of fitness is not really supported, like there's no NGO movement towards it. We decided that if we could have the power to help build funds for people, why don't we just do it?"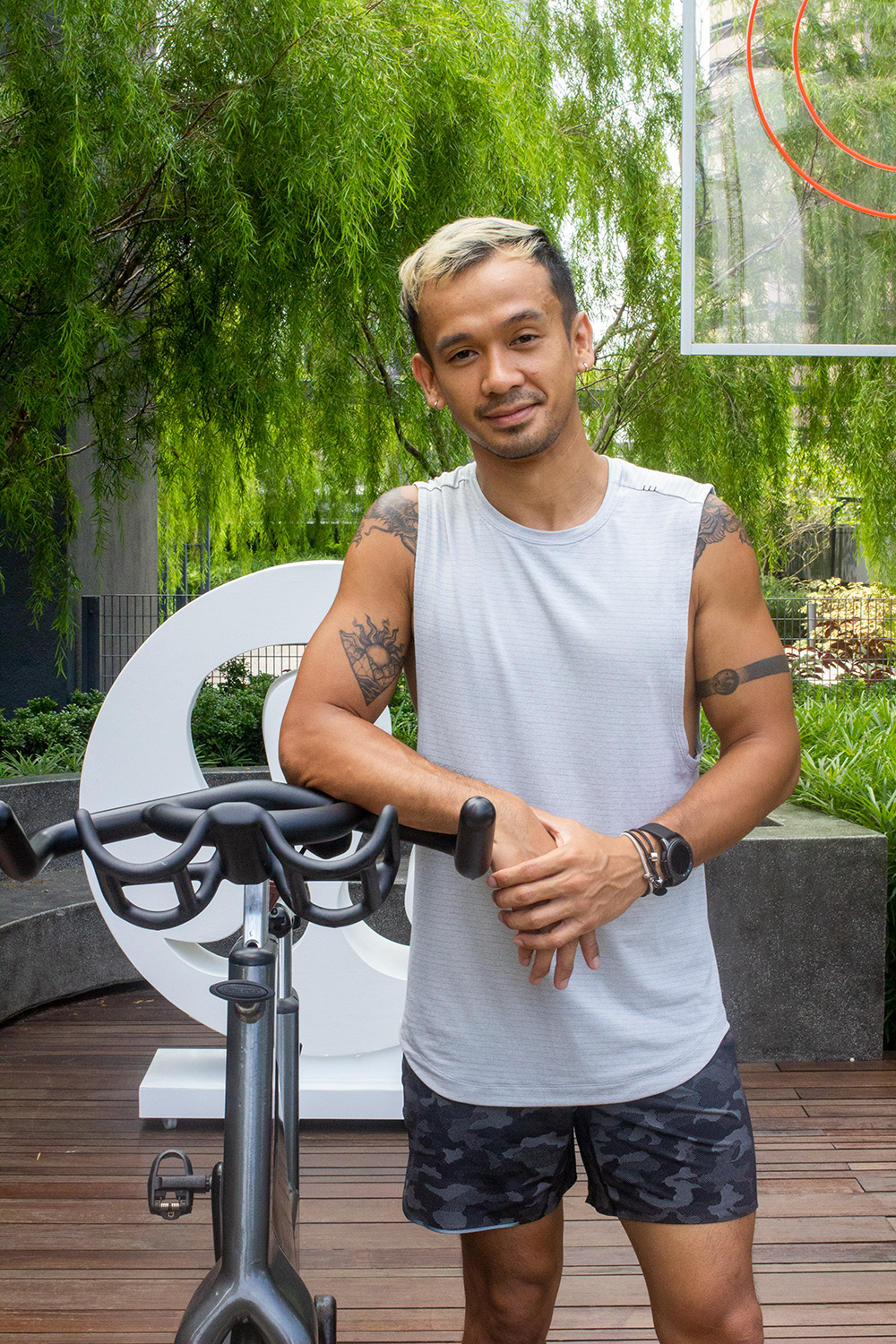 The current goal for the Ox Charity Fitness Fund is to reach RM100,000, before Oxygen Cycle makes its formal announcements to distribute the fund to eligible applicants.
"Our main goal is to support those who have been involved in this industry to a certain degree, certain amount of practises, and of course through the desperation to survive," he elaborates.
It's the dream of the Oxygen Cycle team to open up as many studios throughout the entirety of KL, and eventually branching out to Petaling Jaya and other parts of the Klang Valley. Their choice to begin in the city centre is to reintroduce the joy and benefits of fitness that can easily be fitted into the citygoer's lifestyle.
"We started in the heart of KL because we believe that the golden triangle is filled with a lot of corporates who probably need this necessity but just don't realise it yet," Aiman says. "We understand the 9-5 work can get really mundane and demotivating, that's why we want them to come so that they can become much more positive and progressive not just in their jobs but also their lives in general."
Find out more about classes at Oxygen Cycle by visiting their website, and follow them on Instagram @oxygencycle.
Photography: Anson Siau