Exercise has existed for centuries, millenniums even. But movement dates back even further – from the foundation of the history of mankind. It's essentially the way we function and interact with the world around us as humans, such as walking, pushing, pulling and yes, squatting.
Ironically, many of us have picked up one form of exercise or another to improve our fitness, without realising that some of them may actually have adverse effects on our movement.
This was exactly what actor, TV host, emcee, movement coach and yoga teacher Hansen Lee discovered somewhere along his 20-plus years of training in the industry.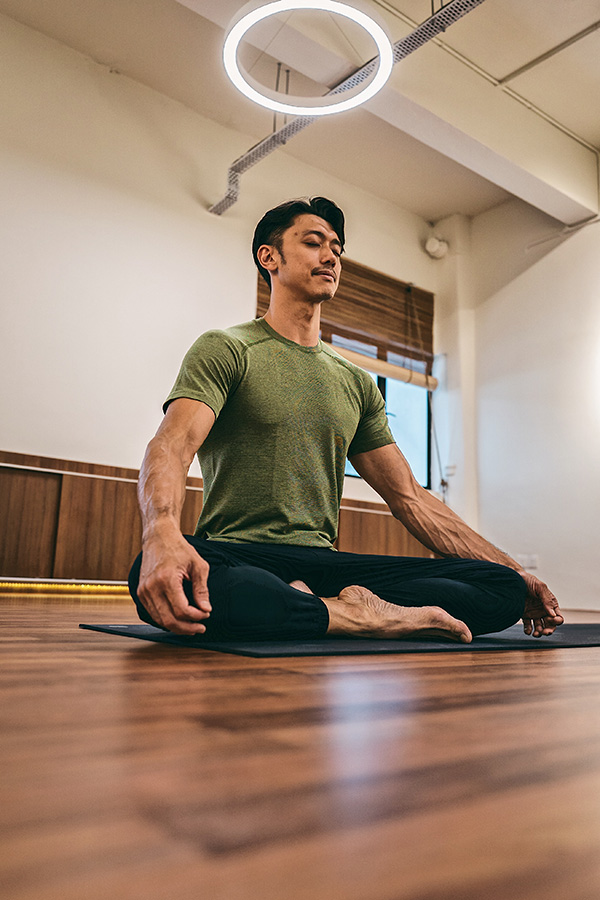 "I went through quite an evolution in my health journey, from bodybuilding to fitness and then more wellness-based practices like yoga and pilates," tells the six-feet-tall, buff entrepreneur. "Those transitions sort of made me more aware that building large, thick muscles and being 'fit' wasn't enough. It didn't actually give me the kind of well-being that I was looking for.
"In fact, I was always in a lot of pain and injuries. The body just didn't feel so good, but because I was doing it for such a long time, I was quite desensitised to it," he confesses.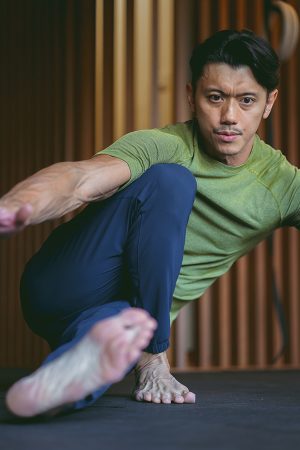 After he started working as a movement coach at HealthWorks, where he frequently serviced more elderly patients, he discovered that mobility and sharpness of mind (or lack thereof) were common issues amongst his clients.
"It made me aware that whatever you do now – like the pushups, increasing your reps and all that – doesn't really translate into your old age. It can be quite detrimental if you don't train in a very smart and intelligent way."
This revelation drove him to explore more into the movement realm in his personal practice. And what it did was open his mind to a completely new paradigm of looking at physical, mental and spiritual wellness – thus how the seed for Ommosapiens was planted.
Moving towards 'Human 2.0'
While the idea of setting up his own boutique gym had been lingering at the back of his mind, Hansen was in no rush to find the right space and the right time then. Fast forward about five years to late 2019, he came across an intimate space across Starling Mall in Damansara Uptown.
Compared to the Bangsar and Mont Kiara localities he had also been looking at, he feels that Uptown is relatively unserved. This would offer the opportunity to reach groups who have never been exposed to yoga or lead sedentary lifestyles.
Adopting a "movement is essential, exercise is optional" philosophy, he finally opened Ommosapiens on July 1.
As one might guess, the name is a word play on the Latin word homo sapiens – a term to describe the human species – and 'om', the sound that yogis would chant in resonance with the vibration of the universe.
"To me, Ommosapiens represents the conscious human being; someone who is fully awakened to their own gifts, potentials and flaws and not only completely accepts them, but thrives on them – sort of like a Human 2.0," Hansen explains.
"It can be quite detrimental if you don't train in a very smart and intelligent way."
Unlike other boutique gyms that have mushroomed around the Klang Valley, Ommosapiens offers an experience that doesn't necessarily look and feel like an exercise.
"Most of the time during exercise, we're told to shut everything out and just endure and do it to get to the finish line. There's nothing wrong about that; it teaches us to strive, overcome and achieve. But those things can't just be all there is because then where does the nurturing and the self-care come in?" he contends.
"A lot of what I'm looking at, especially at this stage in my life, is longevity: how long can I do the things that I love doing?"
Here, forget the loud music, repetitive drills and standard trainer's instructions you may have in mind. Instead, you'll find classes that involve movement puzzles and partner games accompanied with proper guidance and mindfulness.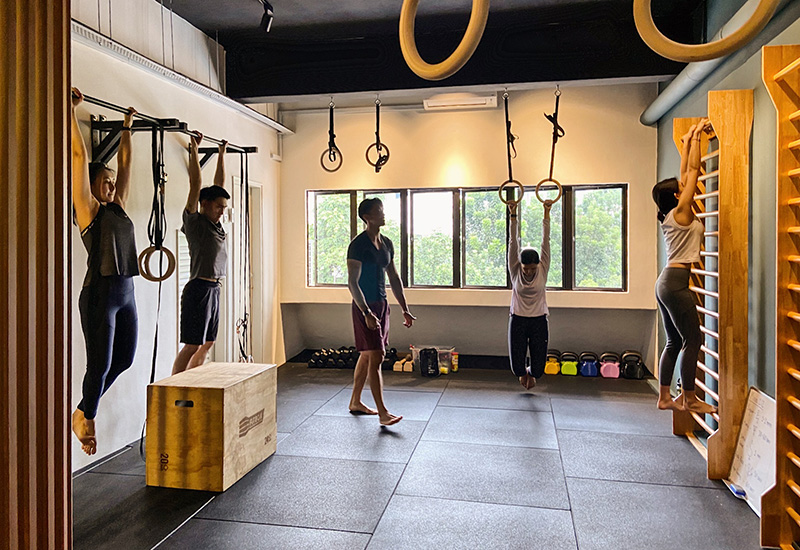 Awakening the yin; igniting the yang
Before we dive into the classes at Ommosapiens, the space offers some clues. Its design caters to the gym's two main disciplines: yoga and movement, reflecting a yin and yang approach.
There's the yoga studio where classes on breathwork, yoga and meditation are held to awaken the yin. On the other hand, there's a more open space with props including gymnastic rings, kettlebells, tennis balls and wooden sticks that are incorporated into the movement training to improve strength, mobility and various skills to ignite the yang.
The yoga classes are divided into three: Foundation (which focuses on basic poses and how to enter and hold them properly); Flow (catered to those who are already familiar with foundational poses); and Power (suitable for beginner-intermediate practitioners who are looking for more integration of arm balances, handstands, deep back-bending and core work into challenging flows).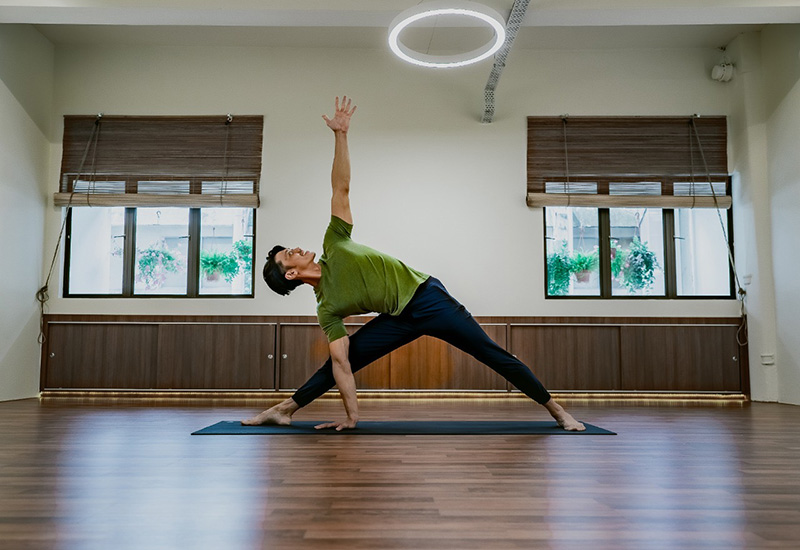 Likewise, the three movement classes are designed for different levels of progression. Move Well serves those who haven't exercised in a long time or are generally inactive ("it focuses on basic strengths like pull and push strength, the ability to hang, to squat – very fundamental things"). Move Fit features movements that are not overly complex, yet challenging enough for those who work out regularly; whilst Move Strong focuses on achieving more specific skill sets including the handstand, ring muscle up, planche and more.
On how these classes differ from other gyms', Hansen points out: "With other exercises, there's usually very little proactiveness or involvement of the subject itself. The subject always comes to the class to be led to move in a particular way; they don't want to think how to move better."
"I think that is a very big problem for the brain to deteriorate over time," he stresses. "A lot of times when people lose their vitality and mobility, it's not just that they don't exercise enough; but it's also because they're not engaging the brain enough to understand how the body needs to move in certain situations."
"It's only when you can be still and your mind can be quiet that you can really look at your life and ask the big questions."
To put emphasis on mindfulness, there's also the Recharge class, which combines 10 minutes of breath work and 20 minutes of meditation to leave students feeling revitalised and energised.
"It's only when you can be still and your mind can be quiet that you can really look at your life and ask the big questions, like 'what are the things that are most important to me?'" he maintains on the benefits of such an approach.
Ultimately, Ommosapiens isn't just a gym where you come to build strength and muscles. It forces you to relearn the fundamentals of being human – to think, feel and move like one.
"My hope with Ommosapiens is to create a community who is more self-aware, more confident and more understanding not only about their external physicality, but also their internal landscape," Hansen sums it up.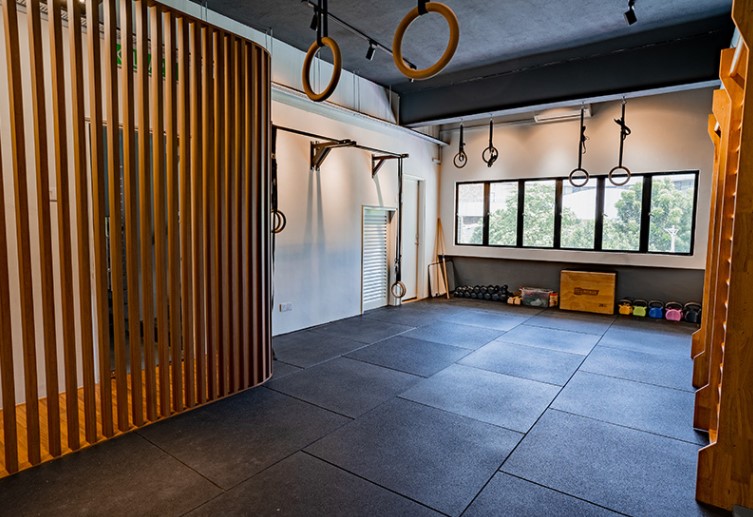 ommosapiens
ommosapiens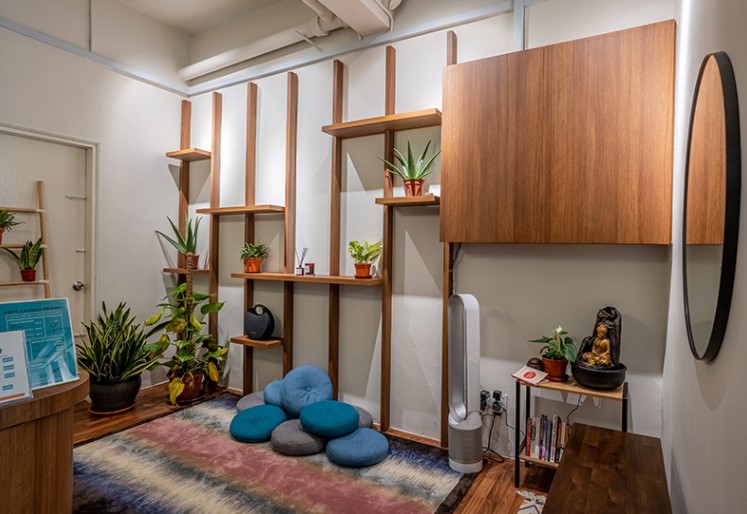 ommosapiens2
ommosapiens2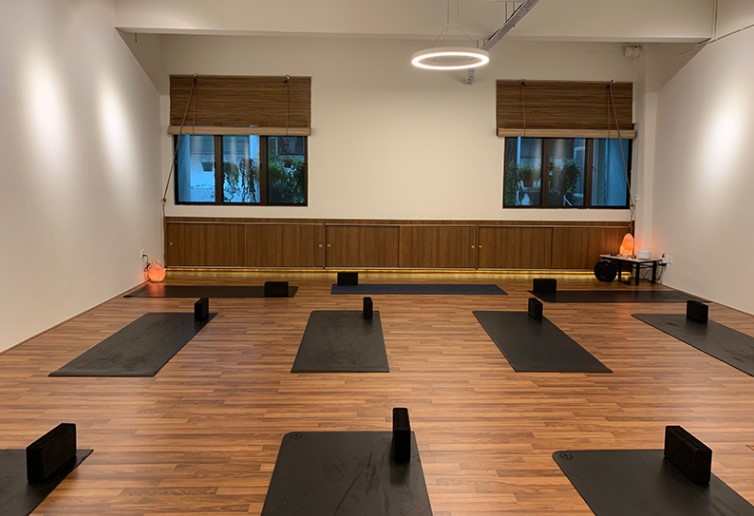 ommosapiens3
ommosapiens3
(swipe left for more photos)
For more information, visit the official website here. Follow them on Facebook and Instagram for more updates.
Location: 69-A, Jalan SS21/37, Damansara Utama, 47400 Petaling Jaya, Selangor
Photos courtesy of Ommosapiens