If you'd like to contribute to Pink October, you can try hunting some of these items down at 4 leading shopping malls in the Klang Valley and Johor Bahru.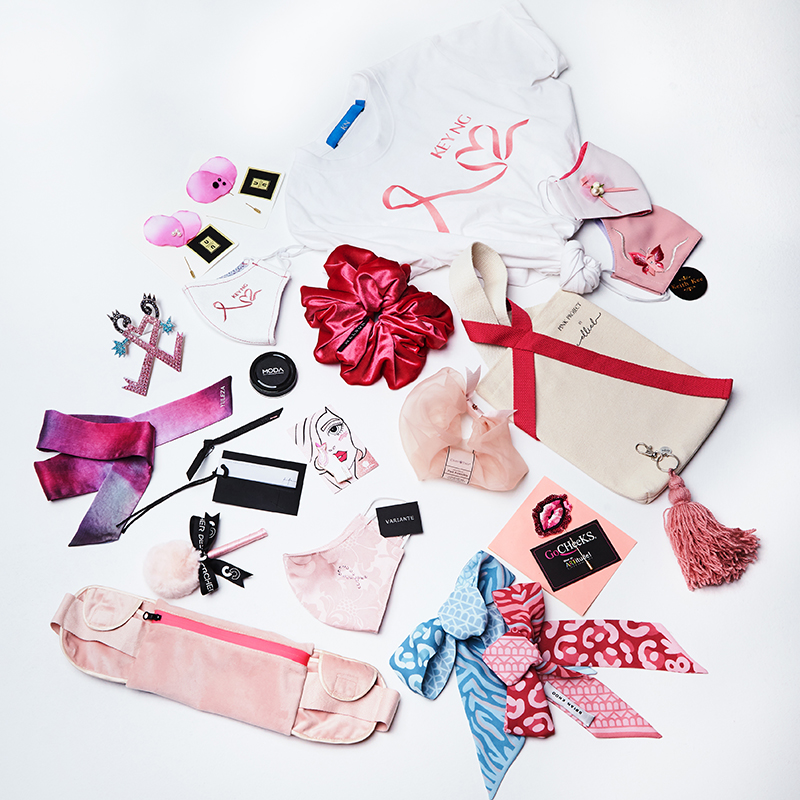 October is upon us again and with it, one of the most important events in the medical calendar.
Pink October is an annual month-long campaign run to increase awareness of the disease. 2020 has been a powerful reminder that we are all in this together, and our choices and actions have the power to protect the most vulnerable among us in a big way. The same holds true when it comes to breast cancer.
To show their camaraderie, the Malaysian Official Designers' Association (MODA) and 16 of its designers have designed specialty merchandises to commemorate this year's Pink October in meaningful ways. The designers – Ashley@kapas, Brian Khoo, Celest Thoi, Chee of GOCHEEKS, Double U by Jimmy Wong, Ellie Lim, Keith Kee, Key Ng, Kit Woo, Leslie Variyan, Lue Syn, Melinda Looi, Melson Kuala Lumpur, Stephanie van Dalen, Styled by Peter Lum and YULEZA by YouSheng – have come up with a unique range of pink merchandise including hair accessories, brooches, lapel pins, scarves, handbag charm and face masks, among others, that will be on sale across 8 vending machines.
Funds raised from the sale will be donated to four organisations at the forefront of breast cancer initiatives, namely the Breast Cancer Welfare Association Malaysia, Cancer Research Malaysia, College of Radiology Malaysia and National Cancer Society of Malaysia.
If you'd like to contribute to part of the cause, you can try hunting them down at 4 leading shopping malls in the Klang Valley and Johor Bahru. You'll find the 8 machines at Pavilion Kuala Lumpur, Mid Valley Megamall, Sunway Pyramid, Avenue K and The Mall Mid Valley Southkey in Johor Bahru.
Here are some of the items that you can look forward to:
Ashley@Kapas
Ashley@Kapas
In the Covid era, purses are out ...fanny packs are in! Ashley@kapas reimagined the fanny pack and scaled it down while appointing various pockets ideal for toting the daily essentials such as the face mask, phone and hand-sanitiser. Made from soft fabric for easy care and cleaning, his creation is feminine, practical and always stylish.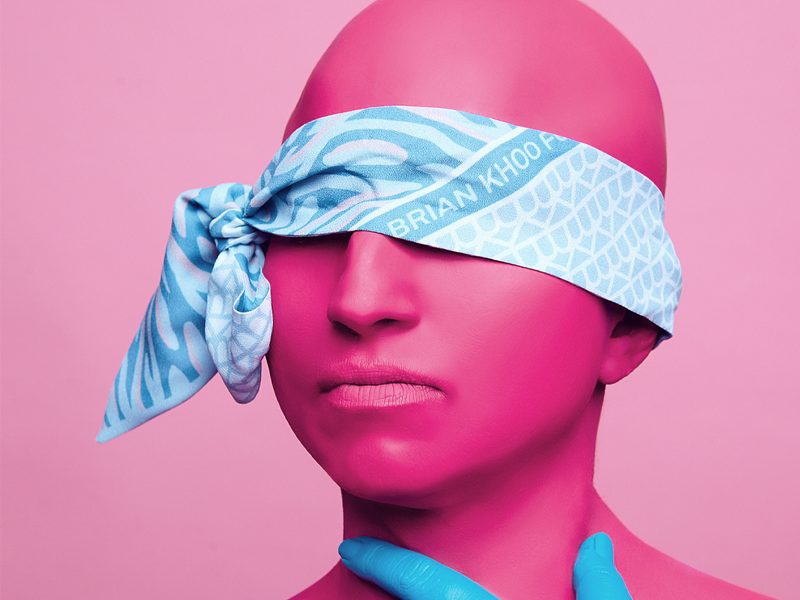 Brian Khoo
Brian Khoo
Brian Khoo's twilly scarf is versatile, comfortable and fashionable, designed with the brand's monogram of two handpicked animal prints that has been featured in previous collections. Made to brighten up one's whole look, it not only can be worn around the neck, it can also be wrapped around the wrist or the bag handle.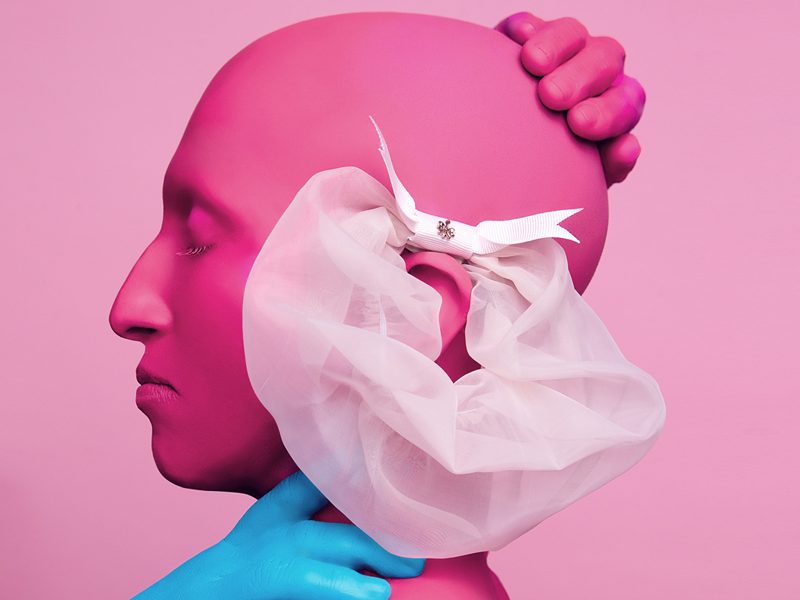 Celest Thoi
Celest Thoi
Inspired from the classically whimsical outfits of ballerinas, these pretty upcycled pink organza hair scrunchies signify strength and perseverance like that of a ballerina trying to dance her way through obstacles of mental and physical difficulties before attaining the taste of sweet success. To the wearer, Celest hopes this pink scrunchie reminds them to be strong and beautiful inside and out always.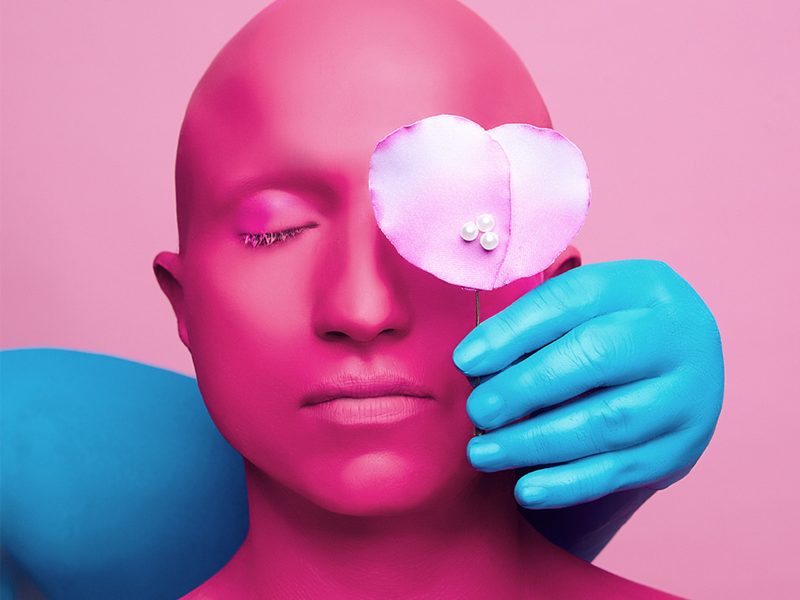 Double U by Jimmy Wong
Double U by Jimmy Wong
Double U's Rose Petal Brooch Lapel is inspired by how beautiful life can be even though it is not perfect. They are made from the silk satin fabric from the changing room curtains from their previous outlet. Each petal is individually dyed with leftover paints from their paint workshops. The two petals mean to show that a flower doesn't have to have all its petals to be or look perfect, yet still remains beautiful.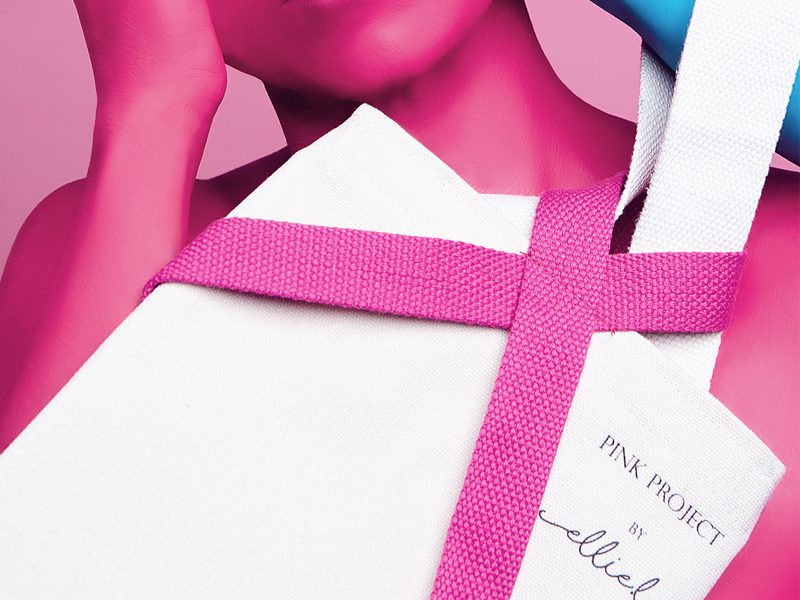 Ellie Lim
Ellie Lim
Called simply the 'PinkBag', Ellie's creation, made from sustainable and environmental-friendly materials, can be used as a lunch bag or a little handbag. It was inspired by the empowerment by the Breast Cancer Awareness foundation to survivors and fighters, in that in order for the bag itself to work, both handles are needed to cross each other, forming the Pink Ribbon, the symbol of Breast Cancer. Awareness.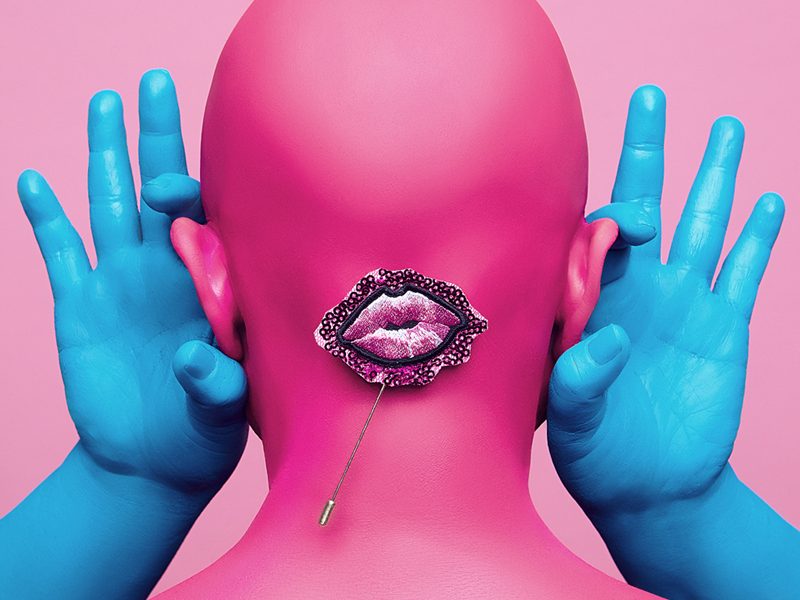 GoCHeeKS
GoCHeeKS
GoCHeeKS presents a Breast Cancer Awareness lapel pin, created from the leftover netting of its bags. A specially designed Kiss embroidered patch is their show of support for ladies who survived breast cancer or are currently undergoing. treatment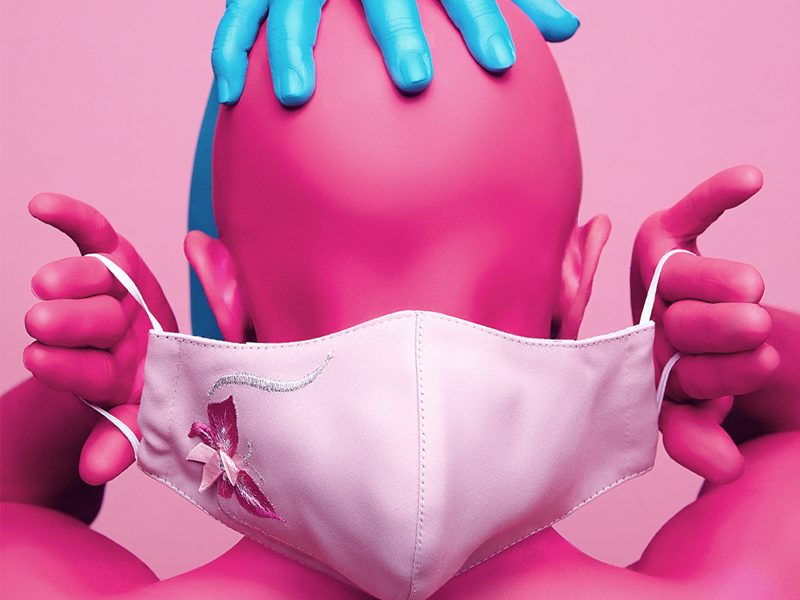 Keith Kee Couture
Keith Kee Couture
Keith Kee Couture created a collection namely the Lady in Pink collection, which consists of the Butterfly Embroidery mask, and the Pearl & Rose bouquet mask. Butterflies symbolise endurance, hope, and life while pearls are known as a feminine jewel. They serve to remind all cancer patients that they are beautiful, and a wonderful journey awaits them.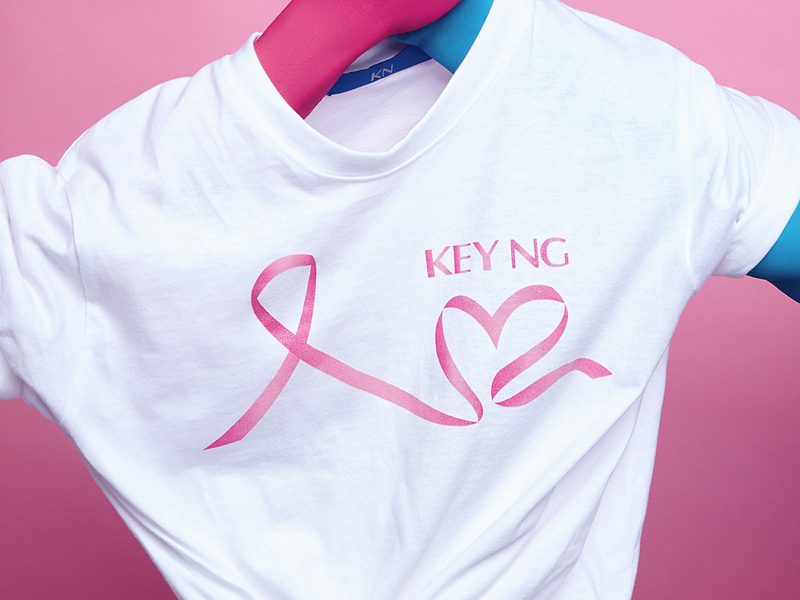 Key Ng
Key Ng
Key Ng created a T-shirt and fabric fashion mask, inspired by unconditional love. Drawing resemblance from the shape of a heart, they seek to remind everyone to love and care with heart, and together we are strong, together we never give up on our mission.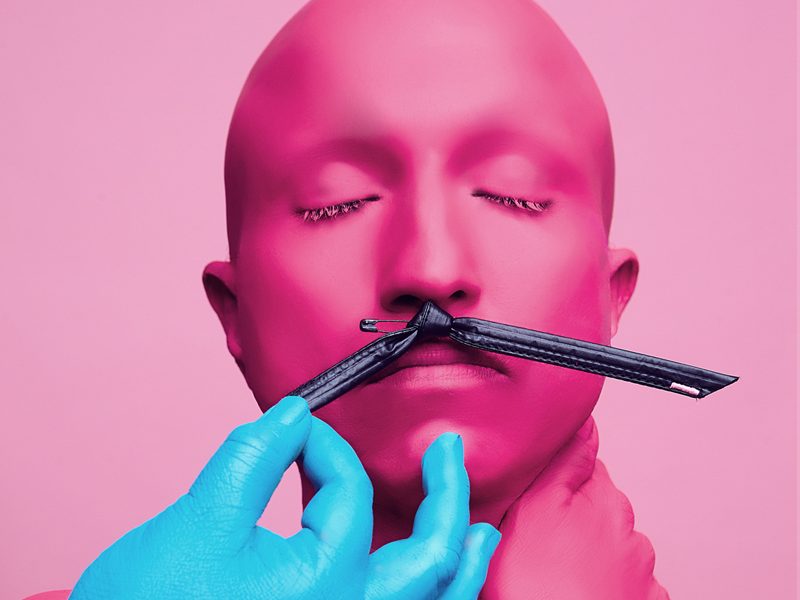 Kit Woo
Kit Woo
Kit Woo designed a minimalist black single-knot ribbon in faux leather with vertical line pattern finished with a pink bar-tack, fastened with a safety pin referencing the tradition ribbon. In this context, Kit Woo translates the idea of gifting, with the single-knot ribbon inspired by the Japanese traditional decoration known as the Mizuhiki, a form of gifting during special occasions.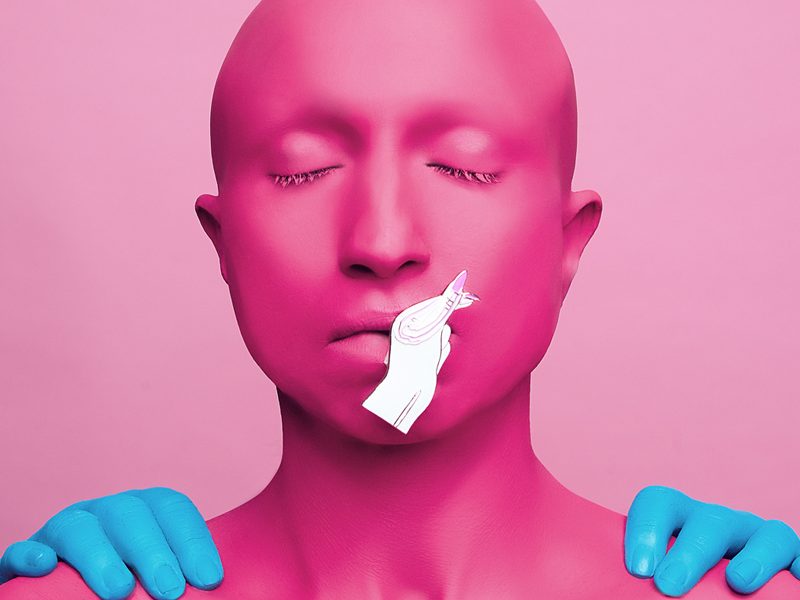 Lue Syn by SueLyn Ong
Lue Syn by SueLyn Ong
Lue Syn presents a pin with 4 key features: relatability, appreciation, love and empowerment. It shows the universal symbol of love as popularised by Korean culture - a pinching of thumb and index finger together to create a mini heart.
Melinda Looi
Melinda Looi
Melinda Looi came up with "Pink-ster", a brooch cum pendant of a little cheeky pink monster that is hidden inside each of us, who is brave, lively, bold and full of spirit. It is there to give us encouragement to fight, to cheer us up and to be brave. It has blue hands like the medical specialists who help to heal our souls.
(Swipe left for more)
Happy hunting! It's for a good cause.
(Photos: MODA)