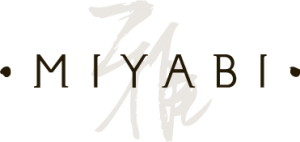 Omakase dining isn't just reserved for celebratory moments or special events. It's an experience that you can savour any time to enjoy the freshest produce each season has to offer. It's a showcase of the best ingredients in its best form, done with the flair and finesse the Japanese are revered for – in the most elegant way possible.
Speaking of elegance, that's actually the definition behind the Miyabi name. Located in the Sheraton Petaling Jaya Hotel, Miyabi restaurant is an establishment that seeks to offer contemporary Japanese cuisine to Malaysians in an authentic, luxurious setting. Since the Petaling Jaya area also doesn't enjoy the same wealth of authentic omakase dining spots like how Kuala Lumpur does, it makes Miyabi one of the few places for locals to enjoy this refined form of Japanese dining.
Authentic yet contemporary
When you first enter the restaurant, you're immediately presented with a cosy interior that's primarily dressed in wood. Modern Japanese art, crafts, and pottery embellish the incredibly spacious restaurant, which can seat up to about 121 people. Aside from the main dining area, there are 4 different private rooms as well as a teppanyaki counter, where guests are able to watch the chefs grill up your favourite dishes.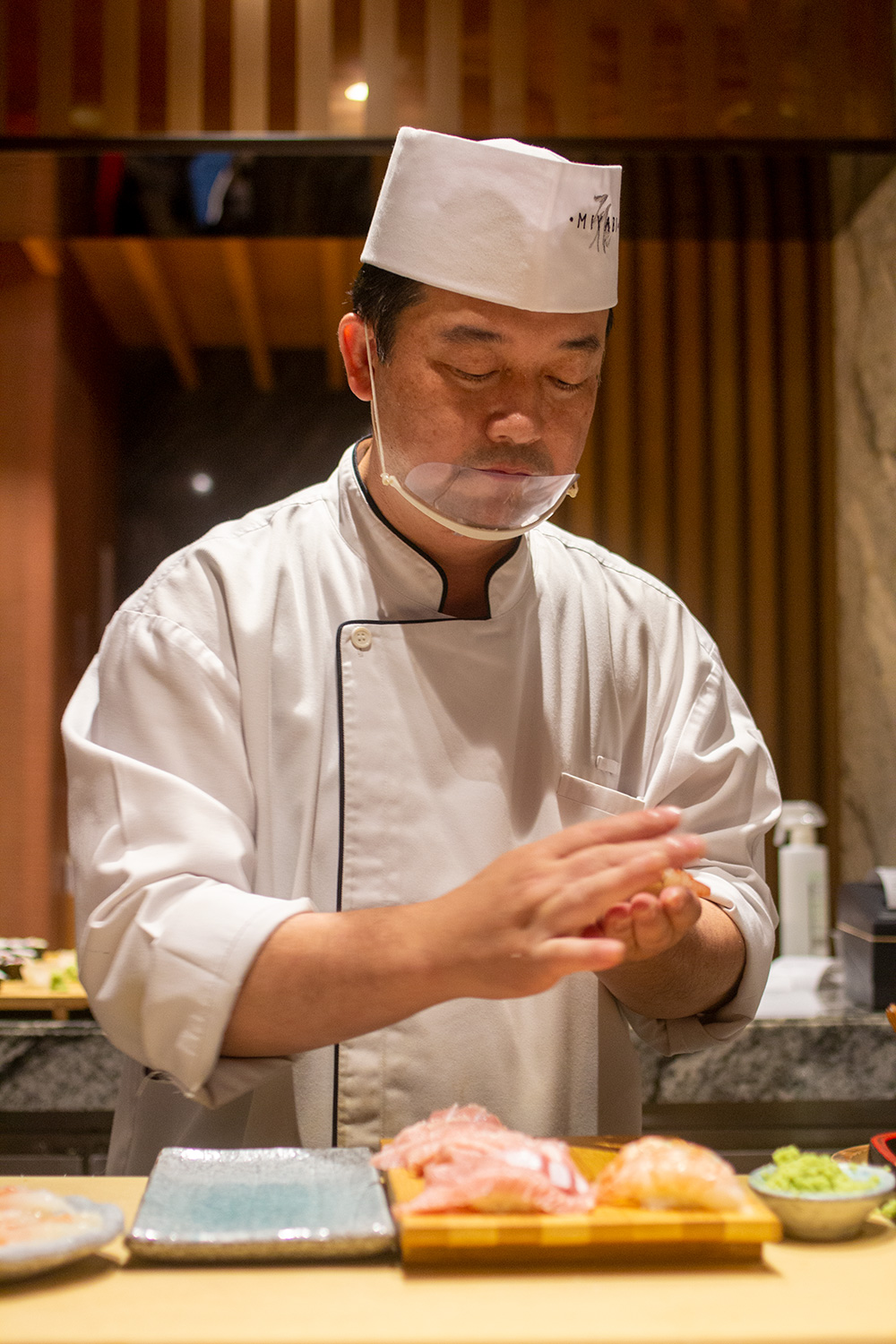 Miyabi is helmed by Chef Tetsuya Yanagida, who arrived on Malaysian soil over 20 years ago in pursuit of a culinary career outside of Japan. He came at a time when Japanese restaurants were still limited, and Malaysian diners had yet to fully appreciate the pleasures and finesse of authentic Japanese cuisine. He then spent those two decades sharing the many treasures of Japanese cuisine with his staff and customers, eventually winning over hearts and appetites. While soft spoken at first, Chef Tetsuya eventually shows his amicable and humorous character, which only brings more joy to the overall omakase experience.
The menu at Miyabi is an extensive one, ranging from à la carte sushi to full course Kaiseki meals. For this particular dinner visit, we tuck into the 5-course omakase set, which comes with a reasonable price tag considering how omakase meals are not known for being finance-friendly.
Flavours of the earth and sea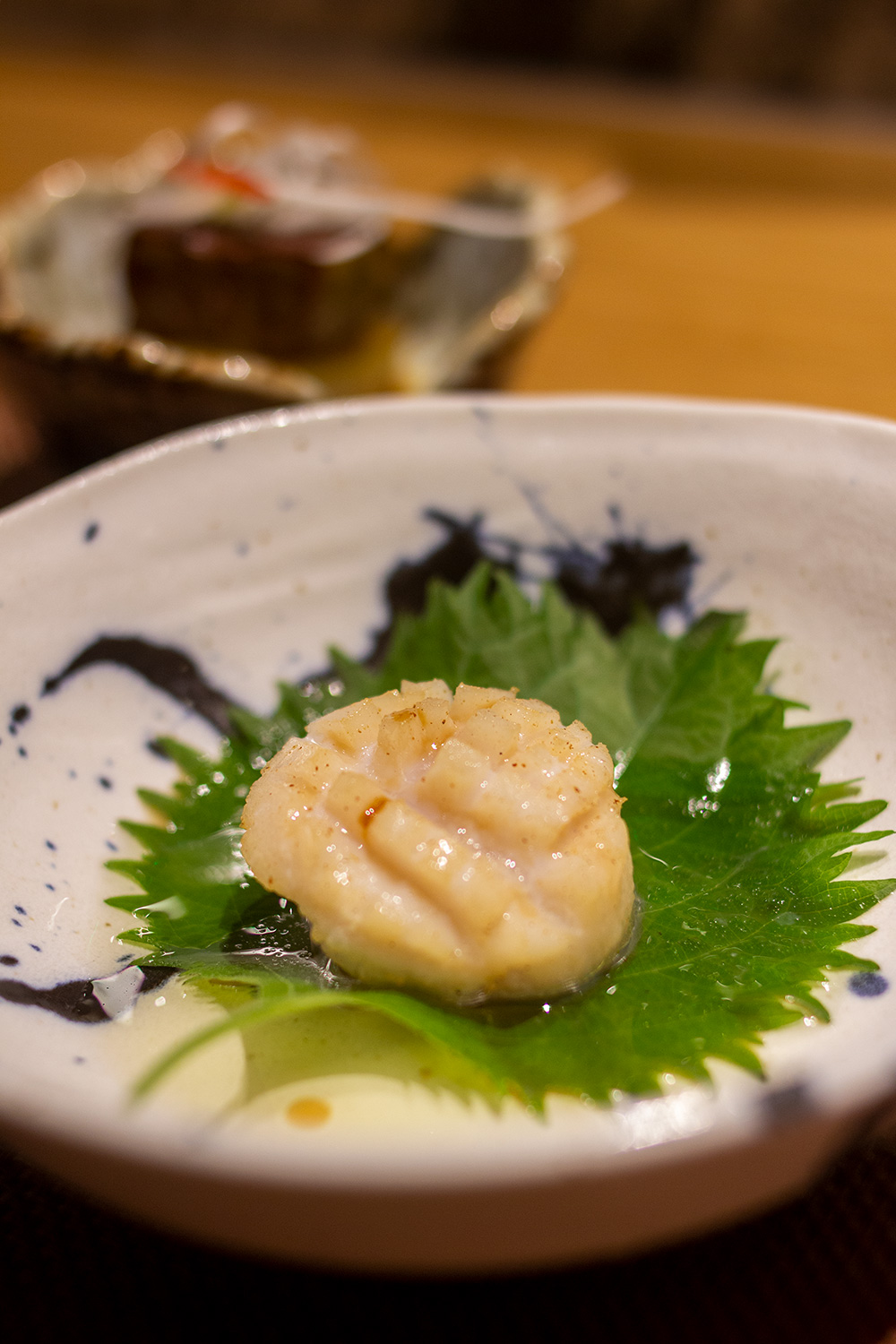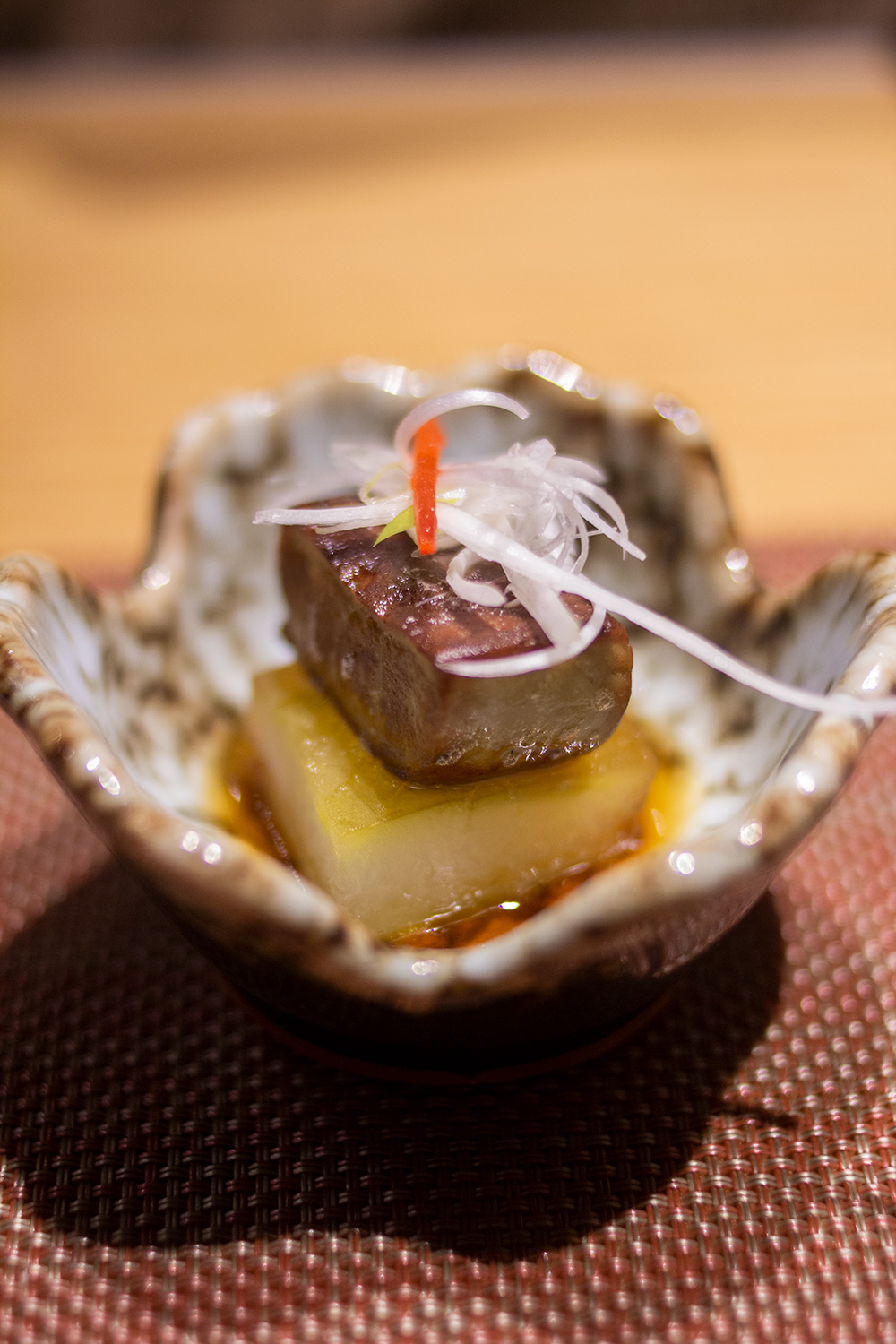 (Swipe left for more)
We begin our omakase with an appetiser of pan-seared Hokkaido scallop resting on a shiso leaf, drizzled with soy sauce and truffle oil. At first bite, we are immediately treated to the pleasant crispness from the light sear on the warm scallop. The natural sweetness of the scallop pairs beautifully with the heady earthiness of the truffle oil, without one flavour overpowering the other.
The second appetiser is a serving of winter melon and foie gras, topped with thinly julienned leeks. Similar to the scallop, this dish plays with sweet and savoury notes. When eaten in one bite, the refreshing winter melon bolsters the unctuous fattiness of the foie gras. Chef Tetsuya tells us that this dish is a crowd favourite, having served this appetiser to guests for the past two decades.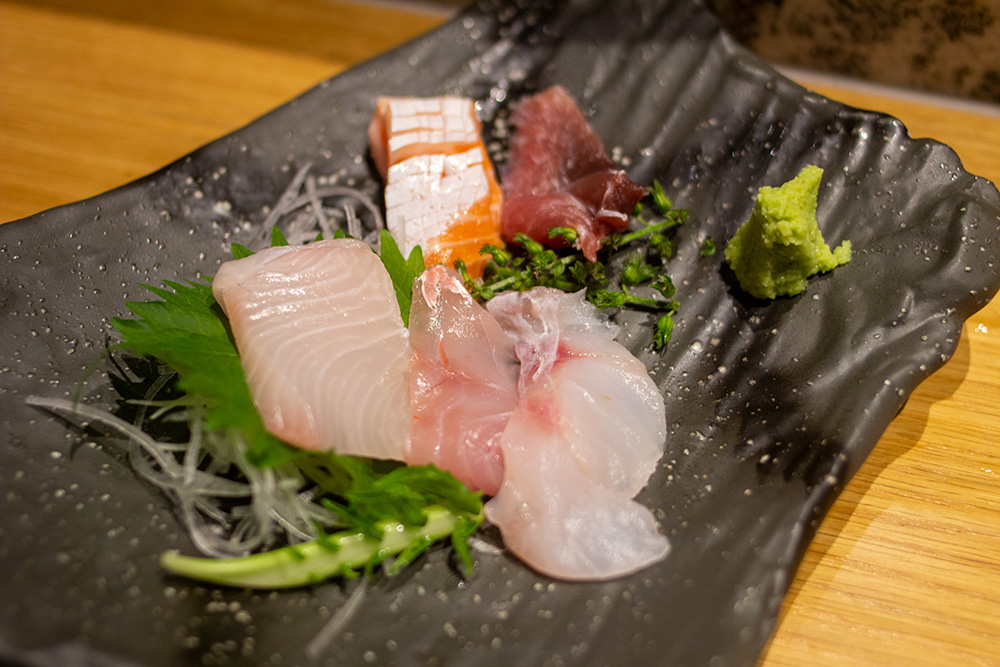 An ode to the elegance of fresh seafood
After polishing off our first course bites, we move on to a quintet of sashimi, which includes maguro hoho-niku (tuna cheek), kampachi (yellowtail), kinmedai (golden-eye sea bream), shake harasu (salmon belly), and mebaru (rockfish). Each slice of the fresh sashimi presents its own unique flavour – such as the soft nuttiness of the kampachi and the mineral notes in the kinmedai. The most memorable of the lot being the tuna cheek, which closely resembles a well-marbled slice of beef in both appearance and texture.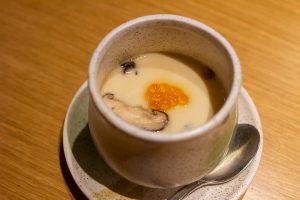 A cool, rainy evening is one of the few times you can fully enjoy and appreciate a warm cup of chawanmushi. Chef Tetsuya's take on the comforting steamed egg dish includes ikura pearls and shiitake mushrooms, which are common ingredients found in the humble dish. However, dig a little deeper into the chawanmushi and the custard reveals a pleasant surprise of sweet crab meat which enhances the savoury dashi broth and silken egg.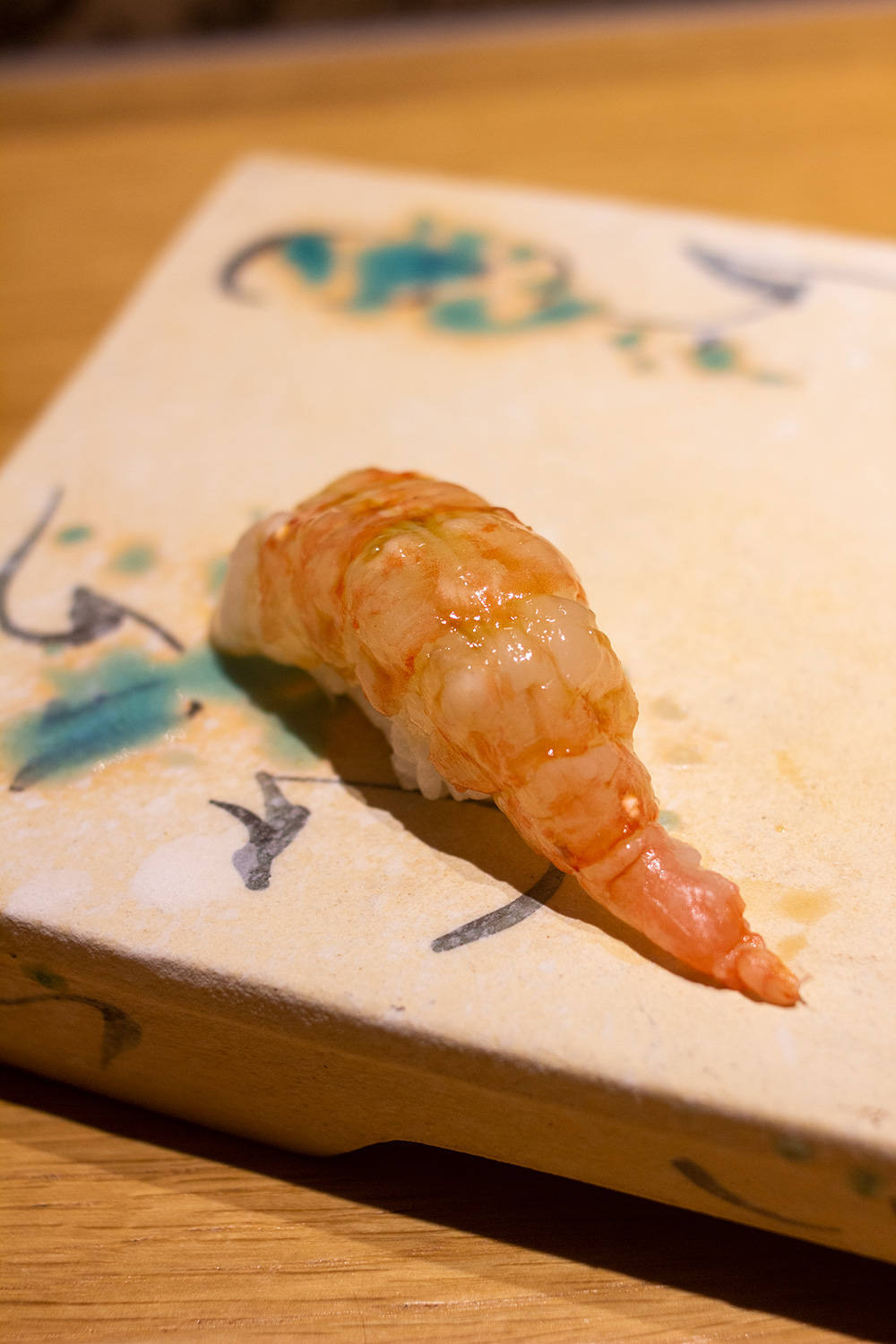 Botan Ebi
Botan Ebi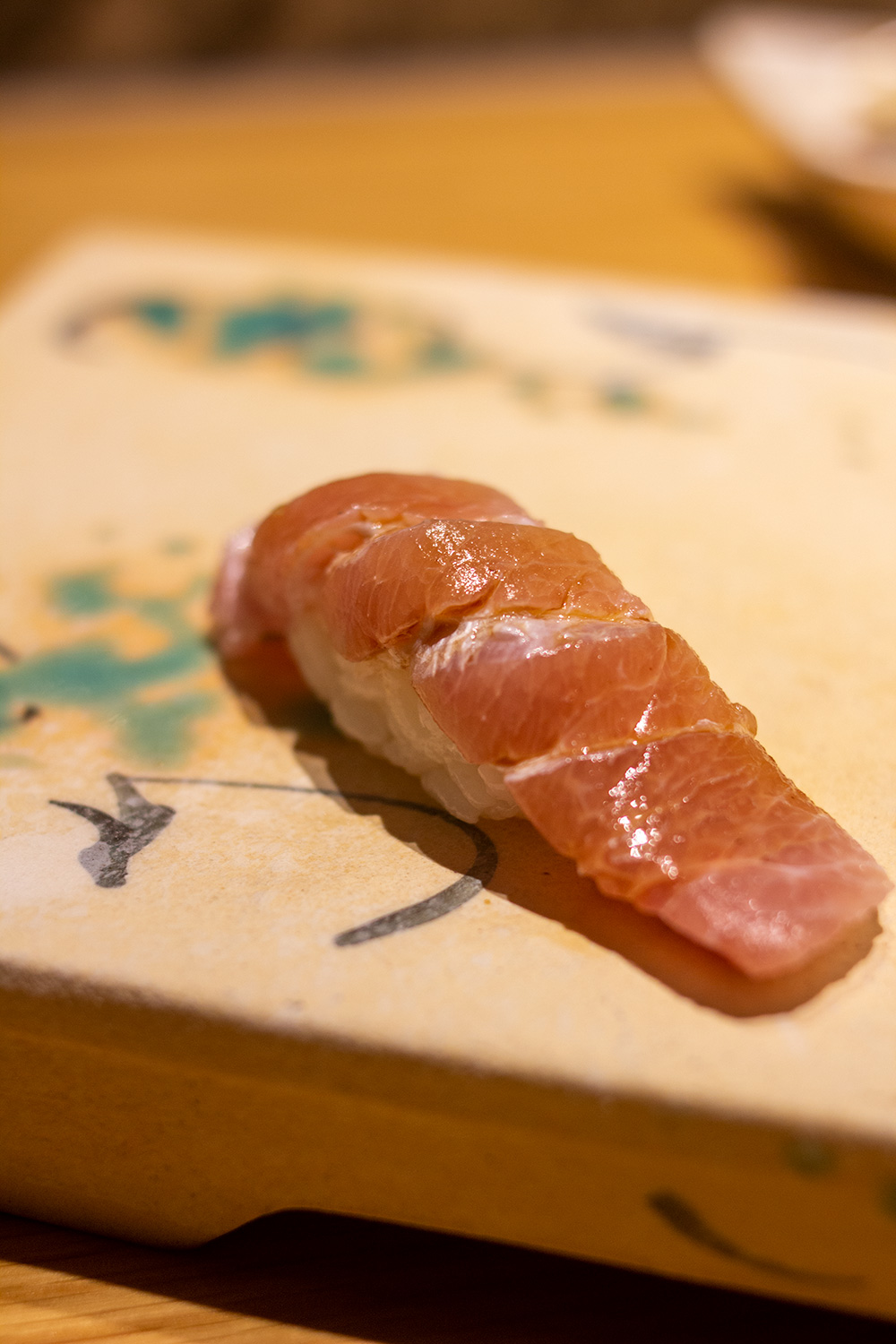 Tuna belly
Tuna belly
Mebaru
Mebaru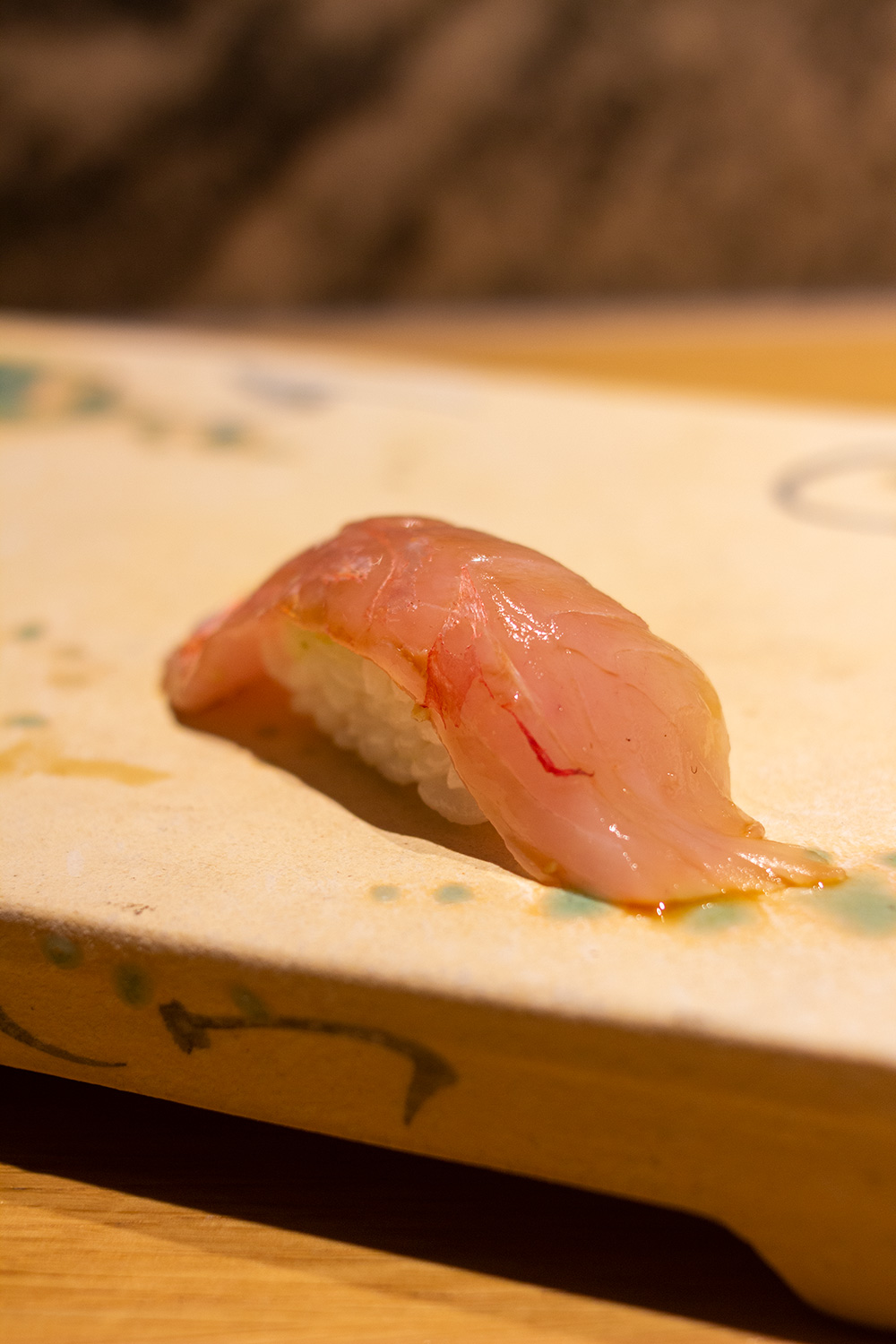 Kochi
Kochi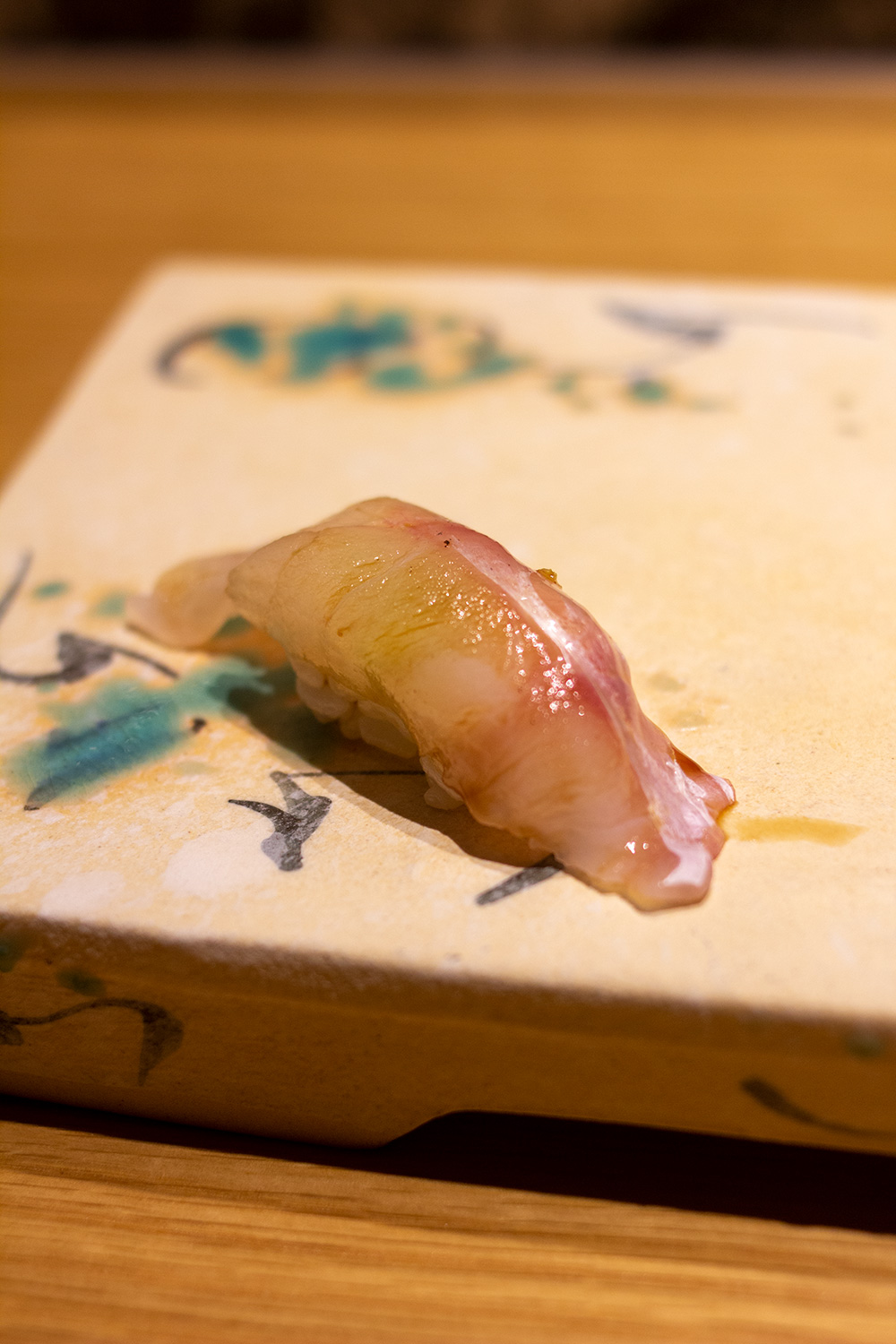 Kinmedai
Kinmedai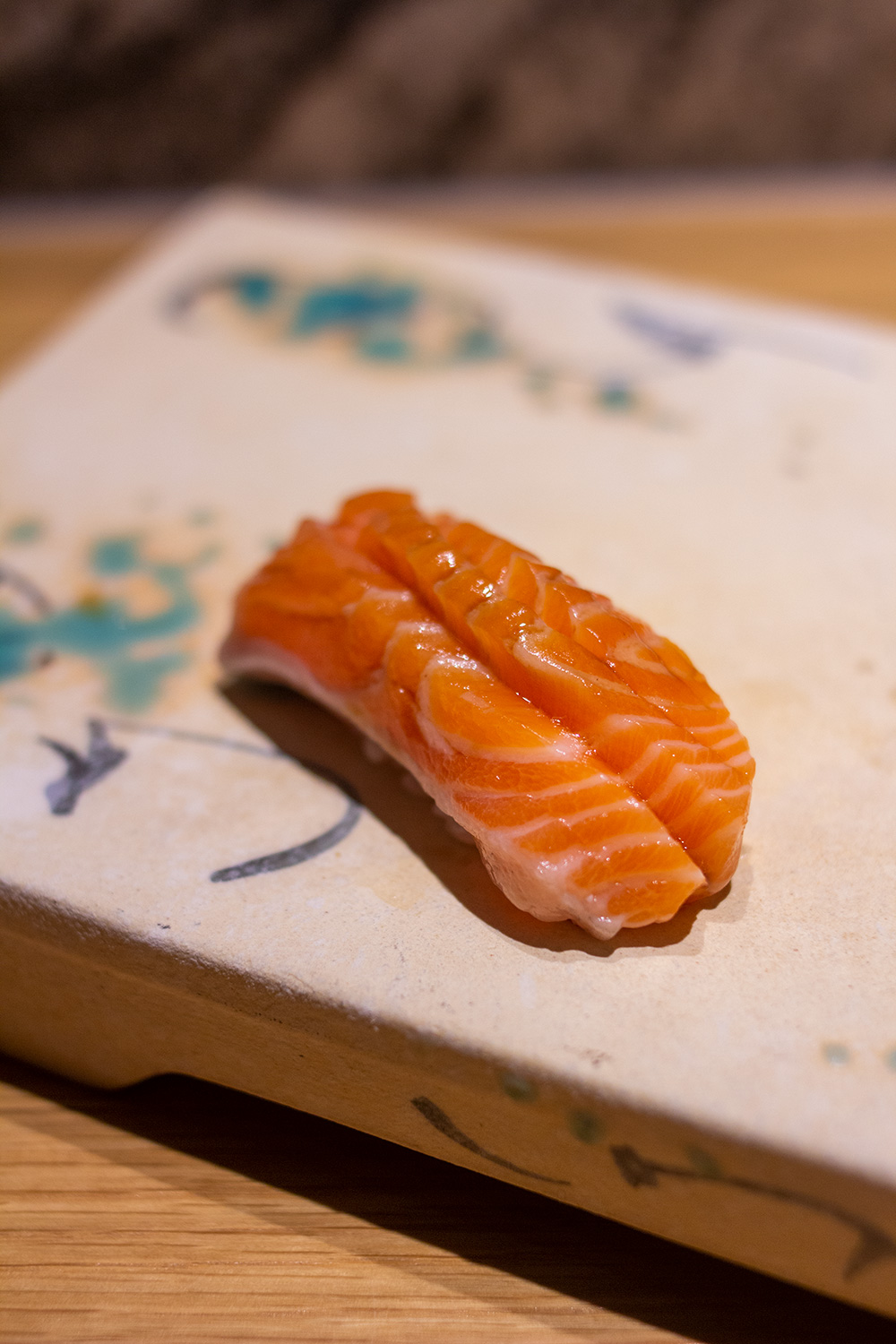 Salmon Belly
Salmon Belly
(Swipe left for more)
Next up, we get to savour some Edomae-style sushi. We revisit the kinmedai and mebaru in the form of nigiri, where the fluffy, vinegar-infused rice and sweet-pungent wasabi enhances the fishes' natural clean, mineral flavours, and a light brush of shoyu over the fish adds an extra kick of umami. The stars of the nigiri offerings are without a doubt, the botan ebi (clearwater shrimp) and chutoro (big-eye tuna belly). The botan ebi boasts a divine sweetness and creaminess that melts beautifully in the mouth, while the chutoro checks all the right boxes for buttery, meaty, and fatty. This is probably what sheer indulgence tastes like.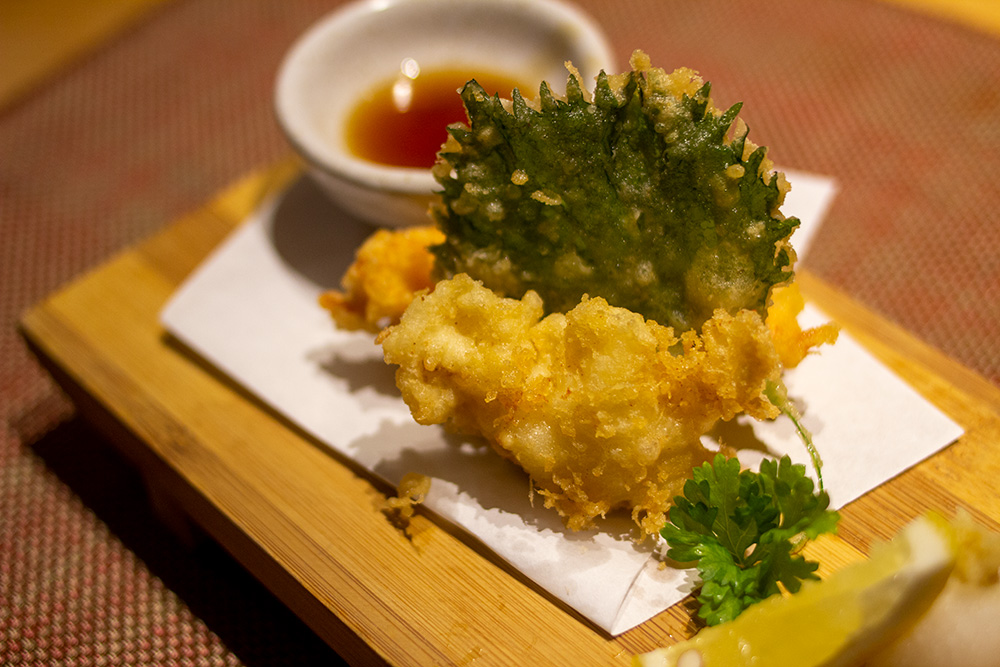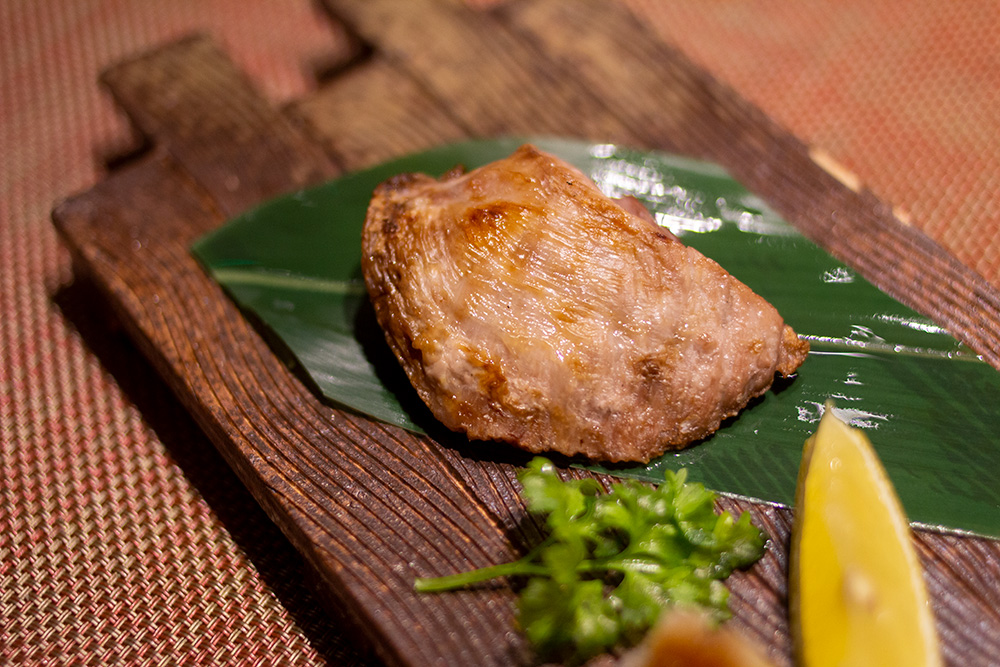 After the medley of fresh sushi and sashimi, we finally move onto the grilled and fried dishes. First being a lobster and shiso tempura. The tempura batter is practically weightless, while lending a delicate crispness without any greasiness. Following the tempura is a serving of grilled tuna cheek, which immediately reveals its sweet and savoury juices upon the first bite. The flesh of the fish itself is sinfully meaty yet tender, proving itself a rival for a good slab of steak.
Sweet endings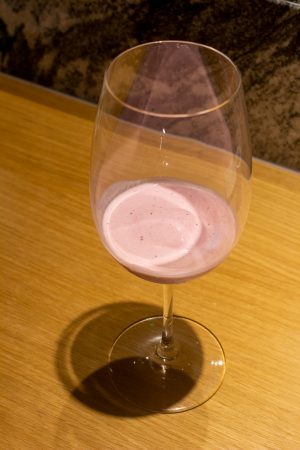 We end our omakase meal with a surprising dessert – Chitose strawberry smoothie served in a wine glass. Fresh milk, ice, and Japanese strawberries grown in our Cameron Highlands are blended together to create a refreshing and light treat. This dessert is one that needs no other additives or sweeteners, and instead celebrates the natural sweetness that Chitose strawberries are known for.
While good things are not meant to last, you can certainly revisit them, and it comes as no surprise that Miyabi is now cemented into our list of omakase hot spots. We cannot wait to once again be a guest at Miyabi, and if you're looking for a quality omakase experience at a more than reasonable price, definitely put this establishment under your radar.
If you'd like to make a reservation, you may do so by calling 03 7622 8888. For more information on Miyabi, visit this website.
Location: Sheraton Hotel Petaling Jaya, Lorong Utara C, PJS 52, 46200 Petaling Jaya, Selangor. 
Photography: Anson Siau