When bored and peckish during MCO – we bake!
One of the ways to pass the time during MCO is picking up a new skill – and what's a more fun (and delicious) skill than baking? It's also incredibly accomplishing to whip up your own sweet treats, and you get to make (and eat) as many as you want.
However, not all of us are master pâtissiers, and may not have on-hand fancy baking equipment. So we've rounded up our 3 favourite baking recipes that you can very easily recreate at home. If you need something fun and simple for the family, something rich and decadent, or a healthier gluten-free alternative, we've got them covered.
3-Ingredient Coconut Macaroons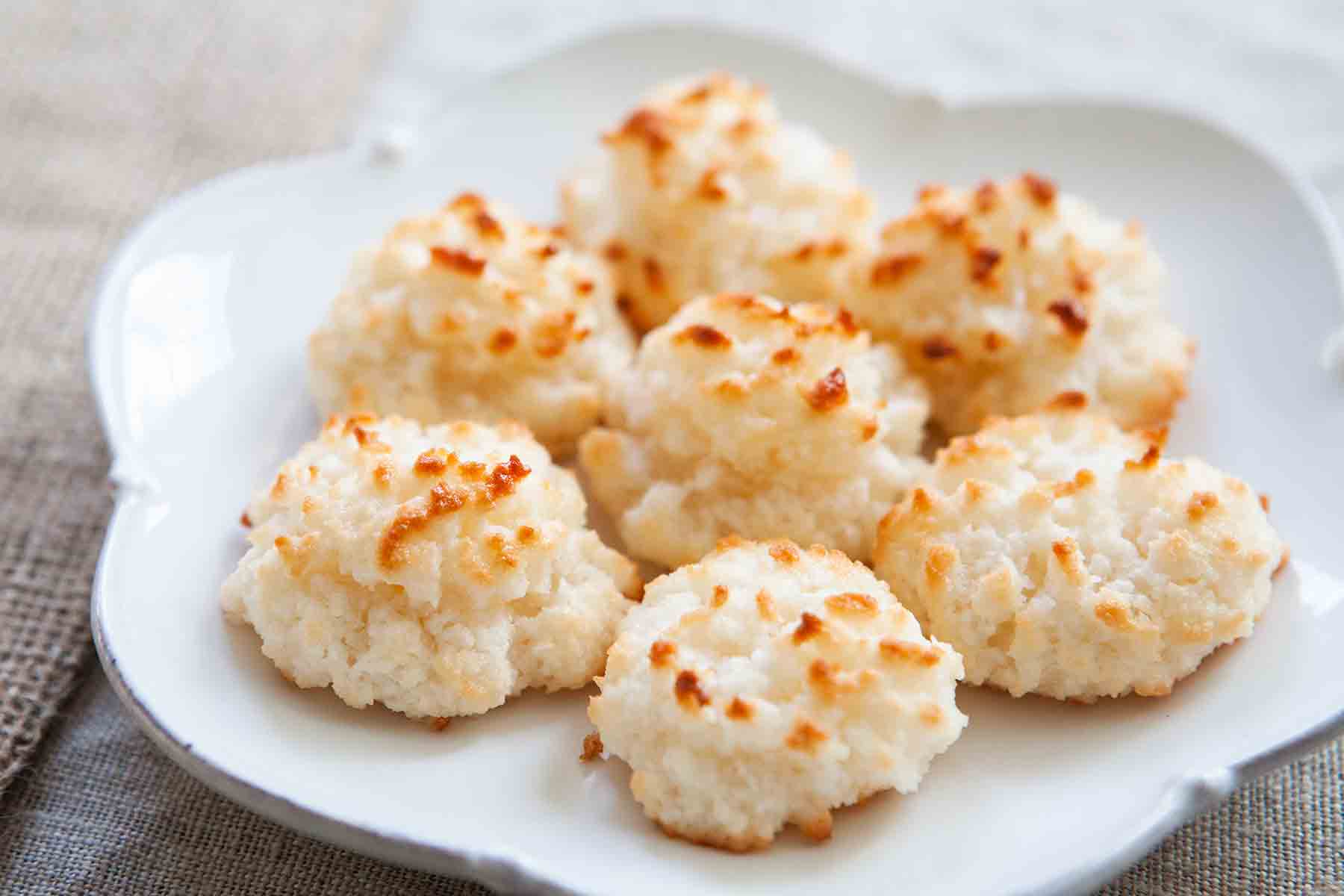 Not to be confused with the delicate French macarons, these light and fluffy treats are ridiculously easy to make, gluten-free, fun to bake with children, and perfect for those who love the salty-sweetness of coconut. It also takes less than 40 minutes to make, and requires minimal clean-up afterwards. This recipe makes for about 24 cookies.
If you want a deeper flavour and extra-crispy macaroons, you can even toast the shredded coconut until fragrant and slightly coloured, for about 5 minutes. Make sure to let them cool before using.
Ingredients:
4 egg whites

3 cups of shredded coconut

1/2 cup granulated sugar
What to do:
Preheat the oven to 120°C Fahrenheit.

Line 2 sheet pans with parchment paper.

In a large bowl, whisk the egg whites until frothy.

Add the sugar and mix until medium-firm peaks form.

Add the coconut and gently fold them in with a spoon or spatula.

Using a small ice cream scoop or rounded spoon, drop mounds of the coconut meringue onto the sheet pan.

Bake for 15-20 minutes or until golden brown on top.

 Let them cool completely before eating.
Banana Cinnamon Rolls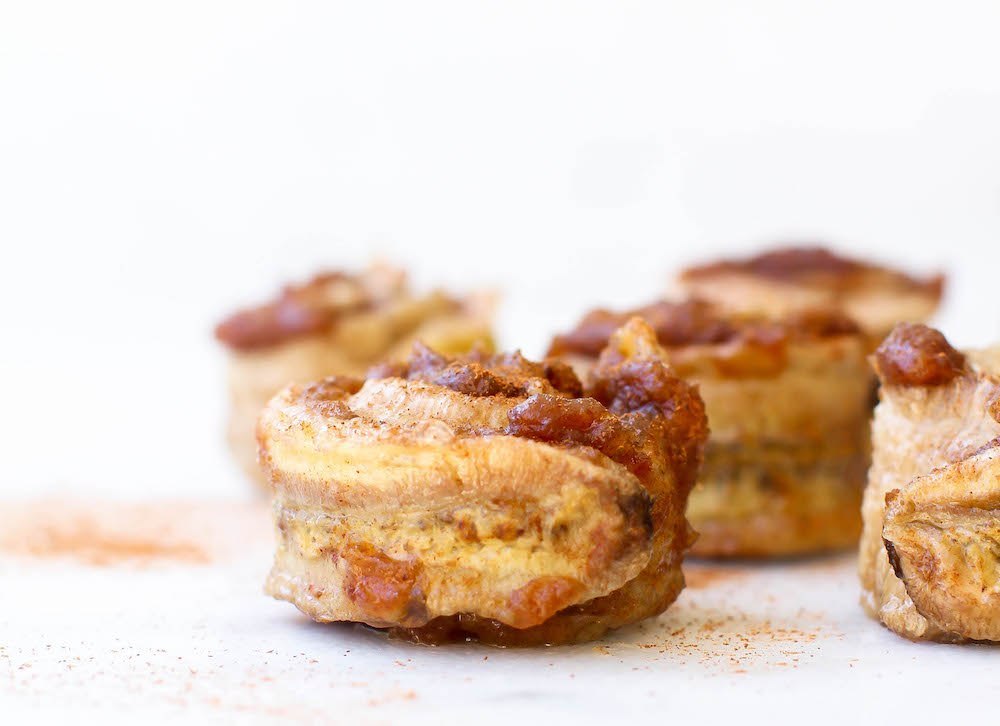 These rich and indulgent banana rolls are healthier than your regular cinnamon roll, and requires minimal ingredients to make. The only tricky part to this recipe is slicing the banana lengthwise without breaking them. To fix this, make sure you use ripe-yet-firm or spotty bananas, and leave the peel on while slicing so that it is sturdier. Also, try to opt for straighter bananas.
Other than that, you're well on your way to making a naturally sweet treat, thanks to the candy-like dates and concentrated banana sugars from drying them out in the oven.
Ingredients:
4 spotty bananas

Cinnamon

12 Medjool dates

Optional: 1 teaspoon vanilla and/or a pinch of salt
What to do:
Preheat the oven to 120°C.

Slice the bananas lengthwise into 3 strips each.

Lay out the slices on 2 baking trays lined with parchment paper. Make sure to keep some space between the slices.

Bake the banana strips for 1 hour, then remove and let them cool for 15-20 minutes.

Gently run a butter (or dull) knife under each slice to release the banana strips from the pan. Flip them over so the side with more moisture is facing upwards.

Blend the Medjool dates with 1/2 cup of water into a thick but spreadable paste.

Spread about 1 tablespoon of date paste down the length of a banana strip. Sprinkle with cinnamon. Roll the banana strips. Repeat with the remaining strips.

Arrange all the rolls on one lined pan like how you would a normal cinnamon roll.

Return to the oven to bake for 1.5 – 2 hours at 120°C.

Remove from the oven and allow to cool.
Flourless Sweet Potato Brownies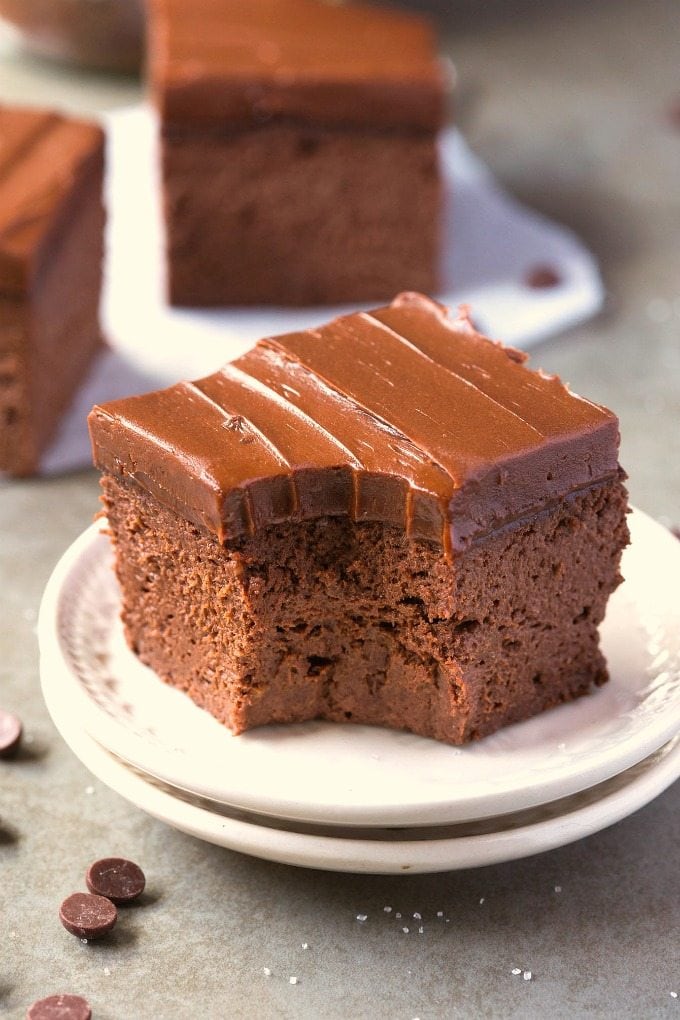 These brownies are perfect for those who are on a plant-based lifestyle, or wish to play with paleo, gluten-free recipes. Though they're made without any eggs, flour or dairy, they're incredibly dark and rich. The natural sweetness of the sweet potato and almond butter lends a smooth and delicate flavour, though you can up the sweetness level with your own frosting of choice. These brownies can keep up to 5 days in the refrigerator.
The best part? It only takes three ingredients to make, and can be done in just one bowl (or food processor).
Ingredients:
1 cup mashed sweet potato

1/2 cup drippy almond butter (this can be substituted with peanut, cashew or nut alternative spread)

1/4 – 2/3 cup of cocoa powder

frosting of choice
What to do:
Preheat the oven to 180°C and coat a small 4 x 6 or 6 x 6 inch loaf pan with a neutral-flavoured cooking spray and set aside. Opt for a smaller pan if you want thicker brownies.

Mix all your ingredients either by hand or in a food processor until just blended. Keep in mind to not overdo the blending otherwise it will take longer to cook.

Transfer the brownie batter into your loaf pan and bake for 12-15 minutes, or until a skewer comes out just clean when inserted through the center. Allow the brownies to cool in the pan completely before frosting and slicing into brownie bars to prevent them from falling apart.