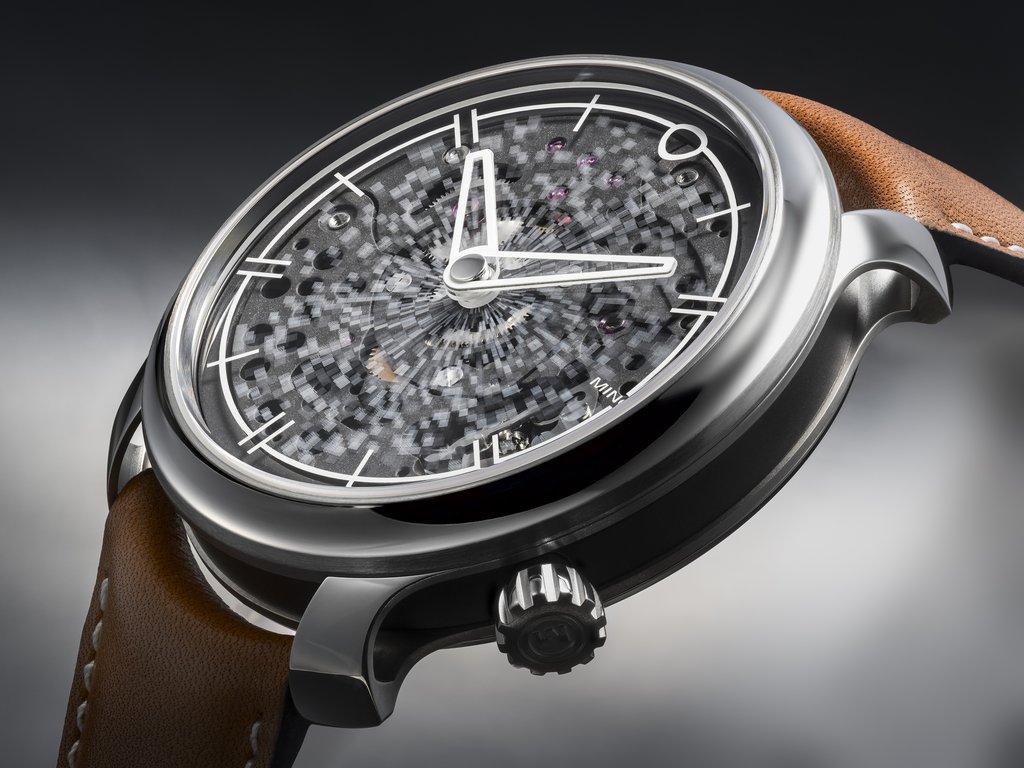 As a young but respected independent watchmaker, MING has carved a name for itself as a brand who doesn't shy away from developing unique movements or elegant dials. For its latest flagship watch, MING introduces the new Mosaic 20.11 – a timepiece can be worn at any time of the day, with just an extra little something to make it more special.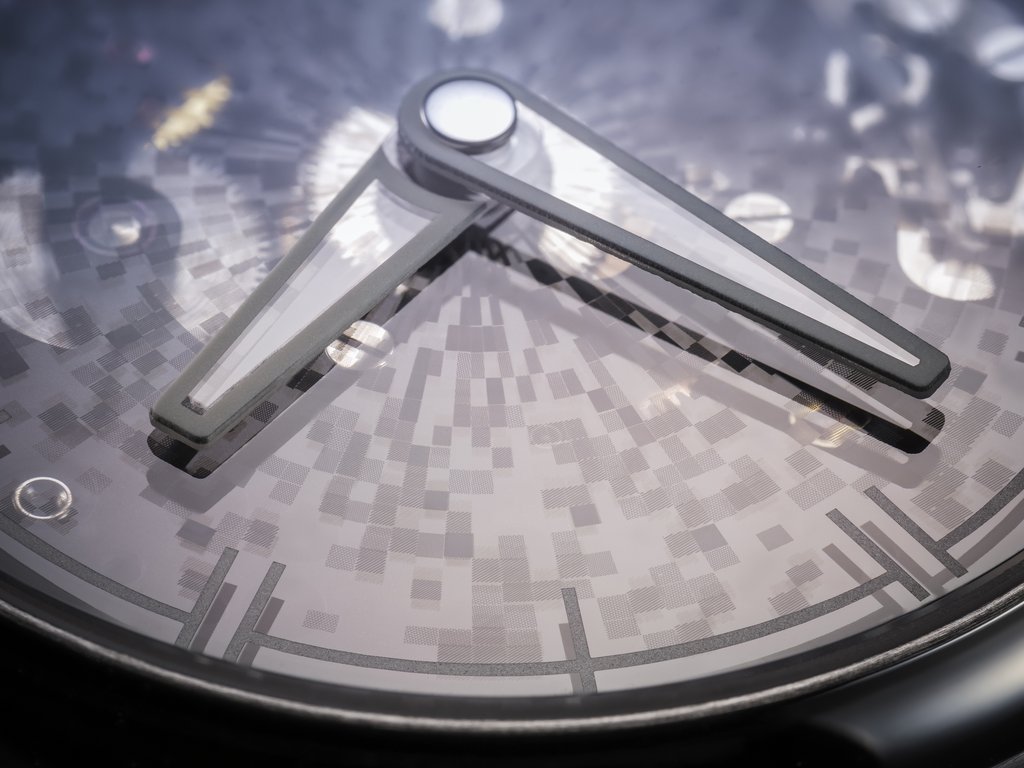 Taking the spotlight is none other than the Mosaic-engraved sapphire crystal dial itself, featuring 2,650 squares of varying opacity, depending on which angle at which you admire the watch. Each minute square is etched on using a high-power femtosecond (one femtosecond = one quadrillionth of a second) laser on three different levels – a process that was developed in collaboration with DM Surfaces SA of St. Imier and has been in the works for the better part of two years.
Like all métiers d'art, the engraving process is as meticulous as it sounds, considering that it's very sensitive to crystal quality, and that not all sapphire is equal. Since a large amount of energy is being focused on a very small area during lasering, any near-invisible inclusions within the crystal structure can cause the entire dial to actually shatter.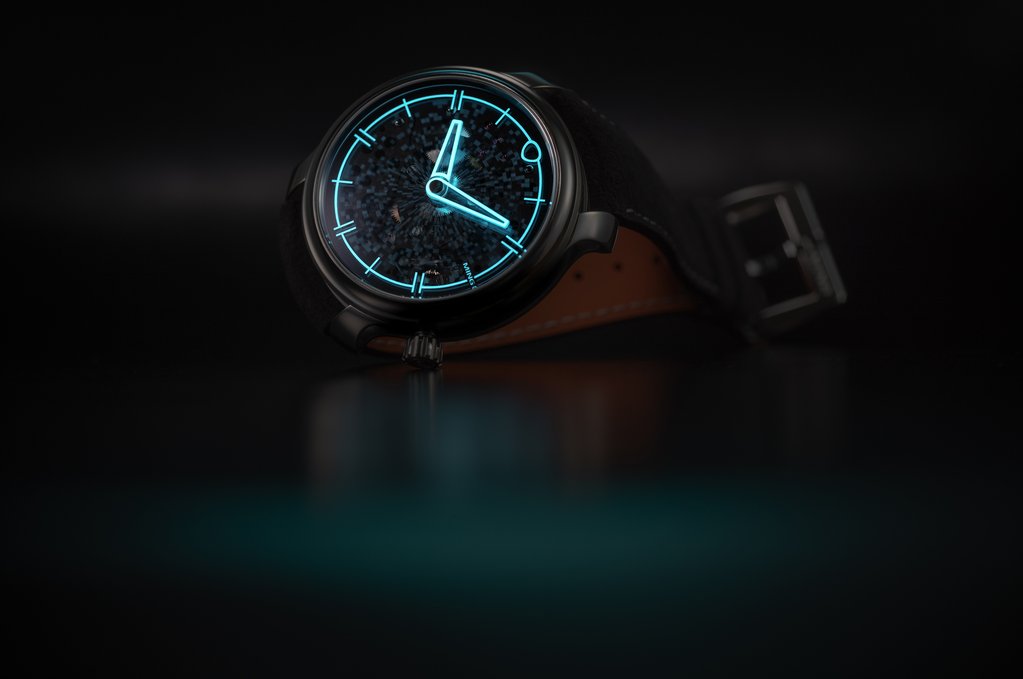 With the variations in size and transparency of the squares, the Mosaic 20.11 has the ability to turn from invisible to a prominent chessboard, depending on ambient light. A dark movement finish is chosen to create a contrasting background while enhancing visual texture. At night, the watch gives off a soft, luminescent glow when light from the fully charged HyCeram in the dial reflects off the Mosaic pattern.
And for the first time on any MING watch, the Mosaic 20.11 uses sapphire crystal hands with HyCeram for legibility regardless of the light conditions. HyCeram is also applied to the luminous indices of the dial sapphire. For a finishing touch, the rear is given more visual texture with the titanium inner bezel that's machined with a Clous-de-Paris pattern and given a DLC coating.
Powering the watch is the Schwarz-Etienne for MING Cal. ASE 200.2, with a micro-rotor winding and skeletonised bridges. The finishing is matte-blasted with a black DLC coating and contrasting diamond-cut anglage. Completing this unique timepiece is a pair of handmade straps from Jean Rousseau Paris, a leather travel pouch by Koji Sato, and a 700-lumen Nitecore LED torch for charging the HyCeram.
MING is now taking orders on a deposit basis for the Mosaic 20.11, priced at CHF 14,500 (approximately RM 65,439). Existing customers can place orders until Friday, 9 July at 1PM GMT (9PM MYT), with all orders guaranteed a watch. As for new customers, only 50 watches are available for purchase on a first come, first serve basis. A 50% non-refundable deposit of CHF 7,250  (approximately RM 32,718) is required for order confirmation.