The house's signature double-F appeared all over coats, dresses, tights, scarves and bags.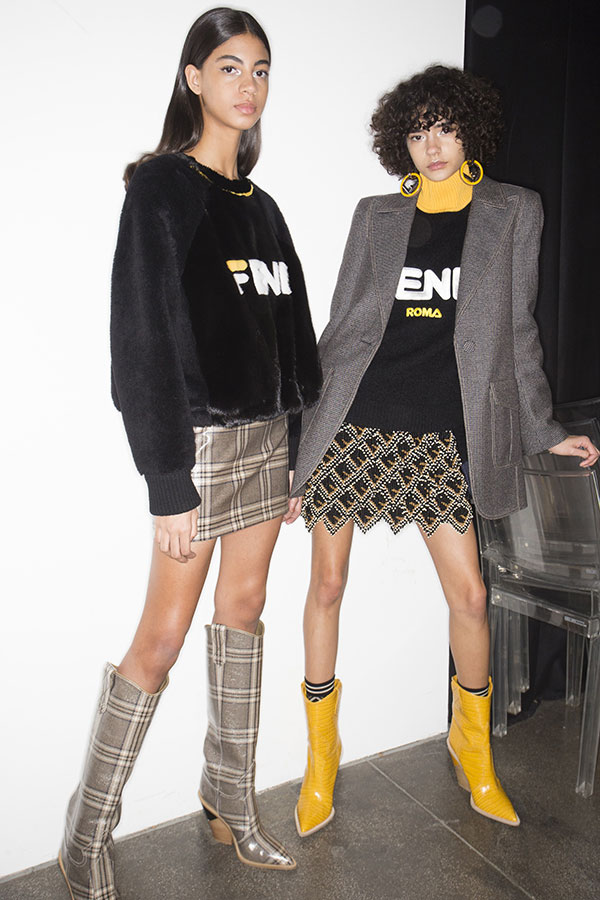 It's no easy feat balancing masculine silhouettes with feminine designs, let alone achieving that understated glamour high fashion seems to be moving towards to appeal to millennials. Karl Lagerfeld and Silvia Venturini are no ordinary duo, however, and they've pulled it off effortlessly for Fendi's Fall 2018 show.
Describing the collection as "romantic femininity for a powerful woman", they presented a series of looks that spell upper class but with a youthful twist. Highlighting the former were structured, boxy-shoulder coats, fine silk handkerchiefs, belted or double-breasted trenches, and knife-pleated midi skirts and dresses; while fur sweaters and the new Peekaboo X-Lite bags gave evidence to the latter.
Monogramming was key in the collection, with the house's signature double-F appearing all over coats, dresses, tights, scarves and bags. A fresh, sporty Fendi/Fila logo created by the artist @hey_reilly also made a debut, re-appropriated by the House across ready-to-wear and accessories – most obvious of all, on oversized sweaters.
See the collection below.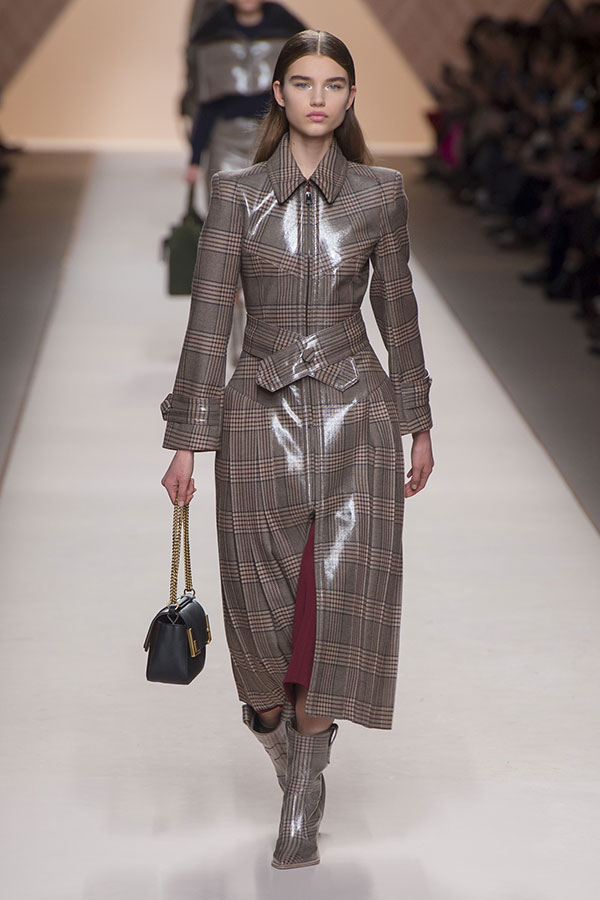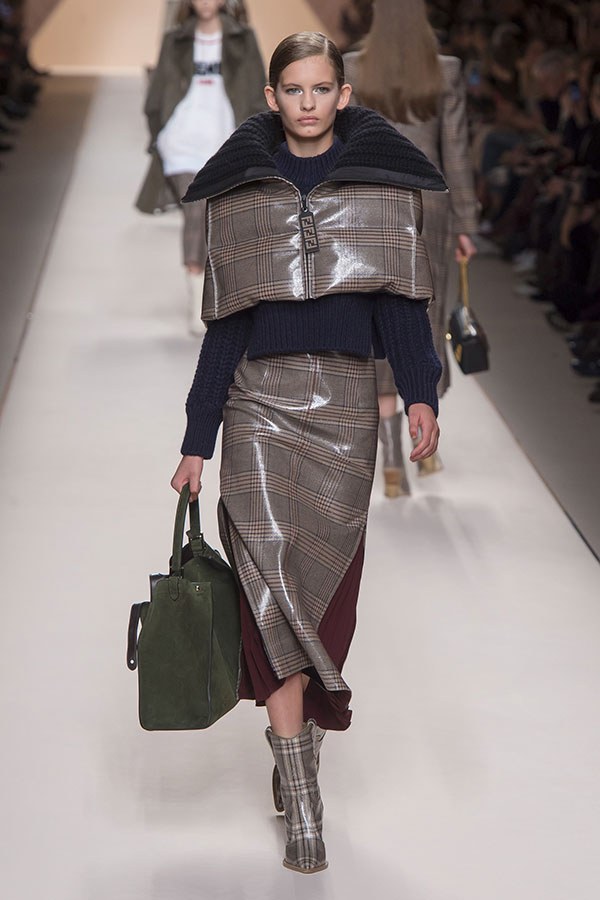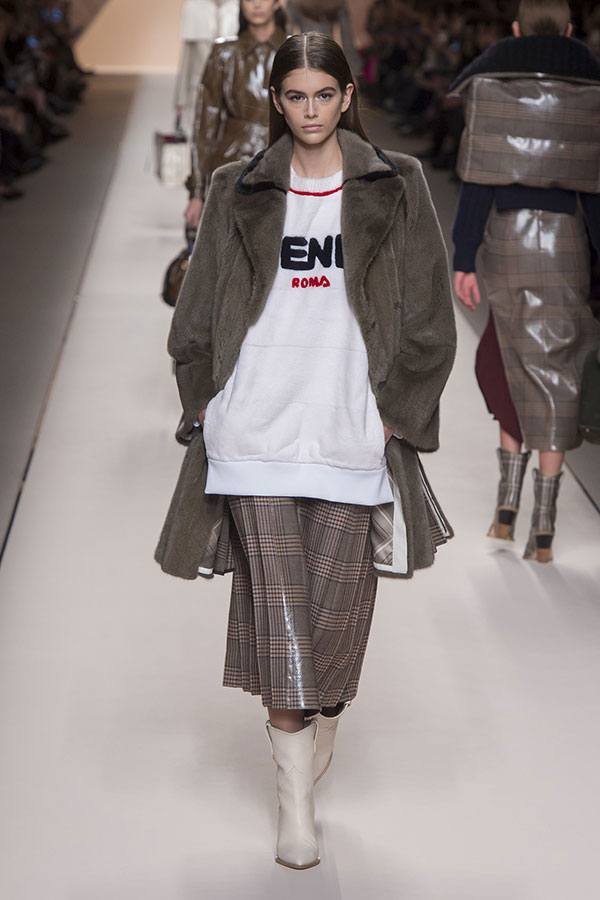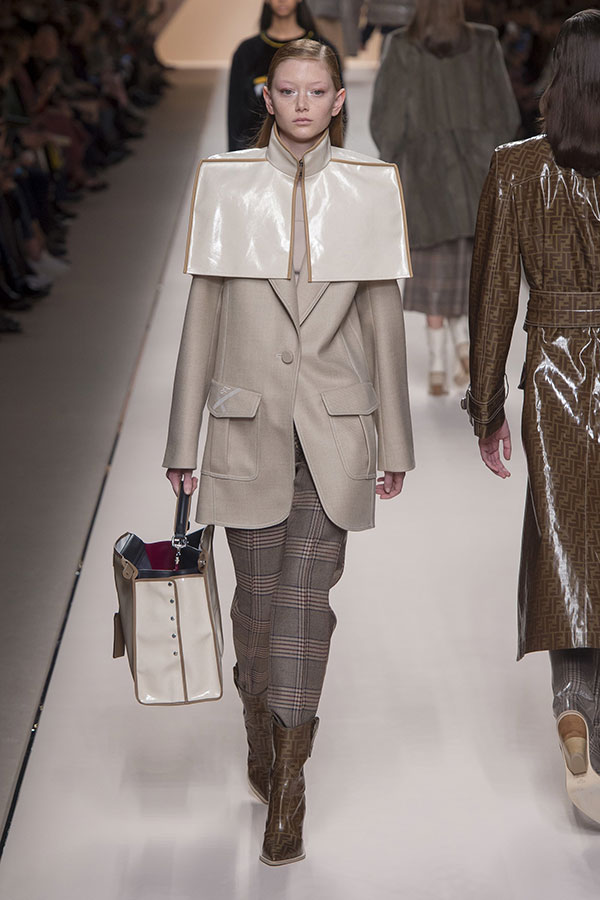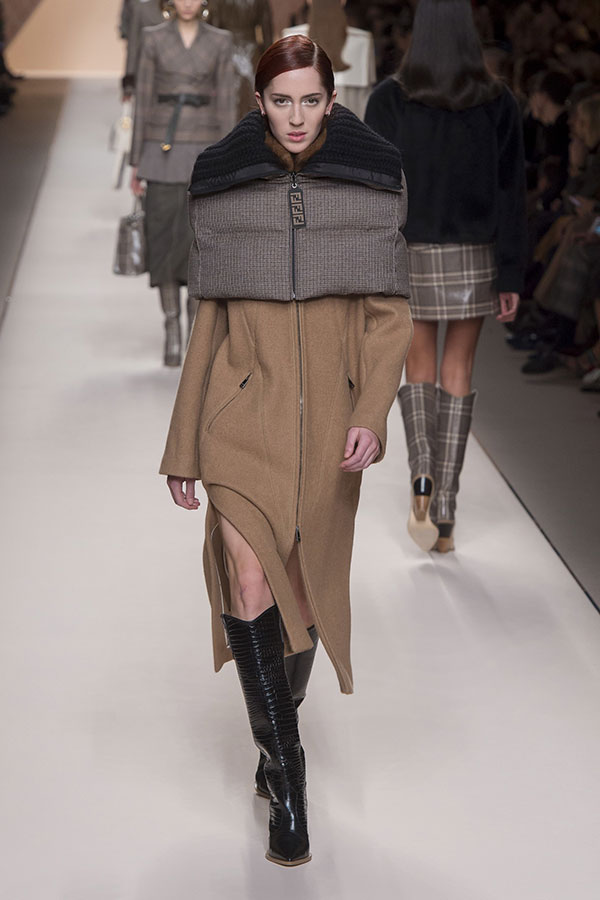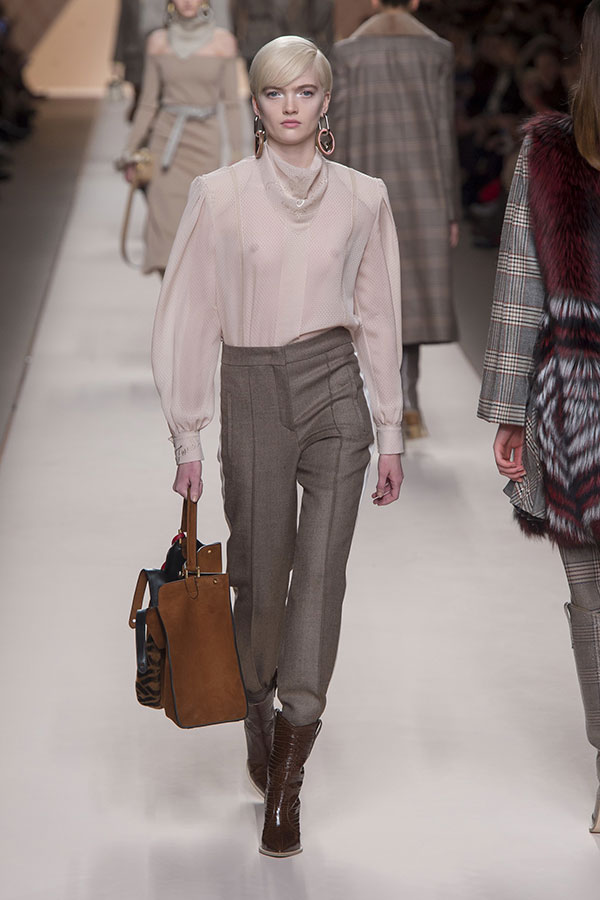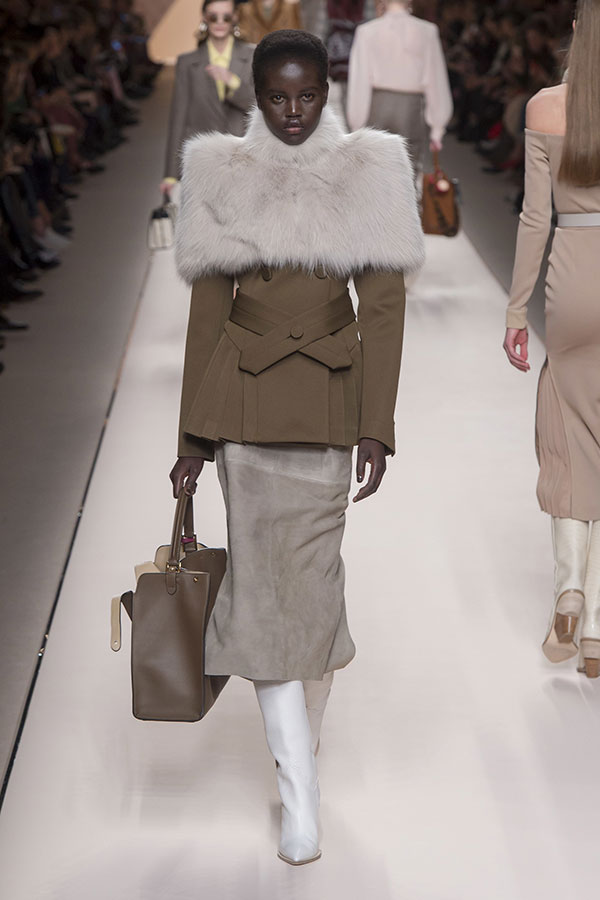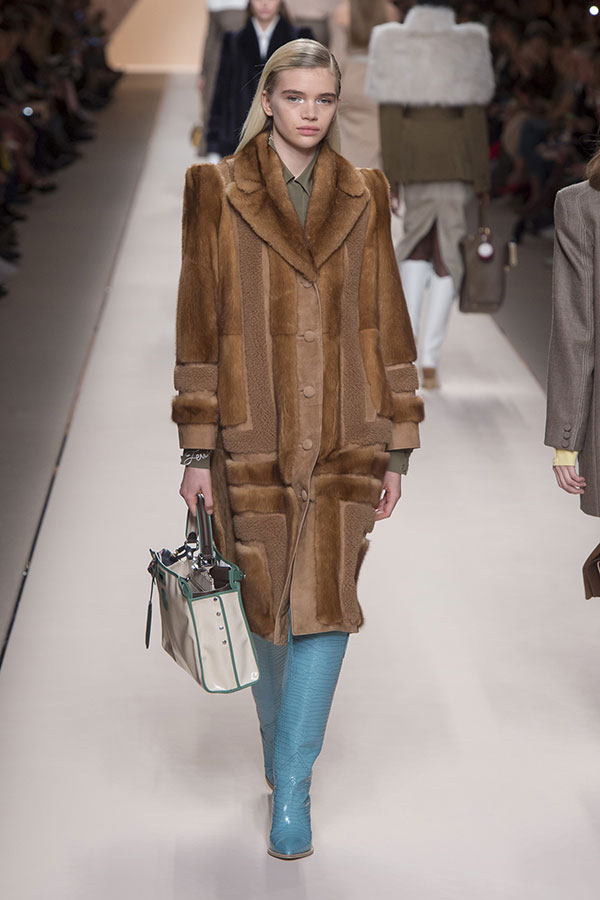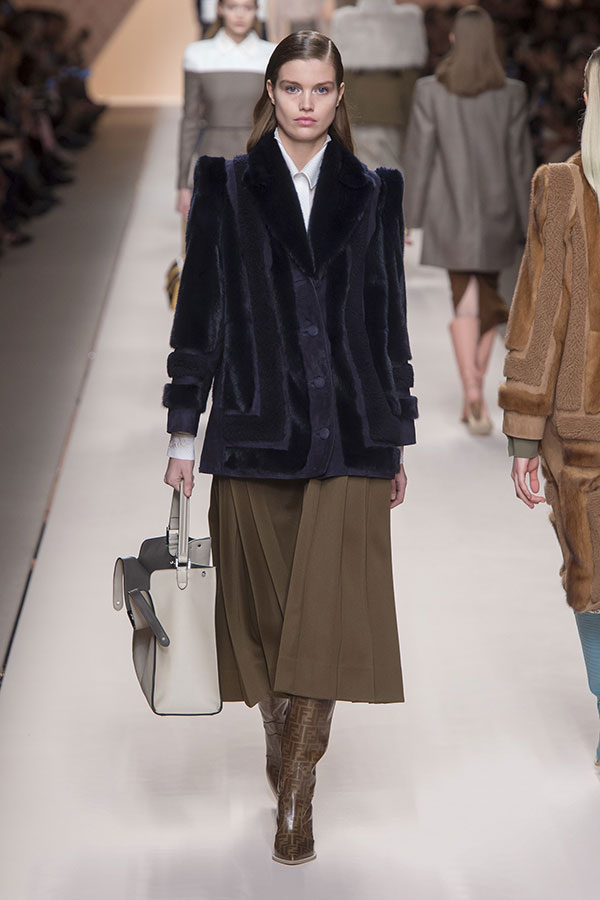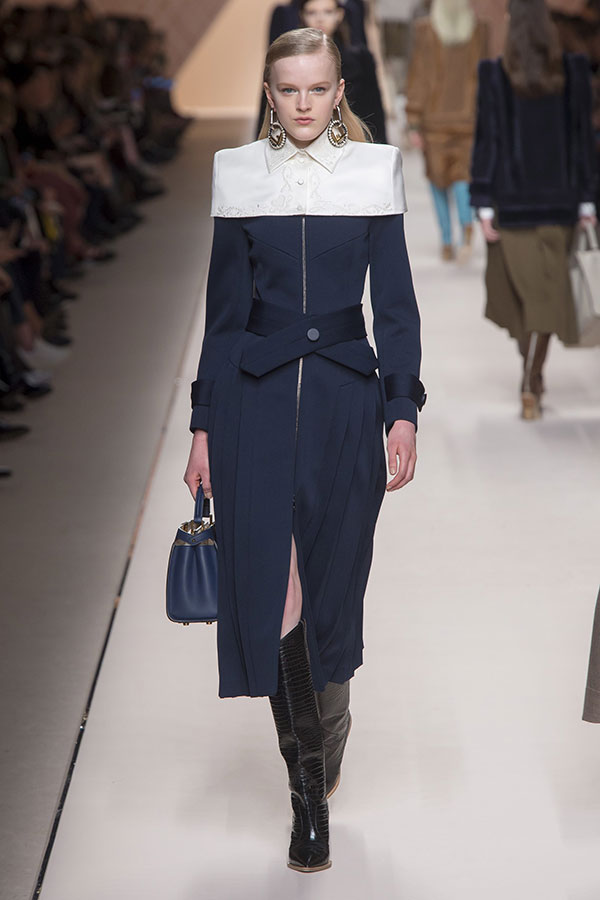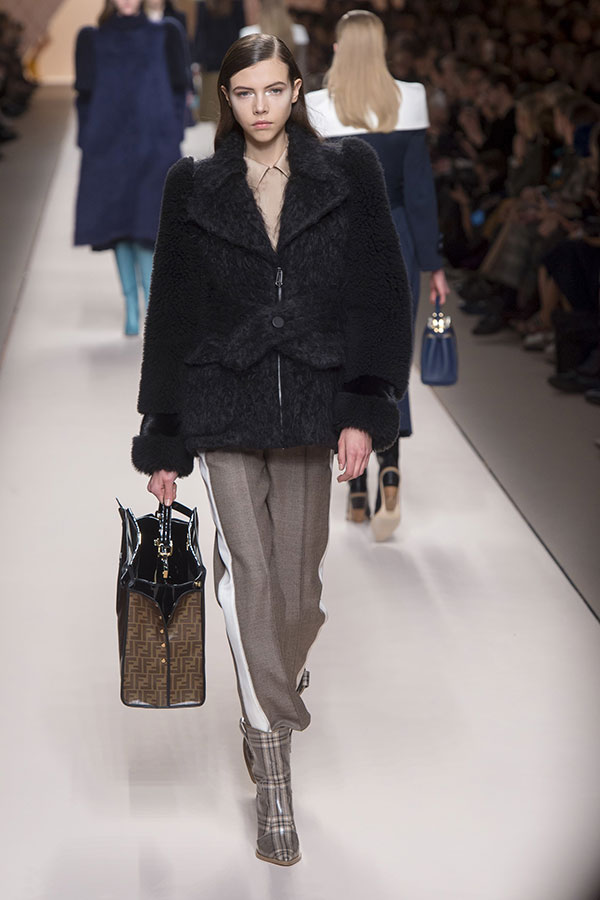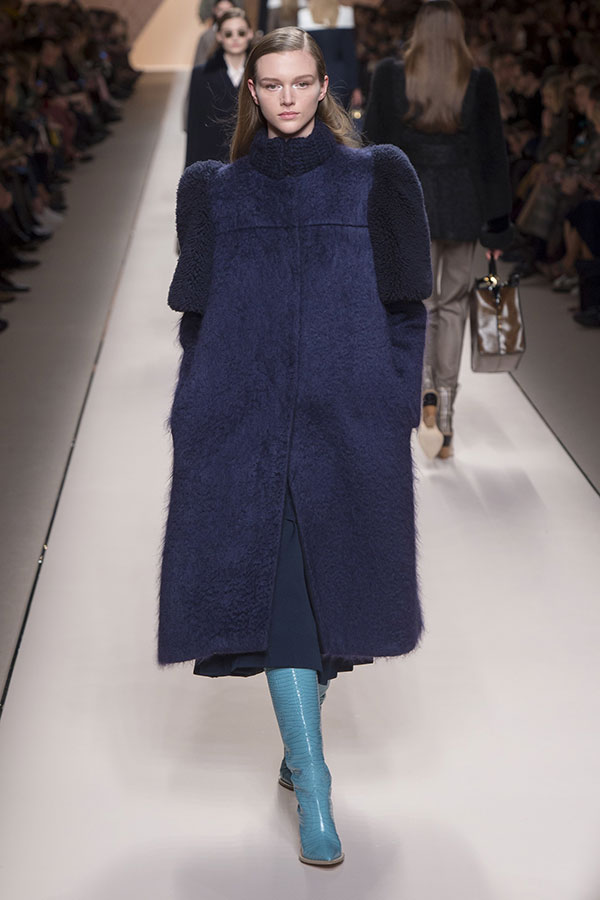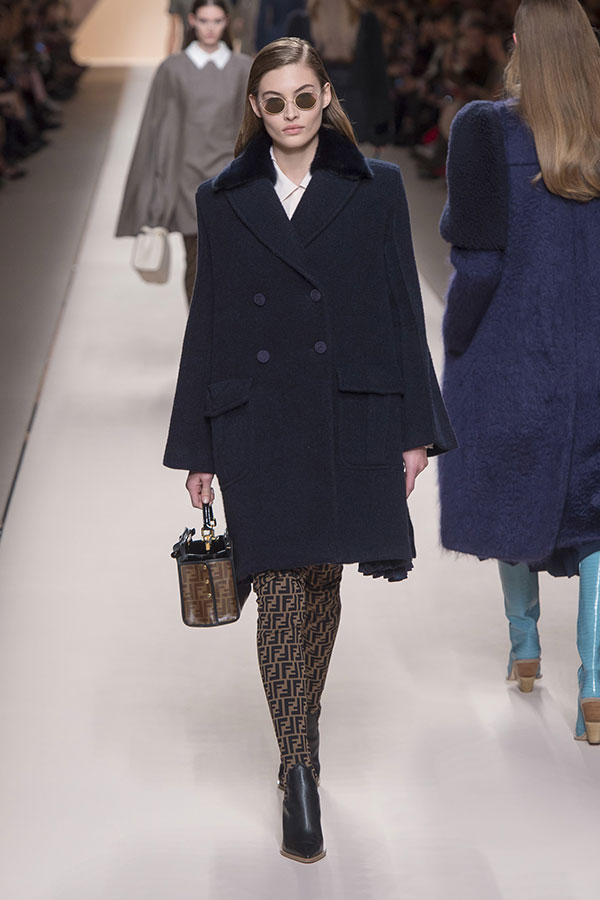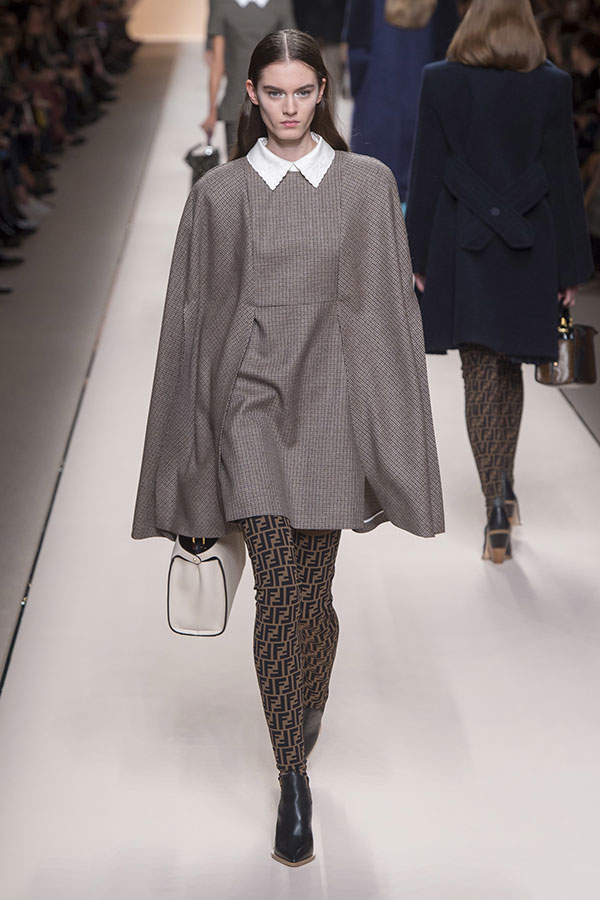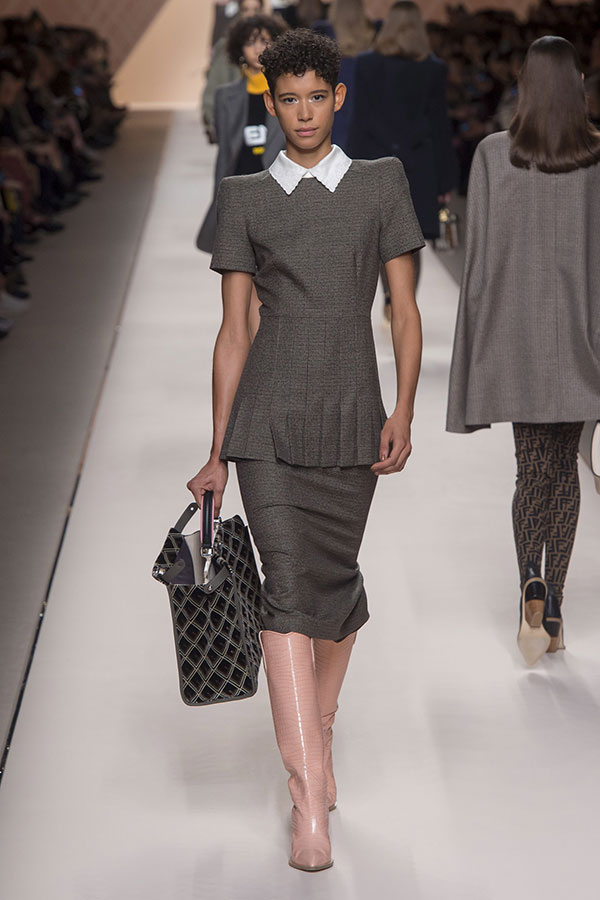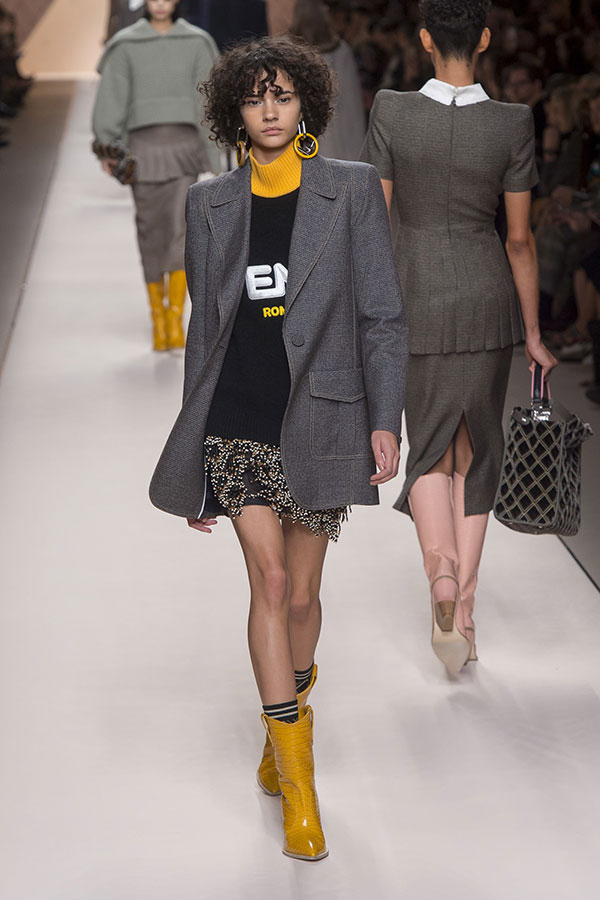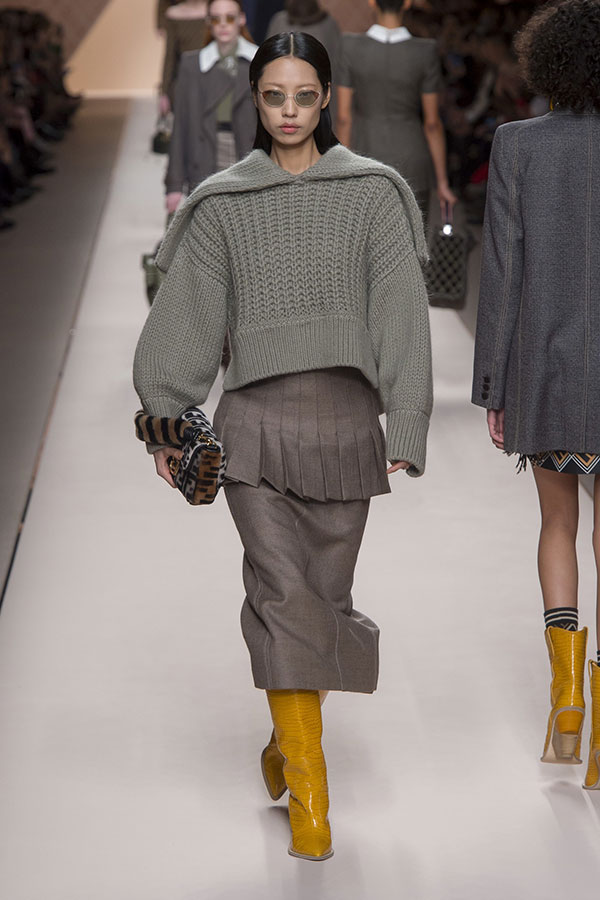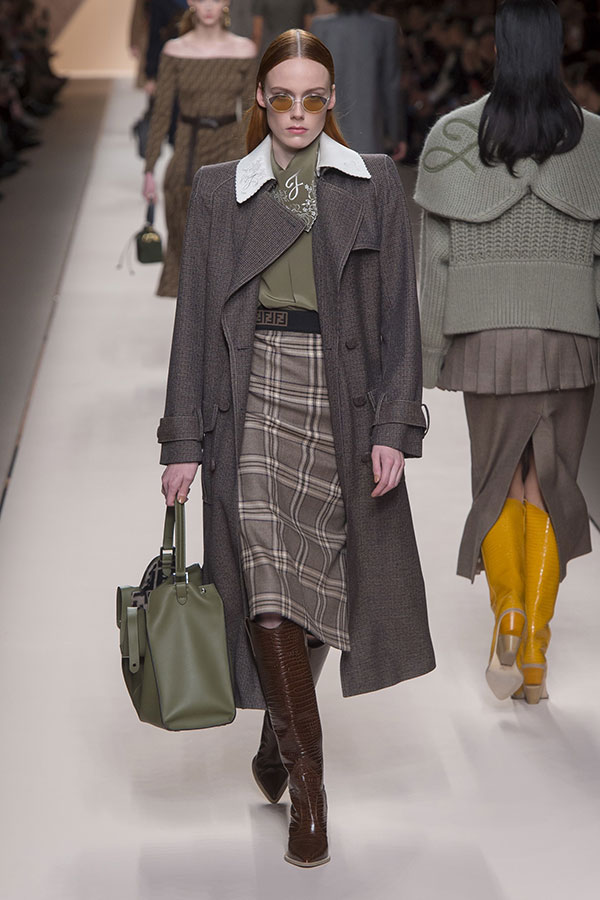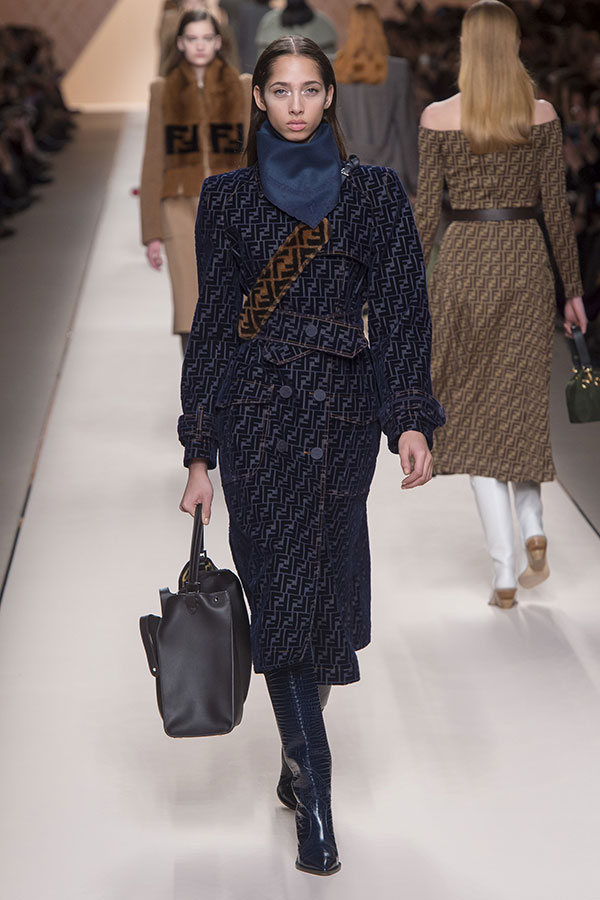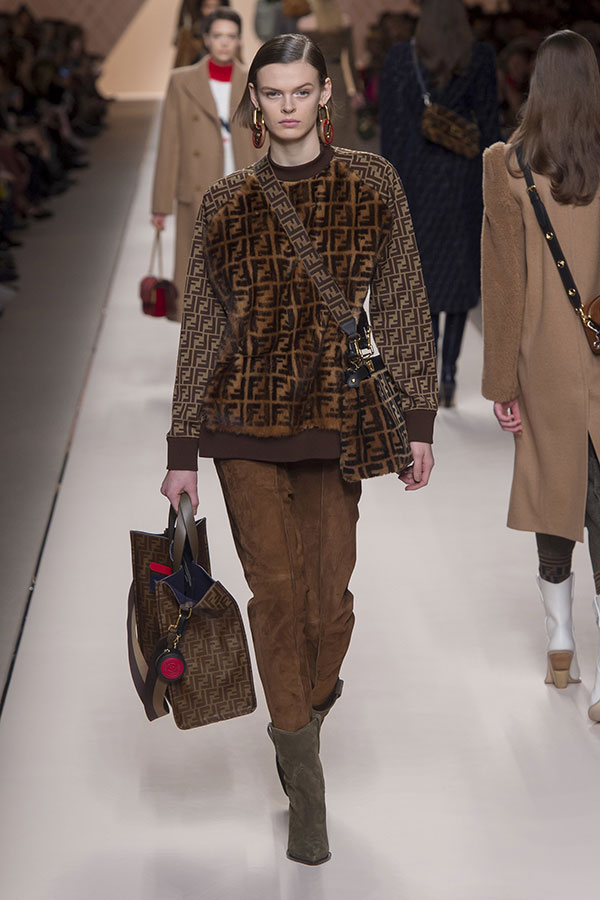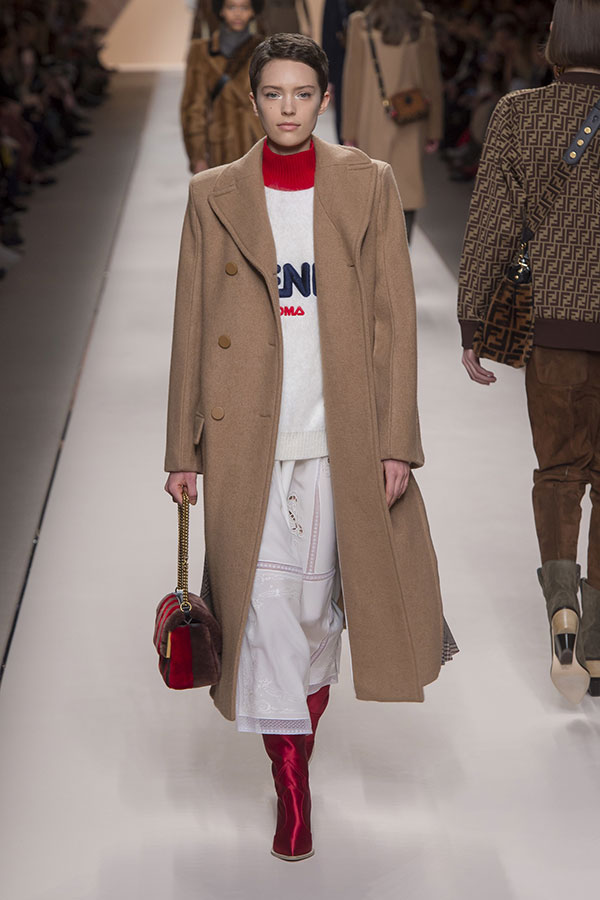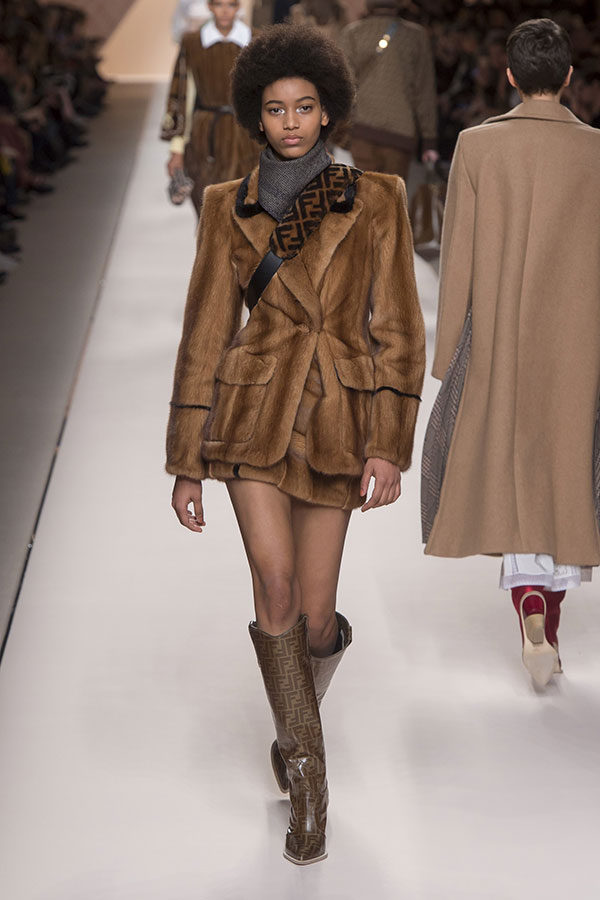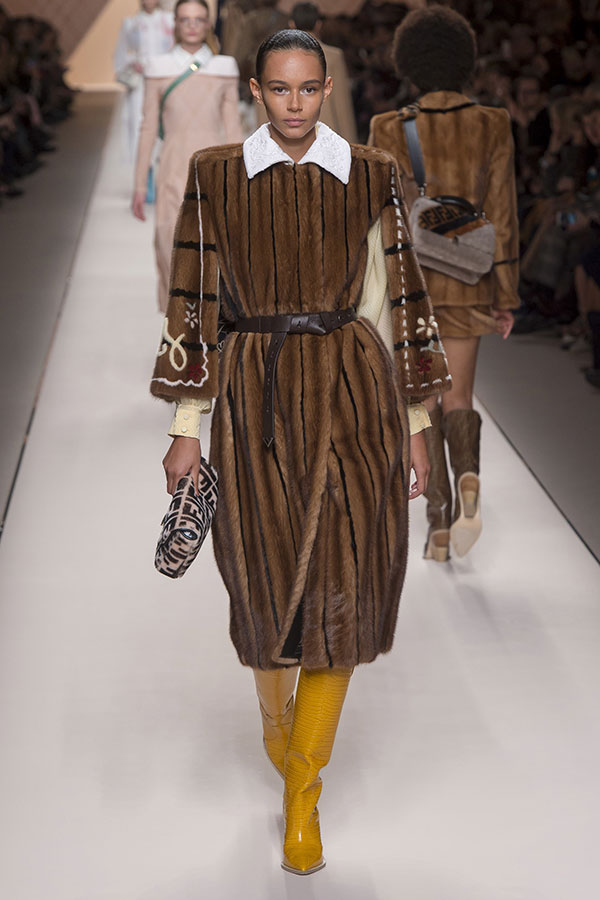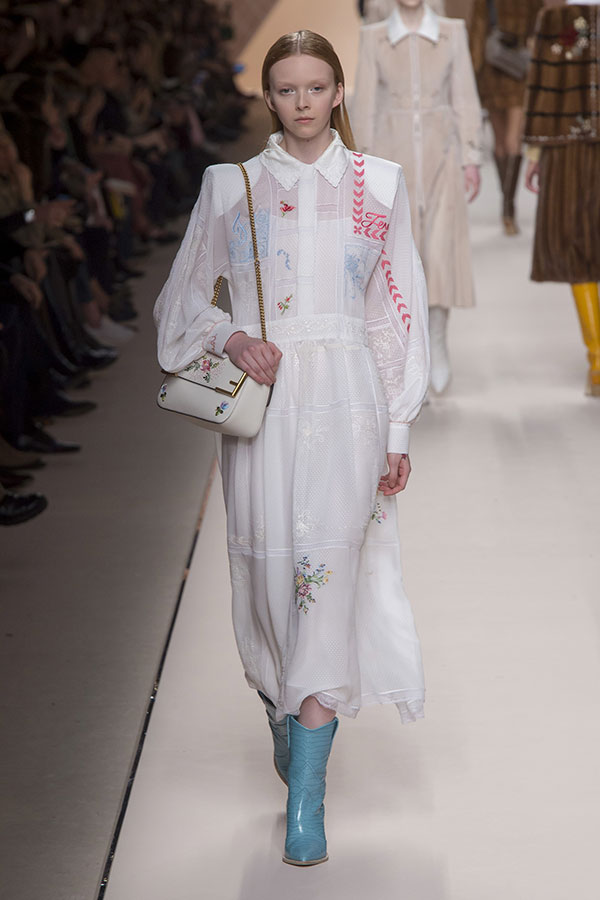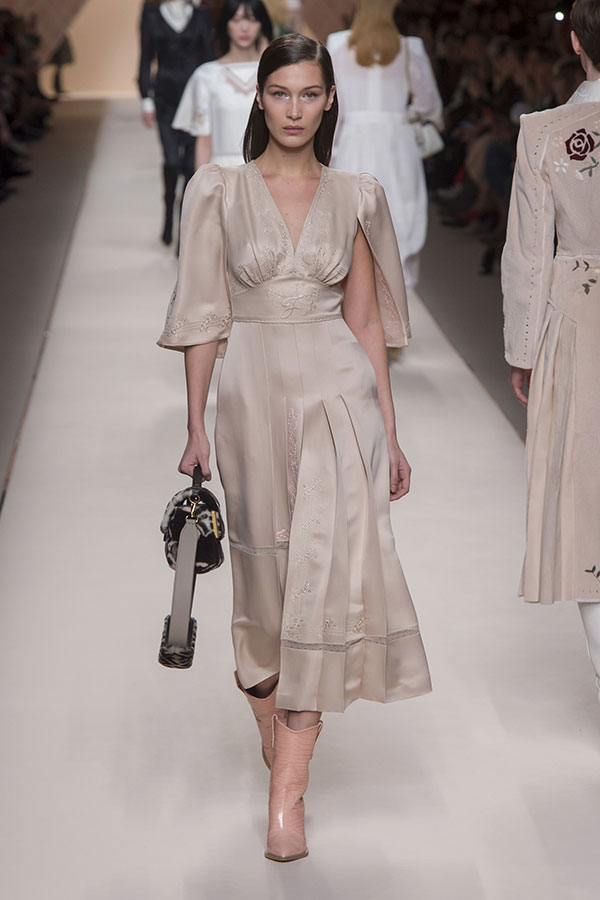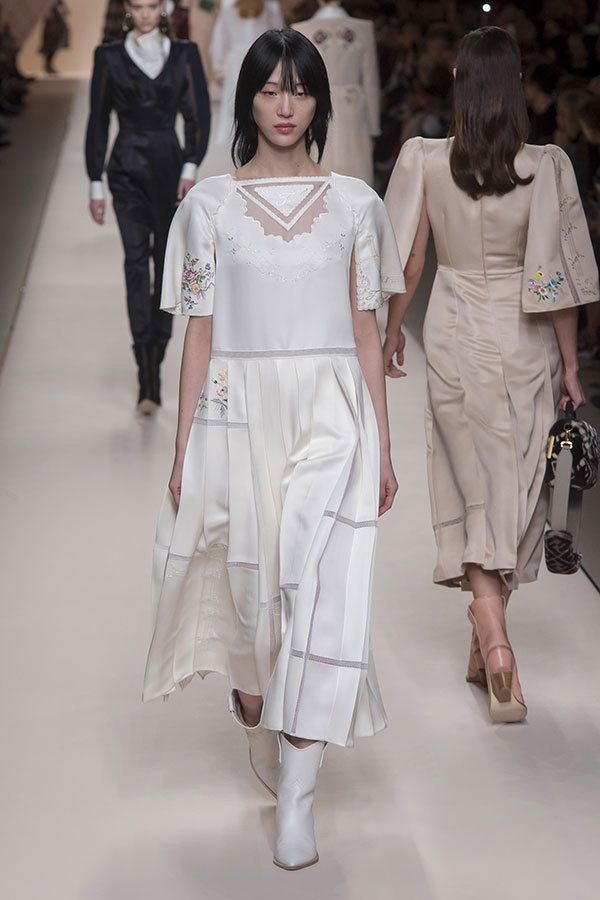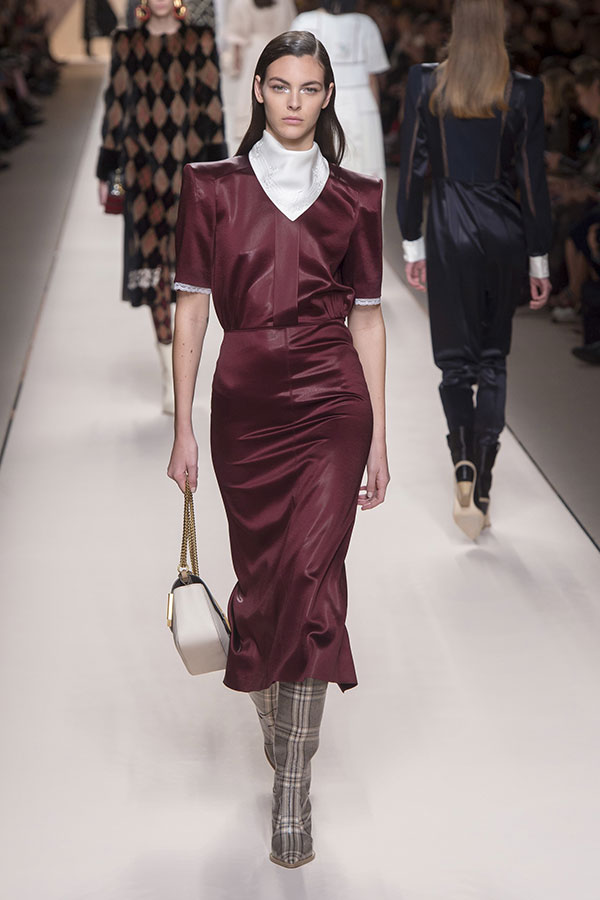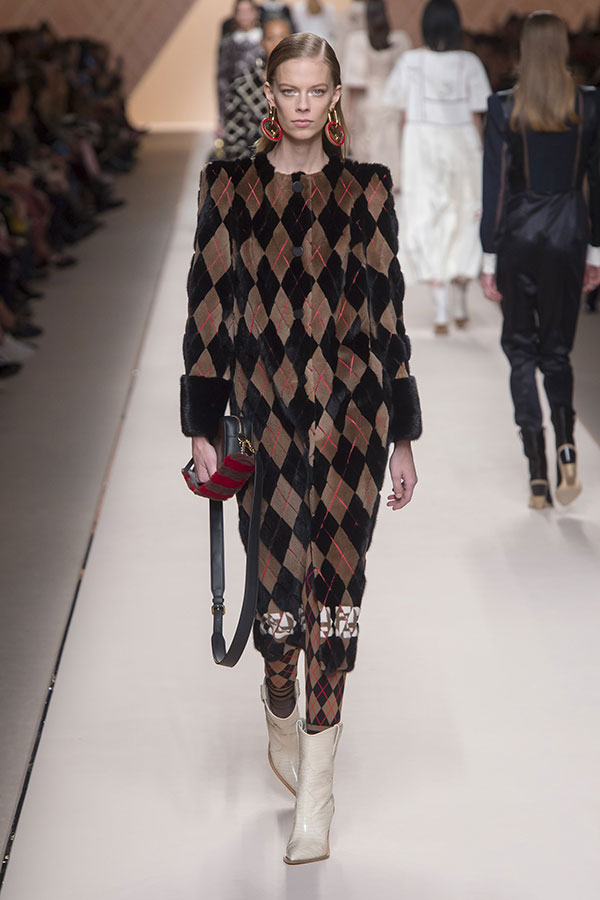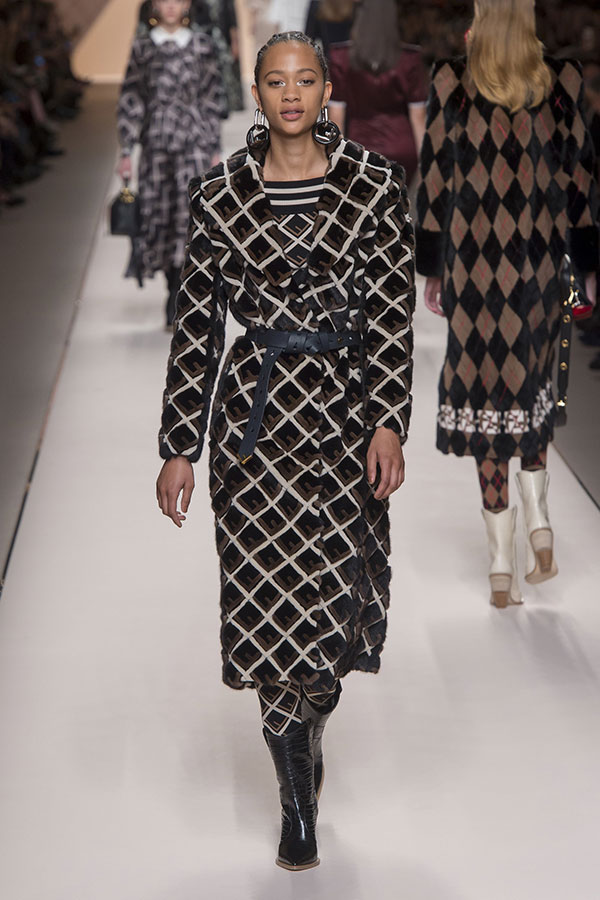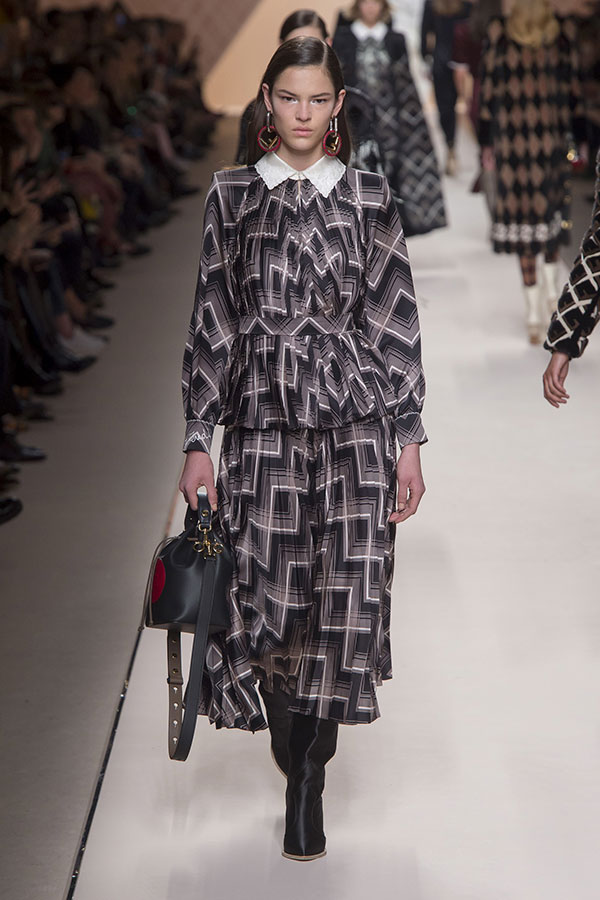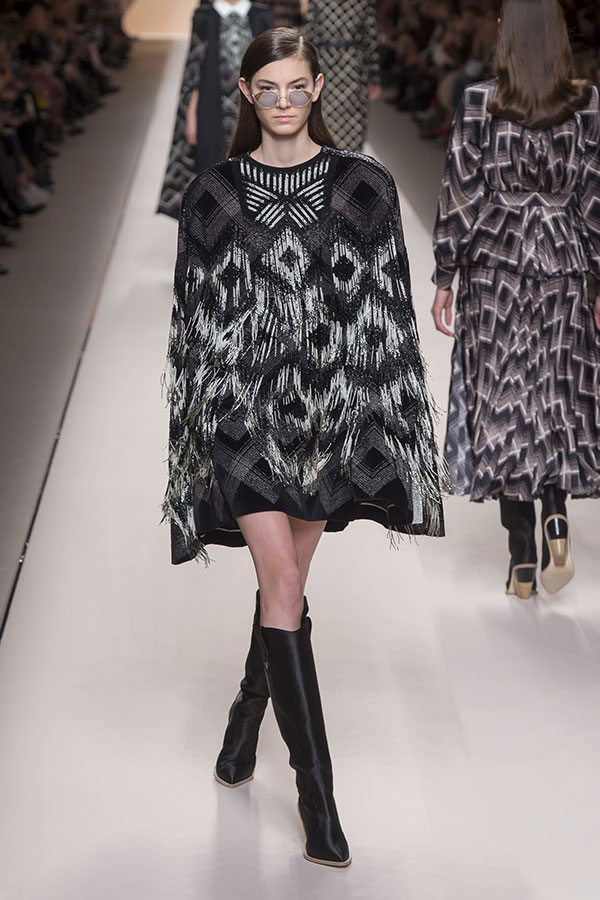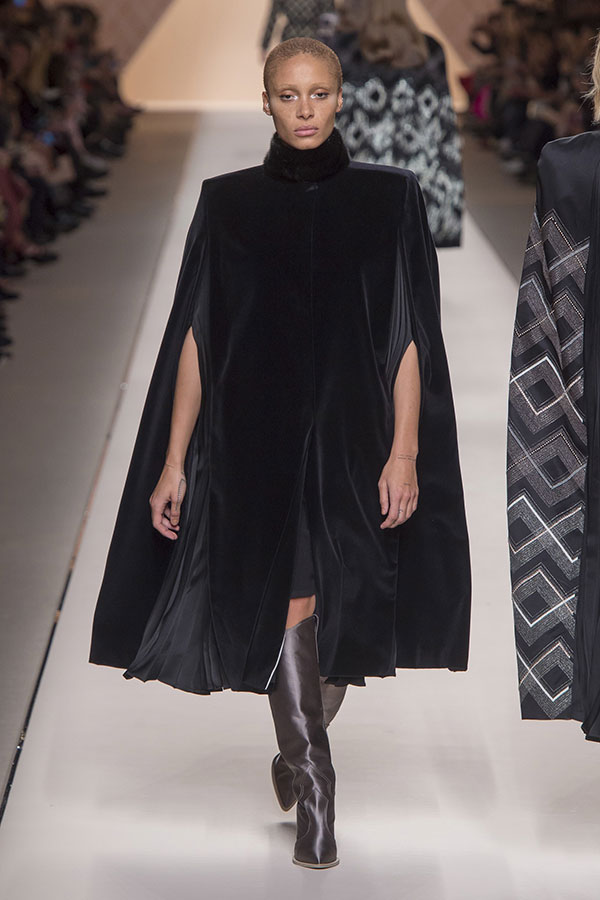 Images: Courtesy of Fendi