The Mid-Autumn Festival may be a month and a half away, but that hasn't stopped us from getting excited about gathering with family and loved ones, lighting lanterns under a full moon-lit night, and of course, tucking into delicious mooncakes. To aid in the festivities, brands and hotels have been hard at work crafting new mooncake offerings that continue to impress with novel flavours and ingenious packaging. 
From Mid-Autumn advent calendars in the shape of miniature houses, to mooncake creations inspired by far-flung destinations around the world, here are some of the top new mooncake sets to order for your upcoming celebrations.
Mandarin Oriental Kuala Lumpur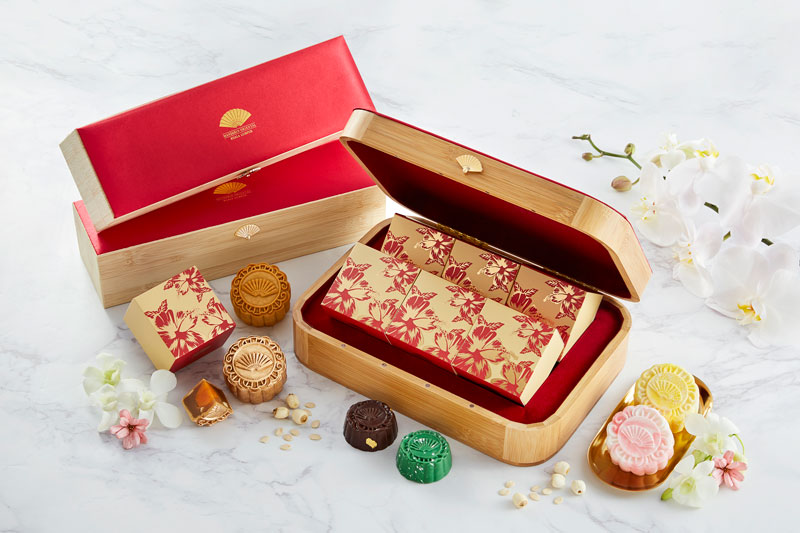 Offering a Mid-Autumn selection as lustrous as the full moon itself this year, Mandarin Oriental Kuala Lumpur's is back with a set of delectable handcrafted mooncakes from its award-winning Lai Po Heen restaurant. New flavours making their debut this year include Salted Egg Custard Snow Skin and Pandan Gula Melaka Chocolate Mooncakes, while the shimmering Golden Moon lotus paste, made with edible gold, returns by popular demand.
The mooncakes are priced from RM38 each, while a box set of four is priced at RM138 and a box of six is priced starting from RM228. Customers can make a purchase at the hotel's lobby from now until 10 September 2022, or place an order online by visiting kualalumpur.mandarinorientalshop.com or emailing mokul-lpoheen@mohg.com.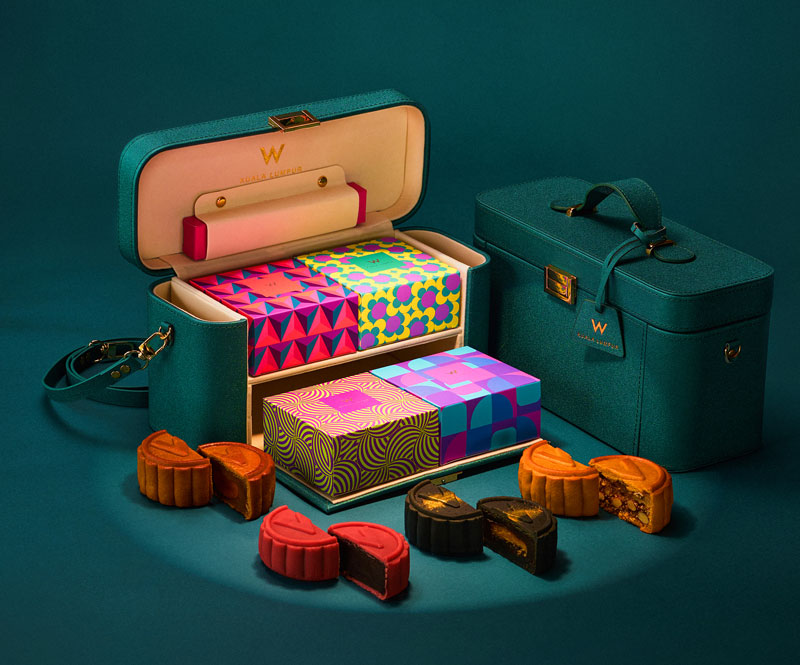 W Kuala Lumpur embraces the spirit of Moonlit Fever this Mid-Autumn Festival with bold, stylish mooncake bags befitting of W's most fashionable patrons, from the statement-making Vibrant Sunrise Orange box to the elegant and understated Emerald Green box. Offered in flavours such as Lotus Paste With Single Yolk, Red Bean Paste Mandarin Skin, and Tiramisu, the mooncakes also come in a Moonlit Fever Mixology Kit set, a Moonlit Fever Afternoon Tea, and a Moonlit Fever Gift Box.
The Moonlit Fever Mooncake Collection is priced at Rm238 nett per box and will be available for sale from 15th August till 10th September at W Kuala Lumpur and at Pavilion Kuala Lumpur's Mid-Autumn Festival showcase from 23rd August till 11th September. 
For more information, visit yenmooncake.oddle.me , email bf.wkualalumpur@whotels.com or contact +6012- 357 4788.
The RuMa Hotel and Residences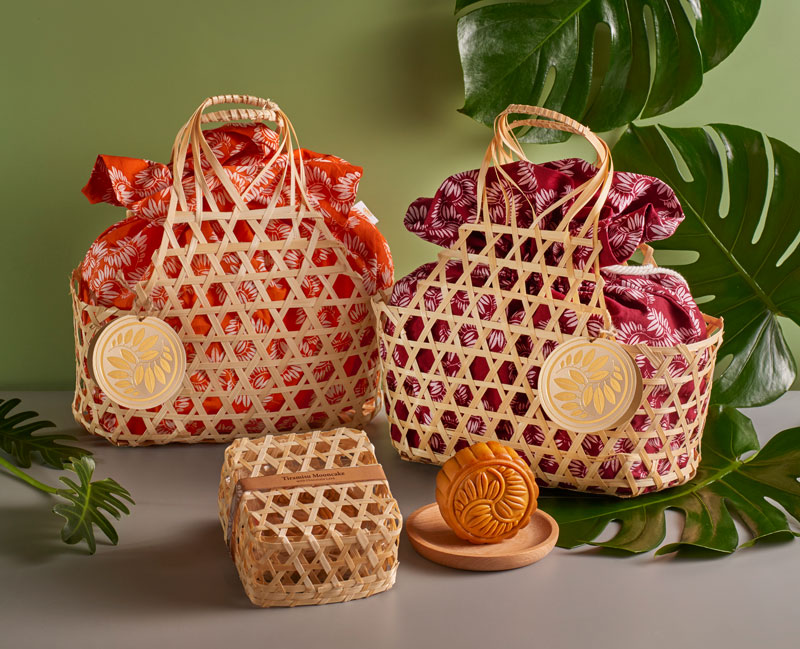 Partnering with batik design house FERN, The RuMa Hotel and Residences celebrates this Mid-Autumn Festival with Limited Edition Mooncakes sets that reflect our local heritage and artisan handcrafts. Each mooncake is packed individually in rattan boxes, carefully wrapped in a delicate batik bag, and placed within a special weaved bamboo basket for a one-of-a-kind festive design.
Available from now until 10 September, the mooncakes sets are priced at RM188 per box of two pieces featuring flavours like Lotus Paste with Double Yolk and Bamboo Charcoal Black Sesame, and RM258 per box of four pieces featuring flavours such as Cranberry Lotus Paste, Tiramisu Lotus Paste with Chocolate Lava, Assorted Fruits and Nuts, and Durian Lotus Paste. For more information or to make an order, WhatsApp +603 2778 0751, email seven@theruma.com, or call +603 2778 0888.
Four Points by Sheraton Kuala Lumpur, Chinatown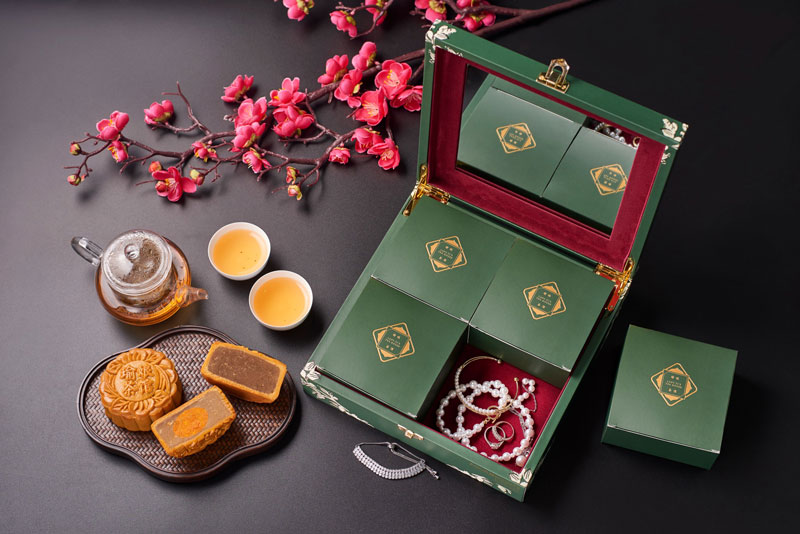 Peranakan-inspired Lady Yi's Tea House at Four Points by Sheraton Kuala Lumpur, Chinatown proudly unveils its Luxuriant Luminescence mooncake set, housed in an opulent jade-hued jewellery box that was inspired by the painting, Abundance, by local artist Lisa Wong. Referencing the well-known Chinese Mid-Autumn Festival folklore tale of Chang-e, the case features the story's noble and benevolent leaping Jade Rabbit character. 
Offered in flavours of Red Bean, Green Tea, Signature Lady Yi "11 Treasures", and White Lotus Single Yolk, the mooncakes are priced at RM 33+ each and RM158+ per box of four, and are available from now until September 2022. For more information or to make a booking, call 03-20357333, WhatsApp 012-5073327 or email dining@fourpoints.com. Alternatively, place an order online at ladyyisteahouse.oddle.me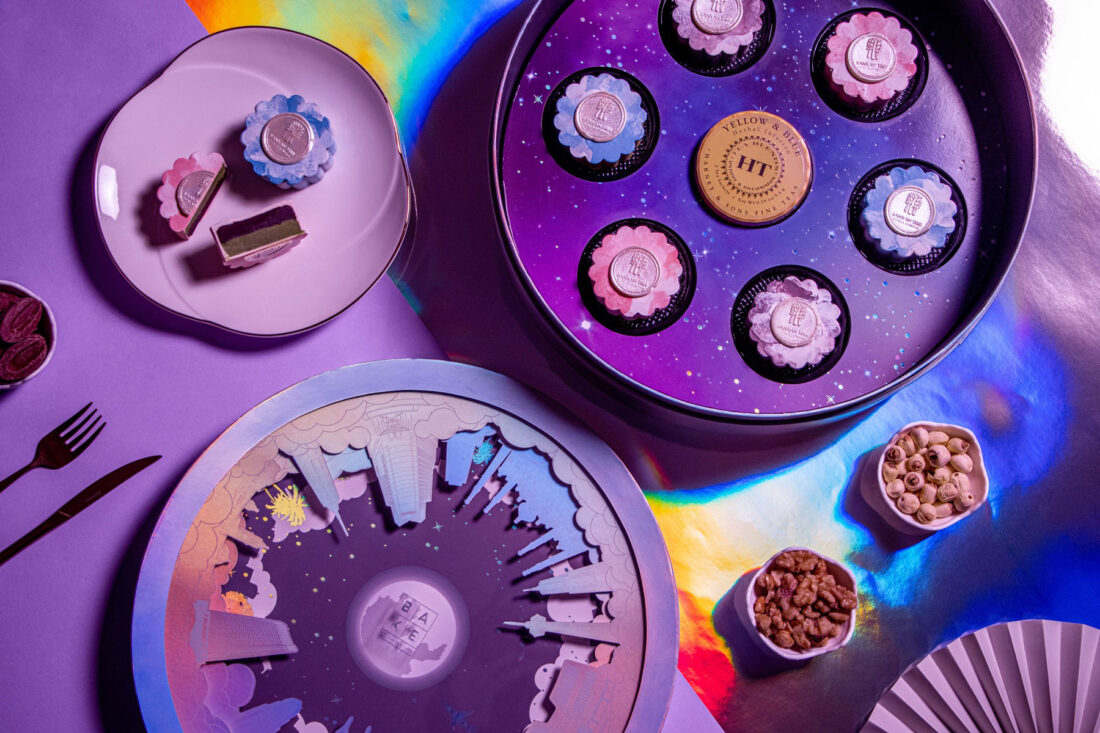 Bake by Banyan Tree celebrates the vibrant Kuala Lumpur skyline at night with the Moonlight City Mooncake Collection, presented in a starry round gift box that beautifully portrays our capital's glittering cityscape. Bake's delectable chocolate mooncakes, handcrafted using premium ingredients, feature fillings flavours like Green Tea Red Bean, Coffee Caramel Walnut, and the classic Lotus Paste. Additionally, the set also includes a selection of Yellow & Blue Herbal Infusion Sachets by Harney & Sons Fine Teas.
The six-piece Moonlight City Box of chocolate mooncakes are priced at RM 352 nett, and are available for delivery and pickup from 15 August to 11 September. Place an order online at banyan-tree-kuala-lumpur.myshopify.com.
Sofitel Kuala Lumpur Damansara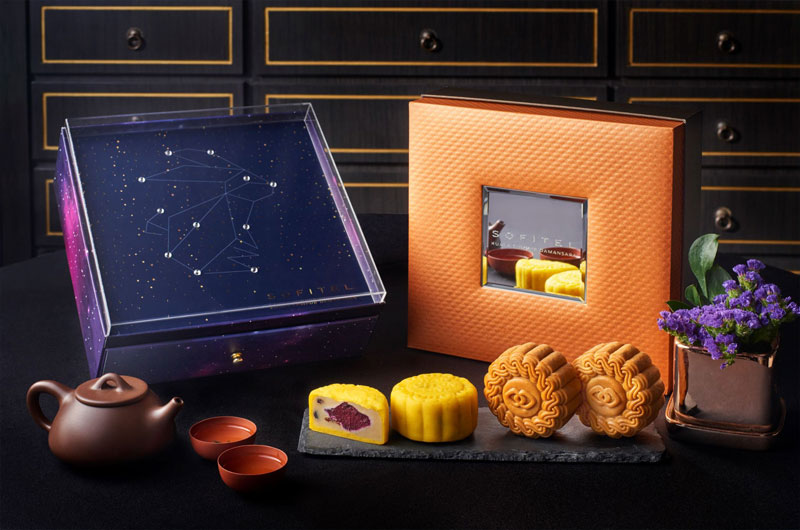 Sofitel Kuala Lumpur Damansara looks to the constellations this Mid-Autumn Festival for its newly unveiled selection of handcrafted snow skin and traditionally baked mooncakes. The Enchanting Mid-Autumn Mooncake set immediately makes an impression with two stunning packaging boxes: the sleek Classic Copper Treasure and the celestial Galaxy Series. While the traditionally baked mooncakes are offered in classic flavours of White Lotus, Pandan and Sesame, the snow skin varieties come in Coffee with Cream Cheese, Signature Osmanthus Blueberry, and Yam with Dark Chocolate.
The four-piece Galaxy Series Box set is priced at RM252, while the four-piece Classic Copper Treasure set is priced at RM157. To place an order, call 03 2720 6688 or visit wanchunting.oddle.me.
Four Seasons Hotel Kuala Lumpur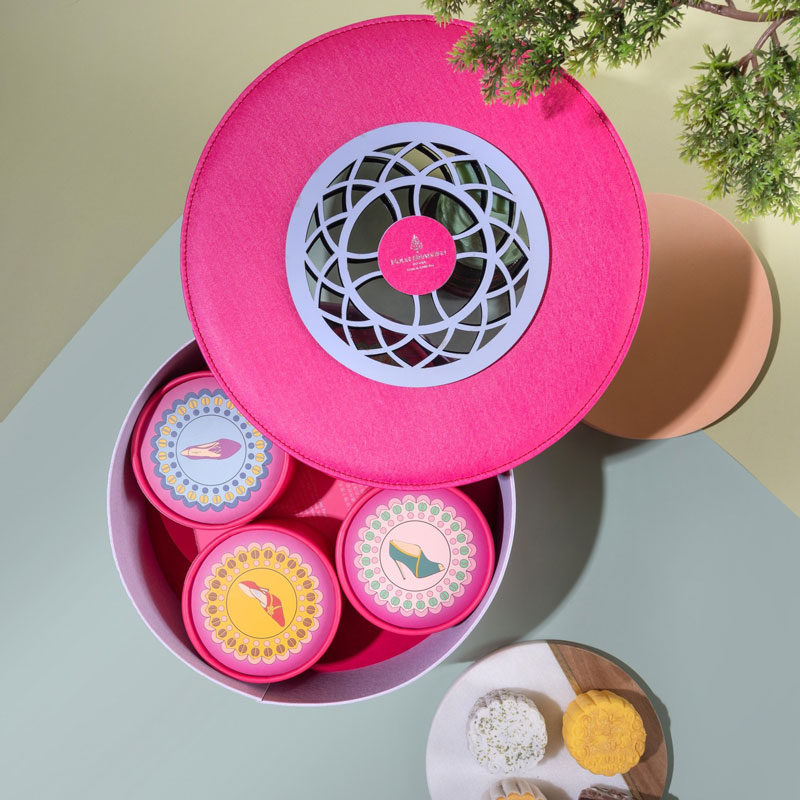 Designed by none other than Datuk Jimmy Choo, Four Seasons Hotel Kuala Lumpur's Mid Autumn Festival mooncake set this year comes in an effervescent pink, chosen to evoke the season's spirit of joy, good fortune and abundance. The gift box's circular form offers further symbolism, as the shape is often associated with completeness and prosperity in Chinese culture. In addition to the chic shoe illustrations appearing on the individual packaging, the accents of lilac on the box also reflect Choo's personal touches, their colour reminiscent of yam, a dish he enjoyed as a child during Mid-Autumn season. 
Available in flavours like Trigona Rum Ki Tikki, Valrhona Chocolate with Himalayan Salt and Single Yolk, Durian Musang King, and Pu Er Tea Paste with Tangerine Skin, the boxes are priced at RM488 for a four-piece traditional baked mooncake set and RM588 for a four-piece handcrafted snow skin mooncake set. Orders can be placed at fs-kuala-lumpur.myshopify.com.
The St. Regis Kuala Lumpur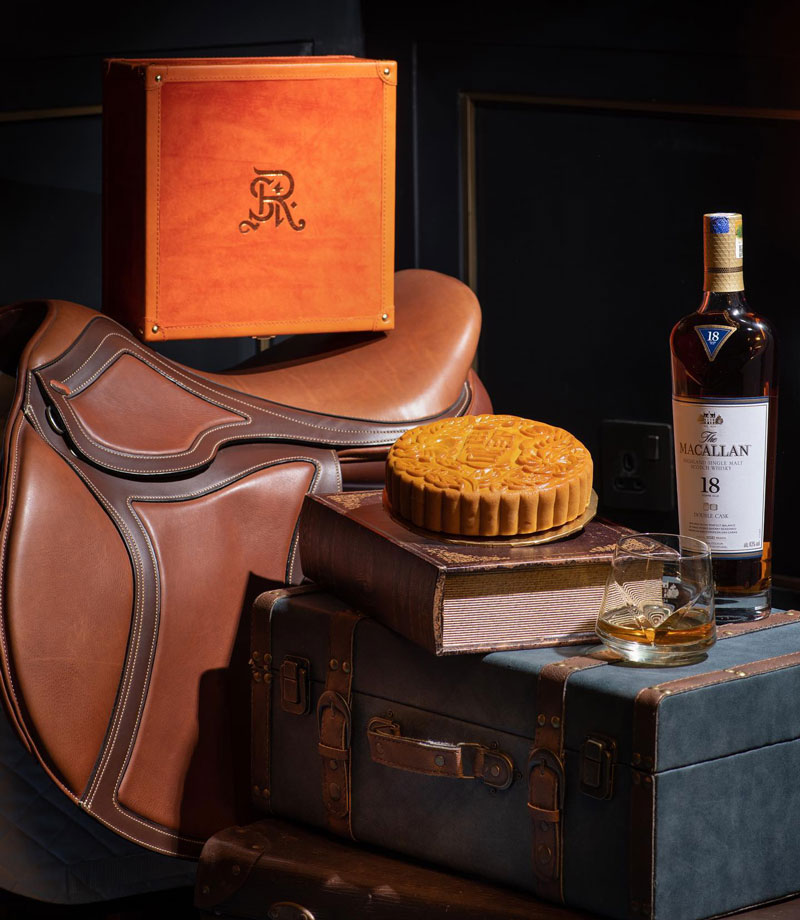 Saddle up for a polo themed Mid-Autumn Festival at The St. Regis Kuala Lumpur this year, as the hotel presents its distinguished Mid-Autumn Festival Mooncake Trunks inspired by St. Regis' historical connection with 'the sport of kings'. Wrapped in luxurious orange leatherette and studded with brushed metal hardware, the trunks were meticulously crafted to evoke a polo player's saddle, in reference to early 20th Century summer outings amongst New York's prominent social circles. 
Available in Classic or Super Mooncake sizes, the Lotus Seed Paste with Egg Yolk Mooncake can be preordered now for delivery and pick up from 31st July to 10th September. A range of sets are available, including one paired with Macallan's 18 Years Old Double Cask whiskey. Prices for the mooncake trunk sets start from RM252.83, while individual mooncakes are priced at RM39.62 each.
For more information or to place an order, call +603 2727 6696, WhatsApp +6012 280 1303, or email dining.KualaLumpur@stregis.com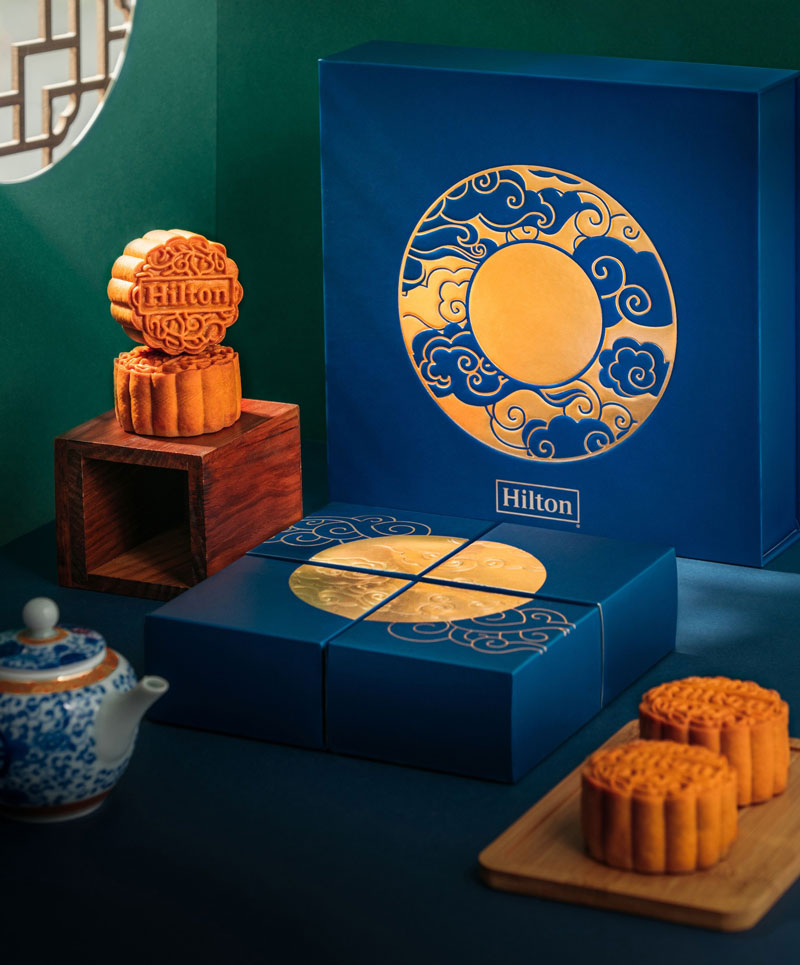 This Mid-Autumn season, Hilton Kuala Lumpur puts the spotlight on sustainability with its premium mooncake gift box, themed Mid-Autumn Moonrise. Designed to serve as a cherished memento for warm family gatherings, the elegant box is made out of sustainable bamboo – a symbol of the enduring, unbreakable bond between loved ones. The Mid-Autumn Moonrise gift box includes two limited edition mooncake plates, in addition to a set of four traditional baked or snow skin mooncakes in flavours like Baked White Lotus Paste, Celestial Star and Royal Jade. 
Prices for the mooncakes start at RM35 each, while the Mid-Autumn Moonrise premium box can currently be purchased at an early bird promotional rate of RM250.56 until July 31st. Orders can be placed at eatdrinkhilton.com.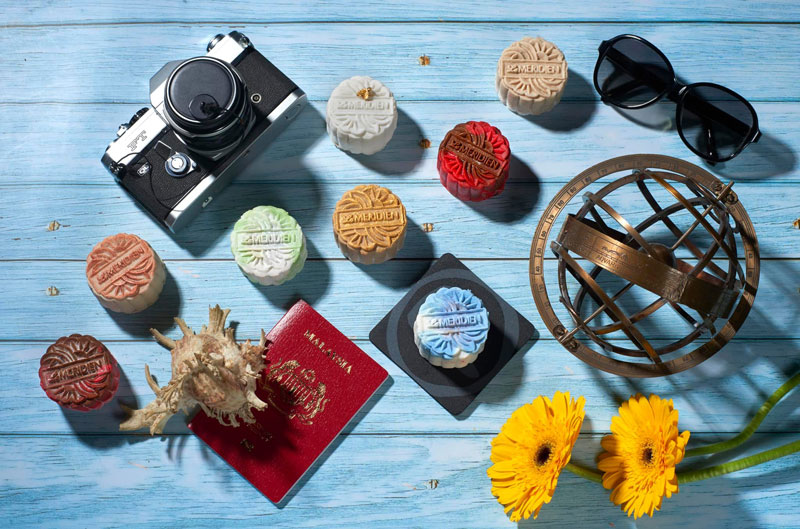 Satisfying our Mid-Autumn pastry cravings as well as our voracious wanderlust at the same time, the pastry chefs at Le Meridien Kuala Lumpur have unveiled a travel destination inspired selection of snow skin mooncakes that will take you on a globetrotting journey this season. For instance, the Italian-influenced Trieste mooncake features fresh espresso and cashew nuts, while the Shanghai mooncake boasts pearl-lychee flavours infused with Peddlers Shanghai Crafted Gin. Other locales represented in this year's selection include Kyoto, Brussels and New York City. 
Prices for the destination-inspired mooncakes start from RM42 each. Available from 25 July to 10 September, the mooncakes can be ordered at lemeridienklmooncake.oddle.me. For more information, email dining.reservation@lemeridien.com or call +60 12 215 8782.
Created in collaboration with renowned local designer Melinda Looi, Grand Hyatt Kuala Lumpur's 'The House of Shí Wǔ 十五之家' mooncake collection stands out as not only a intricately crafted ornamental gift box but a Mid-Autumn version of an advent calendar. Designed as a miniature wooden house, the Peranakan-themed box features 15 goodies, one to be opened each day leading up to the Mid-Autumn Festival. In addition to four classic flavoured mooncakes, the collection also includes premium teas, fortune cookies, a paper lantern, a designer scarf, and a scented candle.
At a special early bird rate, the 'The House of Shí Wǔ 十五之家' mooncake collection is currently offered at RM288 nett. Orders can be placed at store.grandhyattkualalumpur.com.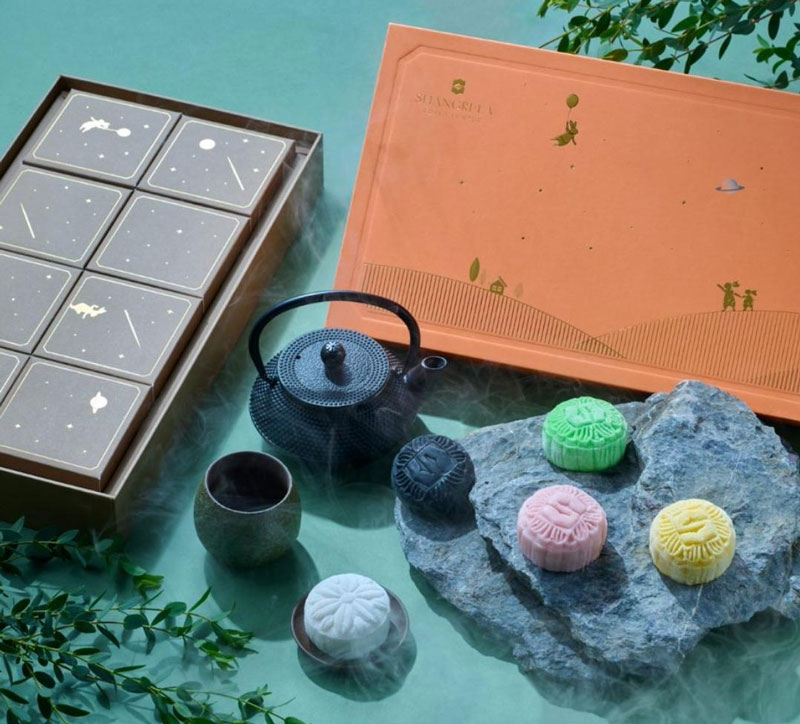 For this year's Mid-Autumn Festival, Shangri-La Kuala Lumpur is bringing us a wide array of contemporary and creative mooncakes in unexpected flavours such as Green Apple & Wasabi, Raspberry & Chili Padi, Black Sesame & Nutella, in addition to sumptuous traditional baked varieties like Premium Summer Black Truffle Lotus Seed Paste with Single Yolk and Signature Shangri-La Tie Guan Yin Tea Lotus Seed Paste with Single Yolk. 
Available from now until 10 September, mooncakes from the 'Over the Moon' Collection start at RM28 for an individual piece. A range of gift boxes are also offered, including the eight-piece Treasure Gift Box and the durian-flavoured King Of Mooncake Gift Box, both priced at RM388. To place an order, visit boutique.shangri-la.com.
Feature photo: Banyan Tree Kuala Lumpur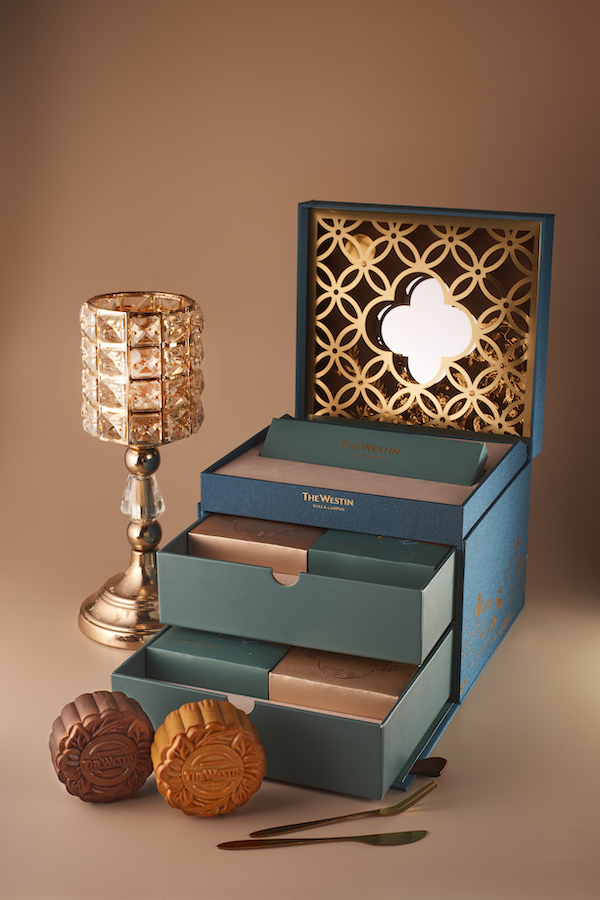 The Moon Rabbit Treasure Chest from The Westin Kuala Lumpur delivers delectable new flavours to the YUÈ Series. The delicious moon cakes are a treat for your family and friends and come in new and fascinating flavours like Chocolate, Noble Delight (Dragon Fruit) with Single Yolk, and Royal Fairy (Osmanthus) with Single Yolk.
Mid-autumn is the perfect time to present the beautiful Moon Rabbit Treasure Chest Box, which is gorgeously colored in teal and blue. Each gift box costs RM238 and includes a combination of any four baked mooncake flavours.
For an added touch, you may add a personalised card to your gift box with your company logo for free when you buy 50 boxes or more. Available from July 13th to September 12th.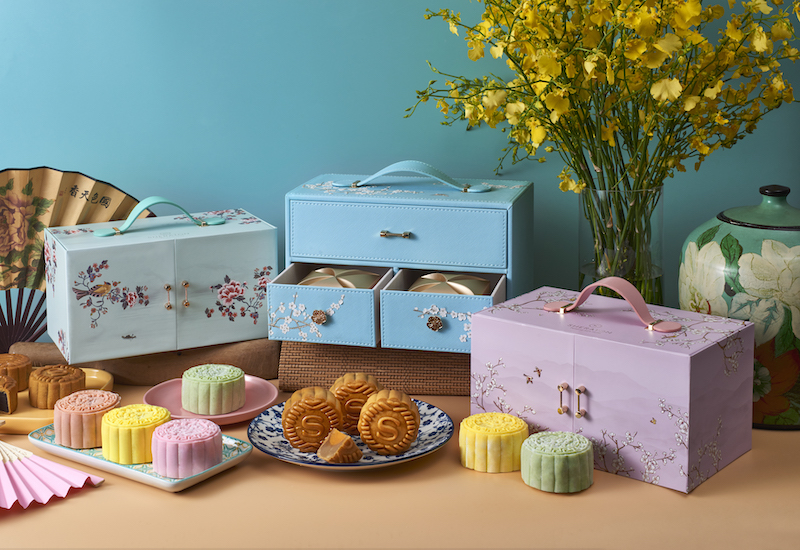 Usher in lunar blessings with the debut of Sheraton Petaling Jaya's handcrafted Yue Snow Skin Mooncakes infused with these one-of-a-kind snow skin mooncakes. It comes in four unique flavours: Yue Snow Skin Mooncake infused with TWG, Caravan Tea, TWG Red Chai Tea, TWG Pomme Prestige Tea, and TWG Pink Flamingo Tea. This series of handcrafted snow skin mooncakes are infused with an array of premium green and black teas from TWG that are sure to satisfy every palate.
Indulge in these delectable mooncakes with an early bird offer of 126nett per box. Limited quantities available. At normal price, for box sets featuring the classic baked mooncakes, the Peony Jade and Lilac Blossom are priced at RM148nett and the Premium Turquoise at RM168nett. Box sets featuring the unique snow skin mooncakes are priced at RM168nett for Peony Jade and Lilac Blossom, and RM188nett for Premium Turquoise. For a la carte orders, the classic baked mooncakes are sold at RM25nett per piece, while snow skin mooncakes are sold at RM36nett per piece. To browse through our mooncake selections or to make a purchase, visit our online store at www.sheratonpjstore.com.