Mi-Ki Choong wants to build accessibility and awareness about art starting from Malaysia to the rest of the world through ArteSpree.
Chew on this: how often do we take the time to appreciate art? The answer may actually be more often than you realise, but the fact that you don't realise it is what Mi-Ki Choong wants to address.
"Technically, the definition of art is a form of self-expression and conventionally speaking, it refers to paintings and sculptures," she begins to explain, "But I believe art is in our everyday life. Art can mean different things to different people at different times."
As Mi-Ki believes, art indeed has many forms. It's not all Picasso or van Gogh. If you've marvelled over lyrics of a song, graffiti on the streets, digital illustrations on your Instagram feed, talent shows on television or even a finely plated dish on the dinner table, you've shown appreciation for art.
Yet, art is often overlooked by the general public in the global sphere, especially when money is the picture. Enter Mi-Ki's pet project, ArteSpree – an online art platform with the mission to democratise art for all.
"The democracy of art means giving a fair chance to everyone to participate in art – not just artists, but also the generic public – should they have the talent and opportunity," she divulges.
"Our aim is to build accessibility and awareness about art starting from Malaysia to the rest of the world."
Her means of achieving this is twofold. First, she wants to find and build the connection of art to the needs of the general public.
A passion for art
Her connection to art began within herself. As a self-professed all-rounder, Mi-Ki had cultivated various artistic skills from a very young age.
"I started ballet when I was six. I started singing lessons when I was seven. I also took up art and music classes in primary school and one of my art pieces was even displayed in the museum for my age category," she beams.
By the time she entered university at 16 (she had skipped three years of school and was the youngest in her class), she had already progressed to collecting pieces of art. These weren't necessarily by famous artists, but they were little etchings and sculptures from bazaars she chanced upon while studying in Australia that spoke to her nonetheless.
After she returned to Malaysia three years later with a bachelor of commerce to kickstart her career, she became a serious collector.
"Whatever I buy, I must have a love for it and it must speak to me."
She almost bought a Picasso once but didn't follow through when she found out it wasn't completed. Just about a decade ago though, she finally managed to own a piece from renowned Spanish painter Joan Miro – fulfilling a dream she had since she was 15.
"I am a progressive collector, not an aggressive collector," she tells. "I don't collect pieces just because of their investment value, although I do consider that; but whatever I buy, I must have a love for it and it must speak to me."
That's also how she plans to nurture the connection to art in everyone, by associating it with a story, a brand, an emotion. At ArteSpree, this all comes to life.
"We don't accept every Tom, Dick and Harry on the platform. We have to see that they have studied art, they had exhibitions, they have a record that they've sold something; or if they're a new artist, they must have qualified from somewhere," she justifies.
"We have to see that they've got potential to tell a story. And it's not just me; there's a group of people curating it."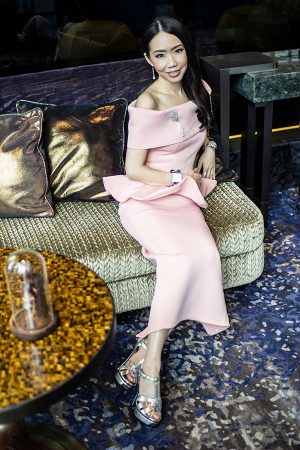 An entrepreneur at heart
The other half of ArteSpree's objective is, simply put, to monetize art.
"It is my role to show that art is not just an idea drawn on canvas and hung on a wall. It has to make money in order to build sustainability and continuity," she says determinedly.
And there was the entrepreneurial side of her speaking. Despite her early foray into the world of art, she had always known that she would grow up to be a businesswoman. Quite naturally so, given that her grandfather, "Lorry King" Choong Ah Choy, was a pioneer in the local lorry transportation business.
Looking up to her grandfather as her role model, she cut her teeth at an international property company. This was followed by stints in marketing and an architectural firm, before going back to property development. She is now the founder and group strategist of Centurise Group.
"I thrive on doing things nobody has done before."
In fact, ArteSpree is her third 'crazy project'. In 2006, she was invited to conceptualise and host her own TV show, LifeInStyle. The following year, she ventured into the tech startup scene with MyStyle, a mobile discount voucher.
It was only after she assumed the role of Global Ambassador Malaysia for Women's Entrepreneurial Day in United Nations that she decided to embark on another startup. Since art was something she resonated with and few have dared to venture into before, she took on the challenge and dived into a year's worth of research leading up to the launch of ArteSpree.
"I thrive on doing things nobody has done before," she says, as-a-matter-of-factly.
Is it intentional? "No, it's just the way I was born," she laughs, before adding on a more serious note, "I don't like to follow. Everything I touch has to be something that hasn't been touched before."
A disruptive start
Now just over a year old, ArteSpree has successfully connected artists, galleries and collectors from all over world including the US, France, China and Russia, besides Malaysia, via its platform. Among the most distinguished names to note include the late Dato' Dr. Patrick H.S Lim, Loo Foh Sang and Florent Mamelle.
"We have a lot of talents but there are a lot more that deserve to be highlighted and that's what I hope to do through ArteSpree," she says.
Mi-Ki believes we are living in a disruptive era, where the redefinition and evolution of art is yet to take place. What lies ahead for the industry is full of possibilities.
"I see the Malaysian art industry as an evolving one. Like the region, we are not a mature art market but the landscape is changing," she divulges.
"Everything in our life has art involved. Let us open our eyes, acknowledge it and maybe in that way only can the art industry and economy grow and be more inclusive."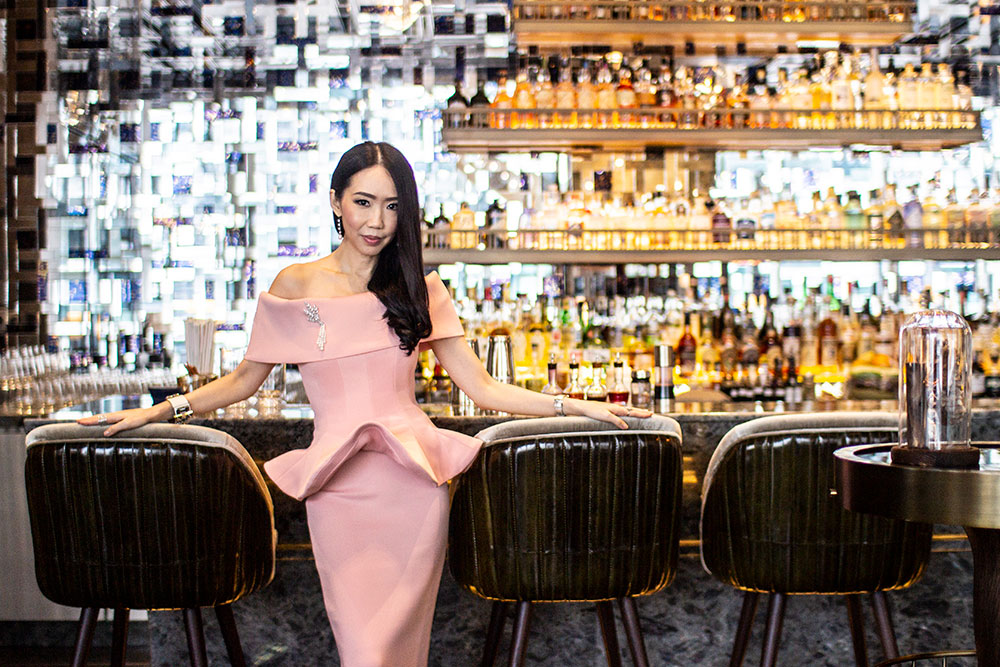 For more information on ArteSpree, log on to the official website here.
Photography: Gan Yew Chin