Watch out Tesla, there's a new fighter on the electric car market.
Daimler AG recently announced the unveiling of the electric version of its flagship Mercedes-Benz S-Class luxury sedan, also dubbed a "Tesla Fighter" by Deutsche Bank. Analysts of the bank has stated that the launch of this full-size luxury EQS sedan "could be a game changer", not just for Mercedes-Benz, but the car is gearing up to take on other German manufacturers such as BMW and the Volkswagen Group.
Deutsche Bank's analysts has also commented that the EQS could spark a shift in the public's perception of Mercedes, from legacy carmaker to luxury electric-vehicle company, "which should be appreciated by investors". This pivot should also come as no surprise, considering Europe became the world's largest market for electric vehicles in 2020, thanks to a push in EV adoption as well as severe fines slapped on carmakers who don't meet new emissions targets. Buyers and car owners have also developed an interest in a combination of hi-innovation and modern luxury, and they are even offered generous incentives if they trade in their own petrol-fuelled vehicles.
The EQS marks the first electric-vehicle family for Mercedes, and is said to have a range of up to 770km – making it the longest-range BEV on the market, and a fierce competitor for Tesla's Model S Plaid+, which has an estimated range of 837km. Mercedes has also teased a new "Hyperscreen" measuring about 142cm in width, that will cover almost the entire dashboard, perhaps even following behind Tesla's pioneering features such as a longer battery range and touchscreen infotainment system.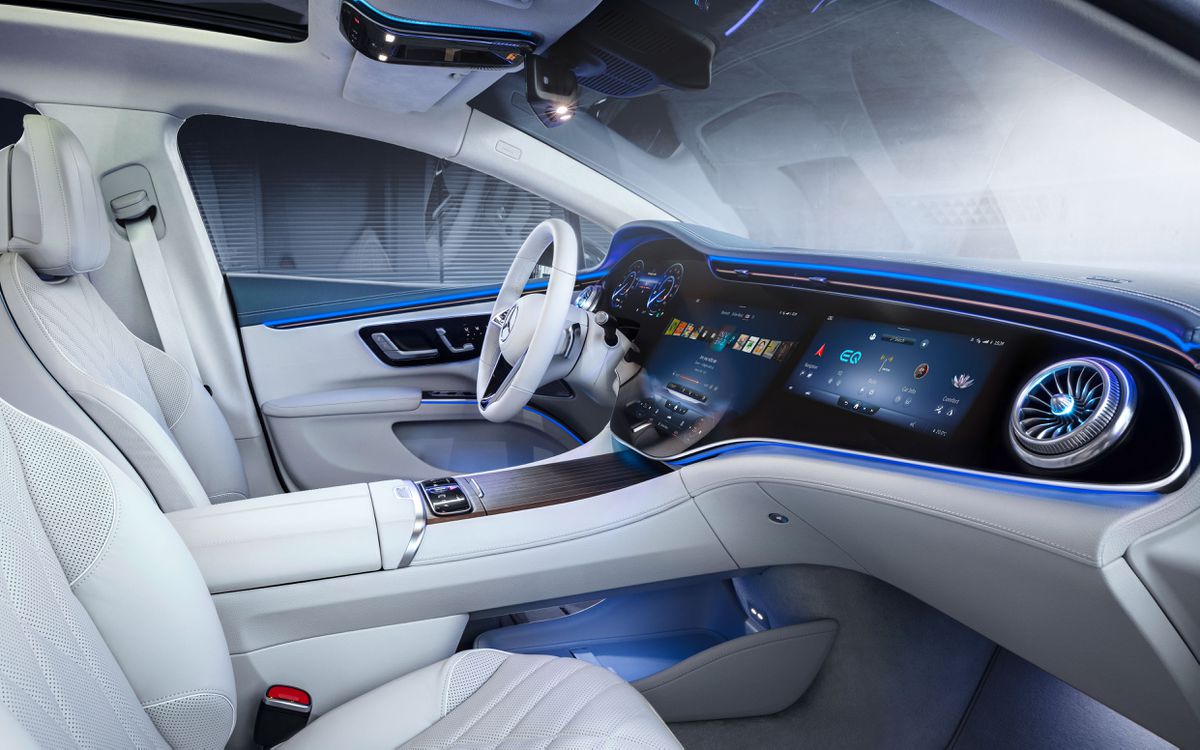 According to Financial Times, the EQS is slated to go on sale in late summer for Europe and the United States, then in January for China, followed by an all-electric E-Class saloon as well as two sport utility vehicles based on the same platform within two years. However, the official pricing has yet to be unveiled.
Photos: Reuters