The future is electric so they say, and Mercedes-Benz is taking its luxury G-Wagen offroader down the same path with an electric concept complete with glowing accents and moon rover-style wheels.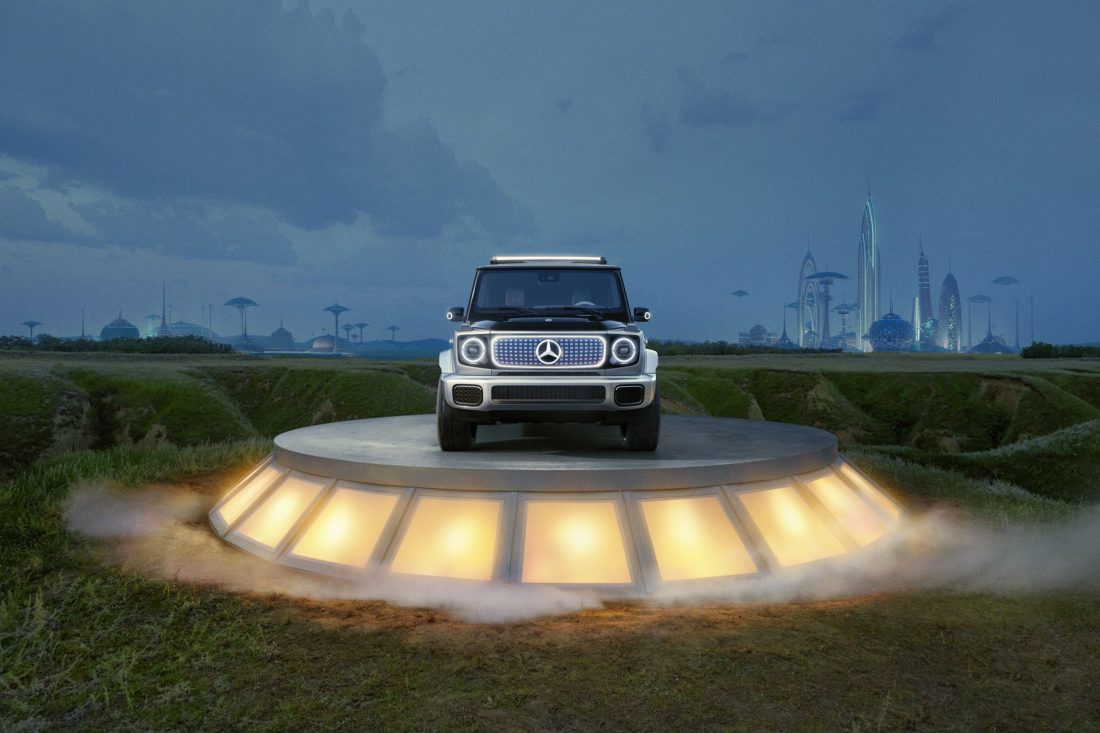 The Concept EGQ met the public at the 2021 IAA Mobility show in Munich as a design exercise, clad in the same two-tone paint work Mercedes-Benz first revealed on its electric EQS sedan.
Starkly different from the minimalist all-white version by Virgil Abloh, it comes with illuminated black panel grilles and LED blue squares that create a faux grille appearance. Of course, the Mercedes-Benz three-pointed star takes up residence in the middle, lit up for a 3D effect.

The future is lit
LED illumination frames the entire vehicle – on the sides, incorporated into the protective strips, on the flat roof, built in as an LED light bar at the front and a third brake light at the back.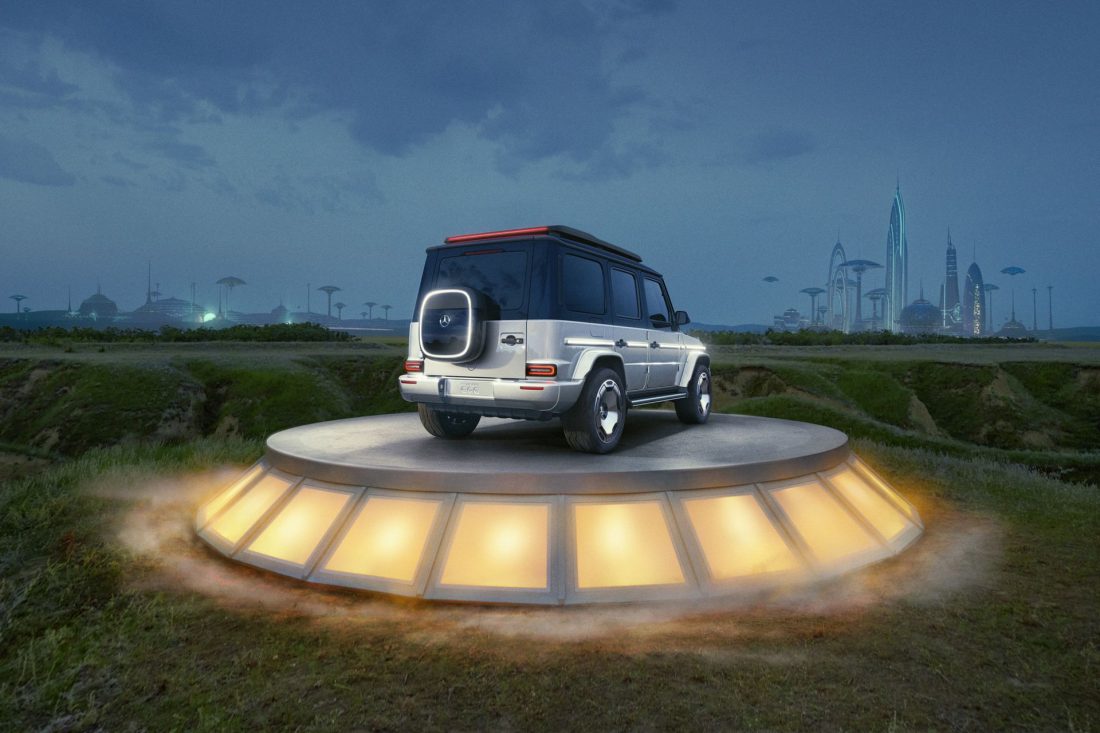 The wheels are the object of many fascination: 22 inches of late-1990s inspirations. The Concept EQG also comes with a rear spare tire carrier, but not shaped like a tire. It's a rounded square, proving more of an external storage box that draws inspiration from the traditional G-Class appearance. Inside, it trades the tire for charging cables to live up to its electric spirit.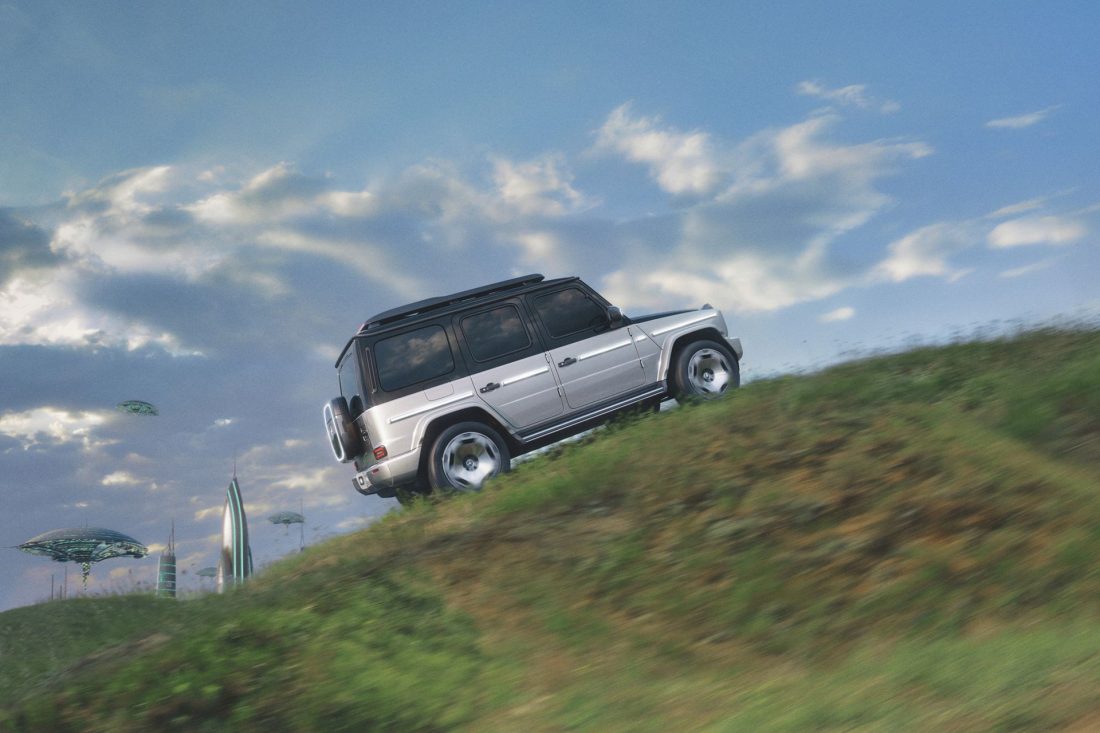 Mercedes didn't divulge on the Concept EQG's output of power to the ground but it has been reported to run on four electric motors mounted close to the the wheels. Each motor is able to operate independently. There's also a driveline that features a shiftable two-speed gearbox complete with a crawler gear for off-terrain situations.
Log on to the official Mercedes-Benz website here for more information.
Source: Mercedes-Benz