Automakers have been working on bigger and more adaptive infotainment displays for every new car launch. But Mercedes-Benz is out to surpass them all with its latest Hyperscreen display.
Designed to equip its highly anticipated all-electric EQS model that's set to debut later this year, the Hyperscreen features multiple displays integrated into one seamless, pillar-to-pillar curved touchscreen display measuring 56 inches.
It is set to be the centerpiece of the brand's second-generation MBUX infotainment system, replacing physical buttons in favour of a completely digital user experience. Of course, this includes voice command controls activated with the standard "Hey Mercedes".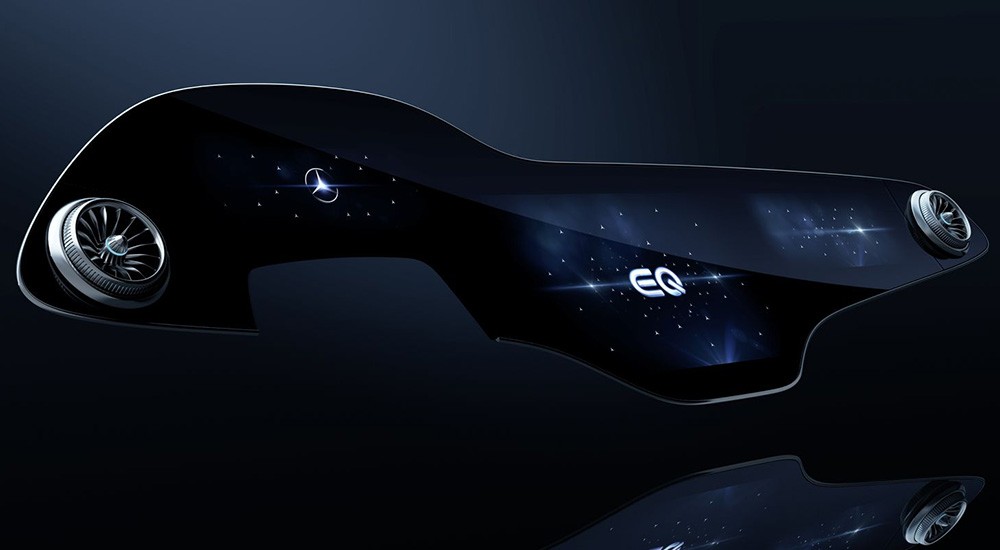 The futuristic screen incorporates 12 actuators beneath the touch-sensitive surface for haptic feedback. Two coatings of the cover plate serve to reduce glare and prevent scratches. Physical air vents punctuate either sides of the screen for an innovative design, complemented with ambient lighting on the lower portion of the screen to create a floating effect.
Advanced OLED panels are used for the center and passenger displays, with the latter supporting up to seven different profiles. When there's no occupant in the front passenger's seat, the screen will display digital art for a clean aesthetic.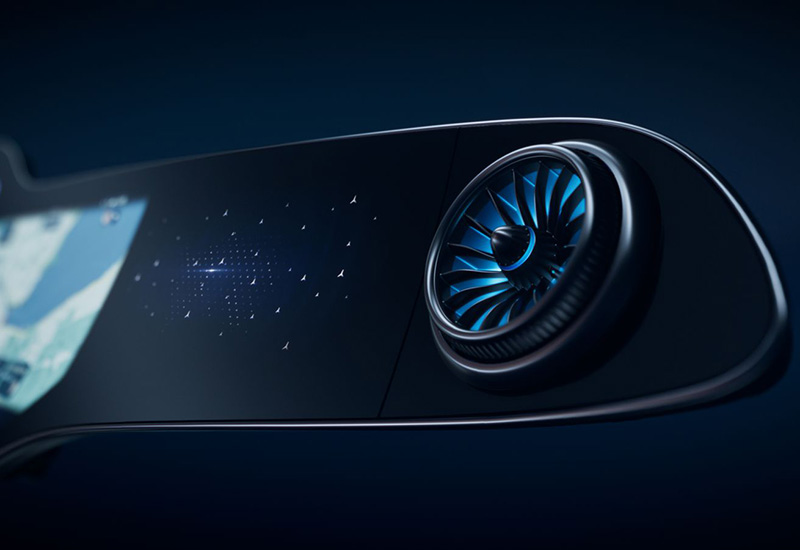 Besides making a strong visual impression, the Hyperscreen boasts an array of cool AI-powered features too. Highlighting this is a "zero layer" feature that eliminates the need to comb through sub-menus or use voice commands for certain functions. Instead, Mercedes says that the system can learn from user behaviour and proactively suggest functions in the driver's field of view to minimise distractions.
"All MBUX suggestions are linked to the user's profile. If someone else drives the EQS on a Tuesday evening, this recommendation would not be made — or another one is made, depending on the preferences of the other user," the brand says.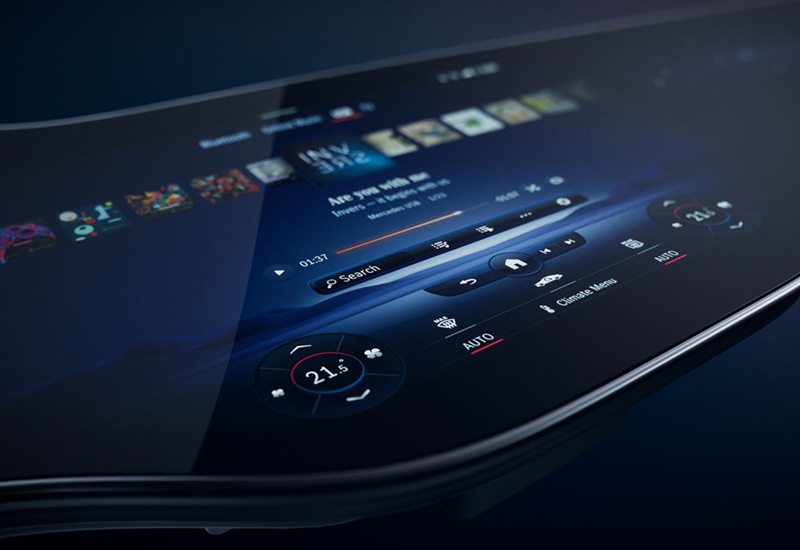 Powering these specs are eight CPU cores backed by mind-blowing 24GB of RAM, ensuring optimal responsiveness. In other words, you're looking at the future of automotive infotainment systems.
For more information about this new innovation, visit the official website here.