The Mercedes AMG previewed a glimpse into the future of its upcoming electric performance car. Beneath the exterior design of the four-door coupé is the AMG.EA platform, which is currently under development in Affalterbach for all-electric performance models.

All of the AMG.EA's drivetrain components were created from the ground up, including the unique high-performance high-voltage battery and the groundbreaking drive system. The Vision AMG's unique Axial Flux Motor, created by Mercedes-Benz' fully owned subsidiary YASA, is its strong heart. It generates significantly more power than conventional electric motors due to its compact and lightweight construction.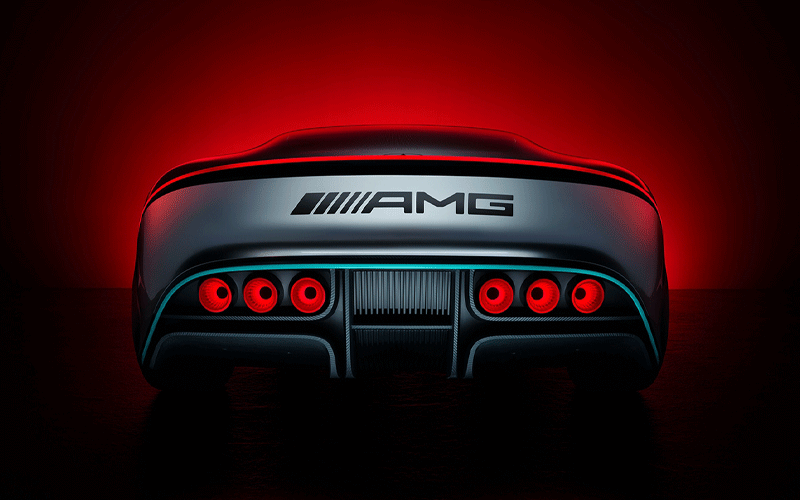 "AMG is reinventing itself. As was once the case with our founding fathers, there has been an amazing feeling of new beginnings here in Affalterbach for quite some time now. The course has been well and truly set for an electrified future, and we've set the bar high. That's because our customers expect something very special from all-electric cars. With this study, we are now offering a first glimpse of how we are transferring the AMG DNA into the all-electric future, starting in 2025," says Philipp Schiemer, CEO of Mercedes-AMG GmbH.
Despite the fact that an all-electric drivetrain does not require a traditional radiator at the front, the AMG-specific grille with vertical bars is kept as a distinctive brand characteristic. As a result, the grille's high-tech development is closed off, painted in body colour, and entirely incorporated into the front end. With its LED bars and three-dimensional outer contour, the grille serves as the vehicle's visual focal point, emphasising the Vision AMG's futuristic appearance.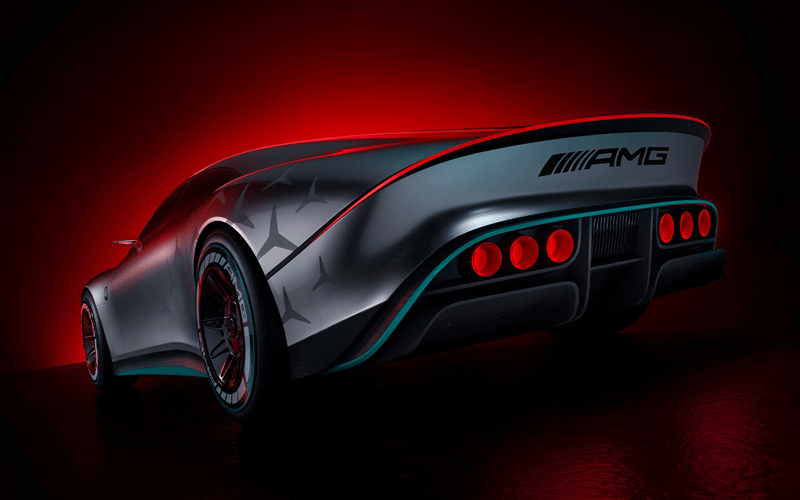 Other graphic elements reveal a direct link to the successful Mercedes-AMG Petronas F1 team. The silver paintwork features a large-format star pattern over the shoulders and rear fenders, exposed carbon-fiber functional parts, the aerodynamic design of the 22-inch wheels with aero claddings, the AMG logo, and Petronas-colored details on the sills and diffuser.
The Vision AMG has a futuristic look thanks to its dynamic high-tech seamless design and jaw-dropping proportions. The exhibition car's four-door layout also demonstrates that it is a future functional all-electric sports automobile. Despite the battery pack being on the car's floor between the axles, the study sits lower than the EQS and has plenty of room for four people because of its cleverly built internal floor.
Mercedes plans to debut the Vision AMG as one of three specialised EV platforms in 2025, with the company intending to transition to an all-electric lineup by 2030.