Developed in Nürburgring, the latest AMG GT leader goes up to 318km/h and accelerates from 0 to 100km/h in a mere 3.6 seconds. Here's what's worth noting.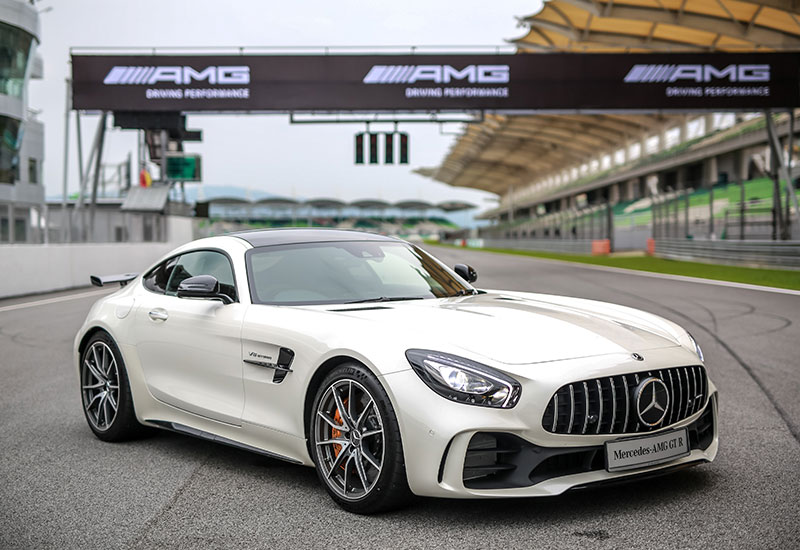 We've waited since its June 2016 debut to meet the Beast of Green Hell, and now, it's finally here. Mercedes-Benz Malaysia unveiled the Mercedes-AMG GT R at Sepang International Circuit last week, and it is now the only GT model besides the GT S to be available in the country.
Coming from Nordschleife of the Nürburgring (from which its moniker originates), this irresistibly sporty model boasts 7:10.92 lap time, with all elements carefully designed with inherent technical benefits to enhance driving dynamics.
How about a closer look, then?
Quietly menacing design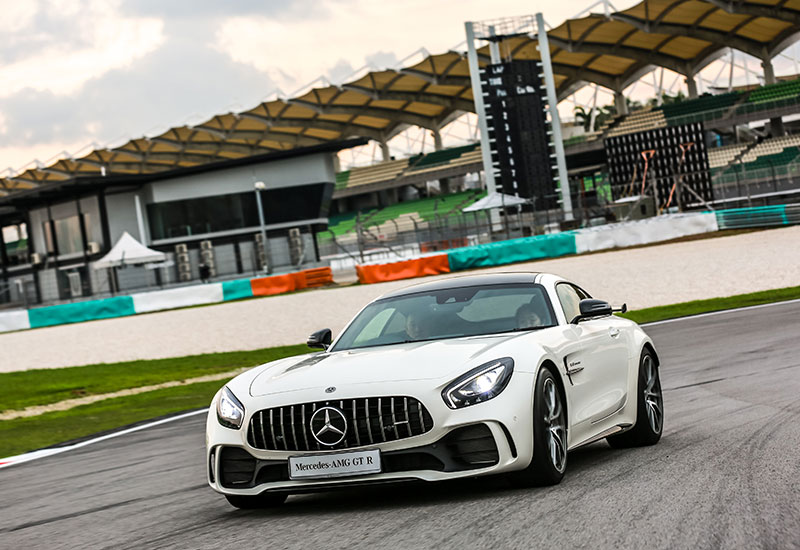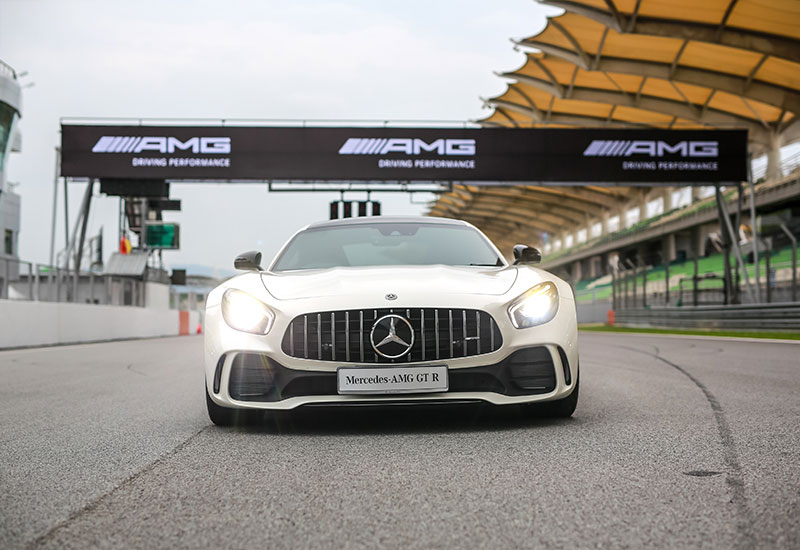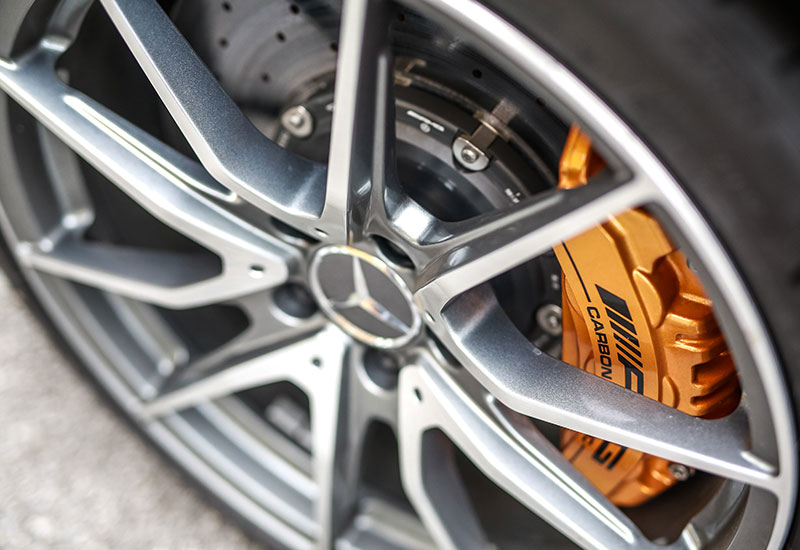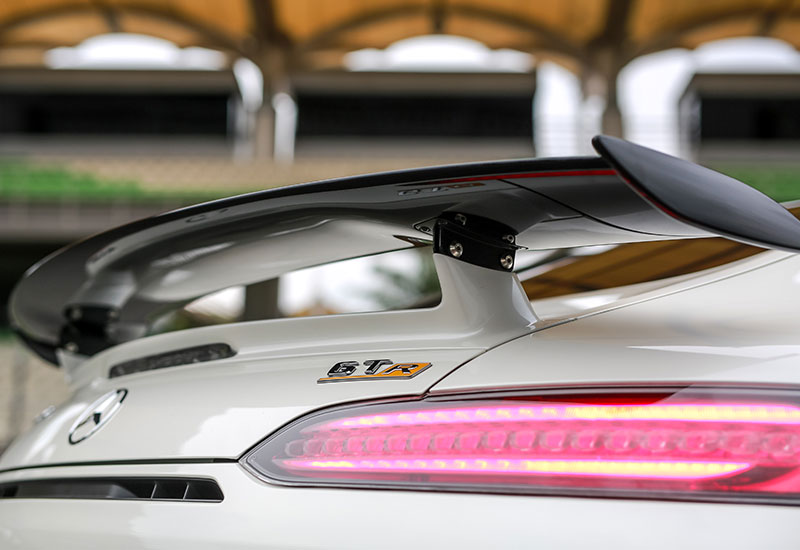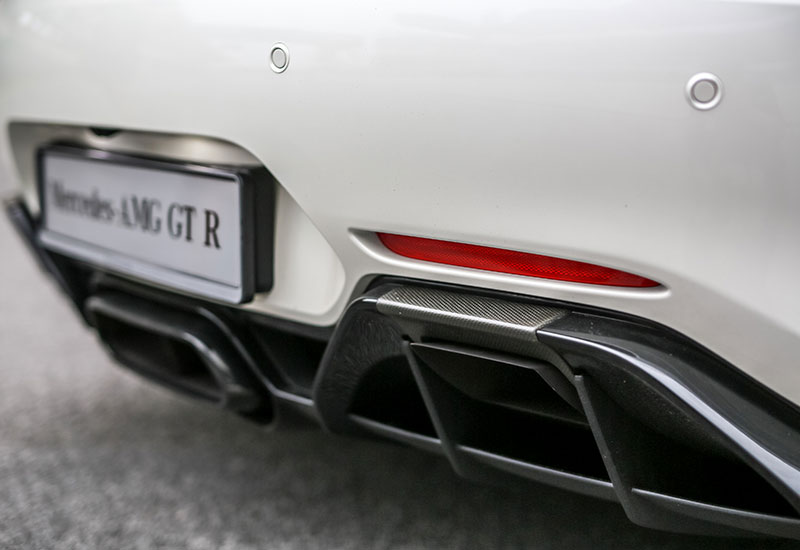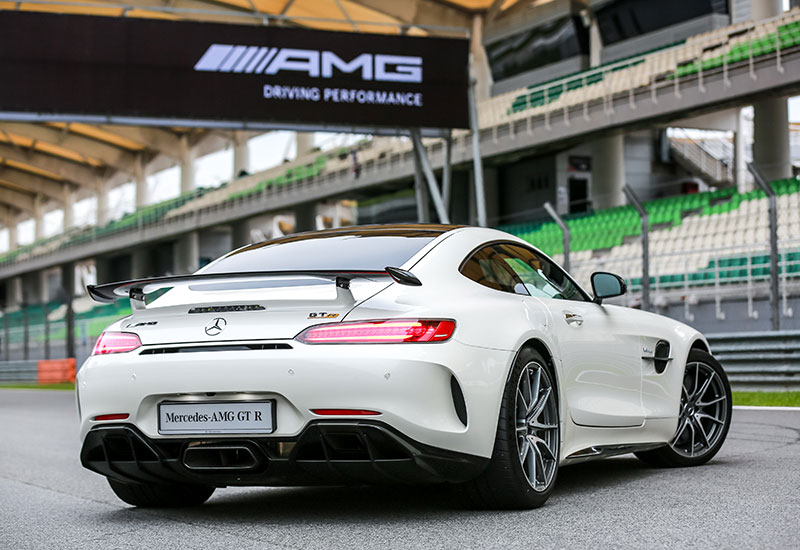 (swipe left for more)
Powerful design meets all-new aerodynamic profile in this GT R, led by a new GT3-derived AMG Panamericana grille that is menacing as it is attractive. Enlarged air intakes and aggressive front splitter completes the look.
A carbon component on the underbody is key to active aerodynamics, moving downward by 40mm to create a Venturi effect at 80 km/h in Race mode. This draws the car towards the road and considereably reduces front-axle lift, aiding electronically-controlled louvres, which only open when preset components demand cooling.
New side sill panels provide the illusion of a lower stance, complemented by new AMG 10-spoke titanium-grey forged wheels that are lightweight for reduced rotatory and unsprung masses. Yellow AMG brake calipers peek purposefully from these wheels.
You might also be interested in: Mercedes-AMG E 63 S 4MATIC+ puts power in E-class
Beast in motion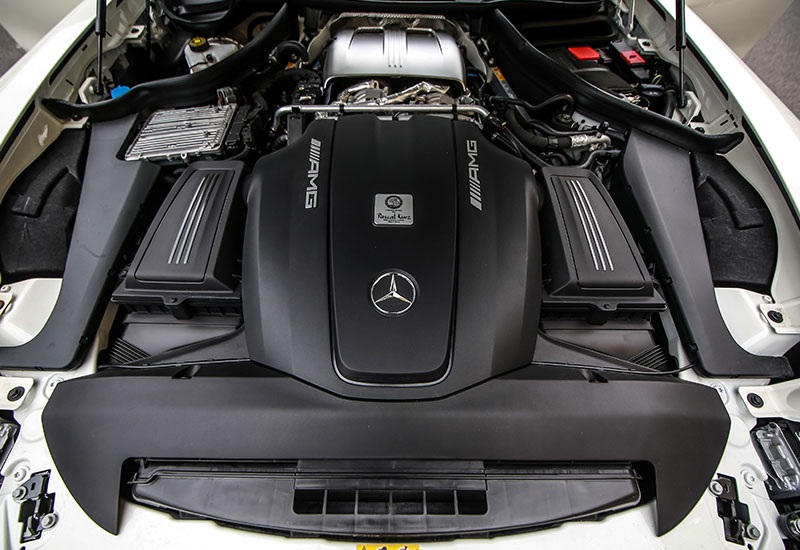 Weighing 90kg less than the GT S, the GT R clocks in a century sprint of 3.6 seconds a 318 km/h top speed. Upgrades include a new exhaust system (5.9kg lighter than GT S), carbon fibre torque tube (13.8kg lighter), and optional carbon-ceramic brake system (16.7kg less. Performance expectations are set pretty high for what Mercedes-Benz calls the leader of its AMG GT family, and the rear-wheeled GT R does not disappoint.
Its heart pumps stronger than ever with AMG 4.0-litre twin-turbo engine churning out 585 hp and achieving peak torque of 700 Nm at 1,900 to 5,500 rpm.
Paired with an AMG Speedshift DCT seven-speed transaxle dual-clutch transmission, this car is optimised for the racetrack with longer first gear ratio and shorter seventh gear. Drivers can activate manual transmission at the press of the 'M' button in the centre console.
Interior made for speed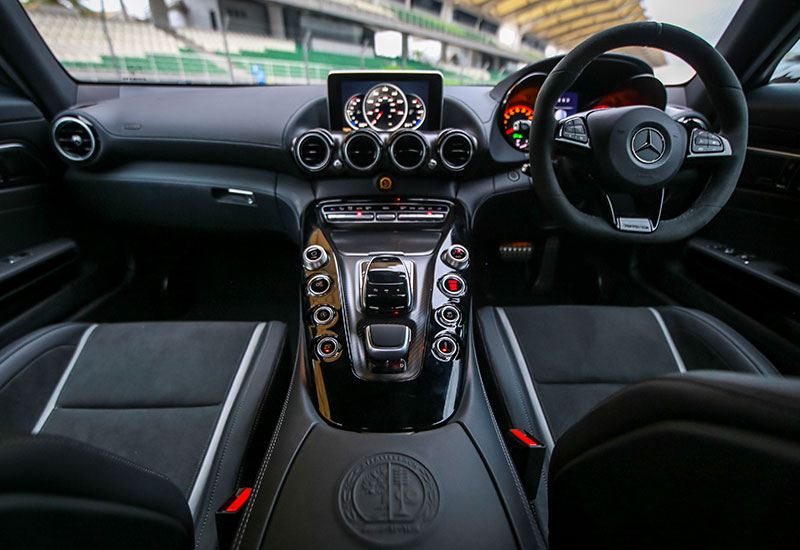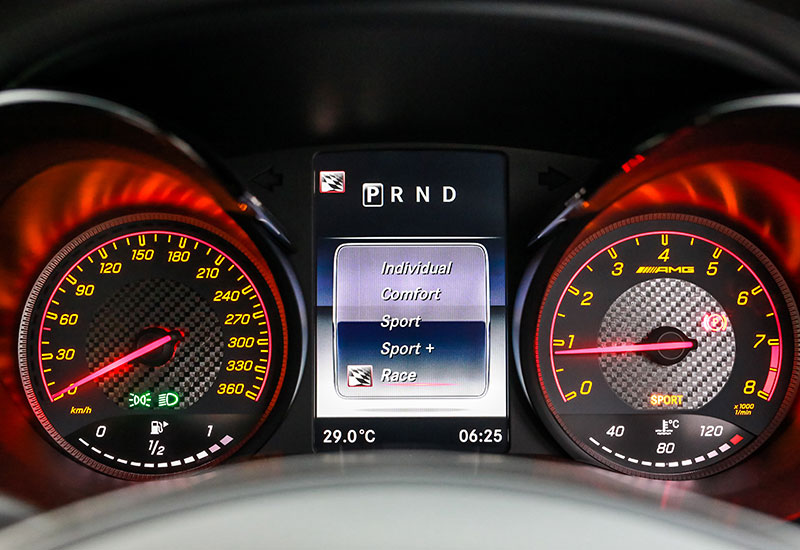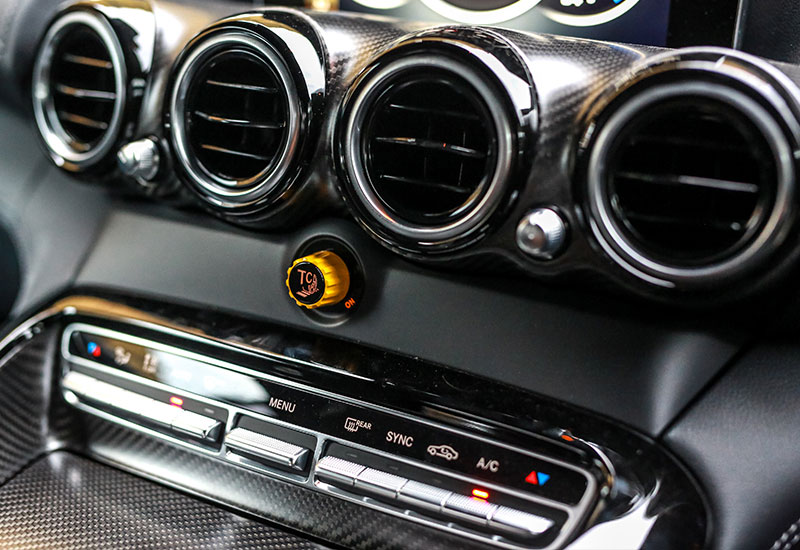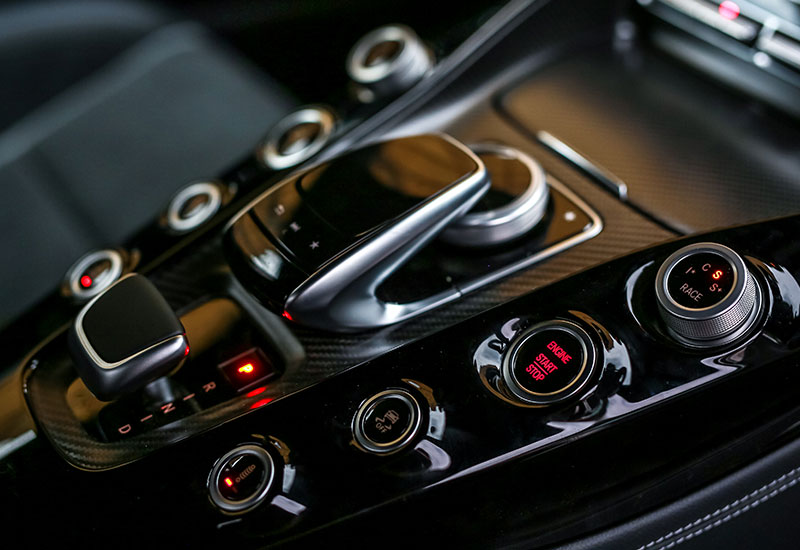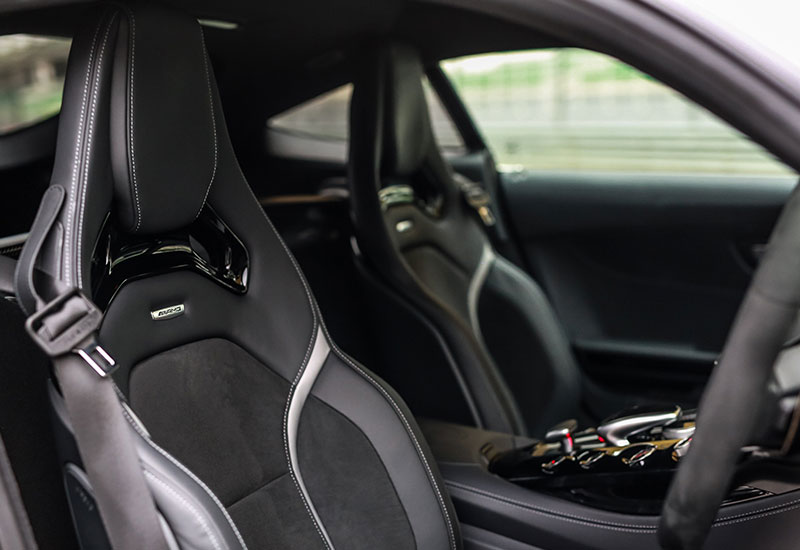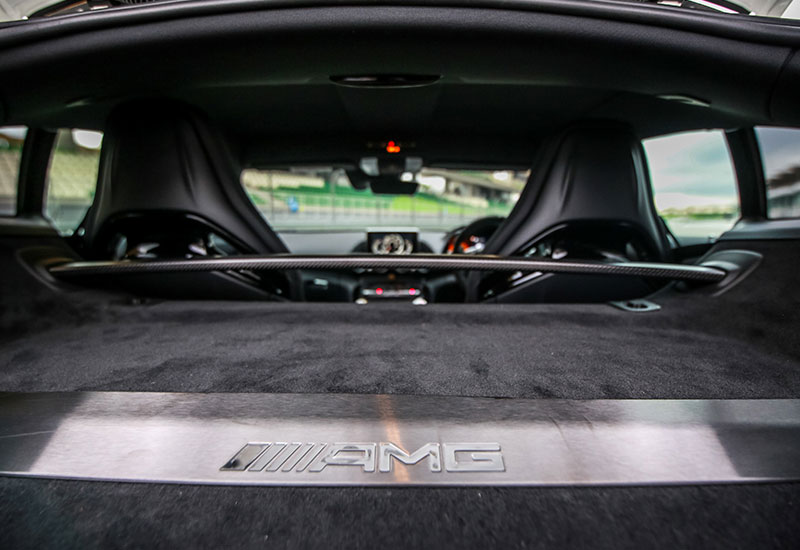 (swipe left for more)
Mercedes-AMG GT R wouldn't be fit for the tracks without proper motorsport interior: this includes standard AMG Performance seats, as well as manually adjustable AMG sports bucket seats in nappa leather and DINAMICA microfiber (available as exclusive, track-focused option).
Owners can also opt for the AMG Interior Night package, of course, which now comes with high-gloss black finish on the shift paddles, steering wheel bezel, door sills, and boot cross. Combined with the standard-spec AMG Interior Piano Lacquer package, it takes sporty aesthetic to a whole new level, especially if you choose the matte black carbon fibre trim package.
You might also like: Testdriving: Mercedes-Benz S400h AMG
Mercedes-AMG GT R is available from RM 1.7 million (on the road, without insurance, GST included).
Bonus: Testing Mercedes-AMG mettle
Mercedes-Benz Malaysia had more in store for us to commemorate the arrival of its AMG leader: a four-part performance test with AMG models including SLC 43, GLA 45, GLC 43, GLE 43, and C63. We got to experience AMG's top features through launch control exercise, track testdrives, emergency obstacle avoidance via corner entry, and drift sessions, led by professional race drivers from New Zealand and Australia.
No matter the variant, Mercedes-AMG cars are built for optimum ride and handling at fast speeds. Each demonstrate Anti-Lock Braking System (ABS) advantage in emergency situations, where the driver determines what the car does next in the spur of the moment. The driver is also in complete control with Electronically-Controlled Braking System (EBS) off, as demonstrated by the ease at which pros did donuts around cones in the drift round.
Mercedes-AMG consistently delivers on its promise of racing performance, and the Mercedes-AMG GT R is its latest shining testament.
Head on over to Mercedes-Benz Malaysia's official site for details and appointments.